Blueberry Breakfast Bars, same great recipe from 2012 with just a few tweaks. Crisp bits of buttery oatmeal crumb topping, a hint of spice and a sweet blueberry center. These TWO STEP Blueberry Bars make the perfect summer treat. Serve at morning meetings or enjoy as a mid morning snack. These amazing fruit bars can also double as a potluck dessert. So easy to make and oh so good. Scroll down to see how to freeze these Blueberry Breakfast Bars.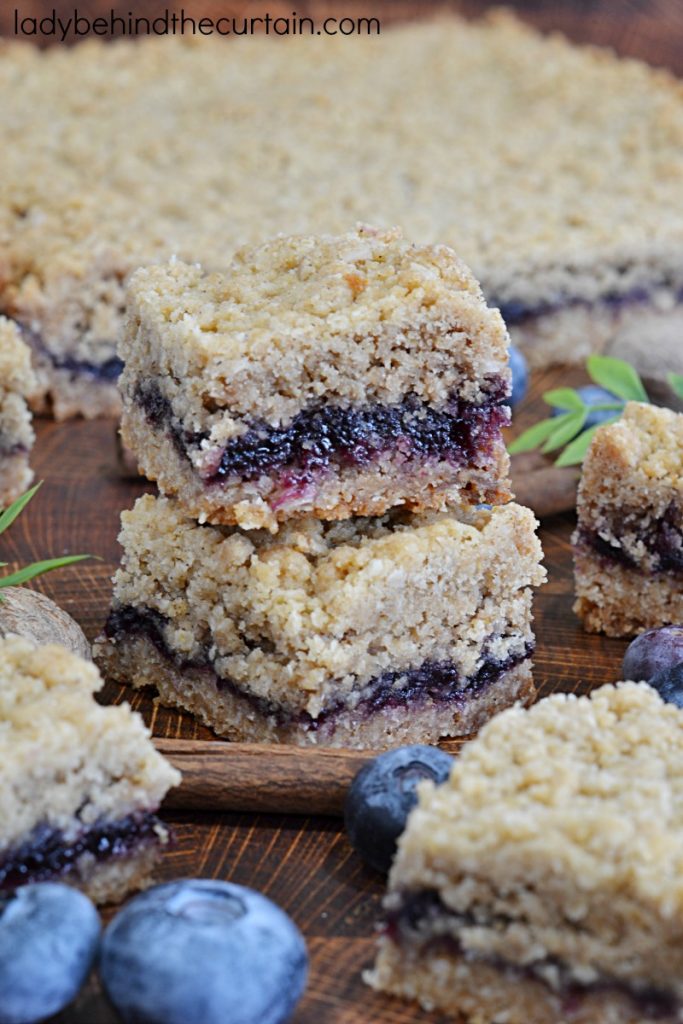 When to serve/take these Blueberry Bars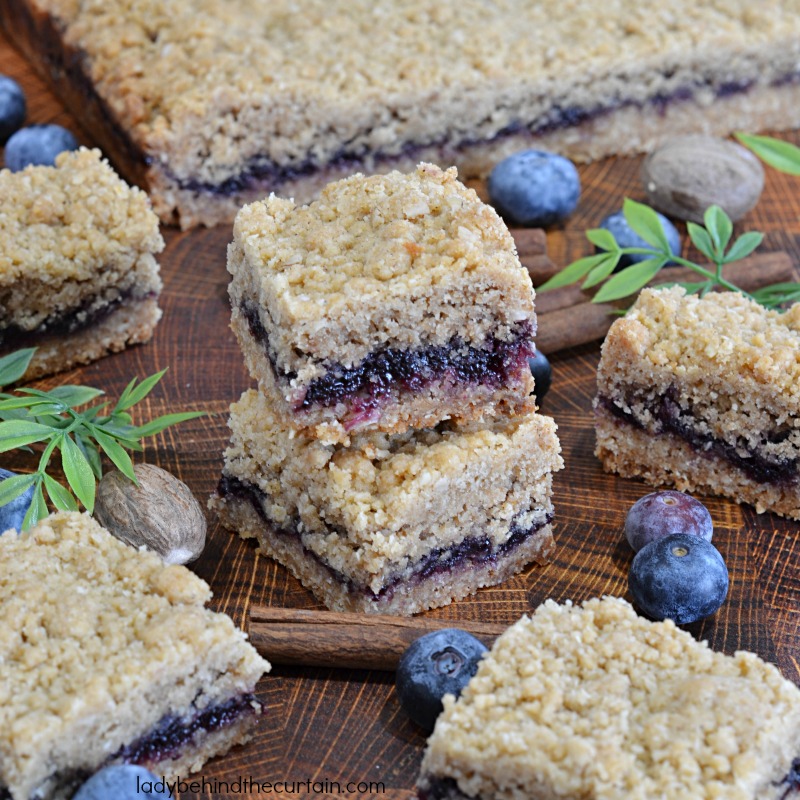 Breakfast Buffet
Brunch
Camping
Hiking
Potluck
Backyard Barbecue
The Office
School Lunch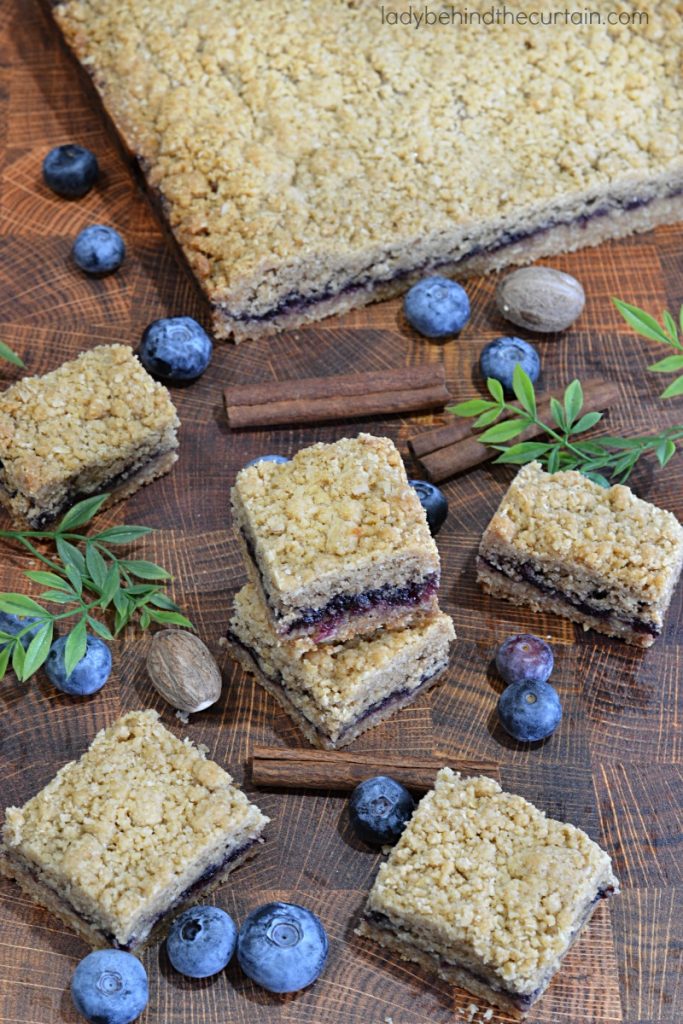 FRESH BLUEBERRIES AS AN OPTION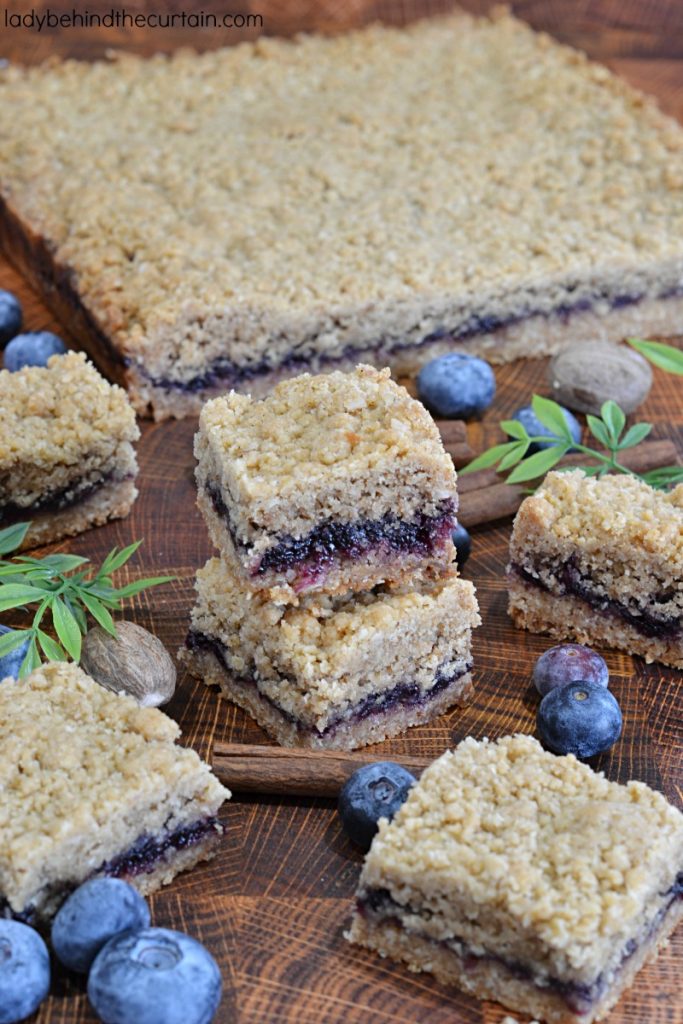 Fresh Blueberry Ingredients
4 cups fresh or frozen blueberries (if using frozen do not thaw)
½ cup granulated sugar
1½ tablespoons lemon juice
1 tablespoon cornstarch
Directions
In a large bowl mix together the blueberries, sugar, lemon juice and cornstarch.
Pour on top of the oatmeal bottom layer, spread evenly.
Add the remaining oatmeal layer, lightly press and bake.
How to Freeze Blueberry Breakfast Bars
How to Make Semi Homemade Blueberry Breakfast Bars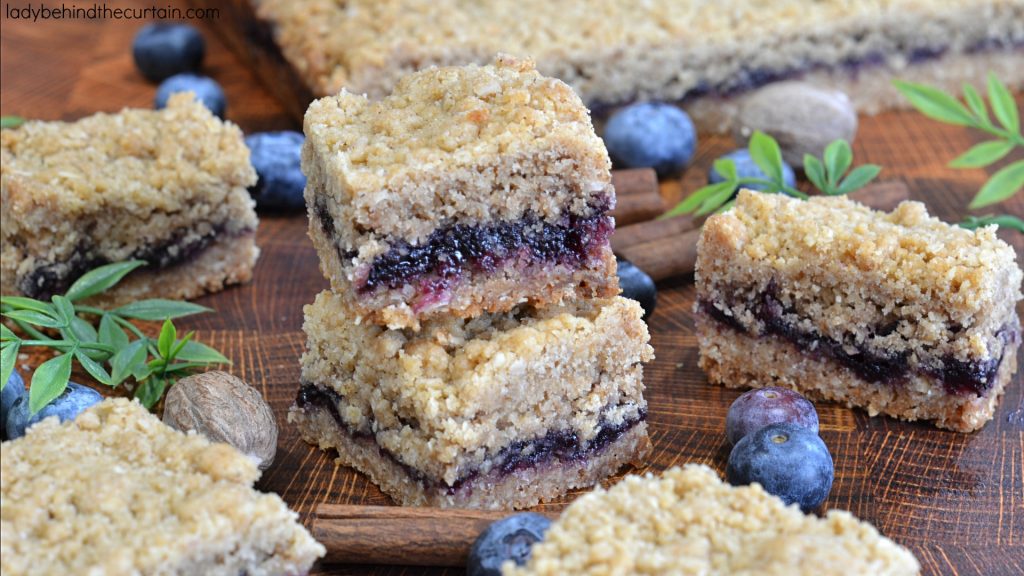 MORE FAVORITE BLUEBERRY RECIPES
BRUNCH RECIPES
NEVER MISS A POST