Cherry Cupcake Pie | One of my favorite ways to make a rich, moist and gooey pie is by using a secret ingredient that you can buy at the grocery store.
I'm thinking you guessed what the main ingredient is by the name of my pie.  Yep, I used mini white cupcakes to make this wonderfully fun and unexpected pie.  It's the BEST of both worlds!  Pie and cupcakes!  Who could ask for more!  🙂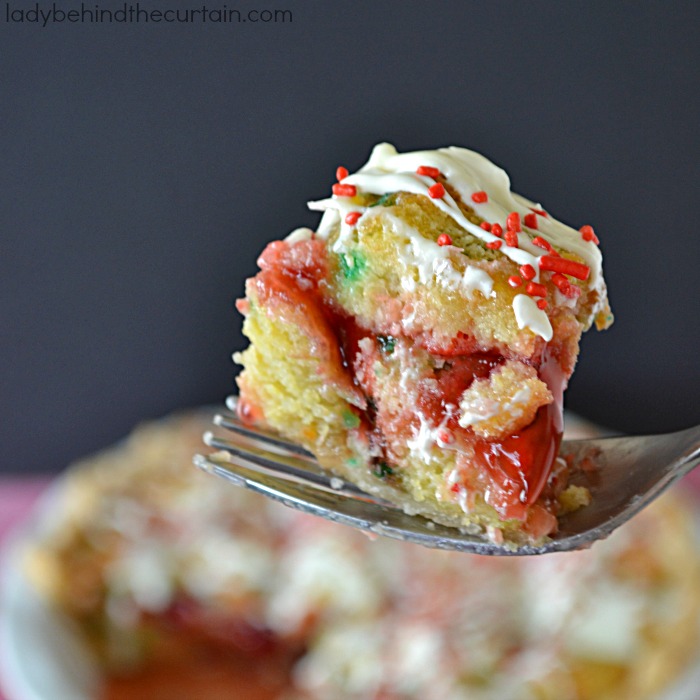 You would think the frosting on top would melt but instead it dries out and becomes crunchy meringue cookies.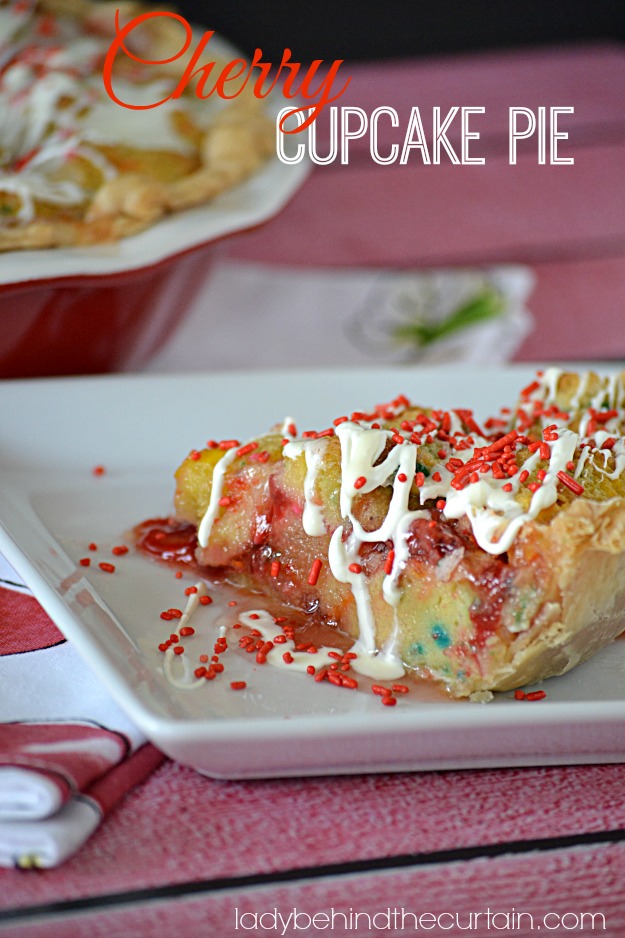 Line a pie pan with a store bought pie crust.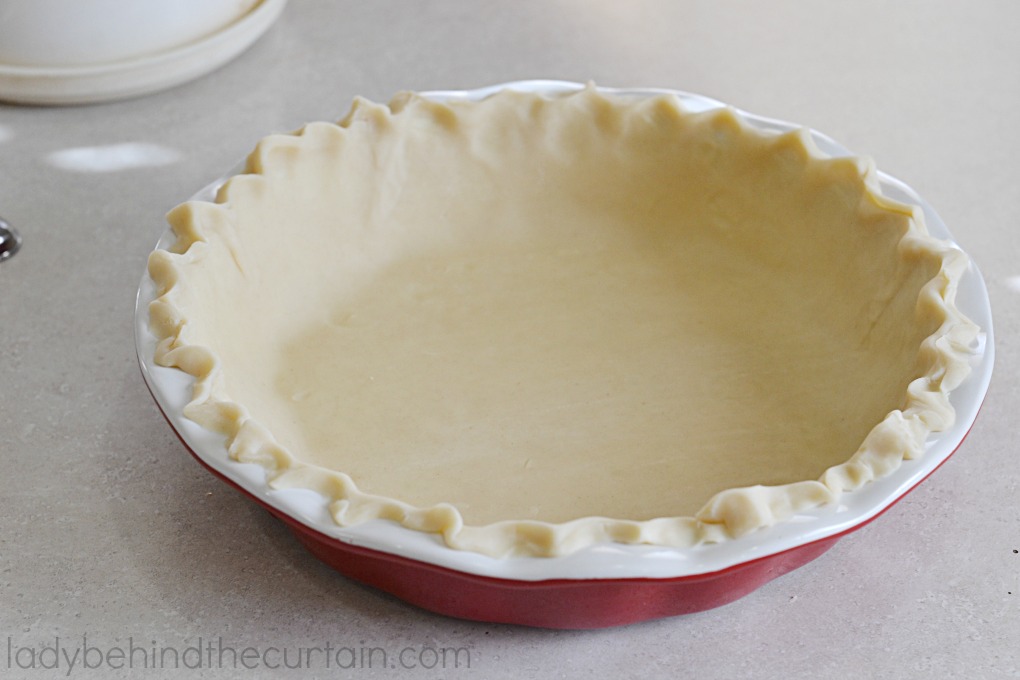 Buy TWO containers of mini cupcakes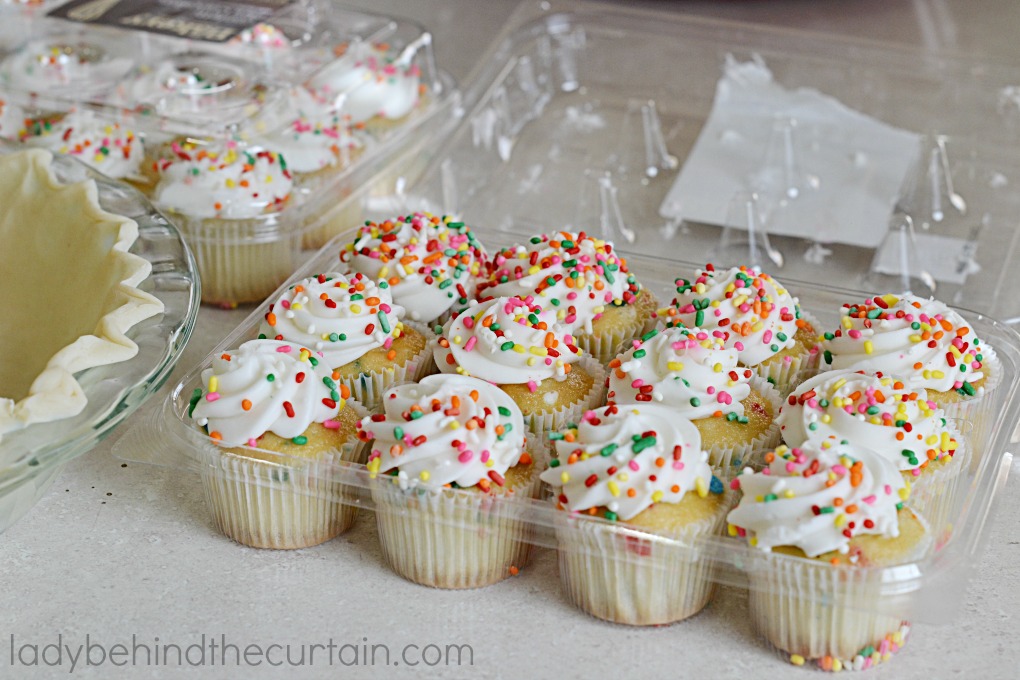 Cut cupcakes in half.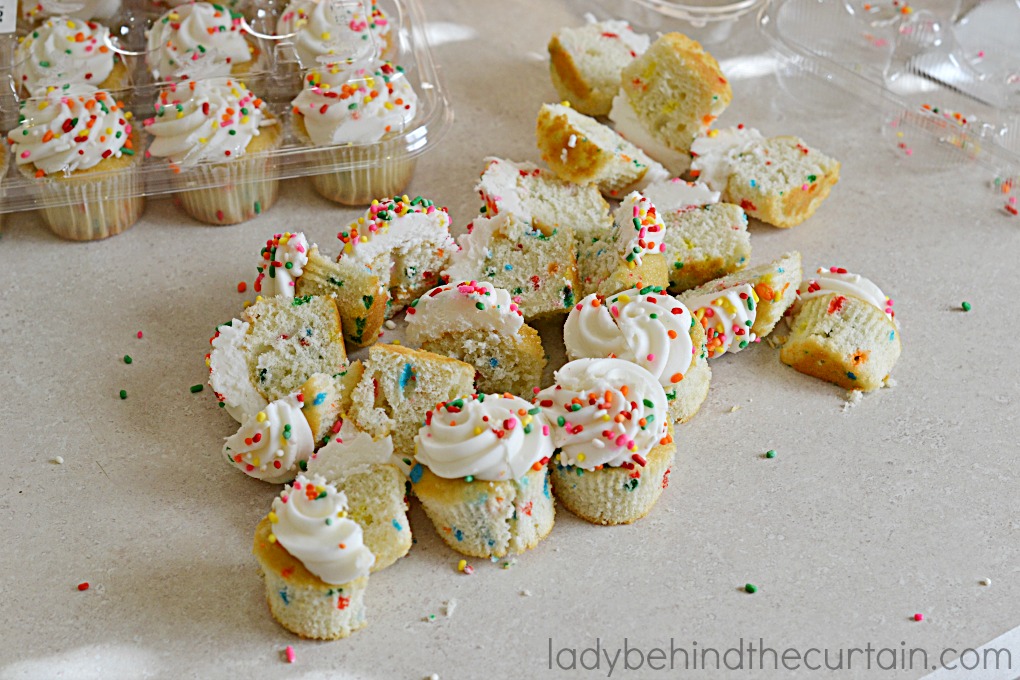 Add a layer of cupcakes (one container).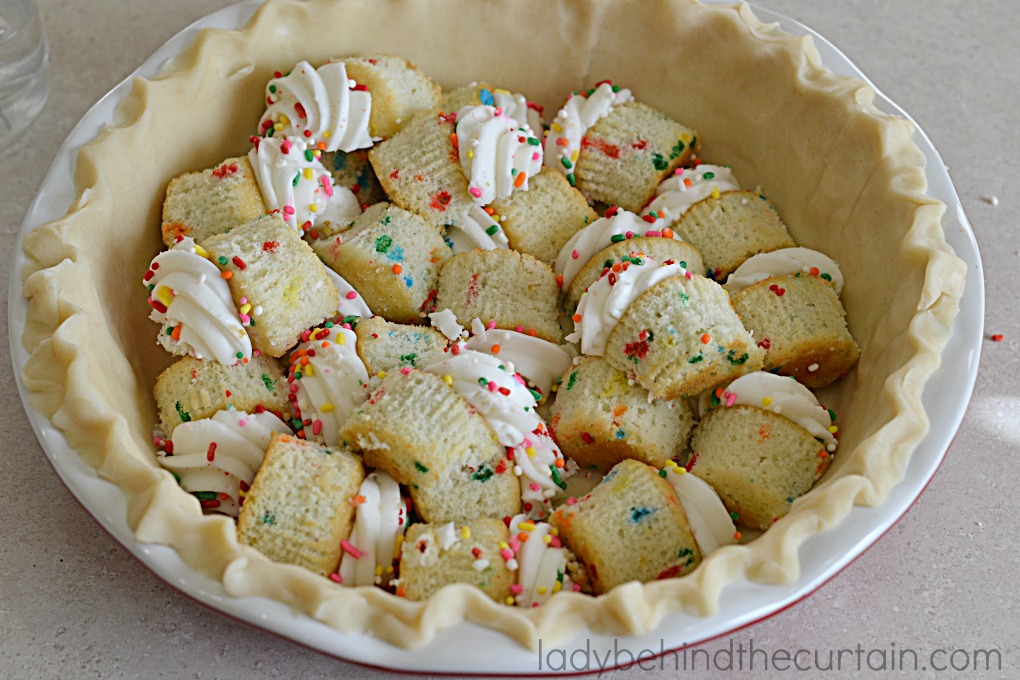 Top with cherry pie filling.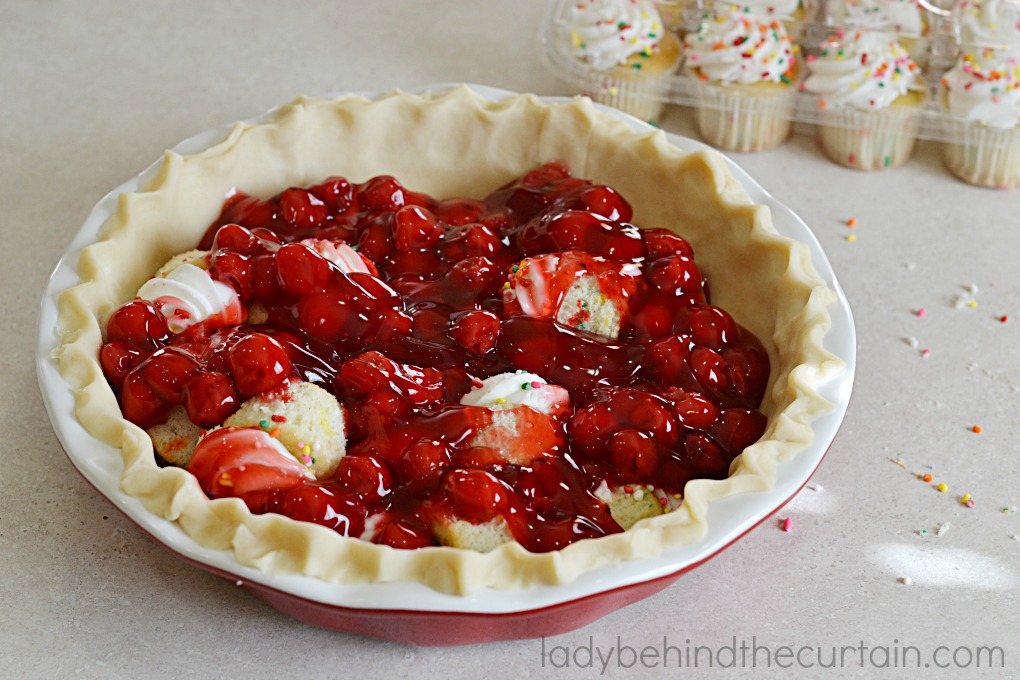 Finish with the remaining cupcake halves, pour custard over pie and bake.
Scoop or slice it doesn't matter and don't forget the vanilla ice cream.  I also have a yummy Snickerdoodle Cupcake Pie  and a Peanut Butter Chocolate Cupcake Pie for you to try.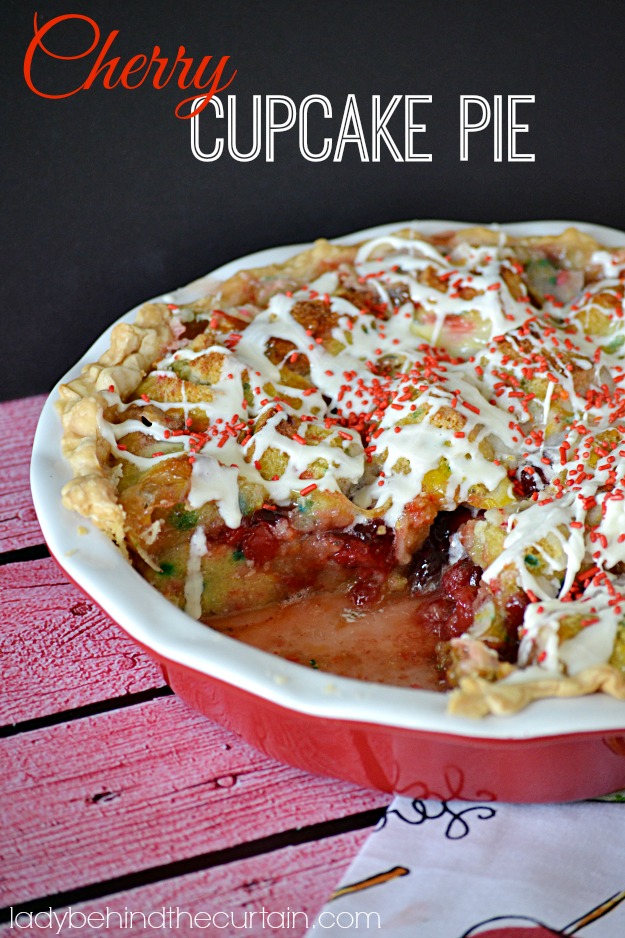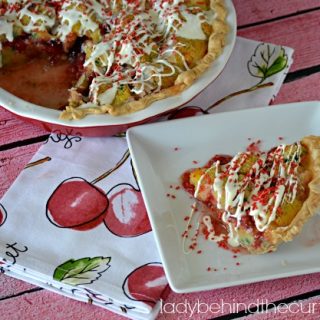 Cherry Cupcake Pie
Total Time:
1 hour
5 minutes
Ingredients
For the Cherry Cupcake Pie:
1 store bought ready made pie crust
24 mini (bakery) vanilla cupcakes with white frosting
5 eggs
1/3 cup granulated sugar
1-1/2 teaspoons vanilla
1-1/2 tablespoons distilled vinegar
1 (21 ounce) cherry pie filling
For the Frosting:
2/3 cup store bought ready made cream cheese frosting
(optional) sprinkles
Instructions
For the Cherry Cupcake Pie:
Preheat oven to 350 degrees.
Spray a 9-inch pie plate with non stick cooking spray.
Gently unroll the pie crust to fit into the pan.
Crimp the edges and set aside.
Cut each cupcake in half and lay HALF down in the prepared pie plate making sure to fill any air pockets.
Equally disperse the cherry pie filling.
Top with the remaining cupcake halves.
In a small bowl mix together the eggs, sugar ,vanilla and vinegar until well combined.
Slowly pour the custard over cupcakes making sure to coat each cupcake with the custard and evenly distributing it.
Bake 48 to 50 minutes or until the center when a knife is inserted into the center comes out clean.
Cool on wire rack completely before adding the drizzle.
For the Cream Cheese Frosting Drizzle:
Place frosting in a microwave safe small bowl, and microwave in 15 second intervals until frosting is melted.
With a spoon drizzle melted frosting over pie
If desired add sprinkles.
MORE PIE RECIPES
CHERRY PIE POPS  2. PISTACHIO SALAD MOUSSE PIE  3. PICNIC BERRY COBBLER