Peanut Butter Chocolate Cupcake Pie
Peanut Butter Chocolate Cupcake Pie: Yes….this semi homemade chocolate pie is literally made with store bought cupcakes! Typically the words cupcake and pie aren't something you would put together much less create together. Trust me when I say your mind will be blown away from how easy the cupcake pie is to make, to the rich peanut butter chocolate flavor. The base is a chess pie filling and is what brings this delicious pie all together.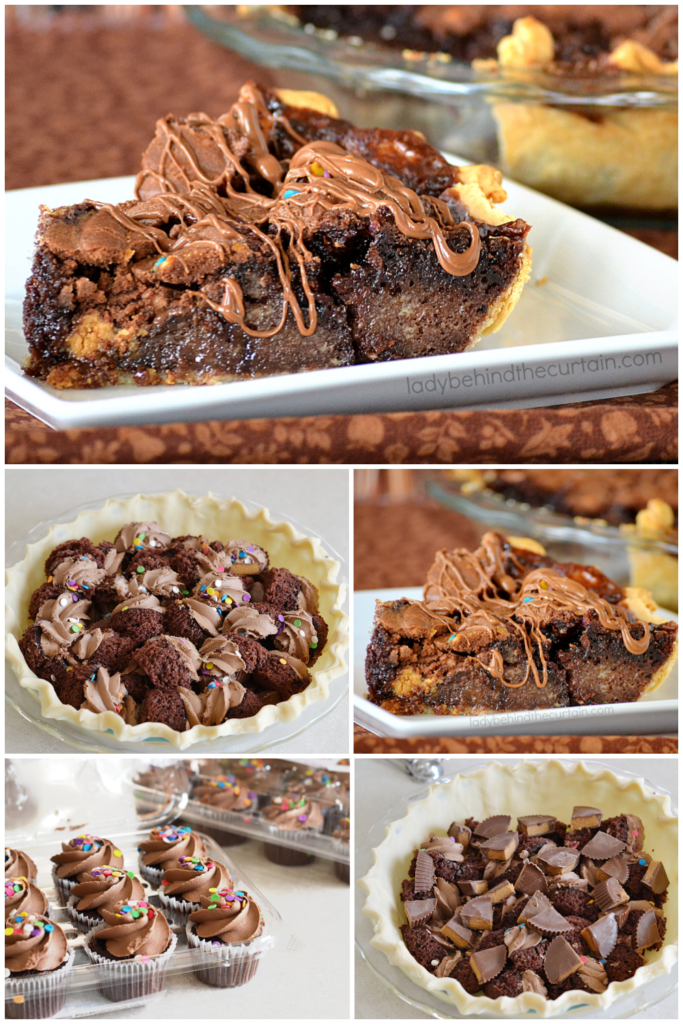 Freeze for Later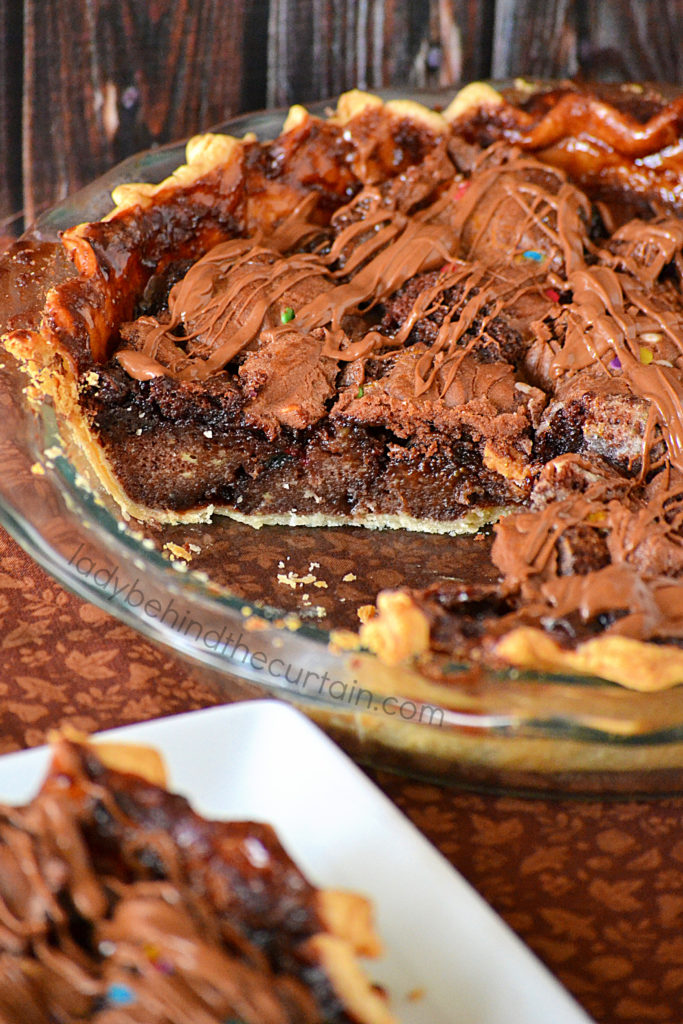 Store Bought Cupcakes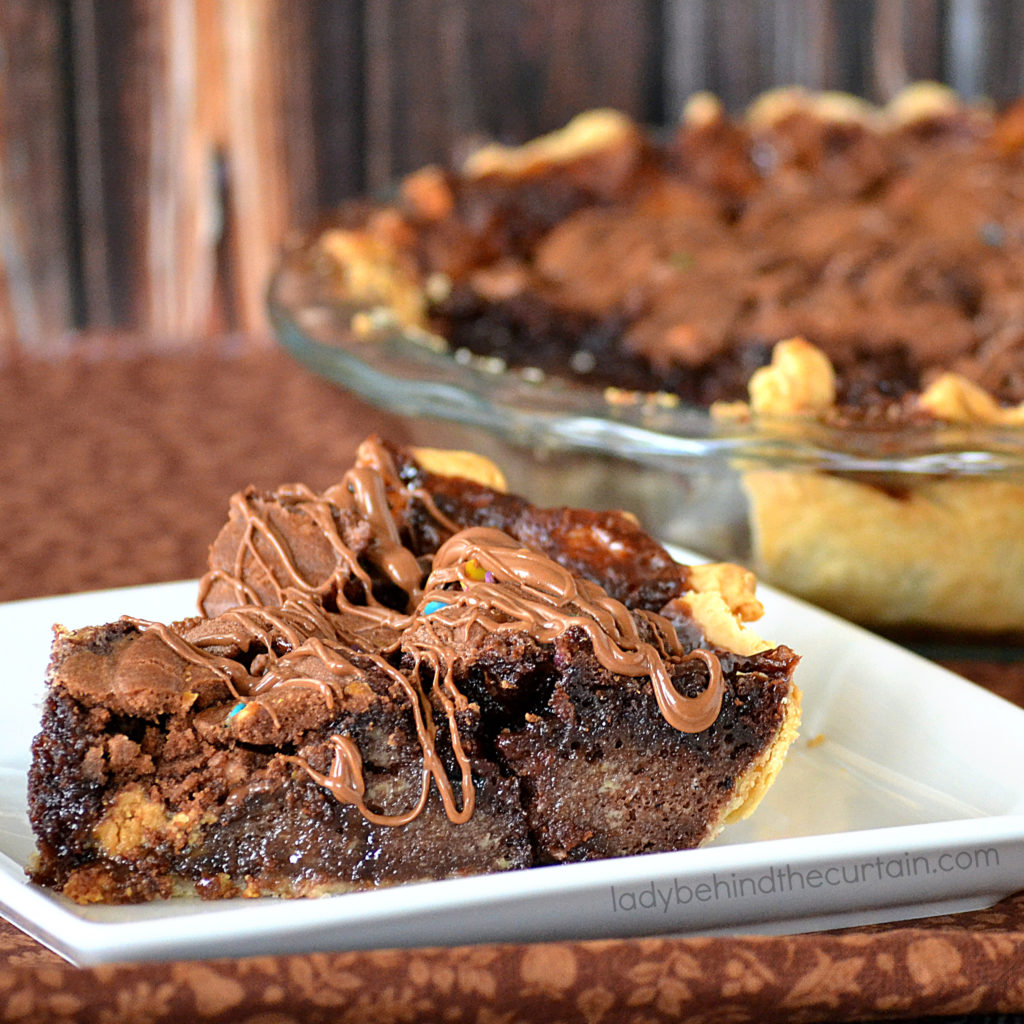 The Chocolate Frosting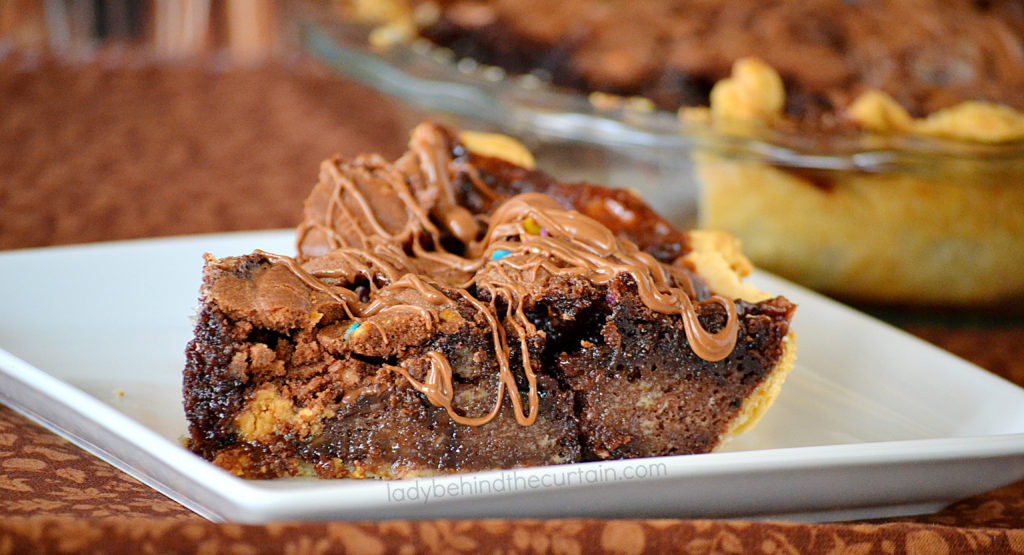 Another Cupcake Pie Recipe—CHERRY CUPCAKE PIE
How to Make Peanut Butter Chocolate Cupcake Pie
INGREDIENTS (scroll down for the full printable recipe)

FOR THE PEANUT BUTTER CHOCOLATE CUPCAKE PIE:

1 ready made pie crust
24 mini (bakery) chocolate cupcakes with chocolate frosting
5 eggs
1/3 cup granulated sugar
1½ teaspoons vanilla
1½ tablespoons distilled vinegar
6 peanut butter cups cut into 4 pieces or 24 mini peanut butter cups

FOR THE PEANUT BUTTER AND MILK CHOCOLATE DRIZZLE

½ cup peanut butter
½ cup milk chocolate chips

DIRECTIONS

FOR THE PEANUT BUTTER CHOCOLATE CUPCAKE PIE:

Preheat oven to 350°.
Spray a 9-inch pie pan with non stick cooking spray.
Gently unroll the pie crust to fit into the pan.
Crimp the edges and set aside.
Cut each cupcake in half and lay HALF of the cupcakes down in the prepared pie pan making sure to fill any air pockets.
Equally disperse the cut up peanut butter cups.
Top with the remaining cupcake halves.
In a small bowl mix together the eggs, sugar ,vanilla and vinegar until well combined.
Slowly pour the custard over cupcakes making sure to coat each cupcake with the custard and evenly distributing it.
Bake 48 to 50 minutes or until the center when a knife is inserted into the center comes out clean.
Cool on wire rack completely before adding the drizzle.

FOR THE PEANUT BUTTER MILK CHOCOLATE DRIZZLE:

Place peanut butter and milk chocolate chips in a microwave safe small bowl, and microwave in 30 second intervals until melted.
Drizzle in a back and forth motion over the top of the pie.
MORE SEMI HOMEMADE PIE RECIPES
NEVER MISS A POST