Vanilla Cake with Mexican Chocolate Frosting
Vanilla Cake with Mexican Chocolate Frosting | Celebrate your fiesta in style with this Vanilla Cake with Mexican Chocolate Frosting! Perfect for a Cinco de Mayo Celebration too! A brush of sweet vanilla syrup keeps this delicious classic cake moist, but the real star of this cake is the frosting! With just a hint of cinnamon and sugar crystals. Everyone's going to want to know how you made this yummy frosting. The secret to this amazing frosting is……Mexican Hot Chocolate Tables! The perfect amount of chocolate, spice and sweetness.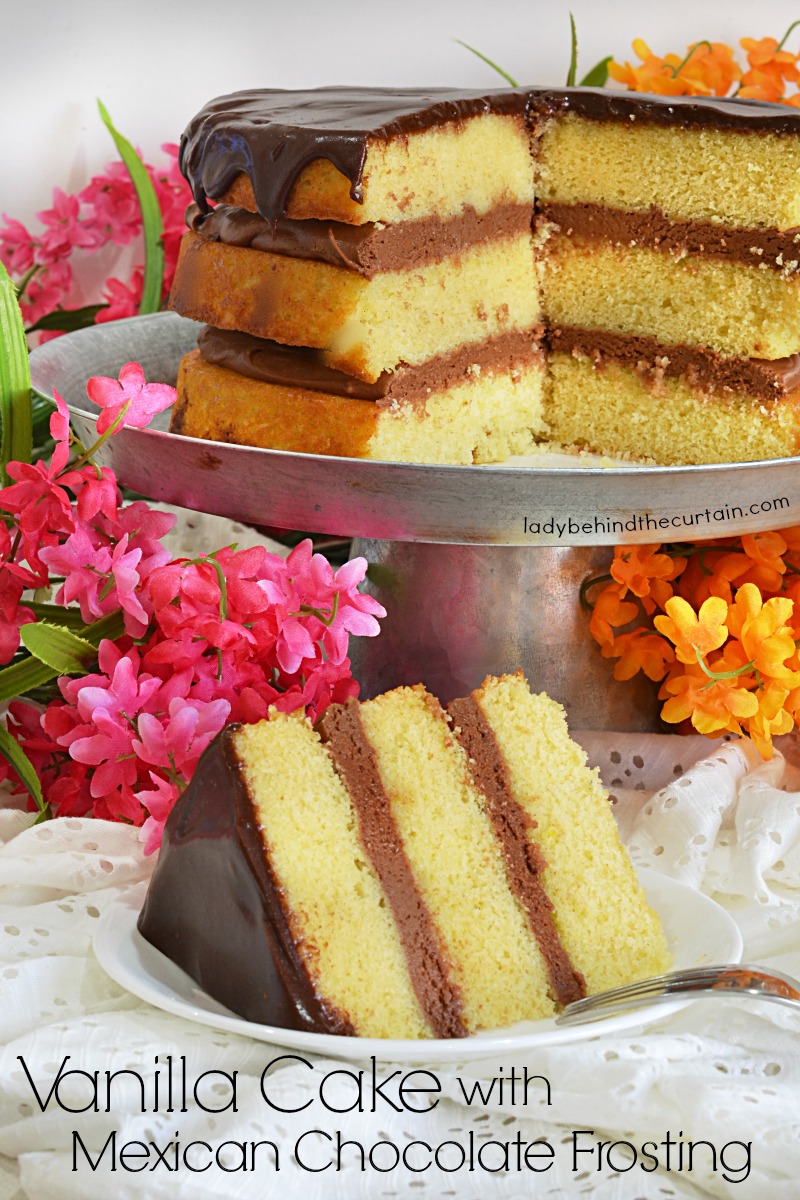 This moist vanilla cake can be made into a two, three or four layer cake! It's all about portions! For the two layer cake just divide the cake batter in half. For the three layer cake divide the cake batter into thirds and for the four layer cake, bake two layers and slice the two layers horizontally into two pieces each. The two layer cake will be the normal thickness. The layers of the three layer cake will be thinner, and the four layer cake with have small layers with a lot more opportunities of adding the yummy Mexican chocolate frosting!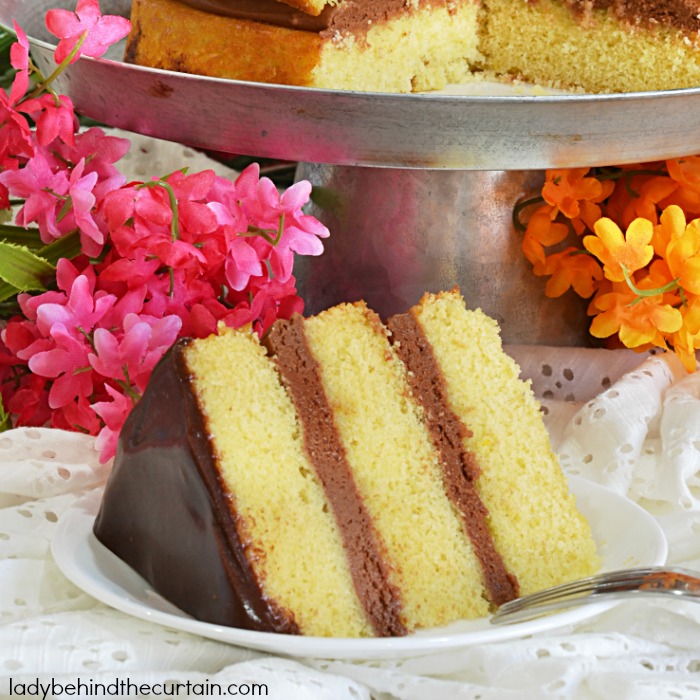 The original recipe calls for cake flour. Look below for how to make your own. Also, if you want to make this cake into a two or four layer cake click here for the recipe—->>>>VANILLA CAKE. I increased the amounts to make this into a three layer cake.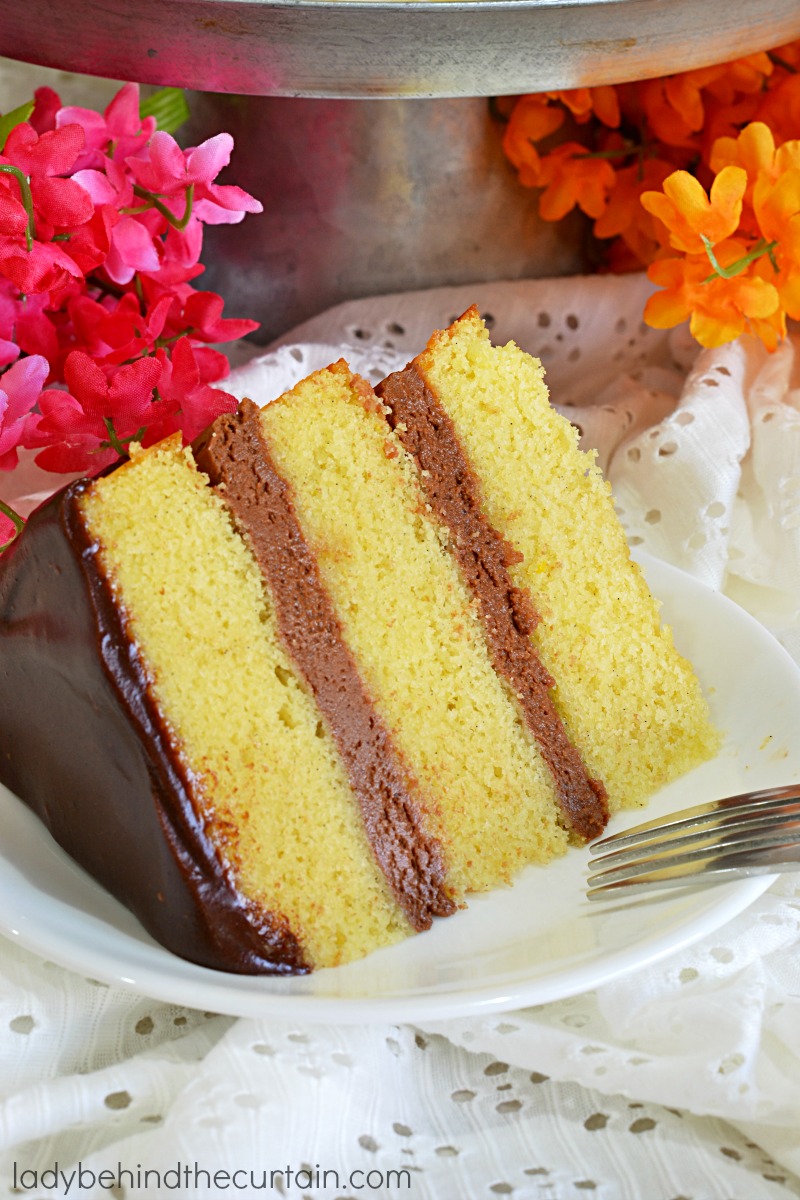 Take one level cup of all-purpose flour, remove two tablespoons, and then add two tablespoons of cornstarch back in. Be sure to sift the flour to distribute the cornstarch well before using it in your cake batter.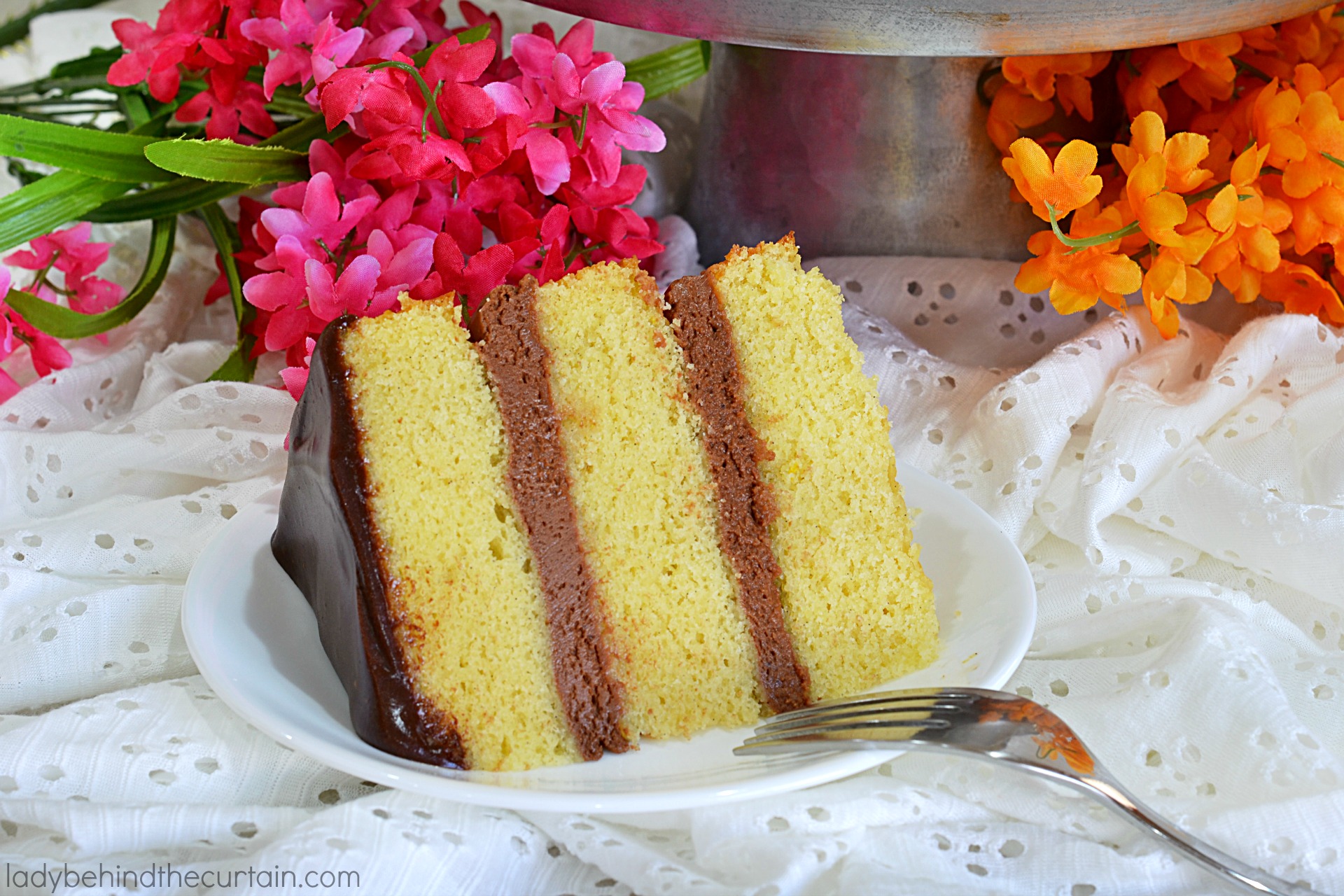 Yield: 12
Vanilla Cake with Mexican Chocolate Frosting
Ingredients
For the Vanilla Cake Batter
1 1/2 cups milk
2 (6-inch) vanilla beans, seeds removed
3 cups all-purpose flour
2 3/4 teaspoons baking powder
1/4 teaspoon baking soda
1/4 teaspoon salt
2 1/4 cups granulared sugar
1 1/2 cups unsalted butter, softened
4 large eggs
3 teaspoons vanilla extract
For the Syrup
1/2 cup water
1/4 cup granulated sugar
For the Mexican Chocolate Frosting
1 1/4 cups heavy whipping cream
3 tablespoons unsalted butter, cut up
3 tablespoons light corn syrup
15 ounces Abuelita Mexican Hot Chocolate Tables (5), chopped
1 teaspoon vanilla extract
2 cups confectioners' sugar
Instructions
For the Cake:
Preheat oven to 350°.  Spray bottoms of 3-9-inch round baking pans with cooking spray, line bottoms with parchment paper; spray parchment.
Pour milk into small bowl.  With small knife, carefully scrape seeds from vanilla beans into milk (reserve pods for syrup);  stir to combine .  Let stand 15 minutes.
Whisk flour, baking powder, baking soda and salt in medium bowl.  Beat sugar and butter in large bowl at medium speed 2 minutes or until blended and creamy.  Add eggs one at a time, beating well after each addition.  Beat in vanilla.  At low speed, beat in flour mixture alternately with milk just until incorporated and smooth, beginning and ending with flour mixture.  Divide batter between pans ( about 2 1/3 cups each).  Bake 25 minutes or until a toothpick inserted in center comes our clean.  Cool in pans on wire rack 15 minutes.  Invert onto wire rack; remove parchment.  Cool completely.
For the Syrup:
Meanwhile, to a small saucepan add the water and sugar; heat over medium-low until sugar dissolves, stirring frequently.  Stir in reserved vanilla pods;  let stand at least 1 hour.
For the Mexican Chocolate Frosting:
Heat cream, butter and corn syrup in medium saucepan over medium heat until butter melts and mixture is hot.  Remove from heat; add chocolate.  Let stand 1 minute; stir until chocolate is melted and smooth.  Stir in vanilla.  Place in the refrigerator until thickened slightly (about 25 minutes).  Measure out 1 cup of chocolate and set aside.

Putting it all together:
Place 1 layer on platter.  Brush with syrup; spread 3/4 cup ganache.  Repeat with remaining layers, leaving sides free of frosting.  To the reserved 1 cup of chocolate add 2 cups confectioners' sugar.  Spread on top of the cake.

MORE FIESTA DESSERT RECIPES
COCONUT LIME CHEESECAKE 2. 15 MINUTE CHURROS 3. SOPAIPILLA CHEESECAKE SQUARES
NEVER MISS A POST!
Sign up for my newsletter and receive my recipes in your inbox. Easy to see anytime and saved for safe keeping. Click Here and sign up today! —->>>>CURTAIN CALL NEWSLETTER