Copycat Disneyland Mickey Mouse Sugar Cookies
Copycat Disneyland Mickey Mouse Sugar Cookies |  These giant cookies have a delicious butter flavor with just the right amount of softness.  Look below to see how I decorated these WITHOUT icing!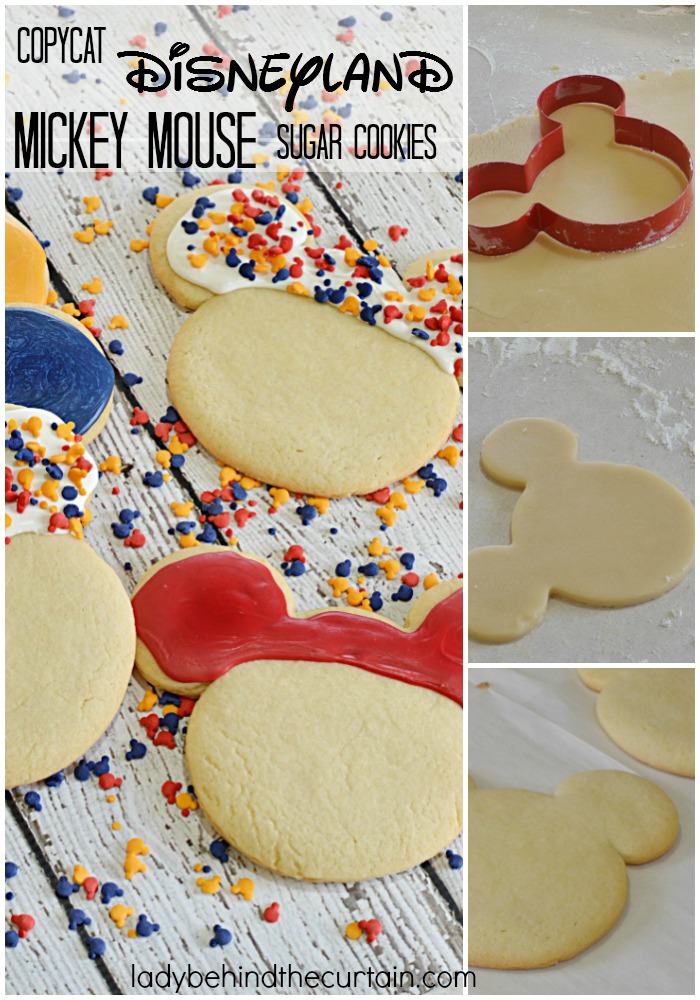 Why go to all the trouble of making special floating icing when all you have to do is use melted candy (candy melts)?  It tastes the same because icing after all is vanilla sugar and melted candy is vanilla sugar.  They may not be perfect but they are super easy to make and beyond delicious!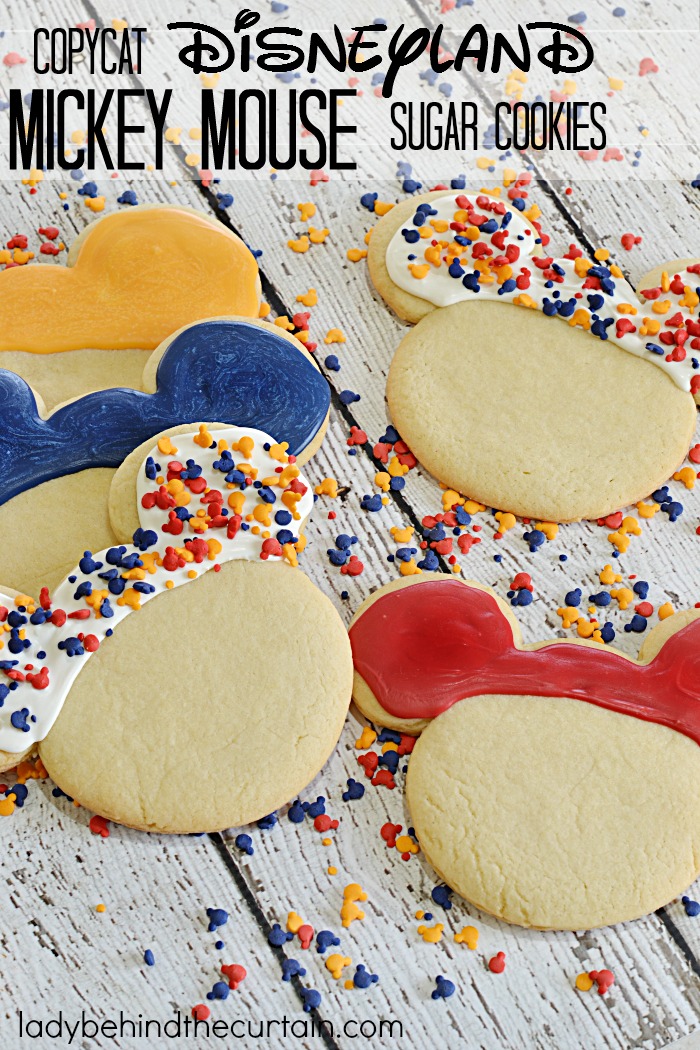 Pour melted candy into a squeeze bottle and outline your choice of the area of cookie you would like to decorate.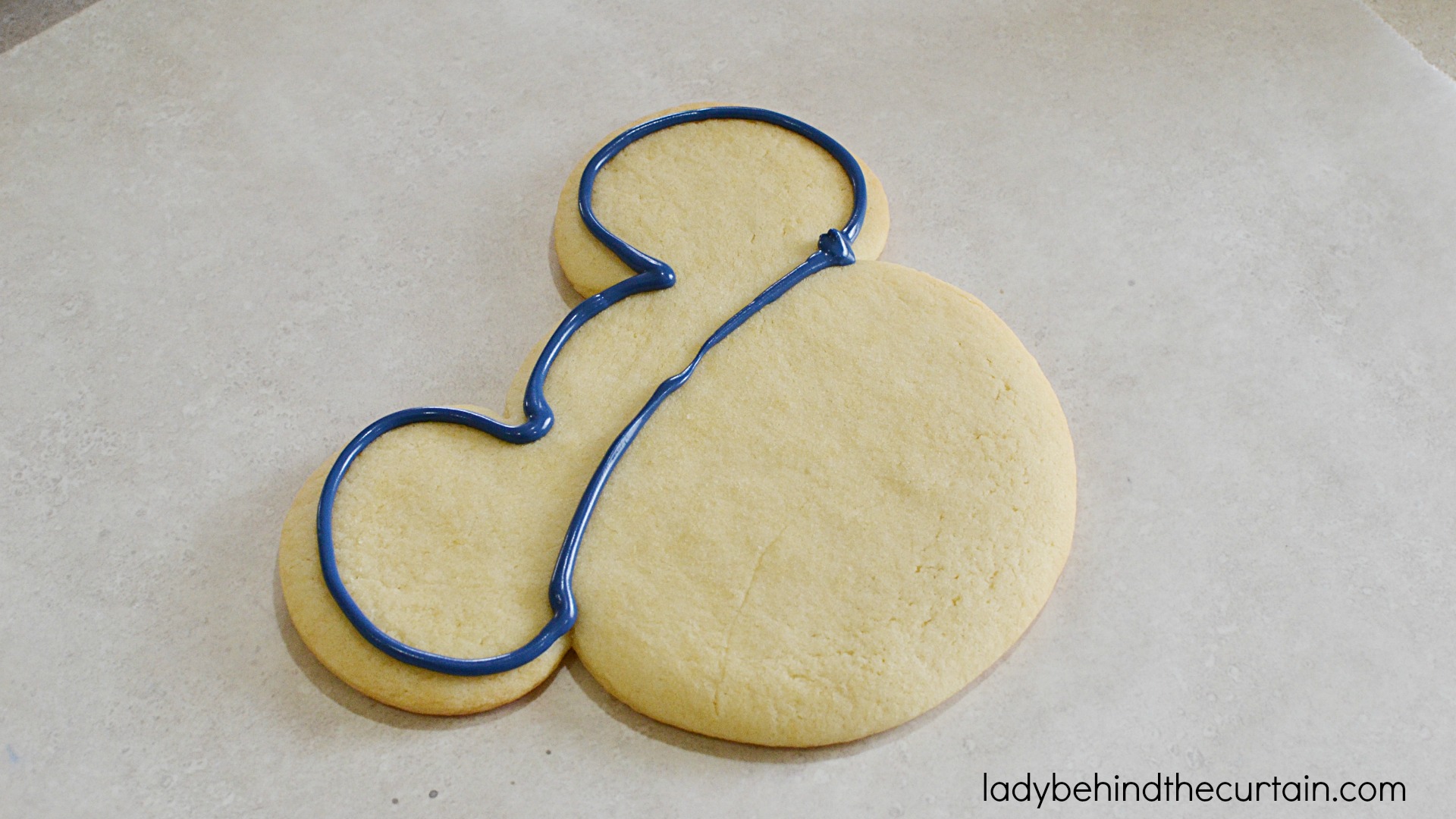 Fill in the space with more melted candy.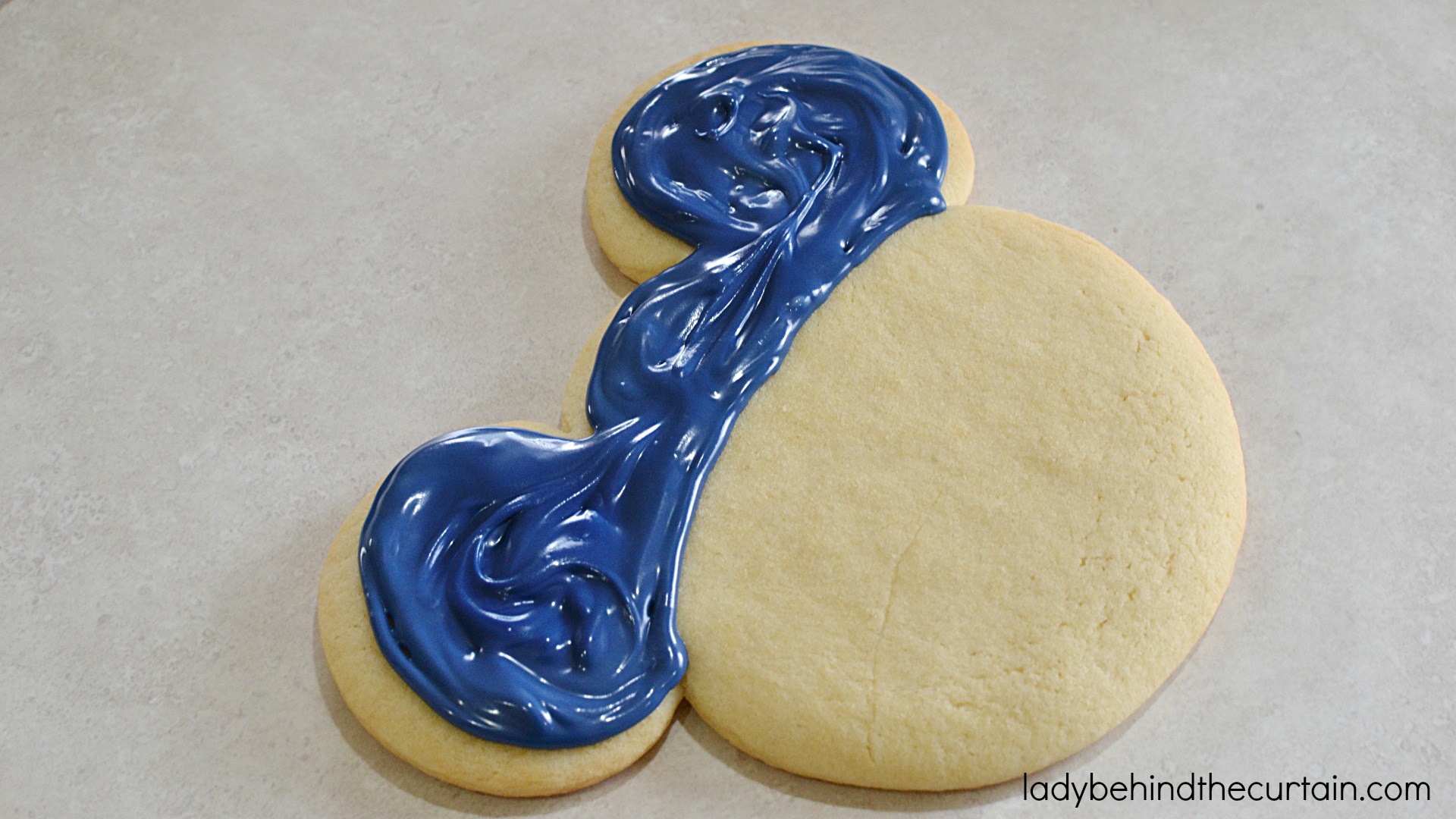 Lightly tap the cookie on the counter to even out the melted candy.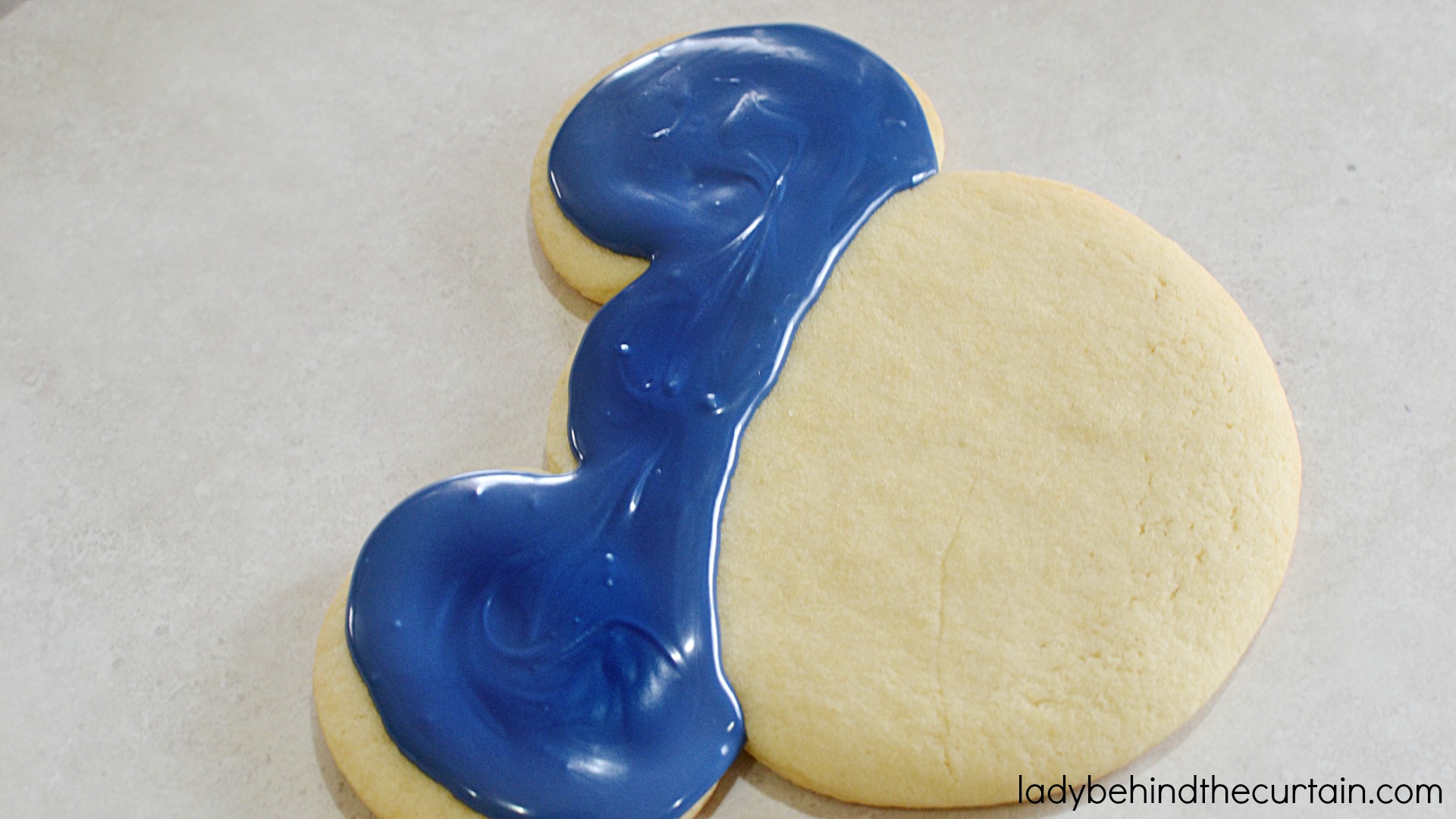 It only took one bite of my Mickey Mouse cookie at Disneyland to know that I wanted to recreate this cookie!  Now I can have this cookie anytime!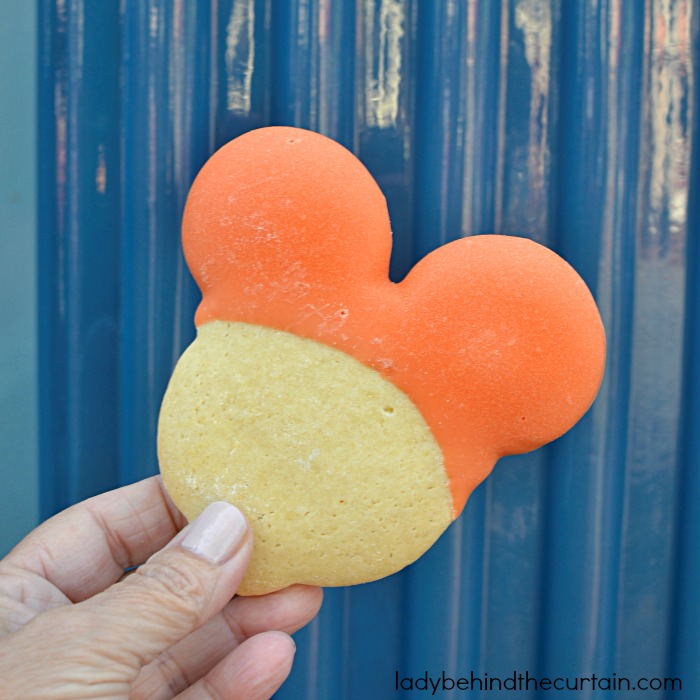 Here's how I created these giant delicious sugar cookies.
Roll dough into a 1/4-inch thickness and cut out Mickey shaped cookies.  NOTE:  My Mickey cookie cutter is 5-inches from ear to ear.
Place on parchment lined cookie sheet.
Bake until slightly golden.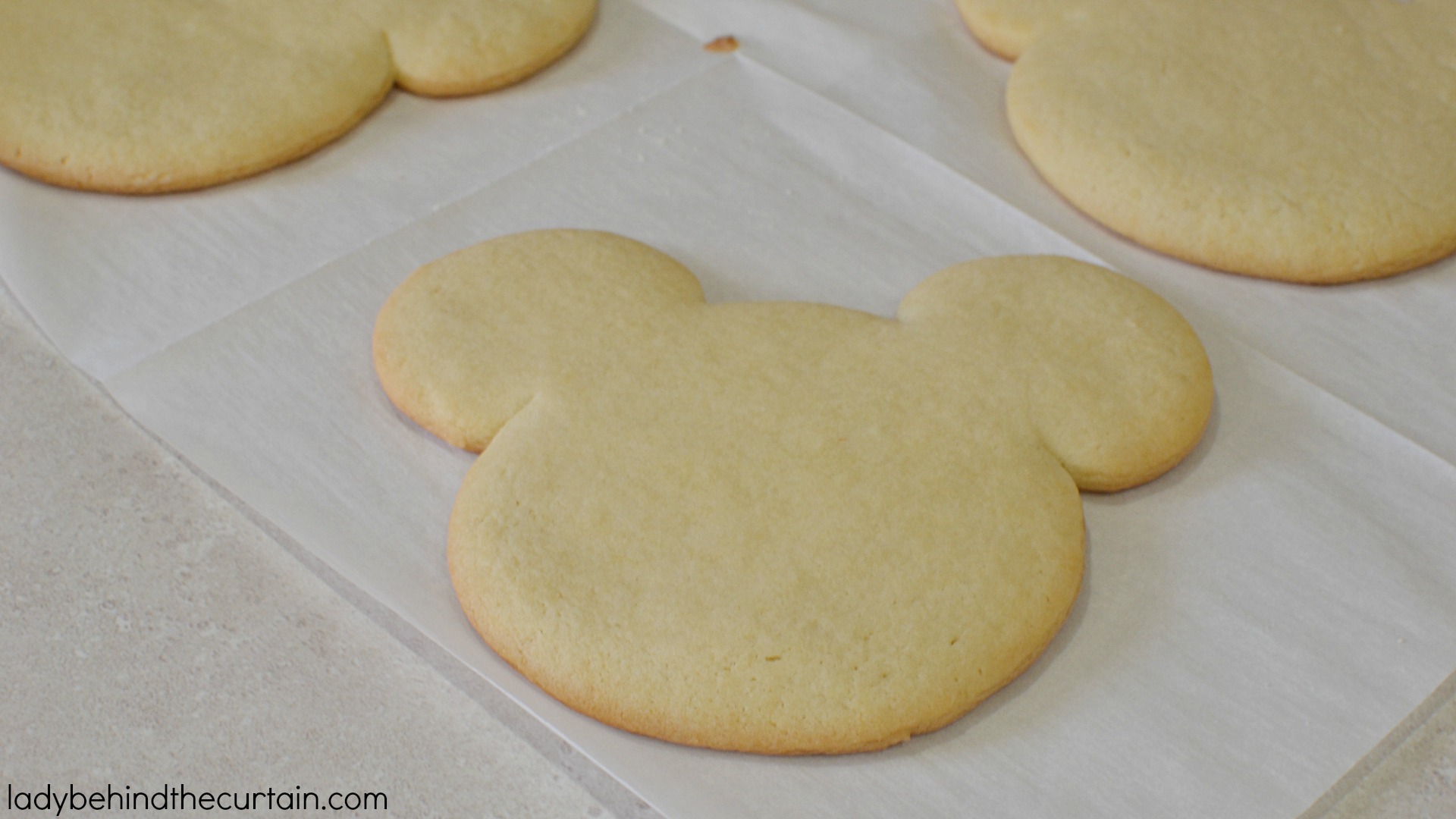 Click CLASSIC SUGAR COOKIE for the full recipe.
ANOTHER METHOD:  Dip in melted candy. You can choose to dip just the ears or the whole front.  TO MELT CANDY:  Pour into a medium microwave safe bowl (I used a pie plate).  Heat 1 minute, vigorously stir.  If there are still lumps of candy microwave 15 seconds more or until when stirred the candy is creamy. IMPORTANT:  If using sprinkles add immediately after dipping the cookie in the melted candy.  Place back on the cookie sheet and refrigerate until candy is hardened (about 10 minutes).
Also try my Copycat Disneyland Tigger Tails, Copycat Disneyland Pommes Frites, Copycat Disneyland Fried Pickles and Copycat Disneyland Darth by Chocolate.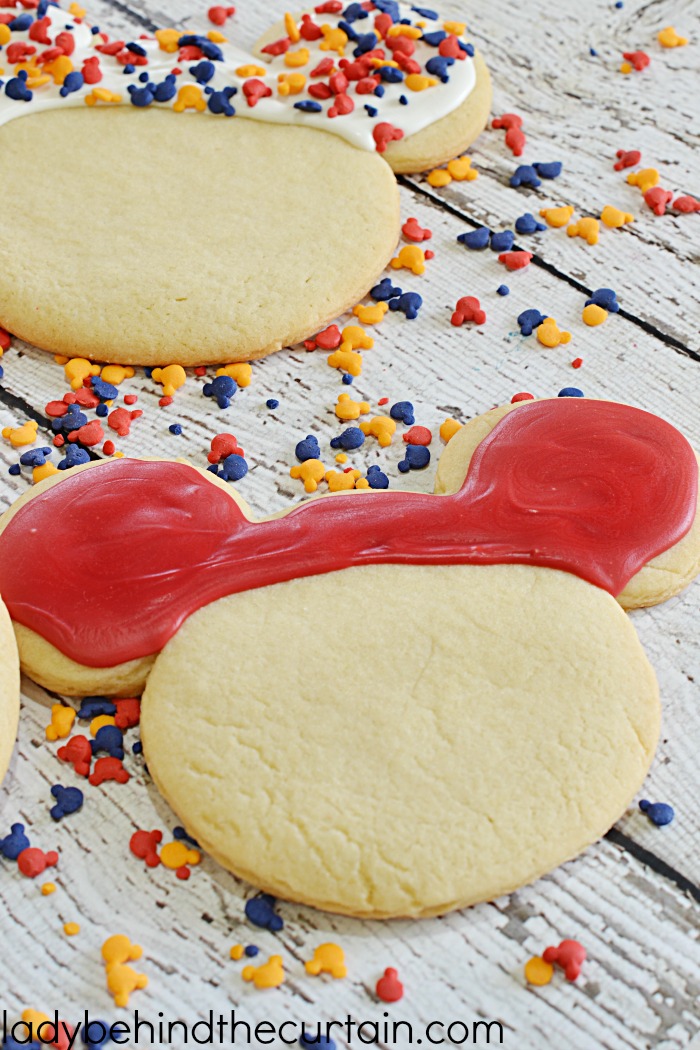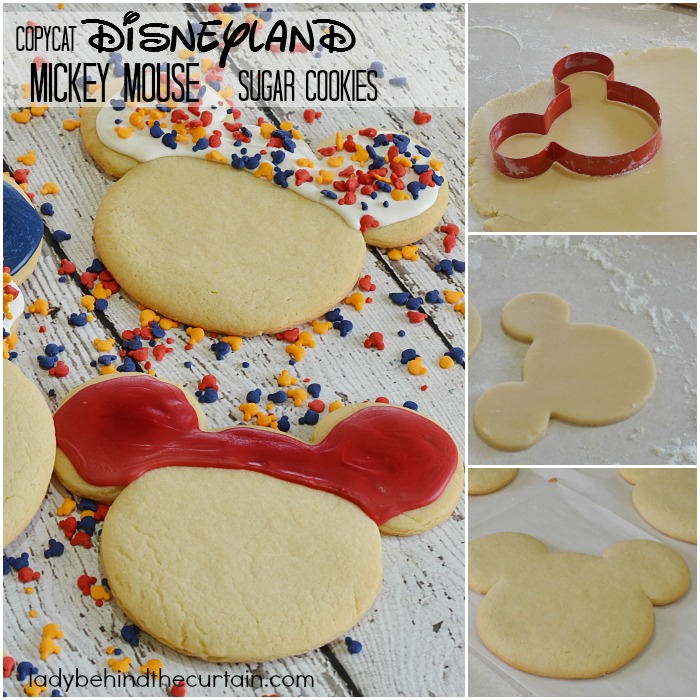 MORE COOKIE RECIPES

RAINBOW COOKIES  2. PISTACHIO PUDDING COOKIES  3. TRIPLE CHOCOLATE BROWNIE MIX CRACKLE COOKIES