Dutch Apple Pie Muffins | Treat your family to a fresh batch of these cinnamon spiced muffins.  Topped with a delicious apple pie like filling.  These muffins just scream (if they could) Easter Brunch Buffet!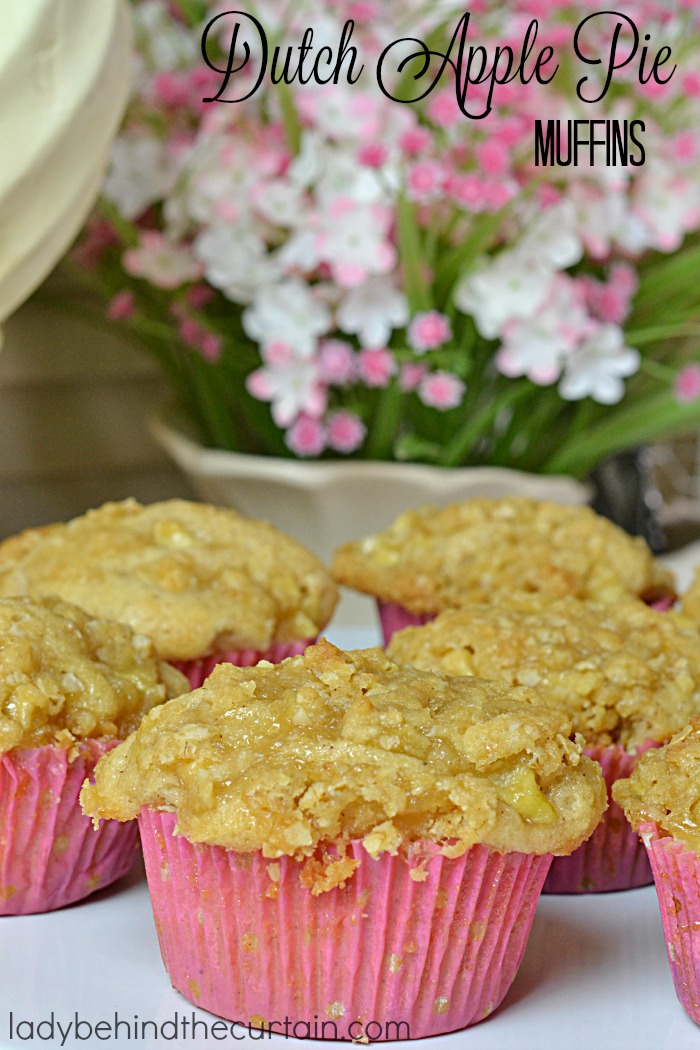 It's Spring!  Enjoy the outdoors for breakfast and serve these muffins hot right out of the oven.  Not only are they filled with apple pie filling but they also have a wonderful almost streusel like topping.  Simply the best muffin EVER!  To complete the breakfast you could serve my Green Chiles and Rice Frittata and Triple Cinnamon Scones.
Ingredients
For the Apple Filling:

2 cups tart apples, peeled and finely chopped
3 tablespoons granulated sugar
3 tablespoons water
2 tablespoons light brown sugar, packed
1 tablespoon all-purpose flour
2 tablespoons unsalted butter
1 teaspoon fresh lemon juice
1 teaspoon vanilla extract

For the Topping:

3 tablespoons light brown sugar
2 tablespoons all-purpose flour
2 tablespoons quick cooking oats
2 tablespoons unsalted cold butter

For the Muffin Batter:

1 3/4 cups all-purpose flour
1/2 cup granulated sugar
2 teaspoon baking powder
1 teaspoon ground cinnamon
1/2 teaspoon salt
1 large egg
3/4 cup milk
1/4 cup canola or vegetable oil
Instructions
Preheat oven 400° and line muffin cups with 12 cupcake liners.

For the Apple Filling:

In a small saucepan, combine the apple, sugar, water and brown sugar.
Bring to a boil, sprinkle the flour over the top, stir and cook 2 minutes or until thickened.
Stir in the butter and lemon juice; remove from the heat and add the vanilla.

For the Topping:

In a medium bowl combine the brown sugar, flour and coats.
Cut in the butter until mixture resembles coarse crumbs.

For the Muffin Batter:

In a large bowl, combine the flour, sugar, baking powder, cinnamon and salt.
In a medium bowl whisk together the egg, milk and oil.
Stir into the dry ingredients just until moistened.
Fill paper line muffin cups three-fourths full.
Drop 1 tablespoon of apple mixture into the center of each muffin.
Sprinkle with topping.
Bake 20 to 24 minutes or until a toothpick inserted into the center comes out clean.
Serve warm or a room temperature.
https://www.ladybehindthecurtain.com/dutch-apple-pie-muffins/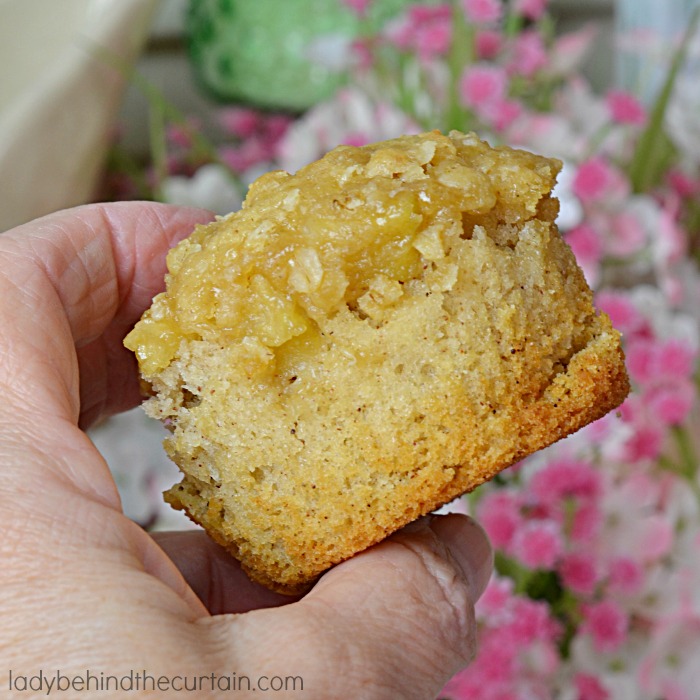 MORE MUFFINS RECIPES
WHITE CHOCOLATE RASPBERRY MINI MUFFINS  2. BERRY CHEESECAKE MUFFINS  3. FRUIT AND FLAXSEED MUFFINS