Lemon Bars To Go | The perfect take along treat.  Hand these to go desserts to your guests as they leave, add them to your dessert table, give as a hostess gift, teachers gift or take for lunch!  Whatever you decide to do I know this dessert will be loved by all!  Scroll down to see my new twist on the crust.  You're going to LOVE it!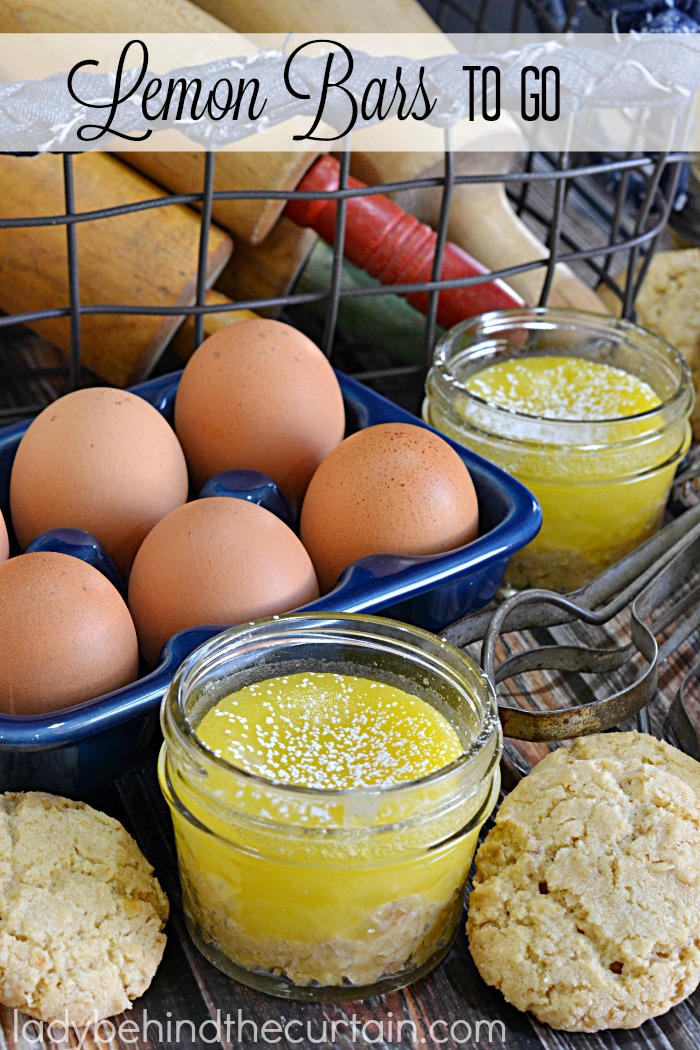 Instead of the traditional crust I used my favorite oatmeal cookie recipe as the base for the crust.  So now you get TWO treats in one!  The tart goodness from the lemon and a soft delicious cookie at the bottom.
Lightly add oatmeal cookie crust; bake.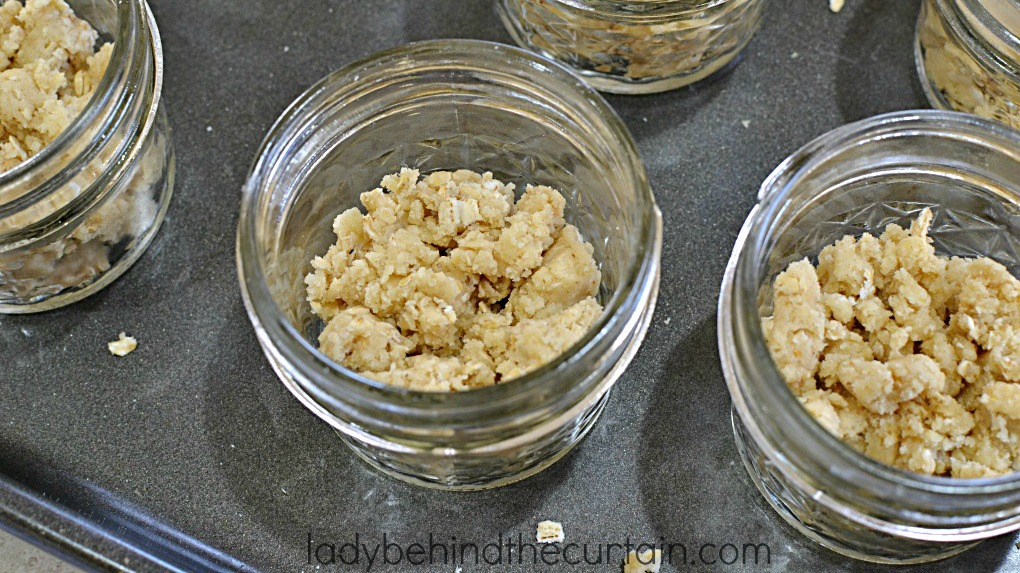 Add filling and bake.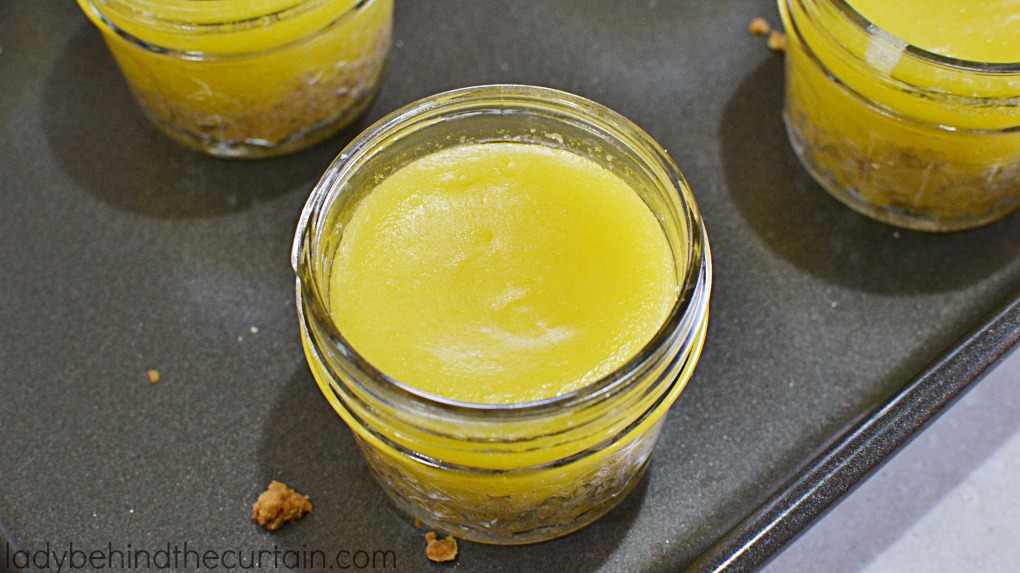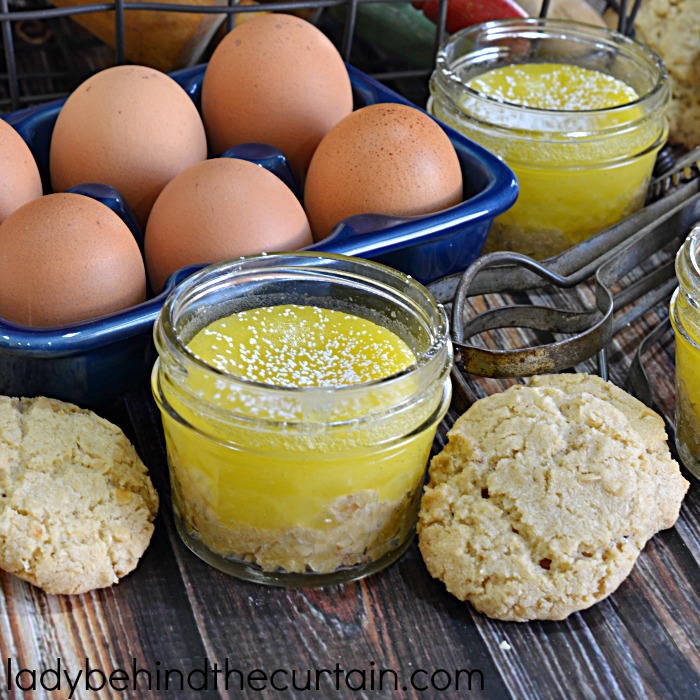 MORE MINI DESSERTS

MINI CARROT CAKES  2. MINI CHEESECAKES  3. MINI CARAMEL APPLE PIES