French Deli Rolls also know as Italian Sub Rolls. ONLY FOUR INGREDIENTS to create these crusty chewy hoagie rolls that will hold up to any sandwich ingredient. These amazing rolls won't get soggy and are quite honestly the perfect sandwich roll. No special tools, No mixer and No kneading is required to make your very own bakery rolls.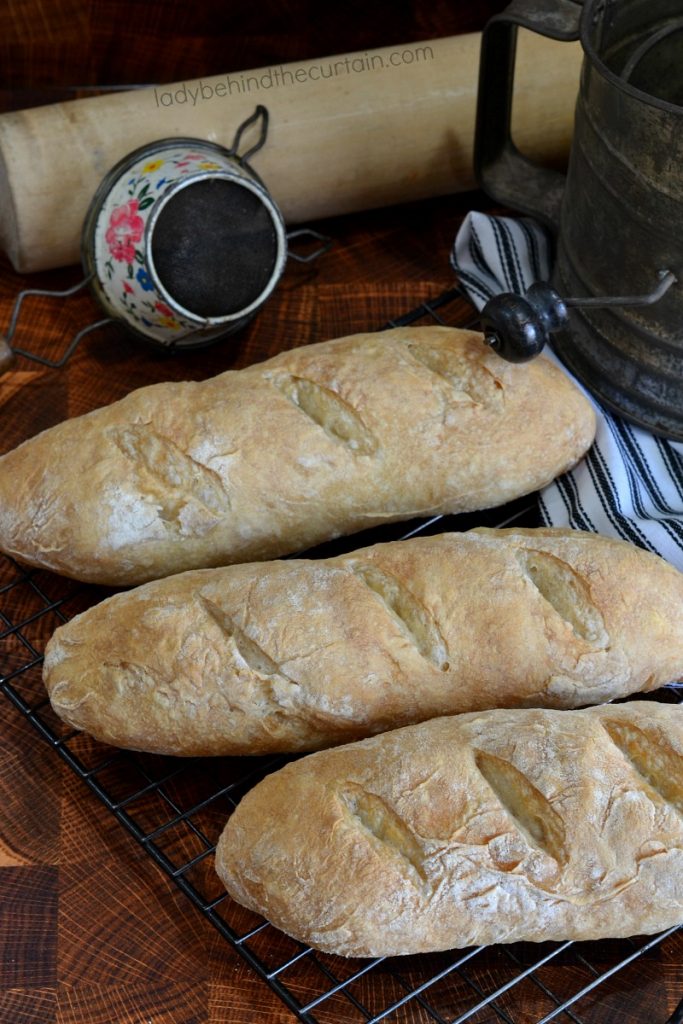 How do I get a Crusty Exterior like a Bakery?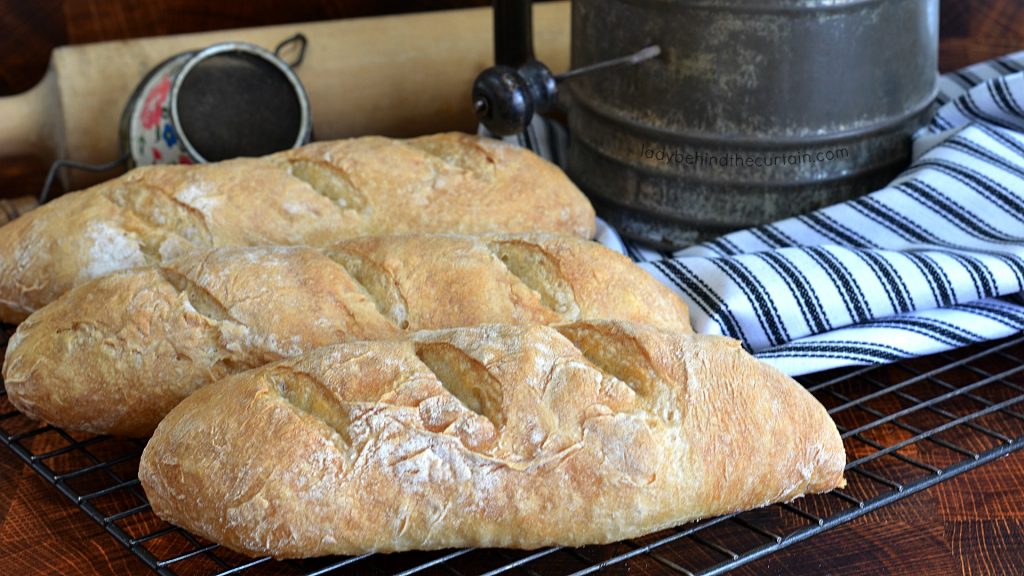 A Spray Bottle: Mist the loaf (before placing it into a hot oven) with warm water. Spray the oven once the bread is loaded, and then again about 5 minutes into baking. THIS IS THE METHOD I USED
Boiling Water: After loading the bread into the oven, pour boiling water (about ½ cup) into a cast iron skillet on the shelf below.
Covering the Loaf: Enhance #2 method by placing a metal bowl over the bread (this technique works best with a loaf) letting the front of the bowl overhang the cookie sheet, leaving a gap that lines up with the skillet on the bottom rack. Allow to bake this way for 15 minutes and then remove the bowl.
The difference between Active Dry Yeast and Instant Yeast.
The Oven Light Method for Cold Kitchens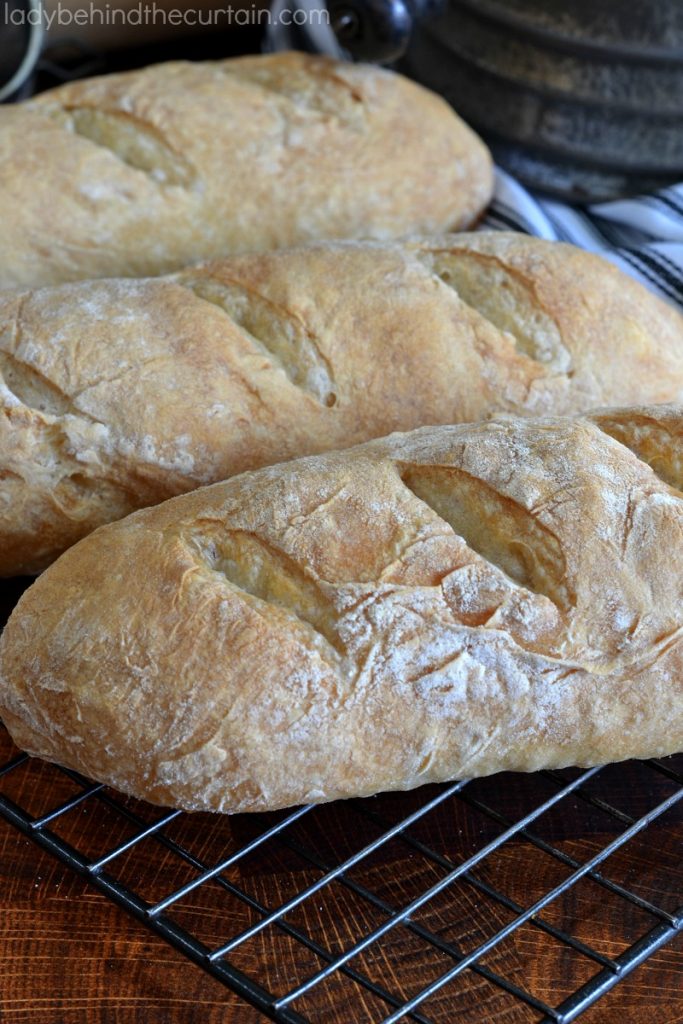 All Purpose Flour vs Bread Flour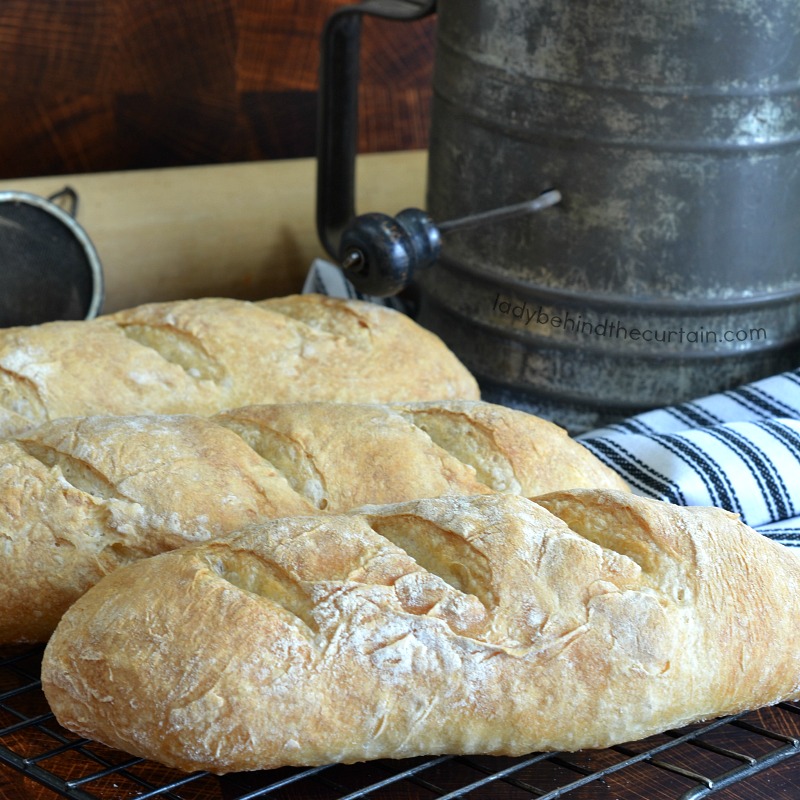 Tips for Making a Delicious Bread
Use Instant, Rapid or Quick Yeast
DO NOT USE BOILING WATER. The water should not exceed 130°
Be patient and let the dough rest/rise for at least 3 hours.
Don't skip the creating a stem oven step.
HOW TO MAKE FRENCH DELI ROLLS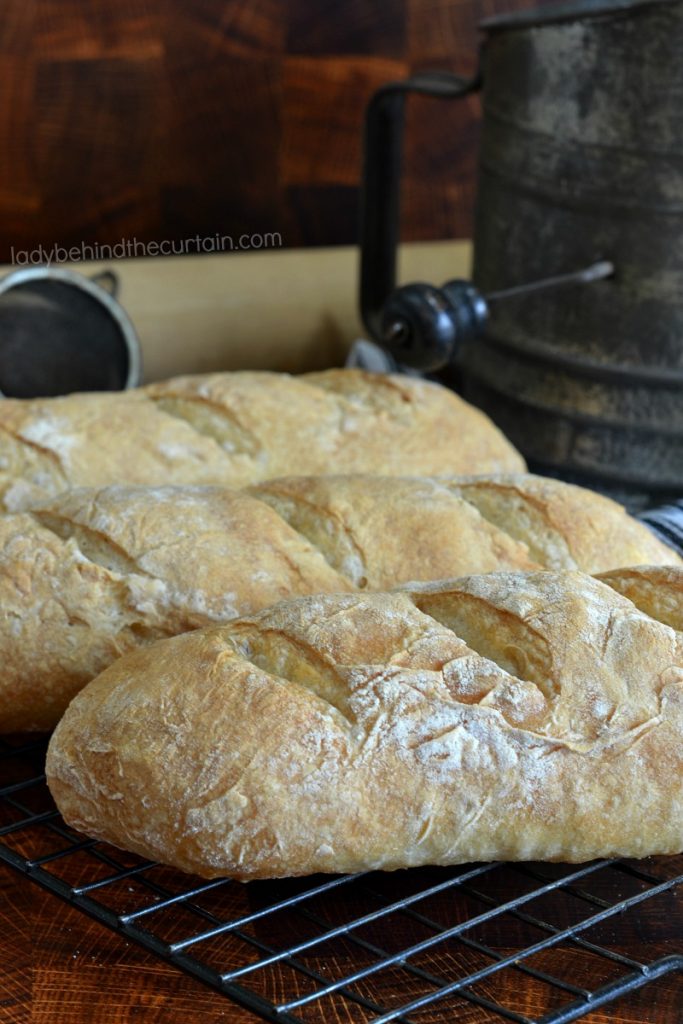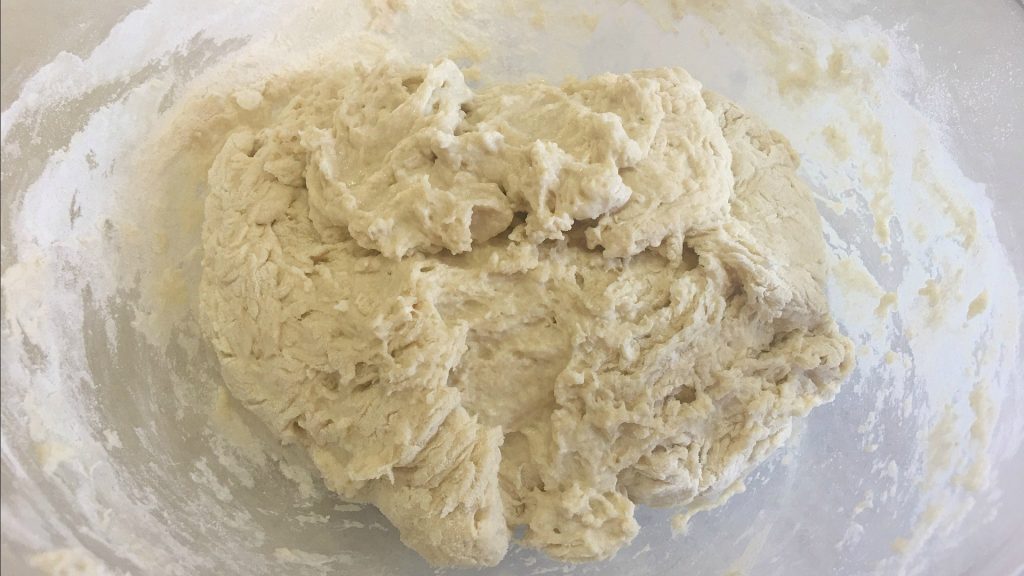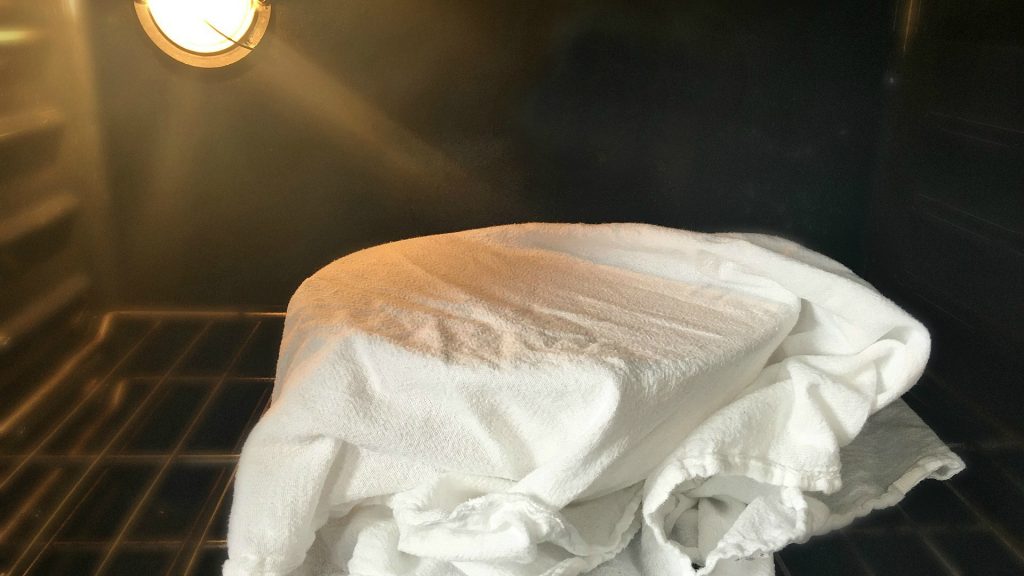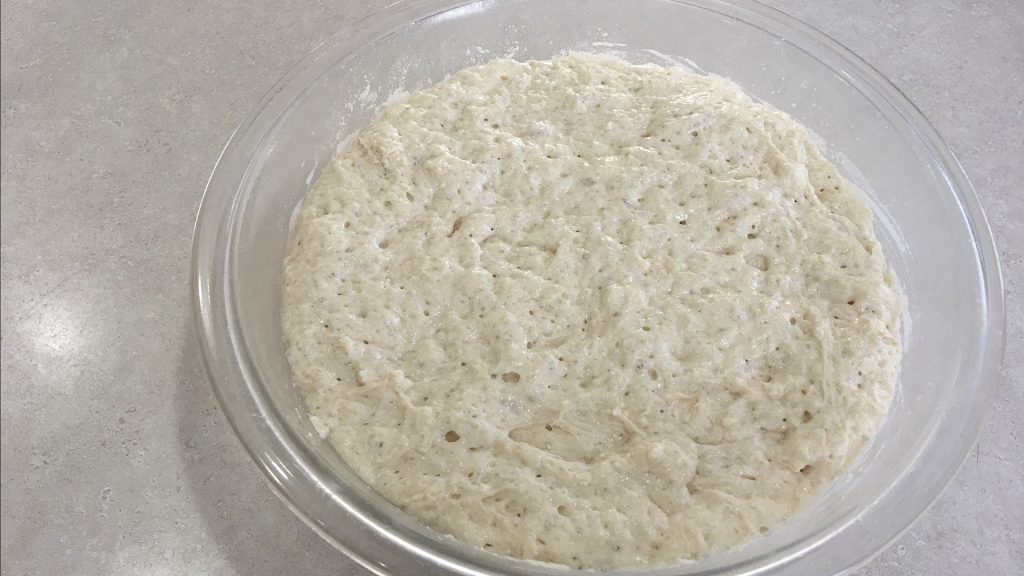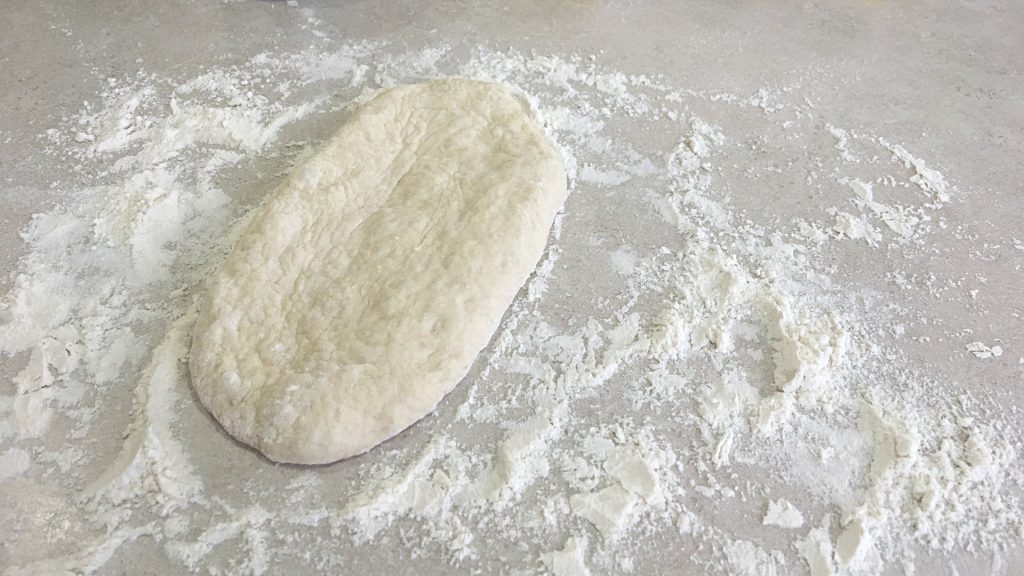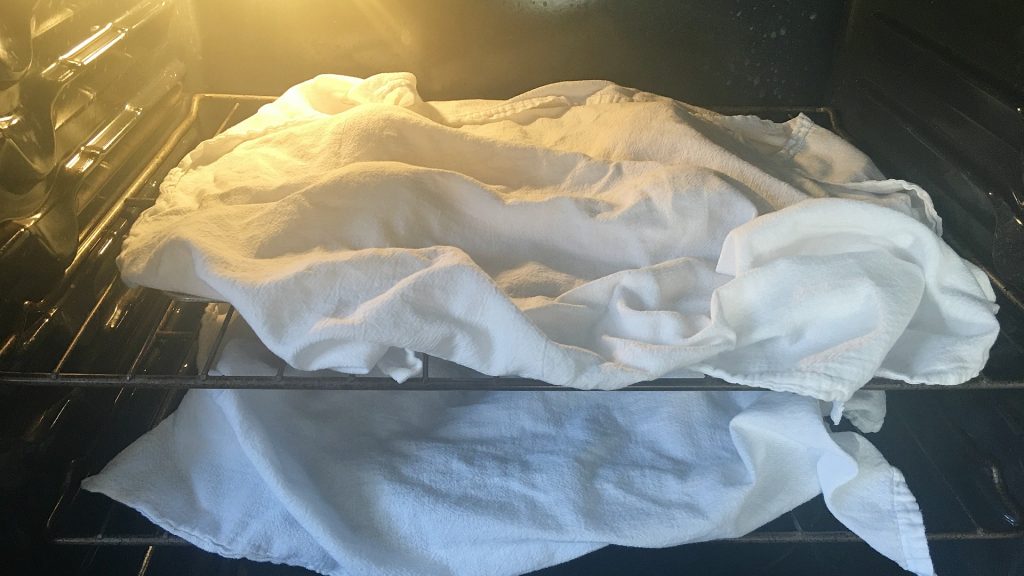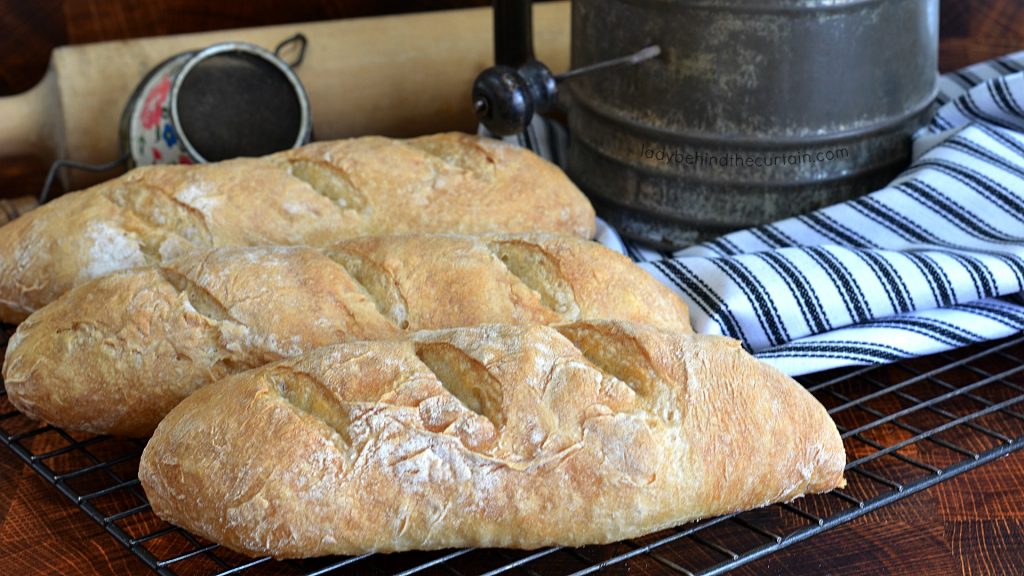 MORE HOMEMADE BREAD RECIPES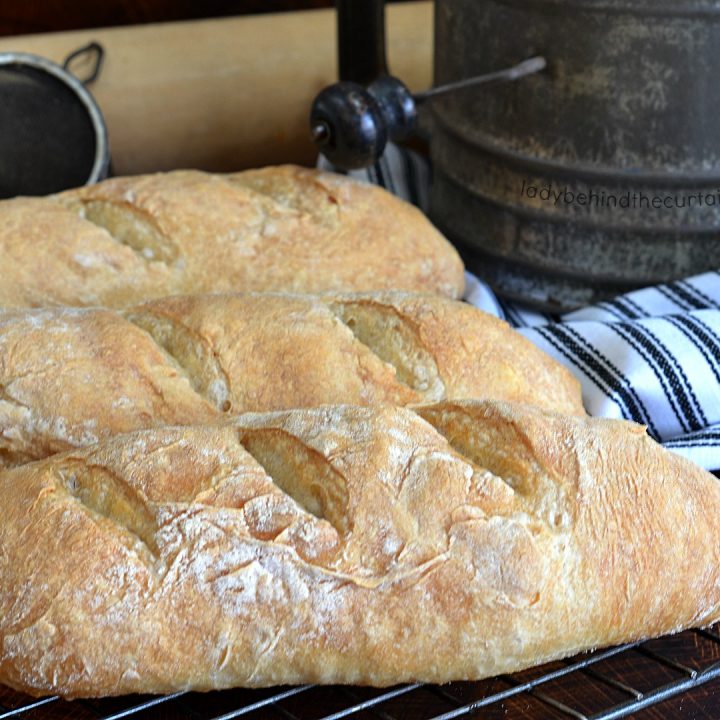 French Deli Roll Recipe
 Make your own bakery sandwich rolls by creating an at home steam oven!
Ingredients
3 cups all-purpose flour
1 teaspoon instant yeast
1 teaspoon salt
1½ cups hot water, NOT BOILING, temperature should not be over 130°
Instructions
To a medium bowl add the flour yeast and salt, stir and make a well in the center.
Pour water into the center, stir to combine.
Cover with plastic wrap and a towel.
Place in a cold oven, turn on the oven light (the heat from the light will give out just the right amount of heat to help the bread rise), let rise 3 hours or until doubled in size.
On a lightly floured surface shape dough into a 5x9 inch rectangle, divided dough into 6 equal portions, roll into a ball.
Flatten each portion into a 6 or 7 inch long oval, roll (like a cinnamon roll)the dough into a cylinder, applying pressure at the ends to form pointy tips.
Transfer to a cookie sheet lined with parchment paper ( three rolls per cookie sheet).
Place cookie sheets into a cold oven, cover with lint free towels, turn on oven light and let rest/rise 1 to hours or until doubled in size ( I let mine rise for 2 hours).
Once the rolls have risen, take them out of the oven and preheat the oven to 450°.
Take off the towel, lightly spritz the rolls with water using a spray bottle.
Place the rolls in the preheated oven, spray the walls with water, close the oven door.
Bake 20 minutes. Spritz the rolls and oven walls one more time.
Bake rolls 5 to 10 minutes or until golden brown.
Cool completely before cutting.
Nutrition Information
Amount Per Serving
Calories

0
Total Fat

0g
Saturated Fat

0g
Cholesterol

0mg
Sodium

0mg
Fiber

0g
Sugar

0g
Protein

0g
NEVER MISS A POST