12 Cake Mix Spring Cupcakes
12 Cake Mix Spring Cupcakes. Whether you're recreating your favorite summer drink (strawberry lemonade), breakfast treat (cinnamon rolls) or childhood memories (twinkies). This round up of 12 Cake Mix Spring Cupcakes will fulfill all your cupcake dreams.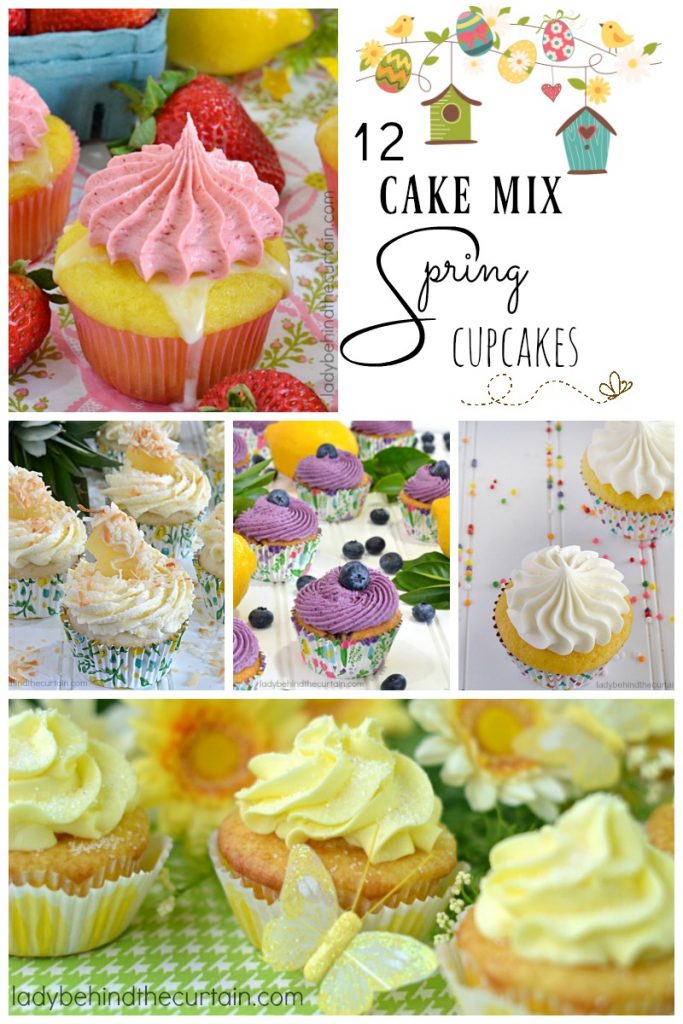 HOW TO HAVE A MOIST CUPCAKE AFTER A MONTH!
The only way of preserving your cupcakes past a few days is by freezing.
The key is to freeze the cupcakes as soon as they've completely cooled.
Not the next day or a couple of days. THE DAY.
This works for frosted and non frosted cupcakes.
For Freezing Frosted Cupcakes:
Place them in a container for cupcakes ( I use the same ones the bakery uses).
Wrap the filled container with plastic wrap and freeze.
HOW TO GET THE SAME CUPCAKE CONTAINERS THAT YOU SEE AT YOUR GROCERY STORE BAKERY:
Ask! If you only need a few you can usually purchase them from your grocery store bakery. If you need a lot you can also order them on line.
For Cupcakes Without Frosting: Place them in a labeled zip top bag. Freeze flat. They will stay fresh as the day you baked them.
12 Cake Mix Spring Cupcakes
Yes, these cupcakes may start with a cake mix, add a few ingredients, and what started out as a store bought cake mix will be transformed into a delicious flavorful cupcake worthy of any celebration.
MORE SEMI HOMEMADE CUPCAKE RECIPES
NEVER MISS A POST