Fresh Herb Butter. A light and creamy butter—on the savory side with fresh parsley, thyme, shallots and toasted pecans. Perfect on an everything bagel for breakfast or on a slice of sourdough for dinner. Place this savory Fresh Herb Butter next to plain butter on your breakfast buffet.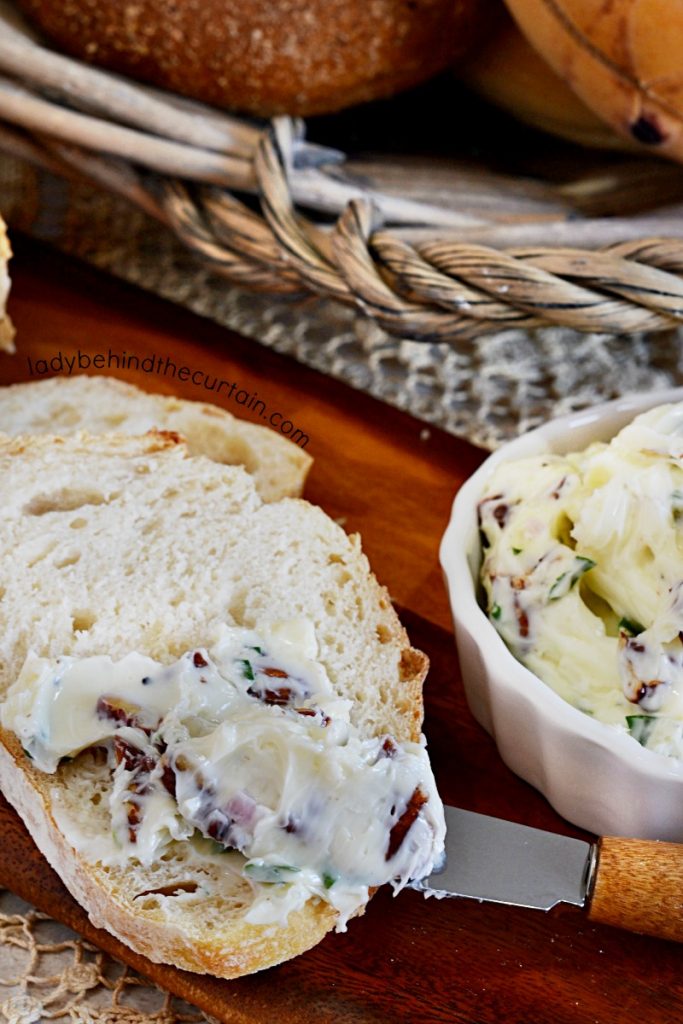 I love this Fresh Herb Butter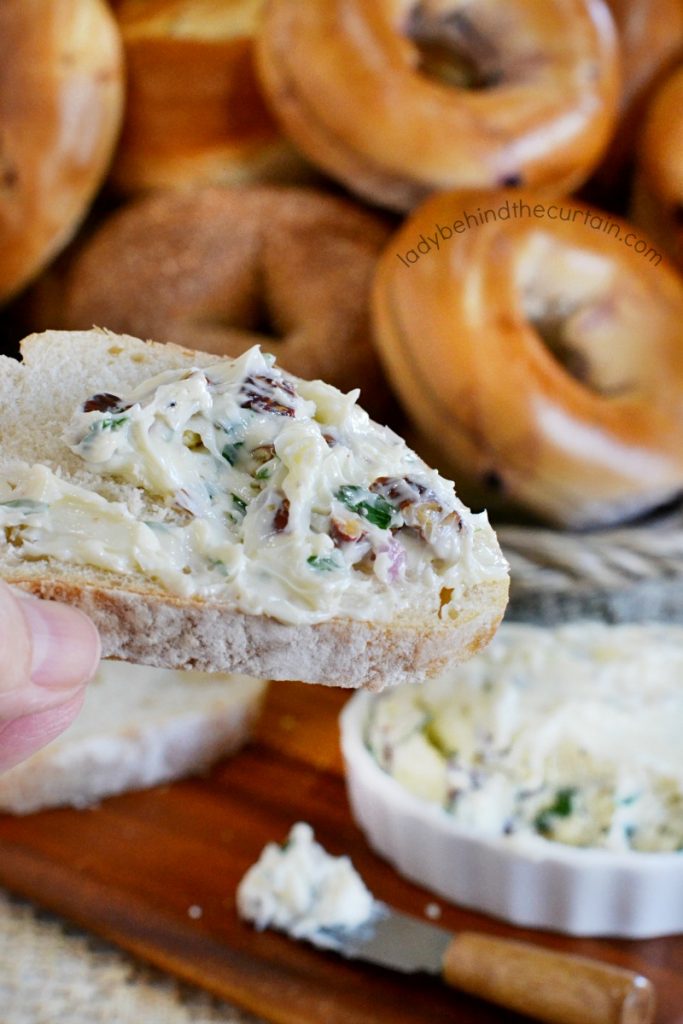 Here's why….
Easy to make
Lasts a long time in the refrigerator
Tastes incredible
Versatile: Slather on a savory bagel or English muffins. Add to a sliced sour dough loaf, wrap in foil and heat!
Makes any breakfast or buffet table special
Perfect for breakfast or dinner
How do you make Fresh Herb Butter?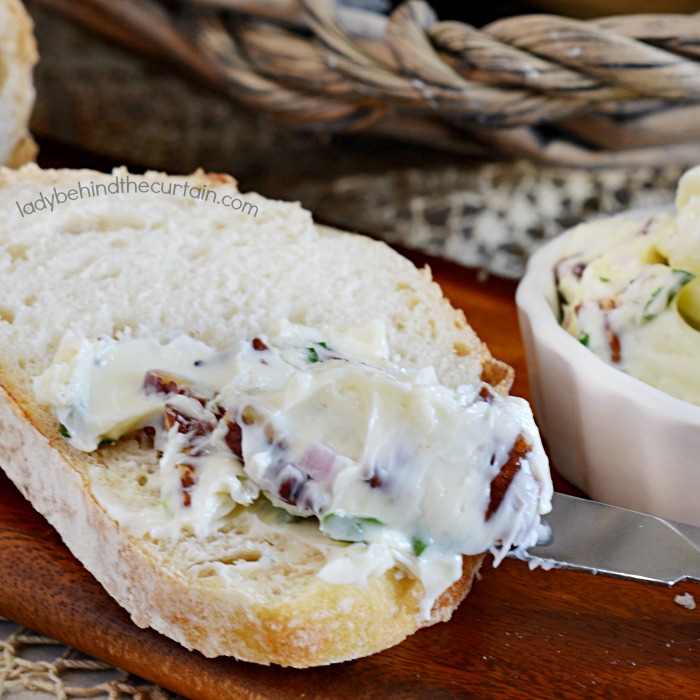 How to toast nuts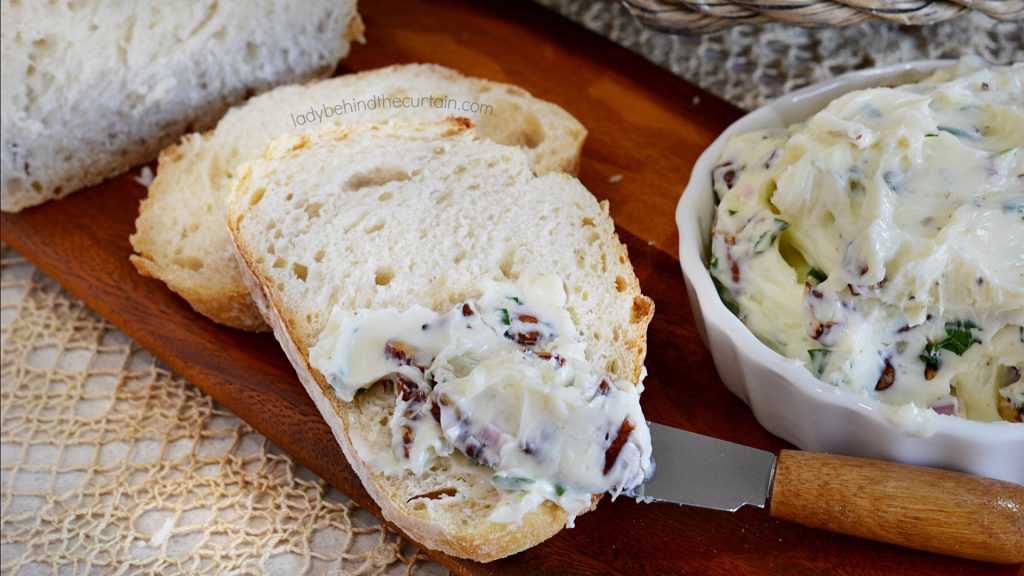 Pour nuts into a skillet (size depends on the amount of nuts that are being toasted—do not crowd nuts).
Heat on medium, stir to keep the nuts from burning
Once you can smell the toasted aroma and see a little brown, the nuts are done.
Pour into a bowl to cool
Tips for storing this Fresh Herb Butter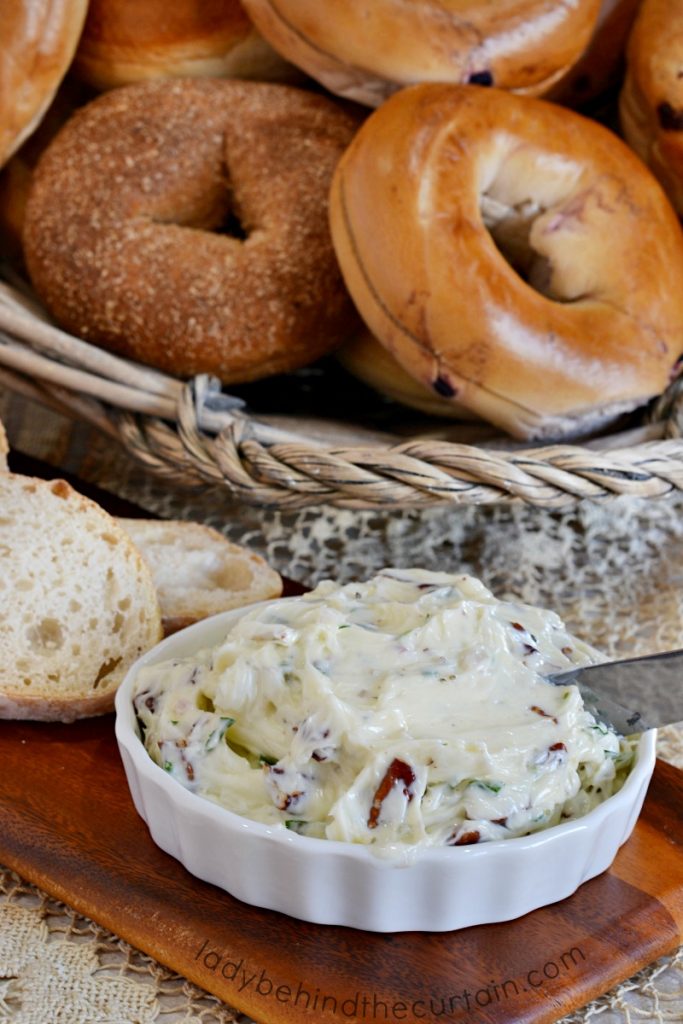 You can store the fresh herb butter on the counter for 1-2 days.
To extend the life, store in the refrigerator (up to a month)
Freeze up to 6 months without the quality becoming affected.
What to serve this Fresh Herb Butter with:
Here's some homemade options: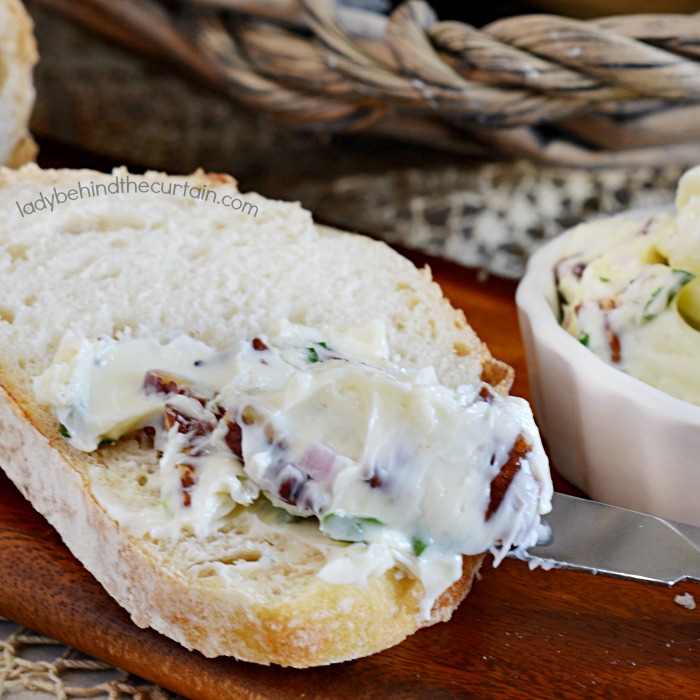 Fresh Herb Butter
Perfect for breakfast or dinner
Ingredients
1 cup unsalted butter, softened
1 teaspoon fresh thyme, chopped
2 teaspoons fresh flat leaf parsley, chopped
1 tablespoon shallots, finely chopped
1/8 teaspoon salt
1/8 teaspoon black pepper
1/3 cup pecans, toasted and chopped
Instructions
Cream together the butter, thyme, parsley, shallots, salt and pepper. Stir in the pecans. Refrigerate—take out an hour before serving time or store on the counter in a container with a tight fitting lid, up to 2 days.
NEVER MISS A POST
Quick bread recipes for your Fresh Herb Butter. EASY SAVORY CHEESE BREAD and PARMESAN GARLIC HERB QUICK BREAD