Creating your own custom made peeps is easy.  All you need are candy melts, (your choice of color) colored sugar, for an extra touch of cuteness cupcake toppers and lollipop sticks.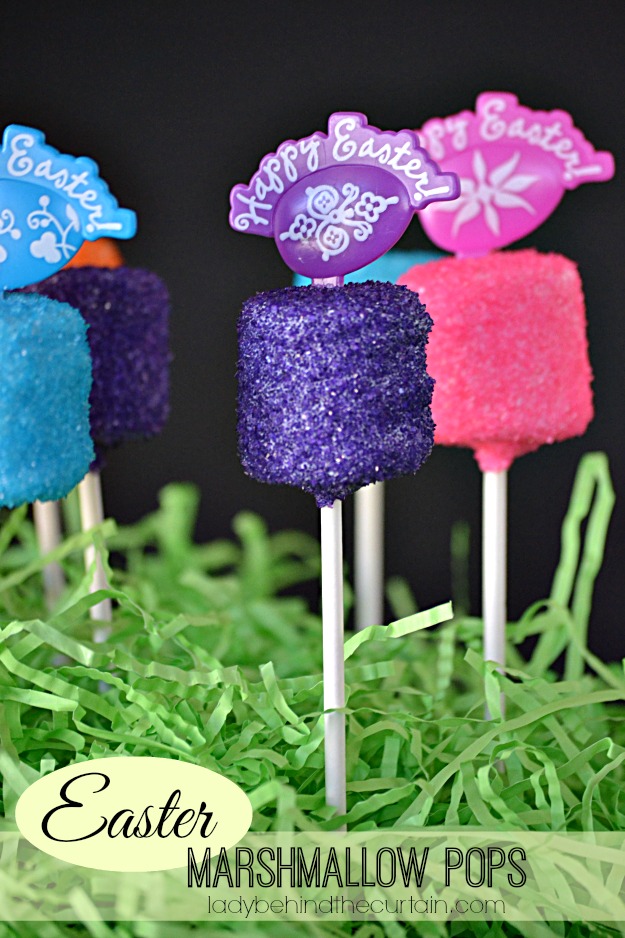 Customize these Easter Marshmallow Pops to your kids.  What's their favorite color?  Candy melts also come in many flavors.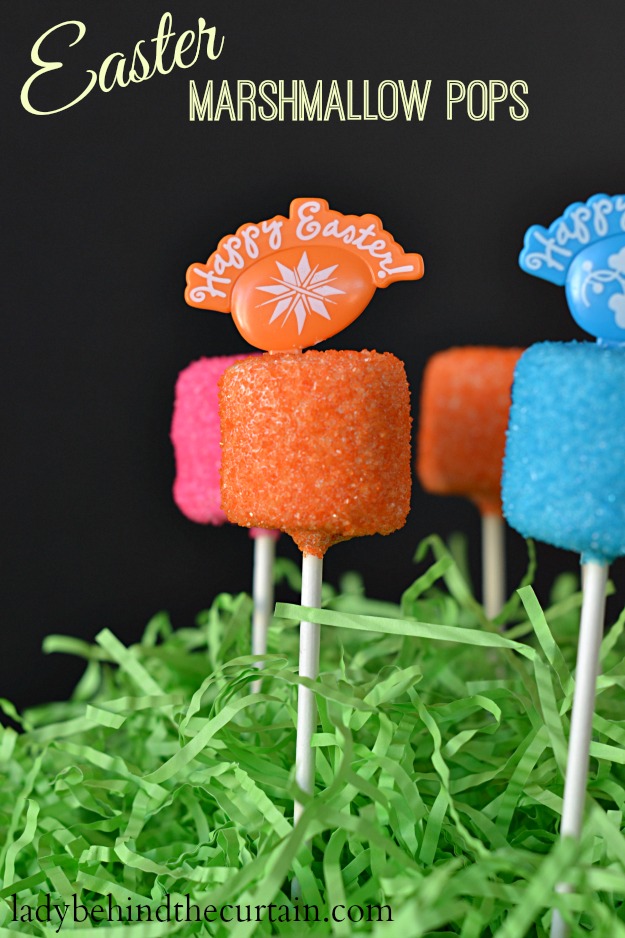 They don't have to be solid they can be stripped like my VALENTINE MARSHMALLOW POPS or you can dip just one end like my DARK CHOCOLATE RASPBERRY DIPPED MARSHMALLOWS.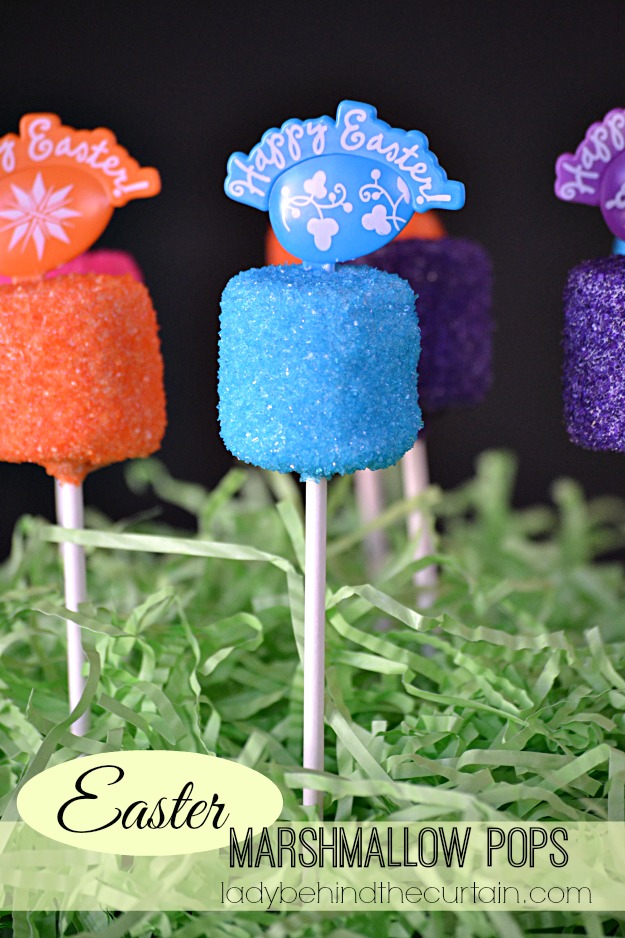 I love the crunch of the sugar with the spongy inside of the marshmallow.  Dipping the marshmallow in chocolate creates a hard shell which helps the marshmallow to stay fresh without being stored in a container.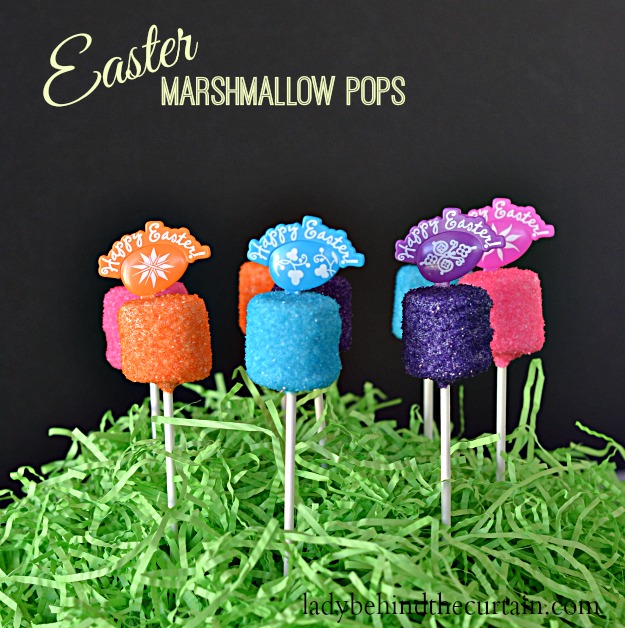 THE PERFECT EASTER BASKET STUFFER!
Easter Marshmallow Pops Supplies
large marshmallows
candy melts
colored sprinkling sugar
lollipop sticks
optional-cupcake toppers
Directions
NOTE:  To help give the color more punch I used the same color of candy melts as the sugar sprinkles.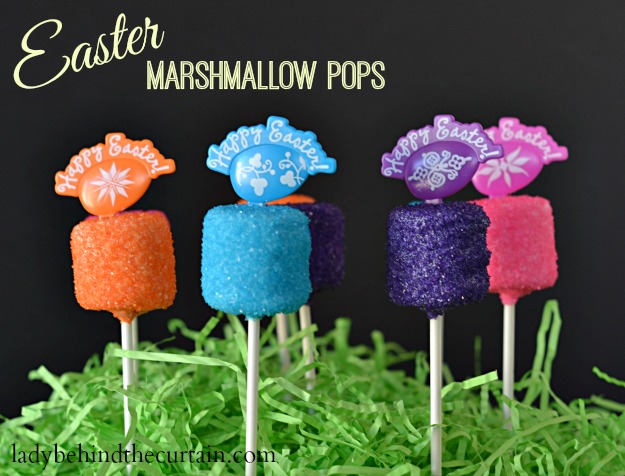 Go HERE for detailed directions on how to make your own peeps!  All you'll need to do is change the colors.
MORE TREATS FOR KIDS
1. CHEVRON EASTER EGG HUNT  2. KID'S EASTER TABLE  3. COTTON CANDY LOLLIPOPS  4. CAKE MIX SANDWICH COOKIES  5. EASTER OREO COOKIE EGGS