Cherry Coke Punch. Summer breezes, out door movies and an ice cold beverage. Transform two popular kids drinks (Roy Rogers and Shirley Temple) into a refreshing Cherry Coke Punch. Combine lemon lime soda, cola, grenadine and fresh lime to create a drink even adults will love. The perfect summer punch! Scroll down for a free Cherry Coke Punch Printable.
How to Make Cherry Coke Punch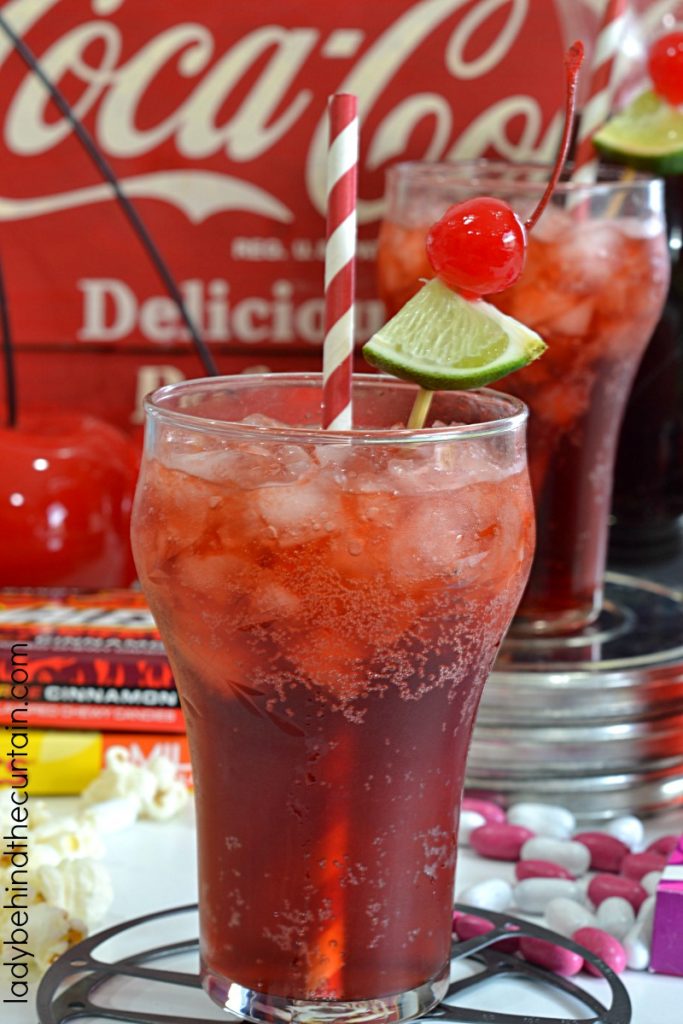 MOVIE NIGHT TREATS
MOVIE NIGHT FUN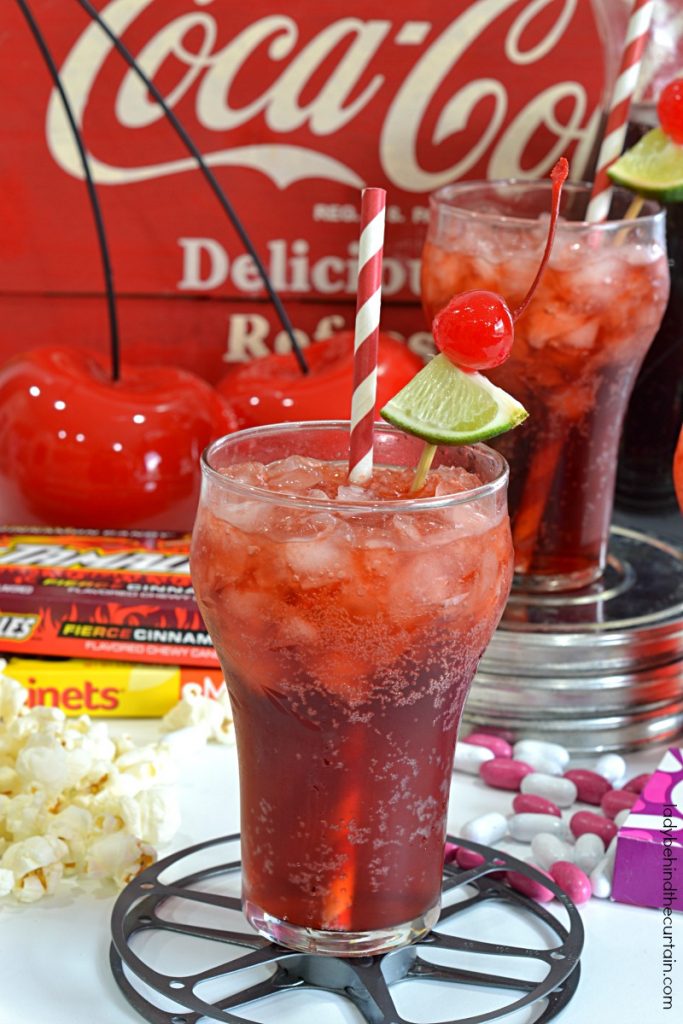 Here's a fun idea—this is especially great for little ones. First, SAVE YOUR EMPTY WATER BOTTLES. Remove the label, pour punch into each water bottle and add the free Cherry Coke Punch tag (see below).
Fill the bottles ahead of time and store in the refrigerator
Place the filled bottles in a big tub or cooler filled with ice, for a refreshing drink while watching a "drive-up" movie.
CHERRY COKE PUNCH TAG PRINTABLE
MORE PARTY PUNCH RECIPES
Cherry Coke Punch
Combine two of your favorite childhood drinks (Shirley Temple and a Roy Rogers) for a fun movie night drink!
Ingredients
1 (1 liter) bottle 7up or any lemon lime soda
1 (liter) bottle coke
1 cup grenadine
¼ cup fresh lime juice
Garnish: maraschino cherries, optional
Instructions
Refrigerate all ingredients, once cold make the punch.
Into a large pitcher, punch bowl or large jar, stir together the 7up, coke, grenadine and lime juice. Serve immediately over ice and garnish with maraschino cherries.
Notes
For Added Fun:

Save empty water bottles, take off the labels. Pour punch into clean bottles, add the free printable tag. Refrigerate until ready to serve...OR place filled bottles in a tub filled with ice.
For water bottles with larger lids ( like Dasani), you'll need to take off the lid, place the tag over the bottle and then screw the lid back on. The tag should slip over smaller lids.
NEVER MISS A POST