Low Fat Tzatziki Cucumber Dill Vegetable Dip
Low Fat Tzatziki Cucumber Dill Vegetable Dip | A little different version then the traditional Tzatziki Cucumber Dip but just as delicious and super easy to make. With lots of fresh dill, grated cucumber, garlic and onion (powders that is) this is the perfect appetizer dip. This low calorie delicious dip comes in at approx. 40 calories per serving (2 tablespoons)! I'd call that a win!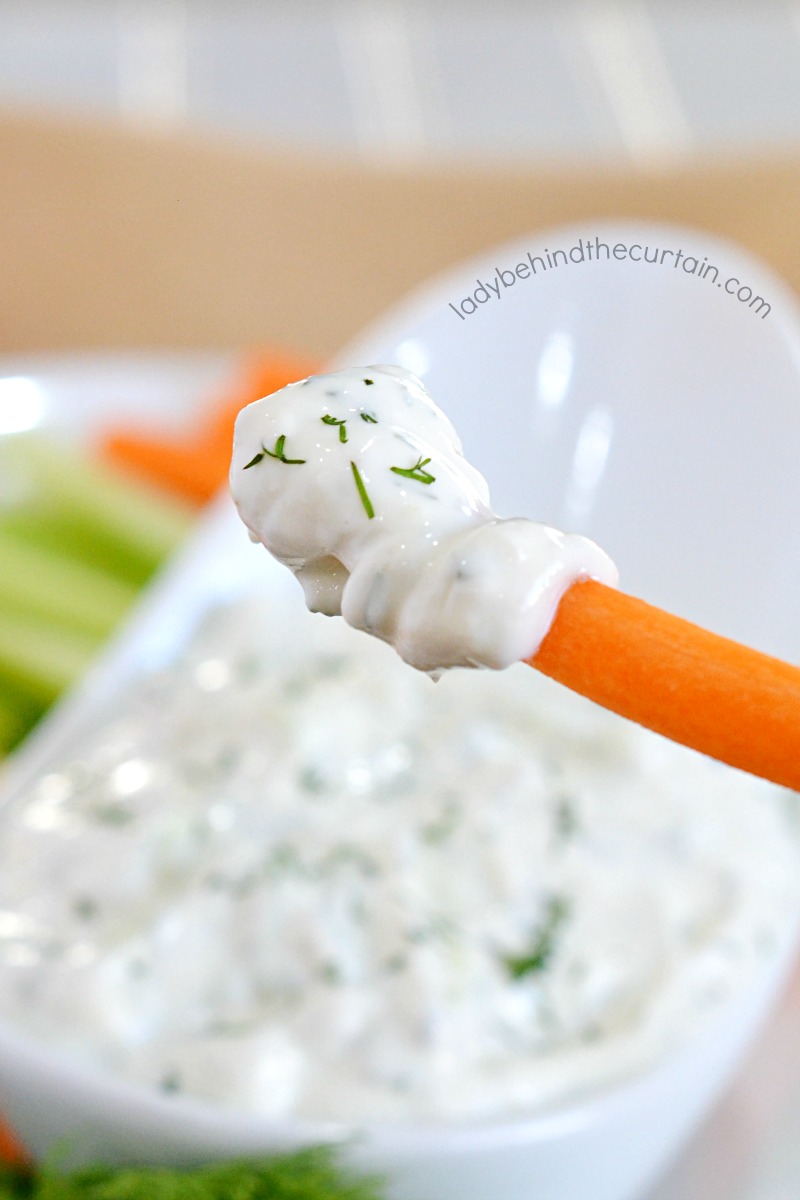 Made with creamy low fat sour cream fresh cucumber, dill and cousin to Tzatziki Dip. Watching your weight has never tasted so good. Dip carrots, radishes, tomatoes and celery in this delicious dip. If I know I'm going to be out I usually pack some dip with carrots. That way I'm not tempted to go thru drive up. I also use this as a spread on wraps. like my Greek Cucumber Yogurt Chicken Wrap.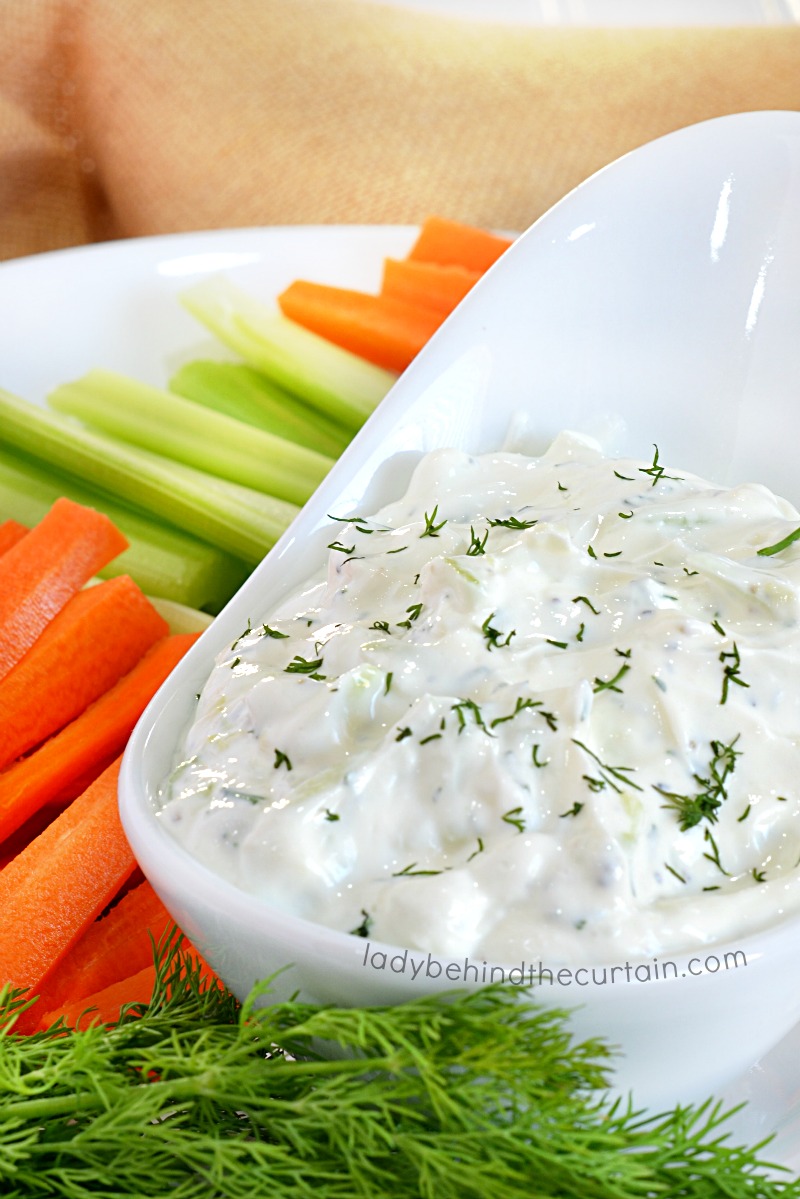 I love that this Low Fat Tzatziki Cucumber Vegetable Dip can be served with a variety of things. It's great with all sorts of vegetables but is also just as good with pita chips, pretzels rods or bread sticks.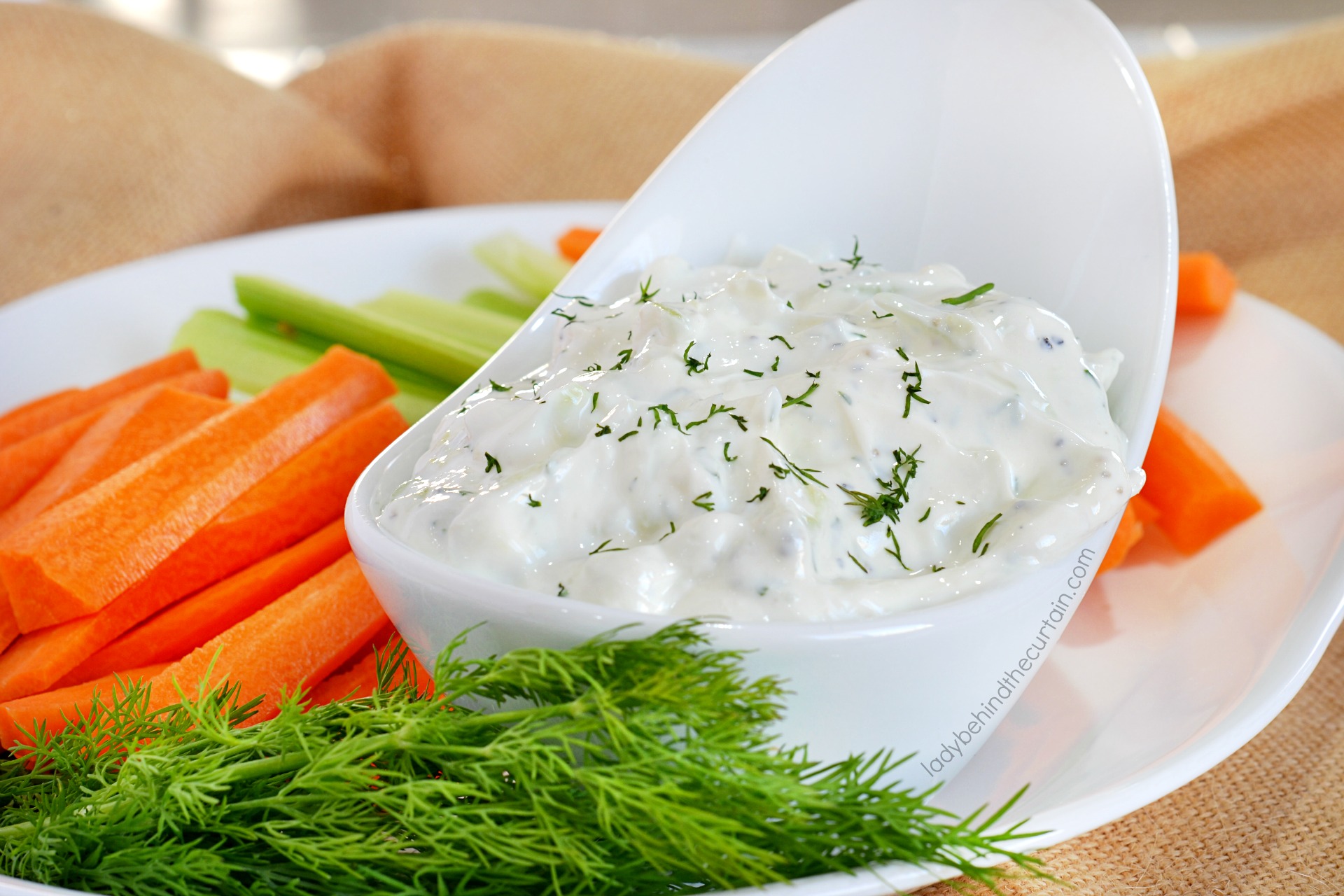 Traditionally Tzatziki is made with yogurt, fresh mint and lots of fresh garlic. Since I'm not a fan of fresh garlic….I know…..I know. You fresh garlic lovers are like WHAT? But I'm not, that why I used garlic powder. I'm also not crazy about fresh mint being in my food. Hence there not being any of that too! So, if you were keeping count, there are three reason why this Tzatziki Cucumber Dill Vegetable Dip makes the perfect appetizer. ONE-versatility TWO- no fresh garlic THREE- no mint. Hahaha…..In my opinion anyway!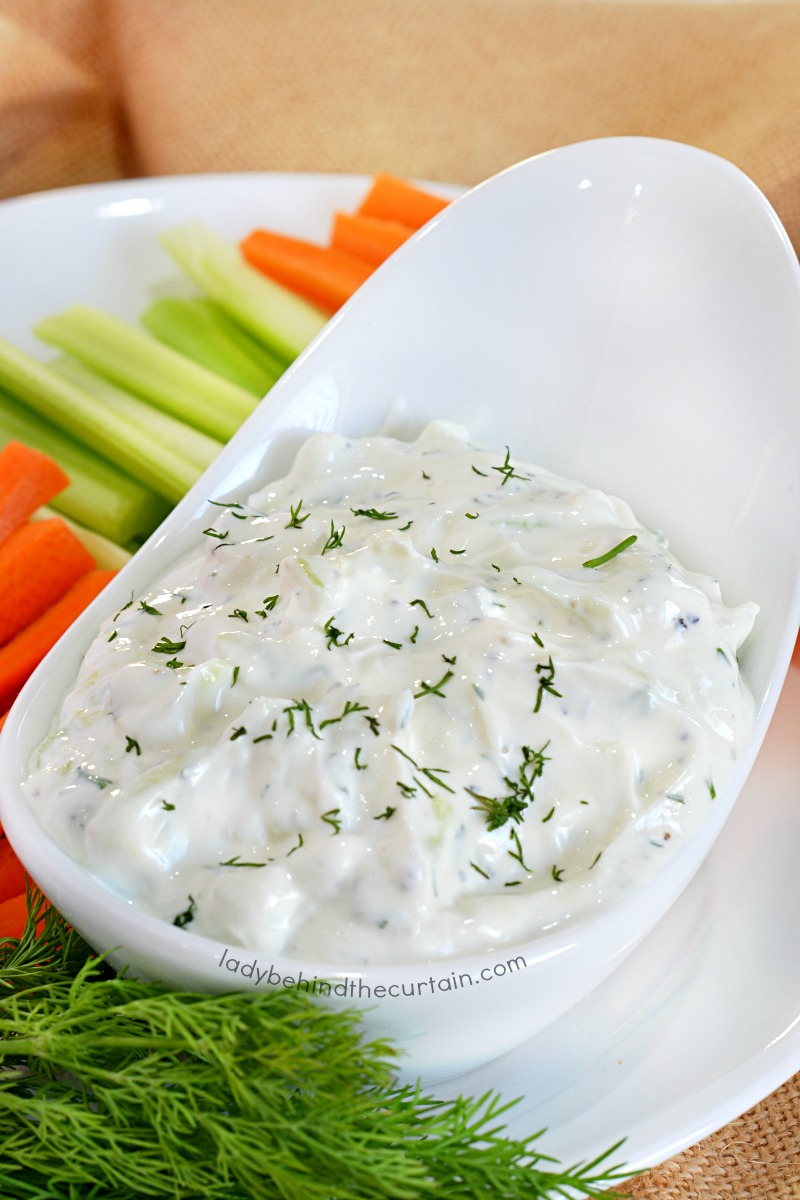 So whether your planning a baby shower, luncheon, holiday party or a game day party make sure to add this delicious easy to make homemade dip to your menu. Bump it up a notch and make your own pita bread! Click here for the printable recipe—->>>>EASY HOMEMADE PITA BREAD.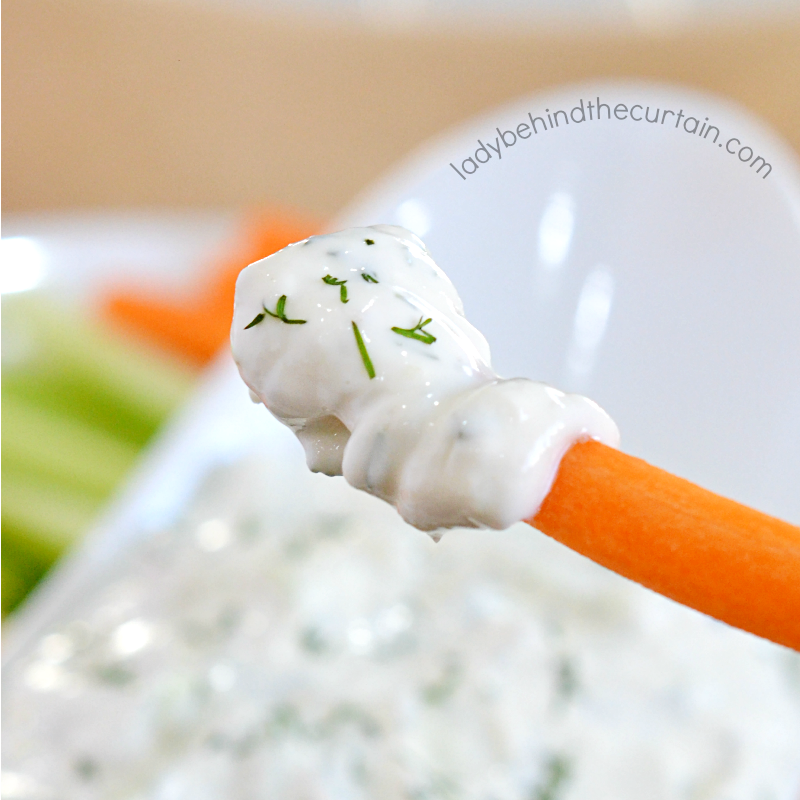 MORE PARTY DIP RECIPES
NEVER MISS A POST!
Sign up for my newsletter and receive my recipes in your inbox. Easy to see anytime and saved for safe keeping. Click Here and sign up today! —->>>>CURTAIN CALL NEWSLETTER
More party dip recipes you might like. AVOCADO VEGETABLE DIP and SOUTHWEST VEGETABLE DIP.