These Neapolitan Parfaits have all the classic neapolitan flavors you love but with yogurt.  I made these for my church's Easter brunch.  I have been organizing and making the food for the brunch since 2007.  Every year I try to bring something new to the table.  This year I decided to make these Neapolitan Parfaits.  I am so glad I did.  These also make a great mid afternoon or after school snack.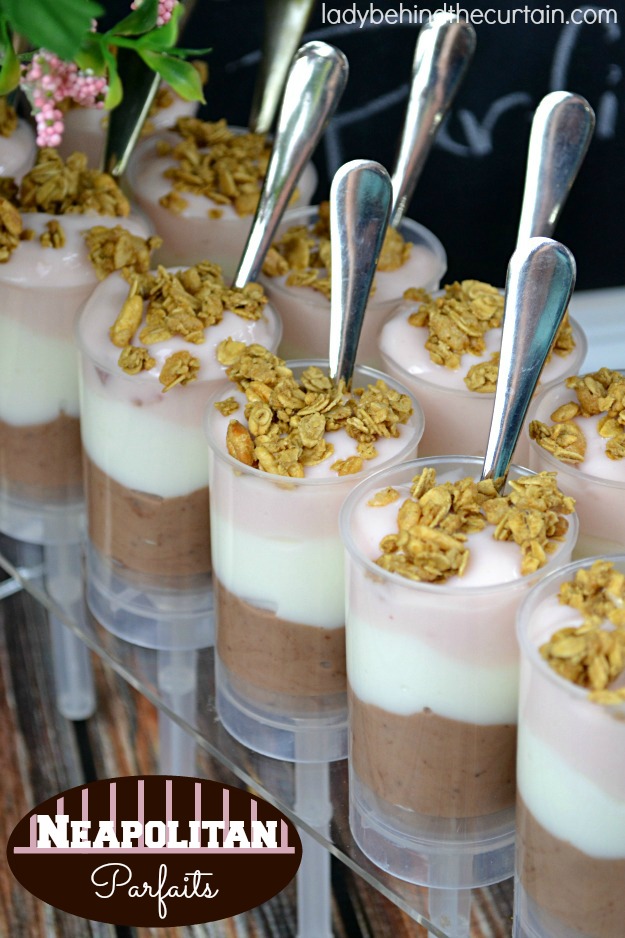 These parfaits are so much fun to look at and even better to eat.  The first issue I had to address was chocolate yogurt.  It may be out there but I've never seen it.  The solution?  I added chocolate syrup and unsweetened cocoa to plain yogurt and got a rich creamy chocolate yogurt.  I had no problem finding strawberry and vanilla flavored yogurts.  The good news?  Now you can have your favorite ice cream flavors for breakfast!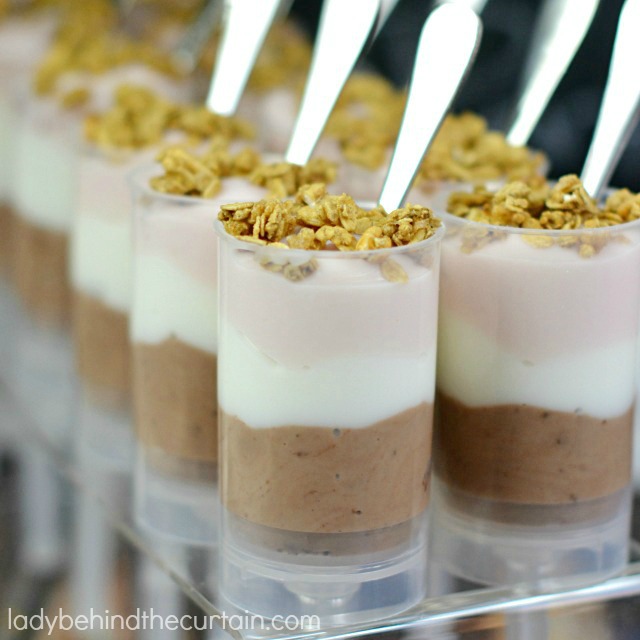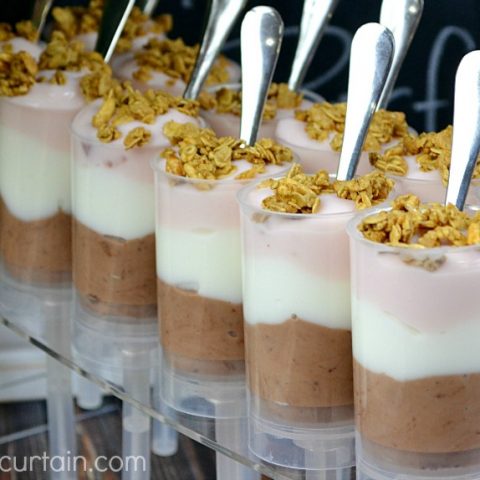 Neapolitan Parfaits
Ingredients
1 (32 ounce) plain yogurt
1 tablespoon unsweetened cocoa
1/4 cup plus 1 tablespoon chocolate syrup
1 (32 ounce) vanilla yogurt
1 (32 ounce) strawberry yogurt
1 1/2 cups granola
Instructions
To Make the Chocolate Yogurt:
In a medium bowl mix together the plain yogurt, cocoa and chocolate syrup until completely combined.
Add a layer of each yogurt flavor to a 4 ounce container in this order: chocolate, vanilla and strawberry.
Top with 1 tablespoon granola.
Store in the refrigerator until ready to serve.
MORE PARFAIT RECIPES

1. CRANBERRY ORANGE YOGURT PARFAITS  2. BLUEBERRY GREEK YOGURT CHEESECAKE PARFAITS  3. CARAMEL APPLE YOGURT PARFAITS