Orange Cream Chocolate Eclairs
Orange Cream Chocolate Eclairs: These beautiful oblong pastries are filled with an orange cream and topped with a drizzle of dark chocolate.  One of my favorite flavor combos. Let me show you how easy it is to make your own (pate a choux) French pastry. The perfect addition to any luncheon or brunch.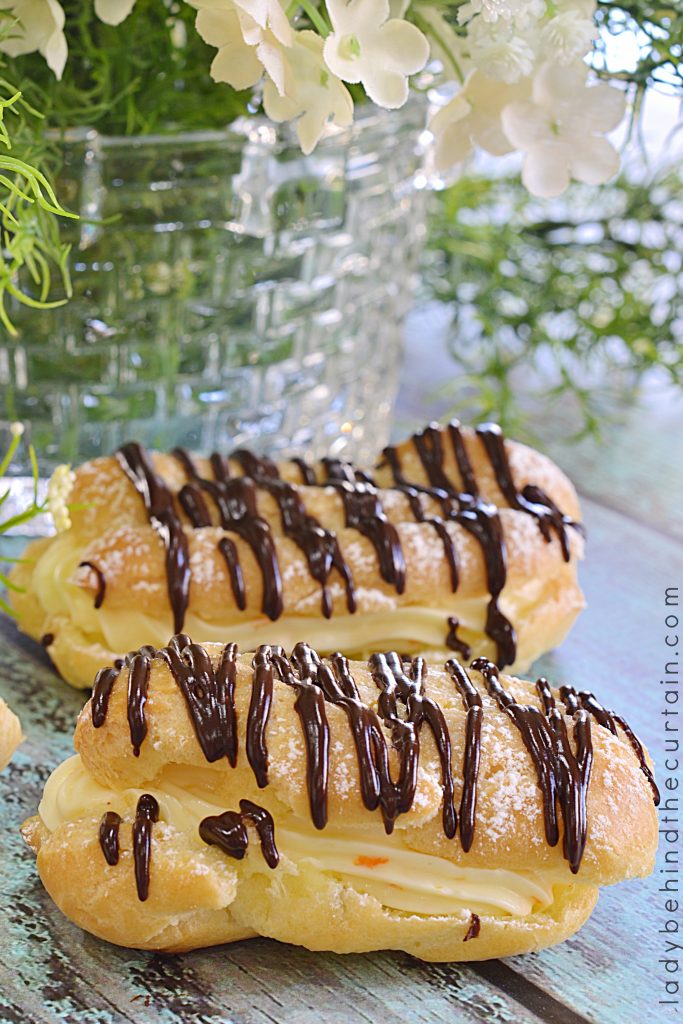 Choux Pastry
Choux has a reputation of being difficult, but in reality the pastry is no more difficult then making cupcakes. This amazing French pastry is surprisingly simple.
THE MANY USES FOR CHOUX PASTRY

Pipe logs (as in this recipe), fill with pastry cream for eclairs
Pipe dollops and sandwich with whipped cream for cream puffs or profiteroles
Add cheese and herbs to the dough to make Gougeres
Deep fry the dough for churros, French cruller donuts and choux beignets
Endless options when one dough (Choux Pastry) is mastered!
How to Make Choux Dough
Most batters call for adding a cold liquid, but Choux start with a cooking step: the liquid is brought to a boil with butter and flour mixed in, then the doughy paste is cooked on the stovetop. Once the mixture has slightly cooled the eggs are beaten in. This makes choux a twice cooked dough. (Scroll down for the printable recipe)

Preheat oven to 425°.
Place water and butter in a sauce pan and heat until the butter is melted and boiling.
When boiling add the flour all at once, stir rapidly until mix ceases to stick to side of pan; transfer to a mixing bowl; mix until cooled.; add unbeaten eggs one at a time beating well after each egg until the mix is smooth.
Use plain size 6 round pipping tip, fill a pipping bag and pipe into a 3½ to 4-inch oblong shape.
Bake for 25 minutes or until golden brown.
Cool completely.
Slice in half lengthwise, fill with orange cream filling, add a drizzle of the ganache.
Store in the refrigerator until ready to serve.
HOW TO FREEZE ECLAIRS WITH OR WITHOUT FILLING
Place filled or unfilled eclairs on a baking sheet lined with parchment paper
Place in the freezer until frozen (about 1 hour)
Place frozen eclairs in freezer safe containers up to 3 months
NOTE: If using a bag, make sure to squeeze all the air out
ALMOND PASTRY CREAM FILLING—ALTERNATIVE ECLAIR FILLING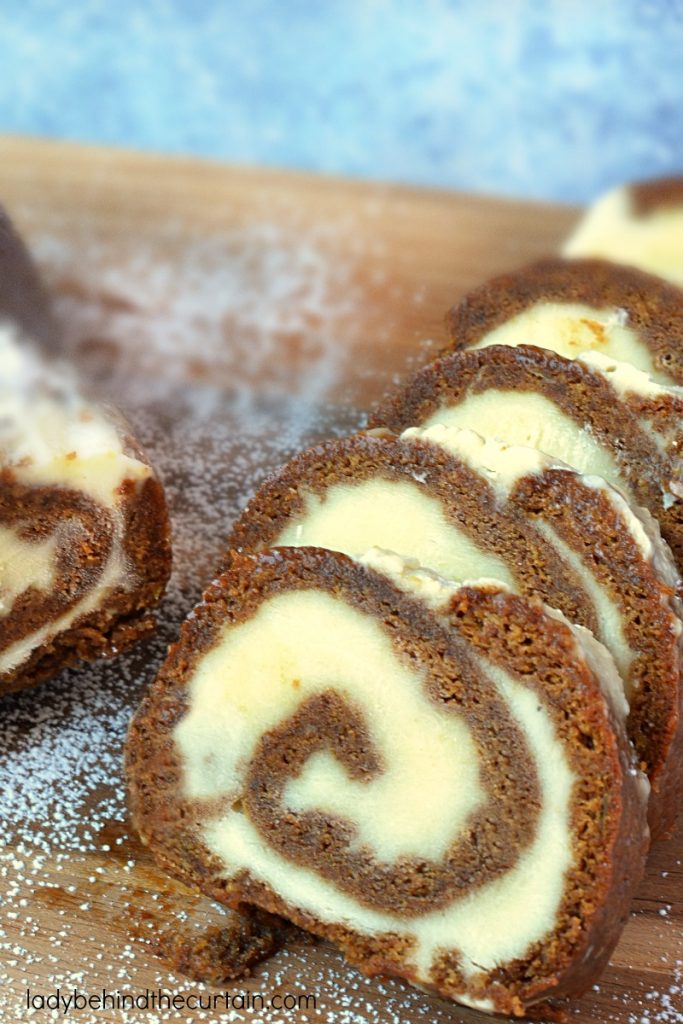 INGREDIENTS —BONUS RECIPE—

½ cup granulated sugar
4 teaspoons cornstarch
¼ teaspoon salt
2 cups half and half
4 egg yolks
½ teaspoon almond extract

DIRECTIONS

In a medium saucepan stir together sugar, cornstarch and salt
Gradually stir in half and half.
Cook and stir on medium heat until thickened and bubbly.
Cook and stir an additional 1 minute.
Gradually stir in half of the hot mixture into the egg yolks.
Return egg yolk mixture to the saucepan.
Bring to a boil; reduce heat and cook for 2 minutes constantly stirring.
Remove from heat; strain pastry cream into a bowl and stir in almond extract..
Cover with plastic wrap, chill about 4 hours or until cold DO NOT STIR.
MORE CREAMY OR CREAM FILLED DESSERT RECIPES
NEVER MISS A POST