Peanut Butter Oatmeal Breakfast Cookies
Packed with nutrition these peanut butter oatmeal breakfast cookies are ready to give a quick pick me up. Perfect for a mid morning snack. These cookies are a generous size at 245 calories each and with ingredients like whole oats, wheat flour, wheat germ, raisins and peanut butter. They are designed to keep you full and satisfied. Take one to work to get you over that mid morning hump or pack some up for a long road trip or hike.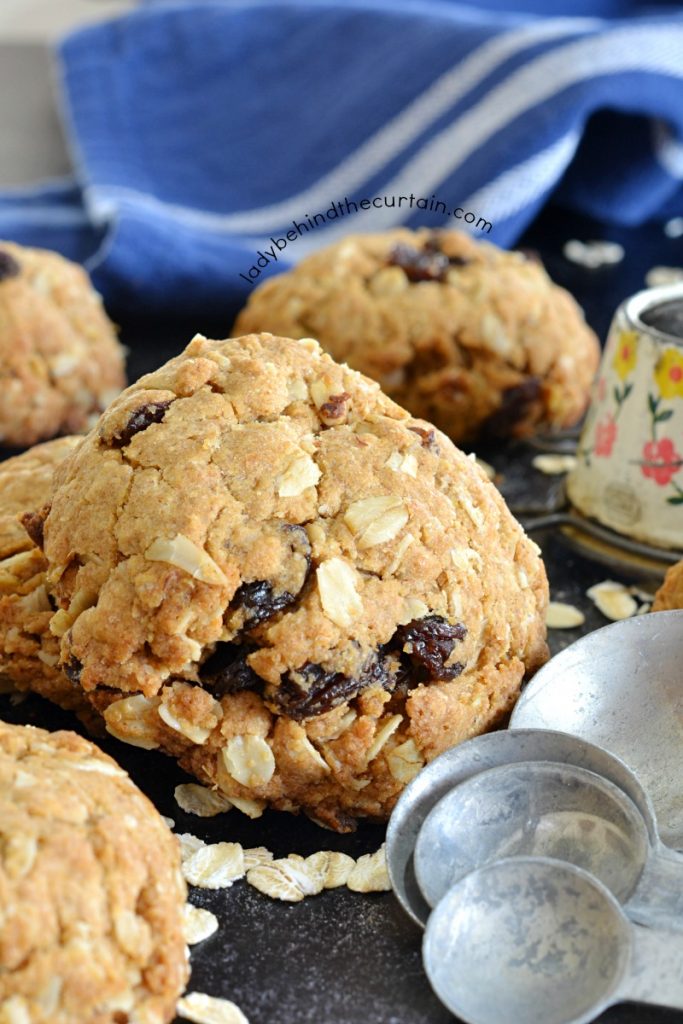 FREEZES BEAUTIFULLY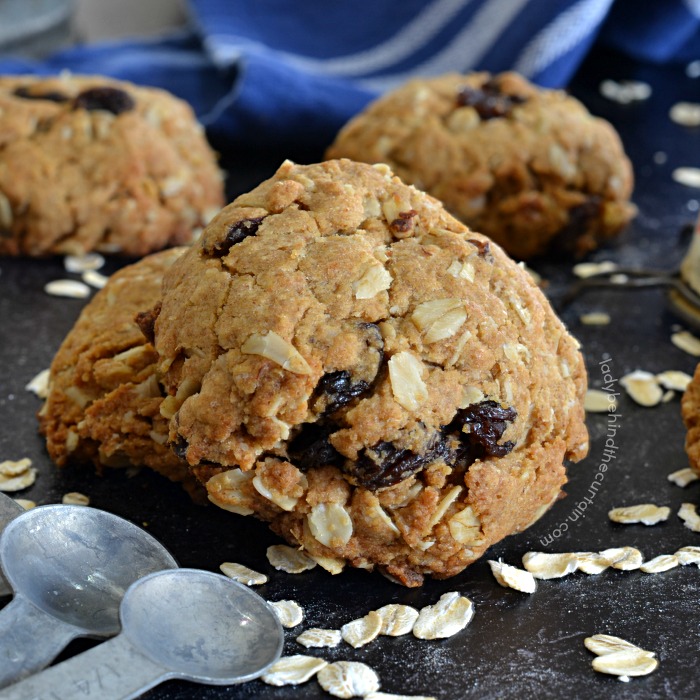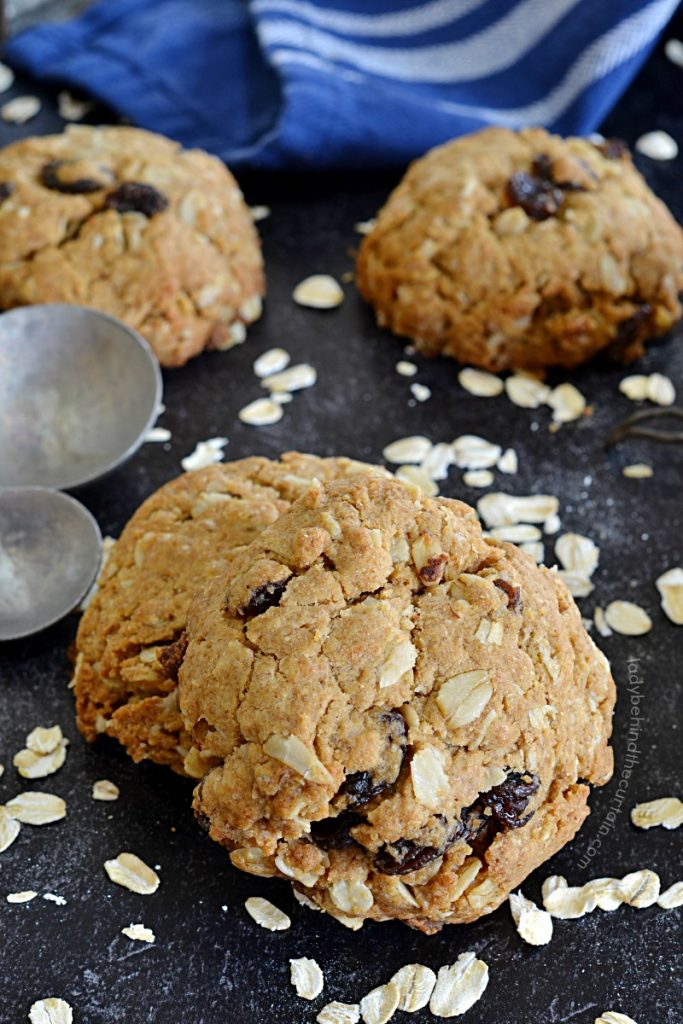 10 MORE ROAD TRIP SNACK RECIPES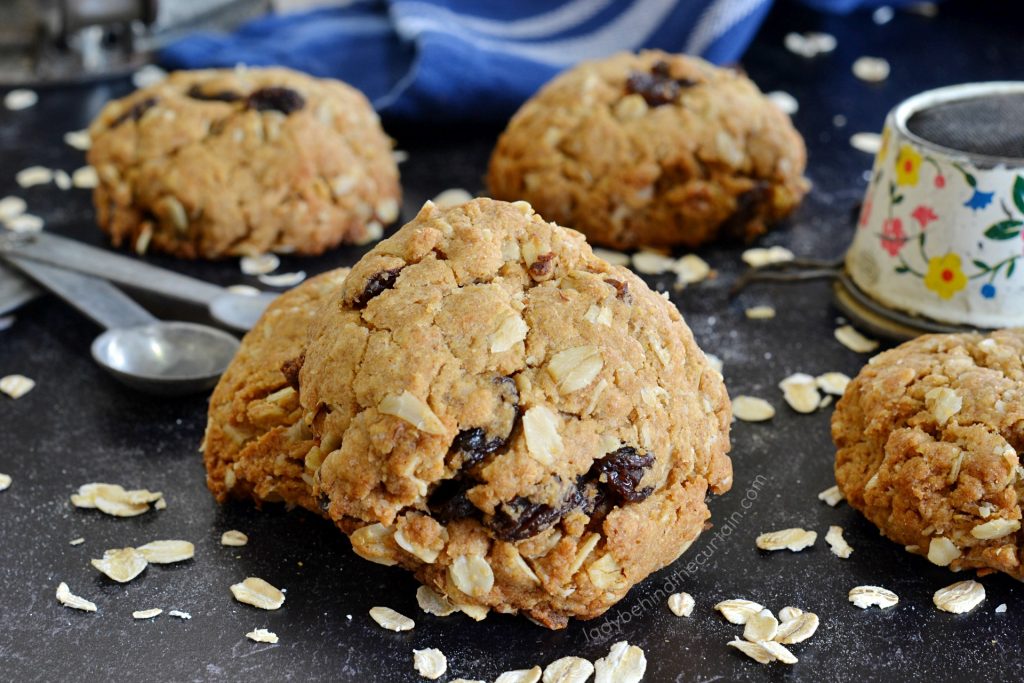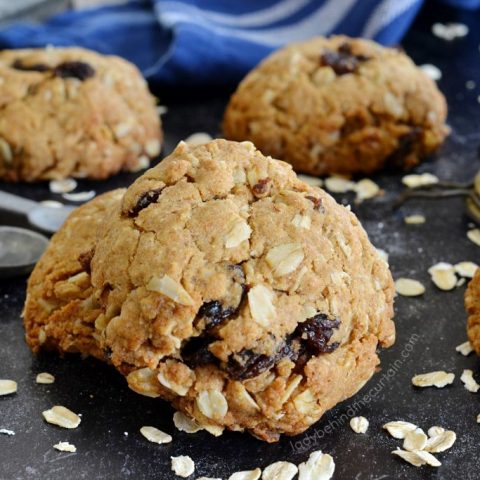 Peanut Butter Oatmeal Breakfast Cookies
Yield:
Makes 21 Cookies (245 calories per cookie with brown sugar substitute)
The perfect road trip option!
Ingredients
½ cup unsalted butter, softened
1 cup creamy peanut butter
1 1/3 cups light brown sugar or brown sugar substitute (Swerve), packed
1 tablespoon vanilla extract
2 large eggs
1/3 cup water
1 cup all-purpose flour
1 cup whole wheat flour
2 cups old fashioned oats
½ cup wheat germ
1 teaspoon salt
2 teaspoons baking soda
1 cup raisins
Instructions
Preheat oven to 350°. Line two cookie sheets with parchment paper; set aside. Beat together butter, peanut butter, brown sugar and vanilla until creamy. Beat in eggs and water. Mix together flours, oats, wheat germ, salt and baking soda. Mix into peanut butter mixture. Stir in raisins. Drop by ice cream scoopfuls 2-1/2-inches apart onto prepared sheets (only 6 per cookie sheet). Flatten slightly. Bake 15 minutes. Slide cookies on parchment paper off the cookie sheet to cool completely.
NEVER MISS A POST