Pistachio Salad Mousse Pie
You may call it a Watergate Salad, but I grew up calling it a Pistachio Salad. Whatever you call it they are the same recipe. This Pistachio Salad Mousse Pie recipe takes your favorite potluck salad and transforms it into a wonderfully delicious pie. I mean putting the pistachio salad into the salad category is kind of a stretch. It's practically a dessert on its own! One bite of this Pistachio Salad Mousse Pie and you'll know that this dessert has earned it's place on your dessert table.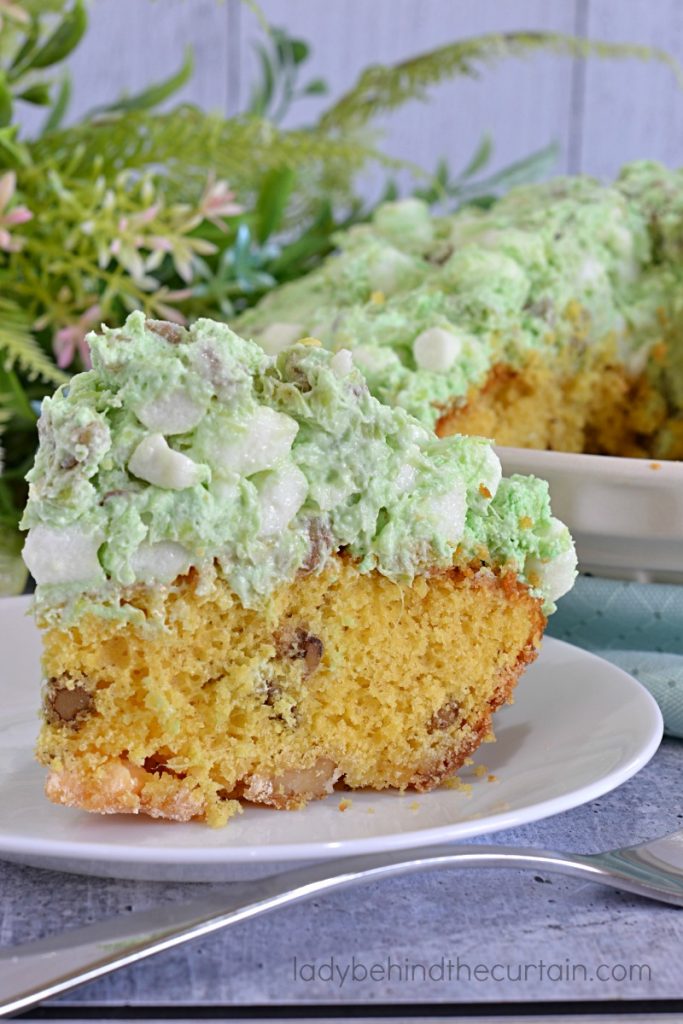 You know I had to make this a semi homemade pie. The bottom layer starts with a yellow cake mix, white chocolate chips and walnuts. The top has everything you love about a Pistachio Salad (Watergate Salad)…..marshmallows, pineapple, walnuts, whipped cream and pistachio jello.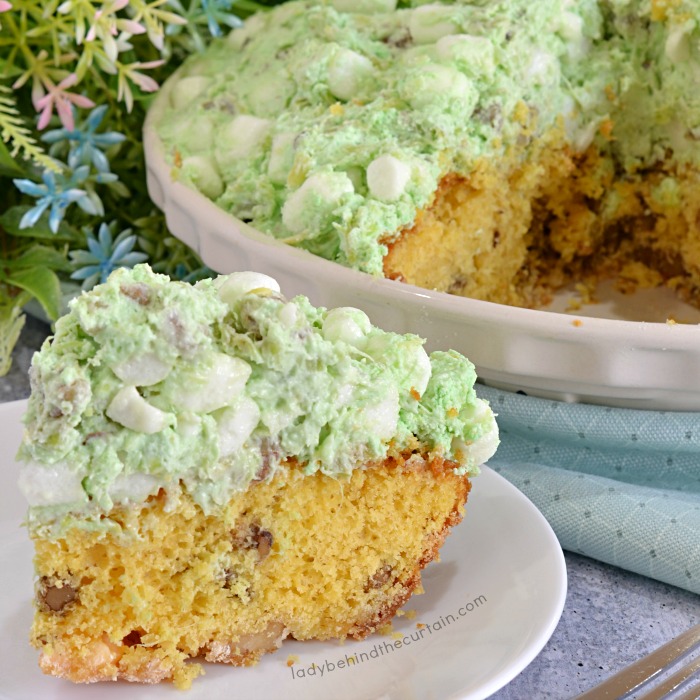 I collect church recipe books. You know the ones I'm talking about….All the ladies from the church get together, add their favorite recipes, put it together in a small book and sell it to members of the church. A lot of times they would be purchased as gifts and given to family members that didn't attend the church. Anyway my point is…I probably have over 50 cookbooks from all over the United States and every single one of them has either the Watergate Salad or Pistachio salad recipe. A recipe for sure that can withstand time.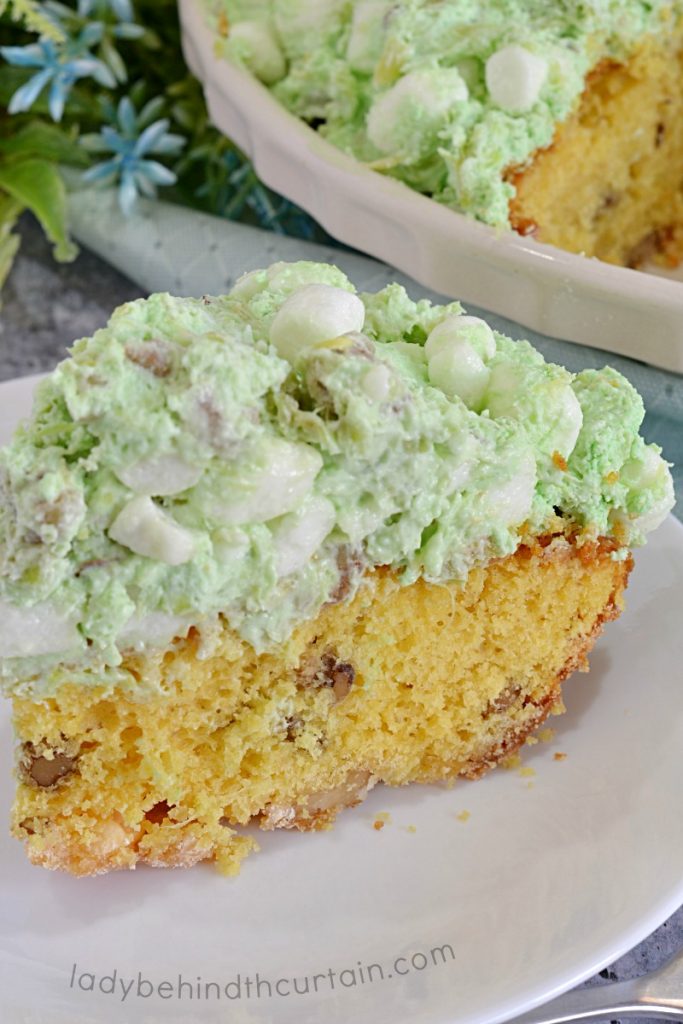 WHAT IS YOUR FAVORITE POTLUCK SALAD?
Here are a few of my favorite potluck salad recipes. Growing up in the 60's and 70's we were always attending a church potluck. It wasn't a good potluck without MACARONI SALAD, PISTACHIO SALAD and my Grandma's MEXICAN BEAN SALAD.
MORE PIE RECIPES
ROCKY ROAD PIE 2. STRAWBERRY GLAZE PIE 3. EASY RAZZLEBERRY PIE
NEVER MISS A POST
Sign up for my newsletter and receive my recipes and Etsy store updates in your inbox. Easy to see anytime and saved for safe keeping. Click here and sign up today—->>>>CURTAIN CALL NEWSLETTER
More salad recipes using cool whip. CHERRY DUMP SALAD and MANDARIN ORANGE JELLO SALAD.