Semi Homemade Strawberry Shortcake Kebabs
Semi Homemade Strawberry Shortcake Kebabs: Surprisingly easy but equally delicious. These Strawberry Shortcake Kebabs can be served as an appetizer or dessert! A semi homemade dessert that will knock your guests socks off! No one will ever guess that this amazing dessert started with a can of biscuits! Pack them up for a delicious picnic dessert!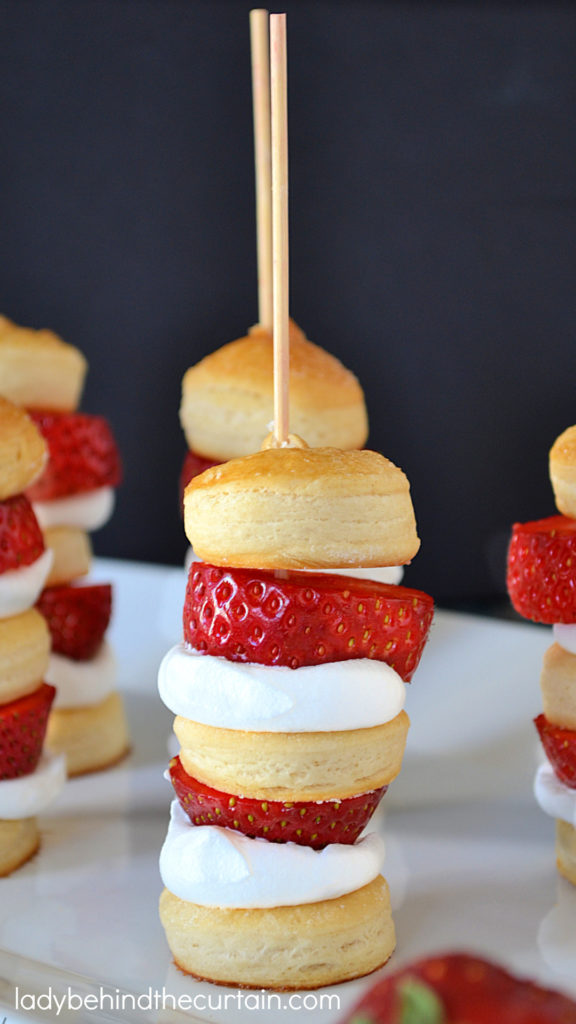 How to Make Semi Homemade Strawberry Shortcake Kebabs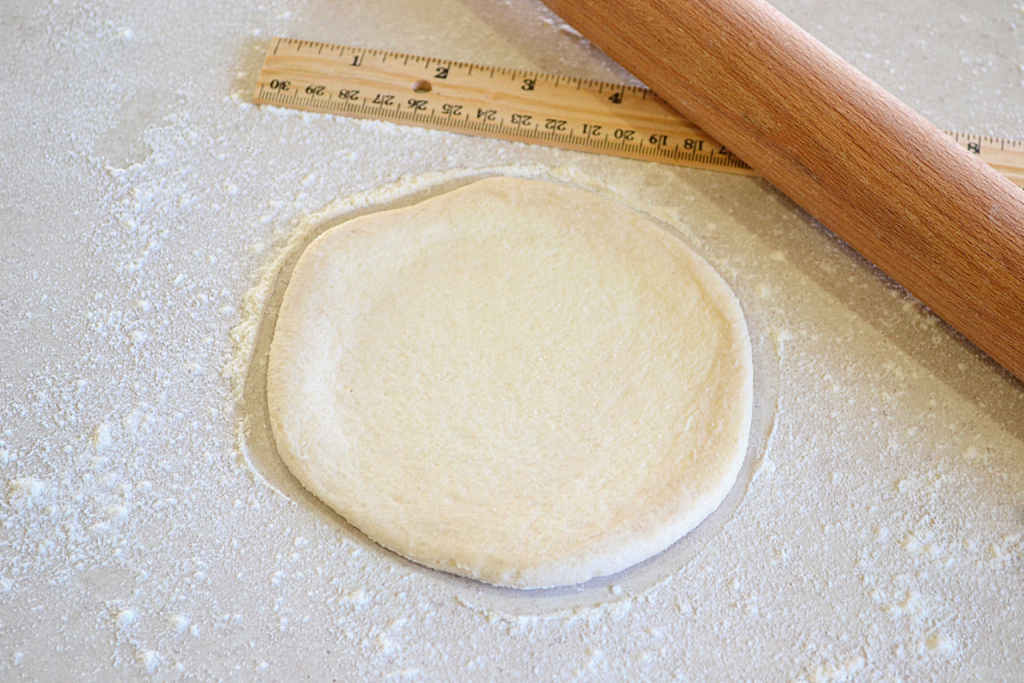 SCROLL DOWN FOR THE FULL PRINTABLE RECIPE
Preheat oven to 350°.
On a lightly floured surface, roll a biscuit into a 5-inch circle.
Cut 7 (1½ inch) circles and place on a cookie sheet sprayed with non stick cooking spray.
Bring leftover dough together, roll to the same thickness as the previous rounds. Cut leftover dough to make for a total of rounds to 60.
Whisk together the egg white and water. Brush on each biscuit and sprinkle with sugar.
Bake 12 to 14 minutes or until golden brown.
While the biscuits are baking prepare the strawberries.
Cut two ½ inch slices from each strawberry and use the leftovers for a salad.
Keep the two slices stacked on themselves so you can use the same strawberry for one skewer. This way they fit together better.
Once the biscuits are baked, transfer to a cooling rack and let them cool completely before constructing the skewers.
Then start layering; biscuit, strawberry, cool whip, do this twice ending with a third biscuit on top.
More Strawberry Shortcake Kebab Options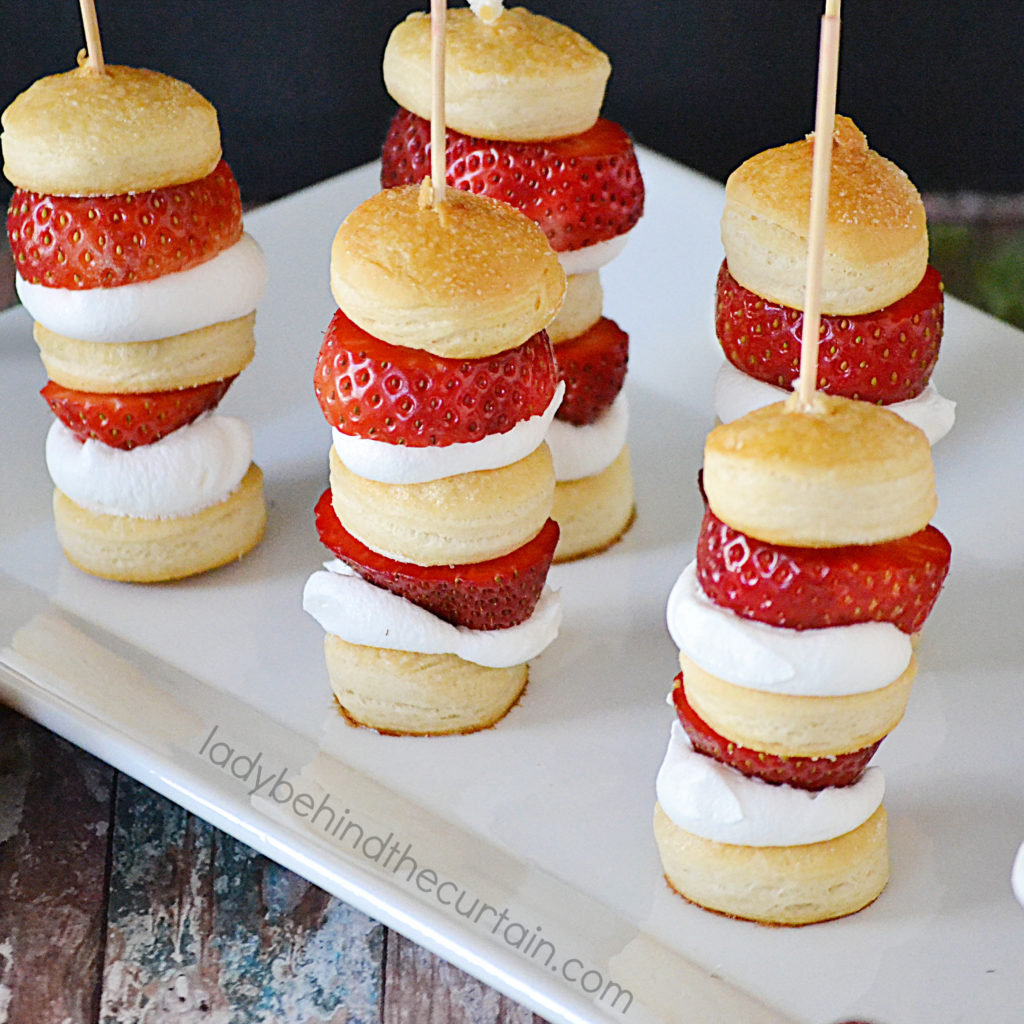 SHORTCAKE (like Sara Lee)—Cut into squares the same size as your strawberries.
STORE BOUGHT READY MADE SUGAR COOKE DOUGH—Slice dough into ¼inch slices, use a 1½ inch round cutter and bake.
STRAWBERRY CAKE MIX COOKIE←RECIPE LINK—Adjust to 1 tablespoon of dough.
WHITE CHOCOLATE DRIZZLE—Once the kebabs are put together, add a drizzle of white chocolate over the entire kebab.
MARSHMALLOWS—Instead of the shortcake or biscuits and whip cream, add large marshmallows (best if a dark chocolate drizzle is added).
DARK CHOCOLATE DRIZZLE—Once the kebabs are put together, add a drizzle of white chocolate over the entire kebab OR dip some of the strawberries in the chocolate.
GRILLED—This will have to be done without the whip cream. Soak bamboo skewers for a few minutes before adding the strawberries and biscuit rounds (using shortcake squares might work best for this technique, grill a few minutes or until grill marks appear.
BROWNIE BITES—Instead of the shortcake squares, use brownie squares. Everyone love strawberries and chocolate!
NILLA WAFERS—Instead of the biscuits use store bought cookies like nilla wafers.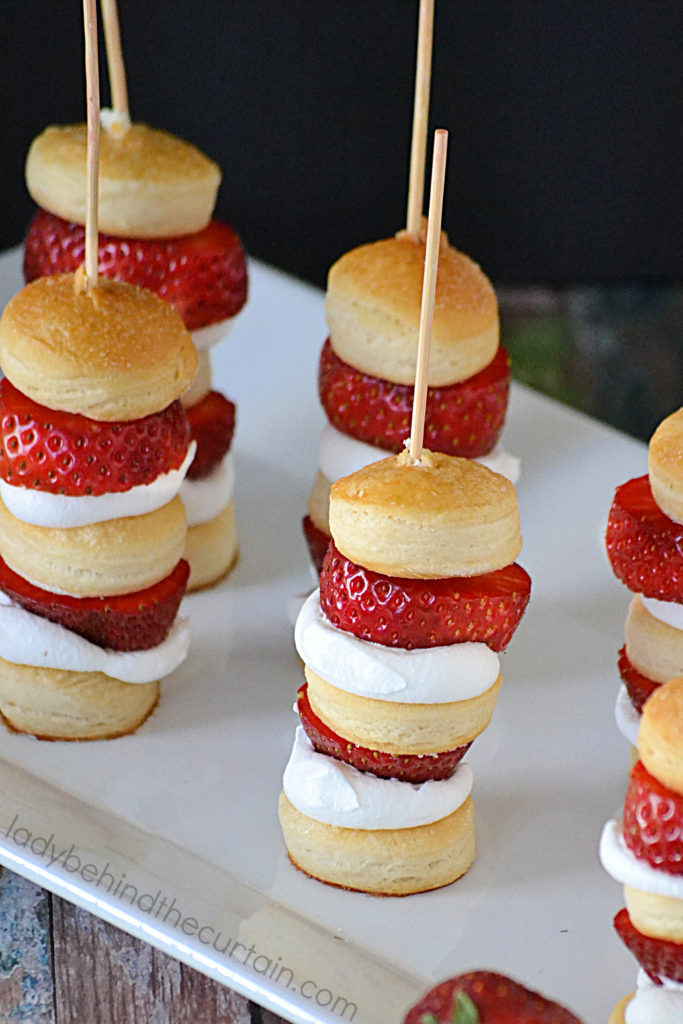 FUN KID'S BREAKFAST IDEA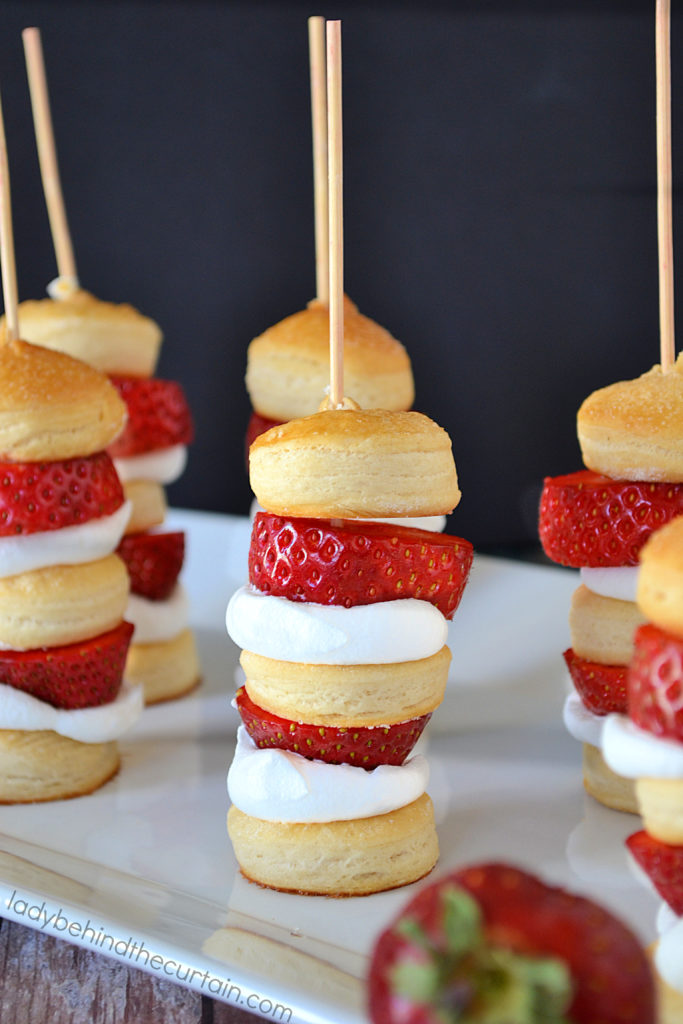 MORE STRAWBERRY SHORTCAKE DESSERTS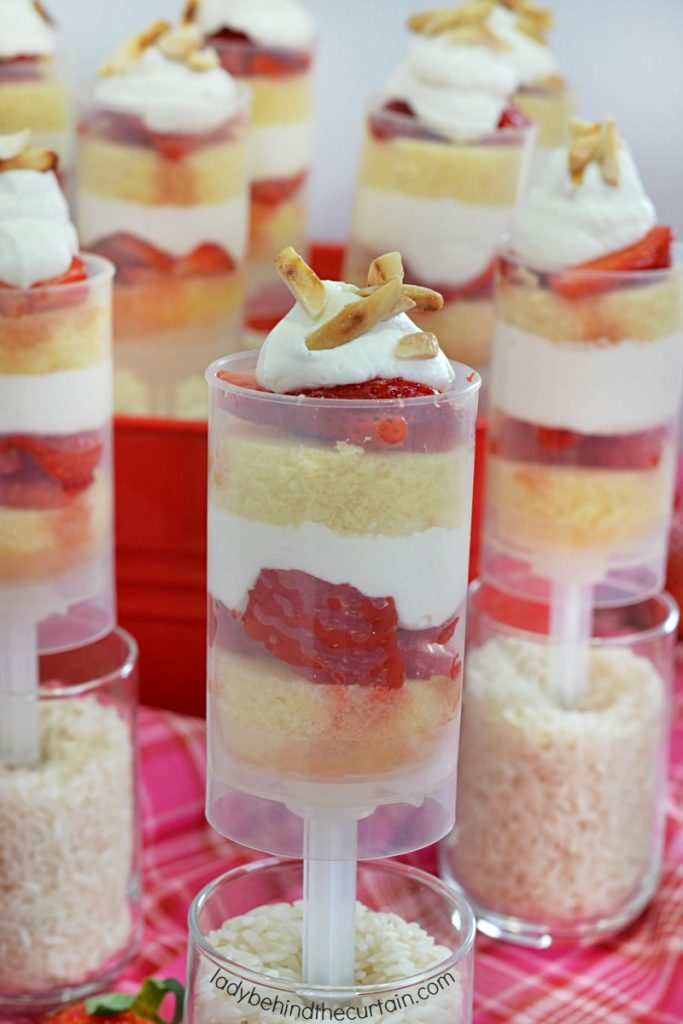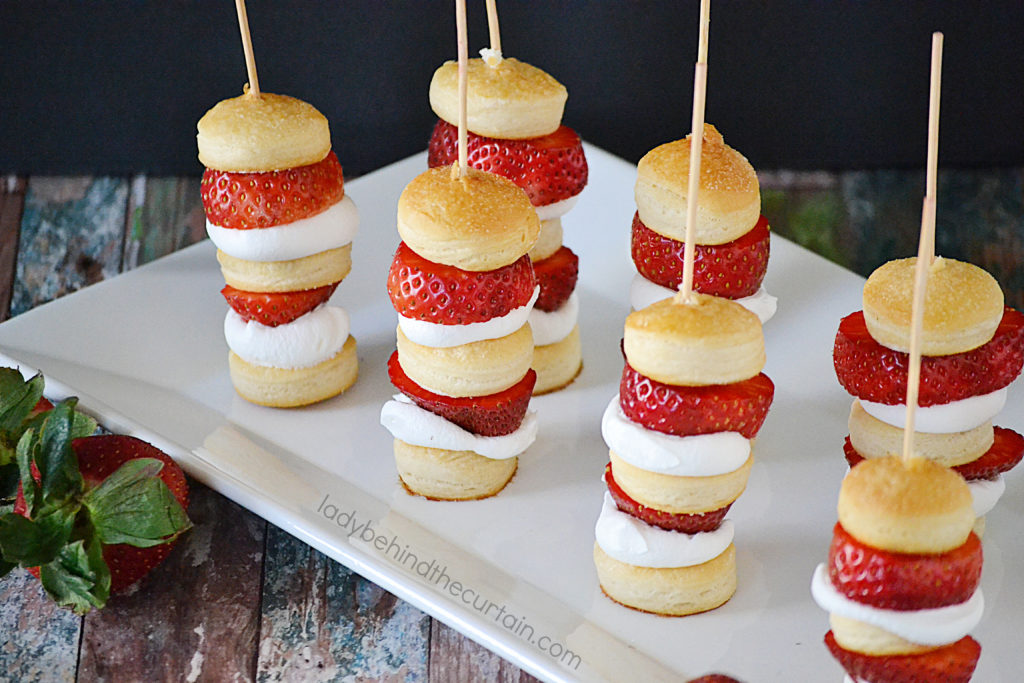 NEVER MISS A POST