Strawberry Shortcake Appetizer Kabobs
Strawberry Shortcake Appetizer Kabobs
| Surprisingly easy but equally delicious.  These Strawberry Shortcake Kabobs can be served as an appetizer or dessert!   A semi homemade dessert that will knock your guests socks off!  No one will ever guess that this amazing dessert started with a can of biscuits!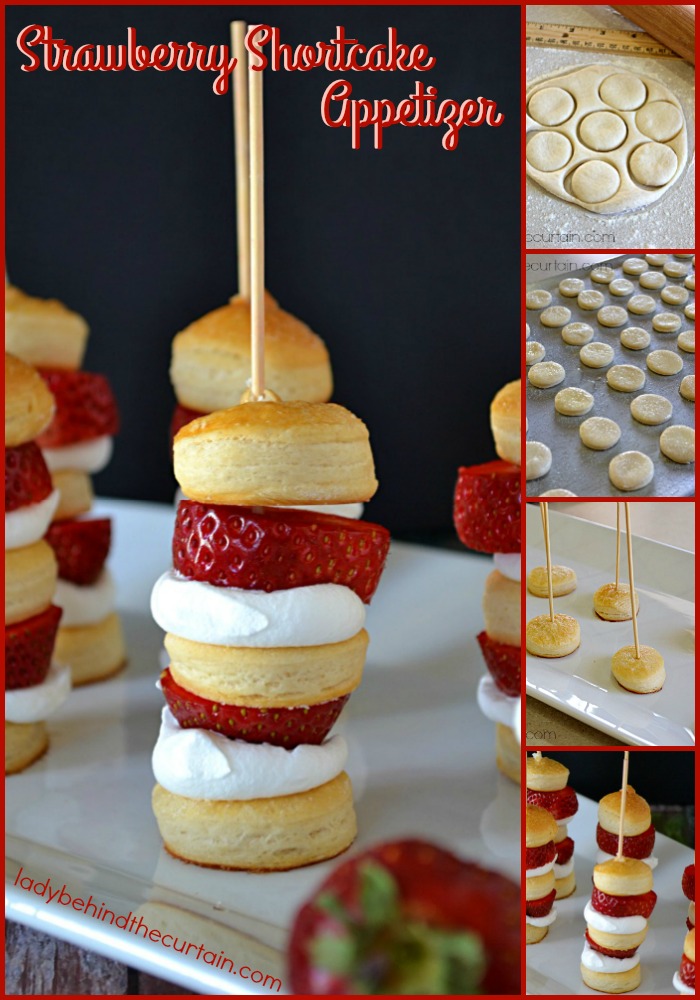 Planning a party and only serving appetizers?  Most guests will expect the appetizers to be savory.  Surprise them with this fun and delicious twist on a dessert favorite.  Another great recipe would also be the Strawberry Shortcake Cupcakes.

Roll each biscuit into a 5-inch circle.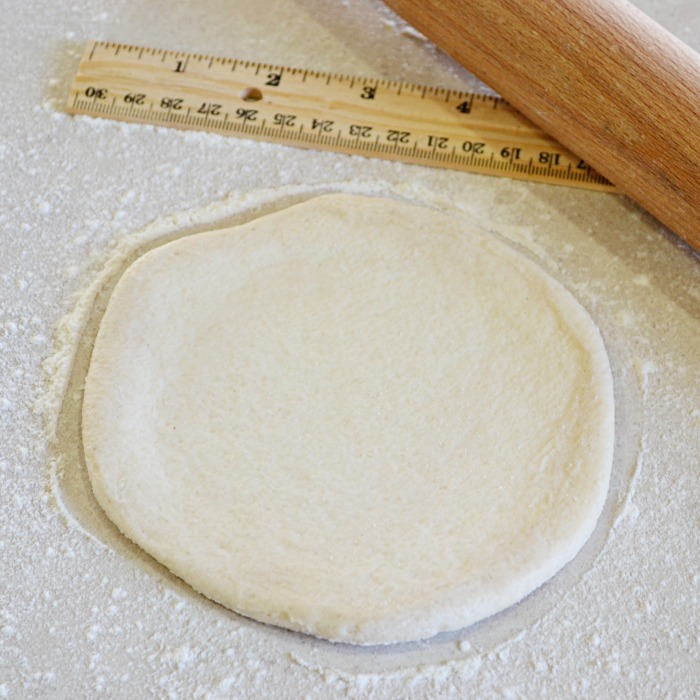 Cut into 7 (1 1/2-inch) circles.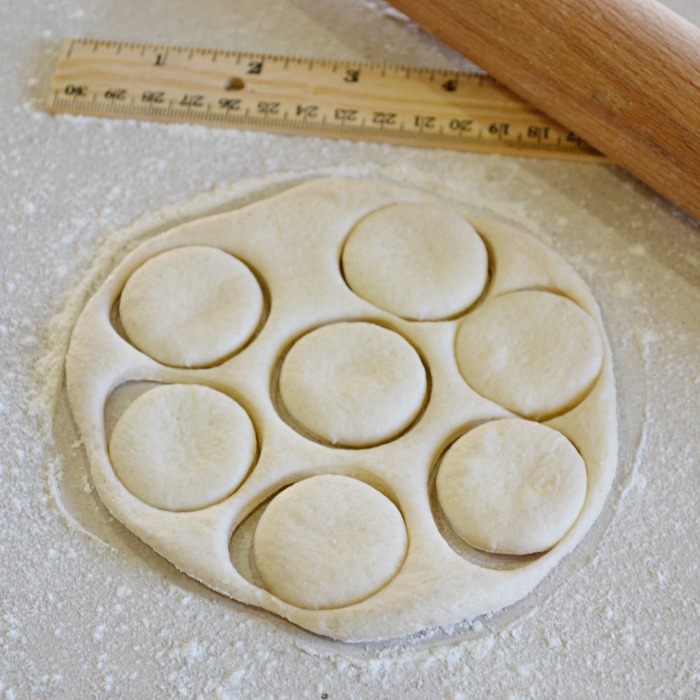 Place on a baking sheet lined, sprinkle with sugar and bake.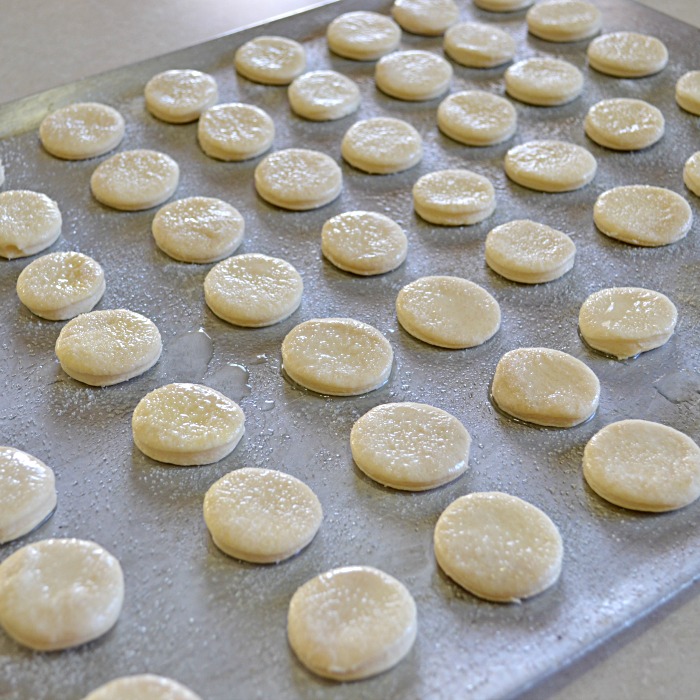 Slice strawberries.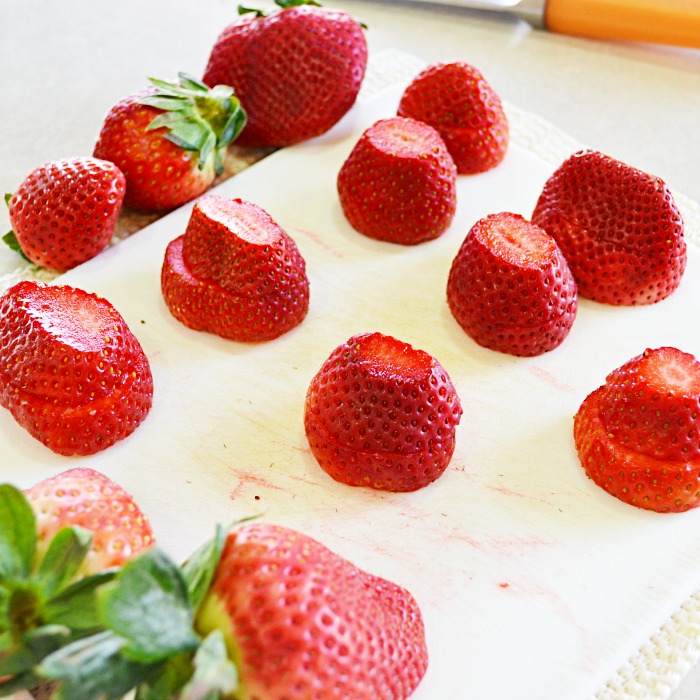 Poke the first layer with a skewer.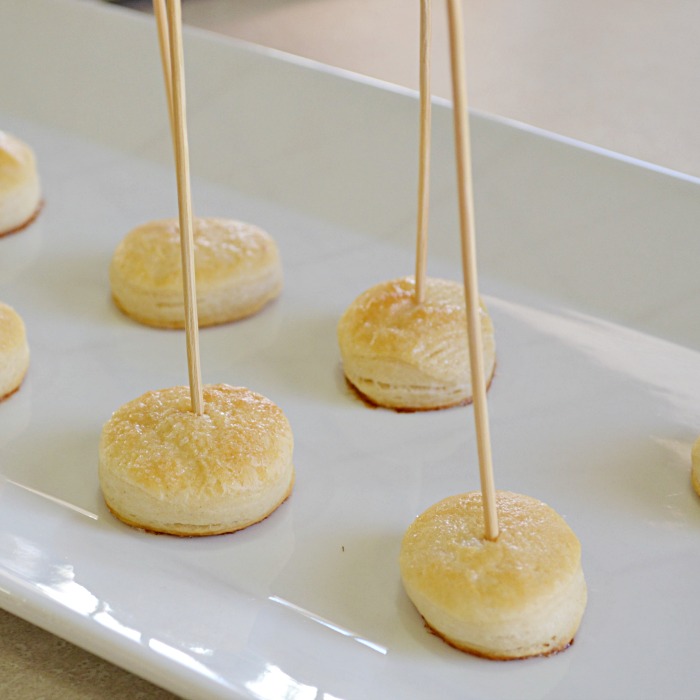 Add whip cream,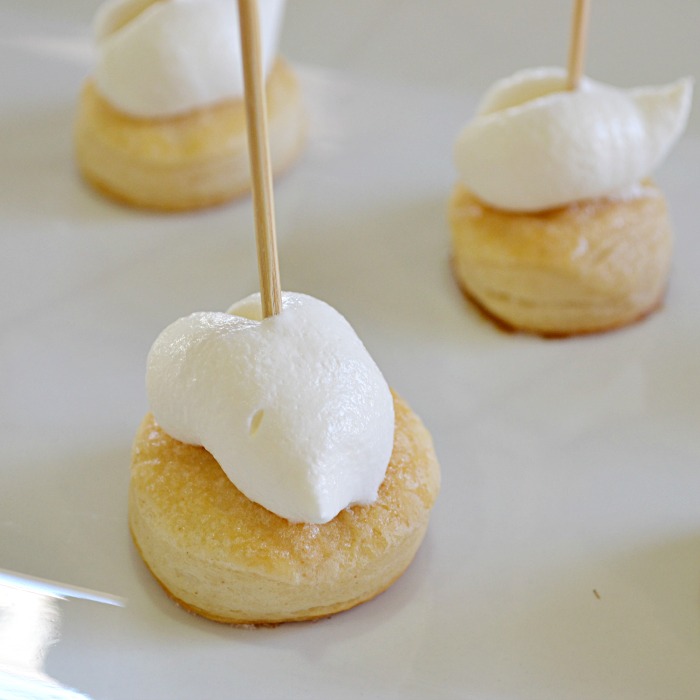 and continue layering.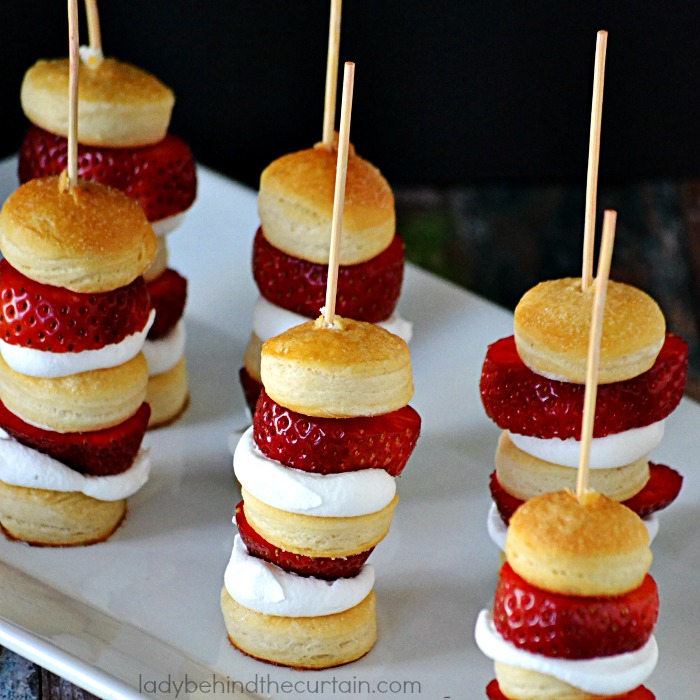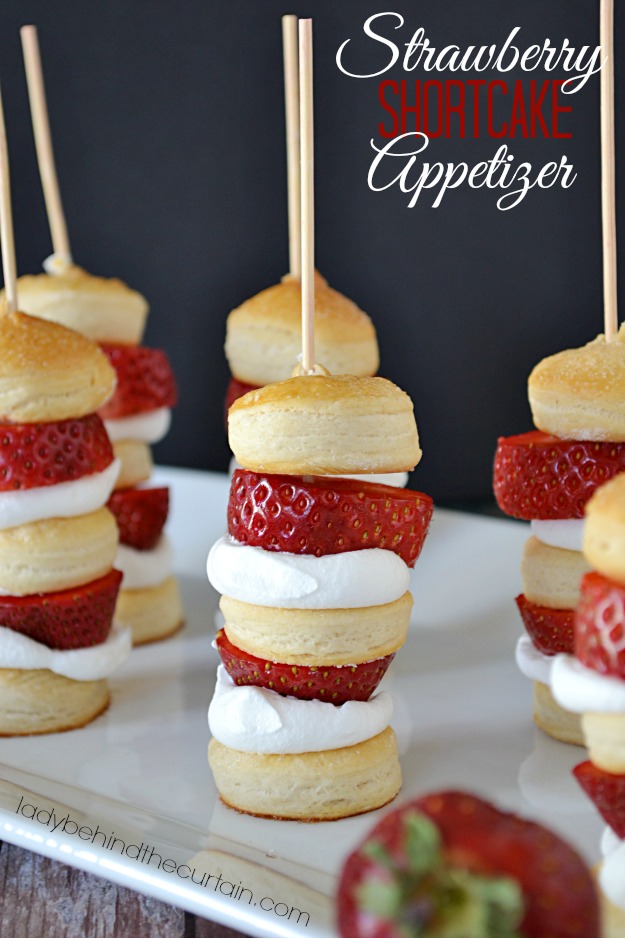 Serve this delicious appetizer at your next party and your guests will keep coming back for more!  Having a GOOD appetizer that can be made in advance is what every hostess dreams of.  The biscuits can be made the day before and the shortcakes can be put together the morning of your party.  This is a quick and easy appetizer!  With layers of sugar biscuits, whipped topping and strawberries.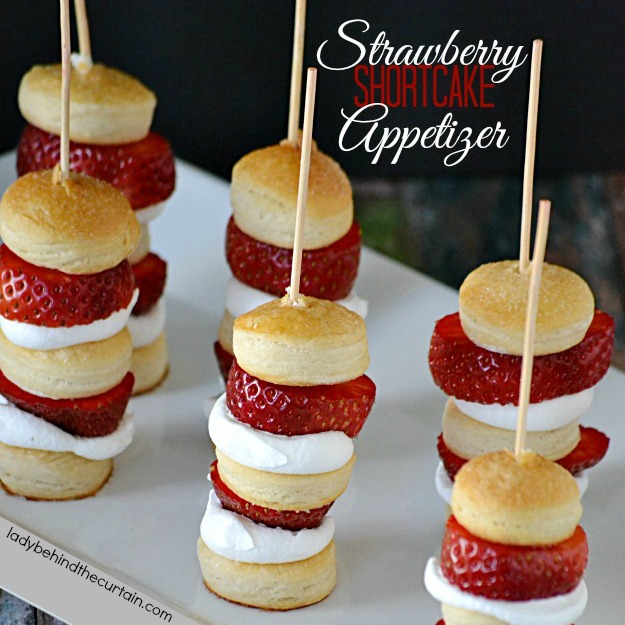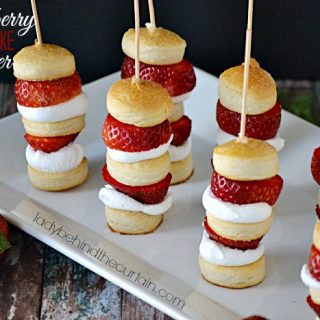 Strawberry Shortcake Appetizer
Ingredients
1 can of Pillsbury Grands biscuits
1 egg white
1 tablespoon water
sugar for sprinkling
20 large strawberries, 2 slices per strawberry (use the leftovers for a salad)
1 - tub cool whip, defrosted
20 skewers, cut to size
1-1/2 inch biscuit cutter
Instructions
Preheat oven to 350 degrees.
On a lightly floured surface, roll a biscuit into a 5-inch circle.
Cut 7 - 1-1/2 inch circles and place on a cookie sheet sprayed with non stick cooking spray.
Whisk together the egg white and water. Brush on each biscuit and sprinkle with sugar.
Bake 12 to 14 minutes or until golden brown.
While the biscuits are baking prepare the strawberries.
Cut two 1/2 inch slices from each strawberry and use the leftovers for a salad.
Keep the two slices stacked on themselves so you can use the same strawberry for one skewer. This way they fit together better.
Once the biscuits are baked, transfer to a cooling rack and let them cool completely before constructing the skewers.
Then start layering; biscuit, strawberry, cool whip, do this twice ending with a third biscuit on top.
TIP: Place the bottom biscuit round on the platter and then pierce with skewer. This will help the shortcake stand.
TIP: For an cleaner application fill a piping bag with the cool whip.
One can of biscuits made 20 appetizers. That's WITHOUT using the scraps. If you use the scraps you'll need to adjust the ingredients for extra.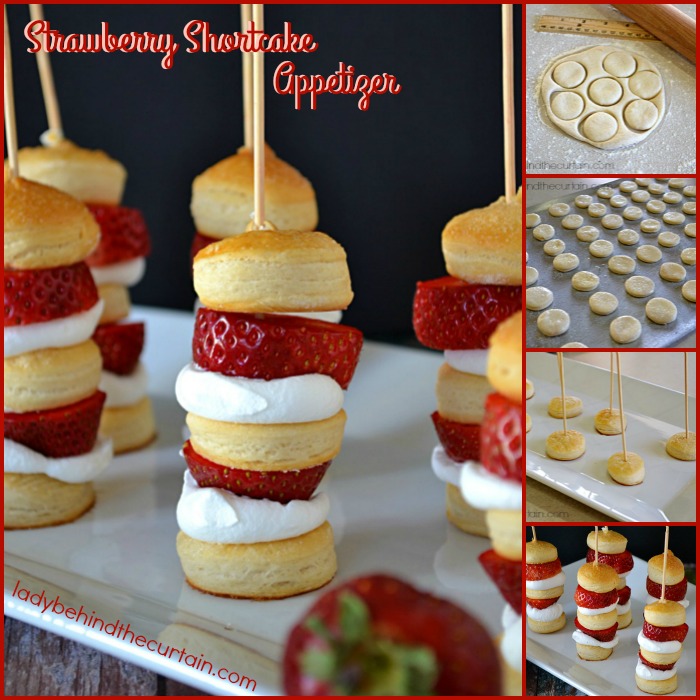 STRAWBERRY FLAVORED TREATS
1. STRAWBERRY LEMONADE CHEESECAKE SWIRL SANDWICH COOKIES  2. MINI STRAWBERRY CHEESECAKE CUPCAKES  3. WHITE CHOCOLATE STRAWBERRY MARSHMALLOW BARK
NEVER MISS A POST!
Sign up for my newsletter and receive my recipes in your inbox. Easy to see anytime and saved for safe keeping. Click Here and sign up today! —->>>>CURTAIN CALL NEWSLETTER