The Ultimate Raspberry Mousse Filled Chocolate Cupcakes
The Ultimate Raspberry Mousse Filled Chocolate Cupcakes: Create these dreamy cupcakes for the sweetheart in your life! With layers and layers of surprises this cupcake is sure to be a winner. Whether it's for that someone special or a fun Valentines Day Couples Party! I promise you…. this is a chocolate lovers dream cupcake!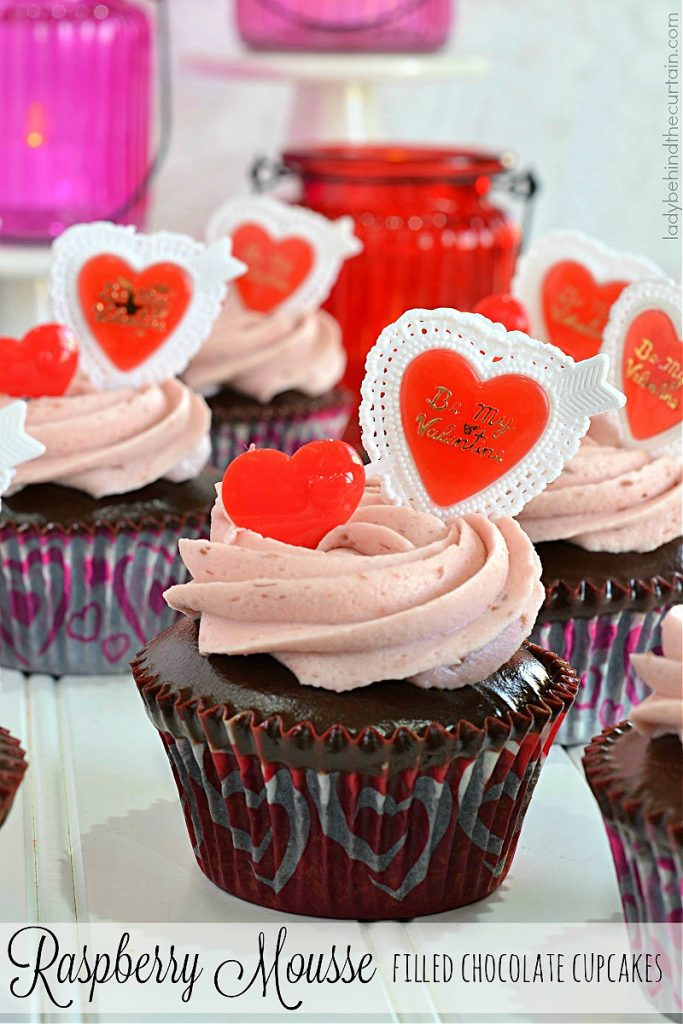 The Cute Valentine's Day Cupcake Picks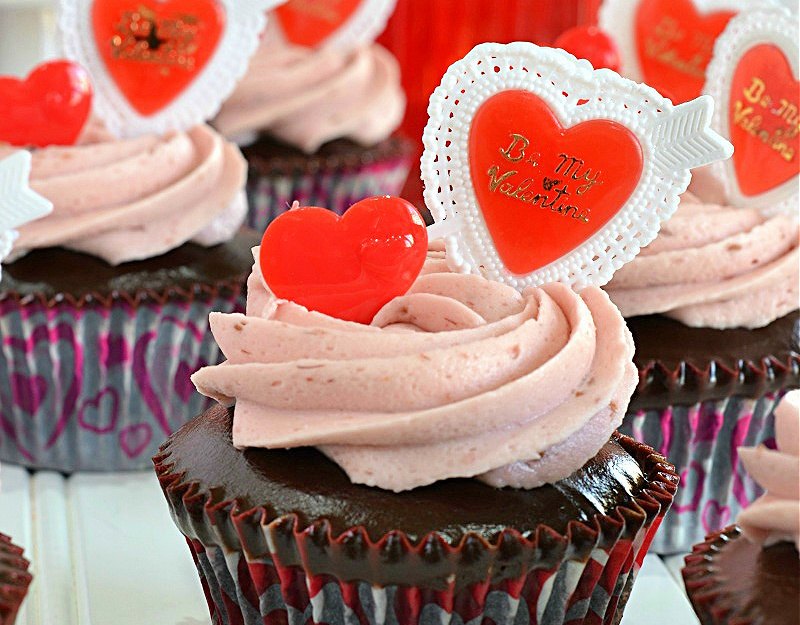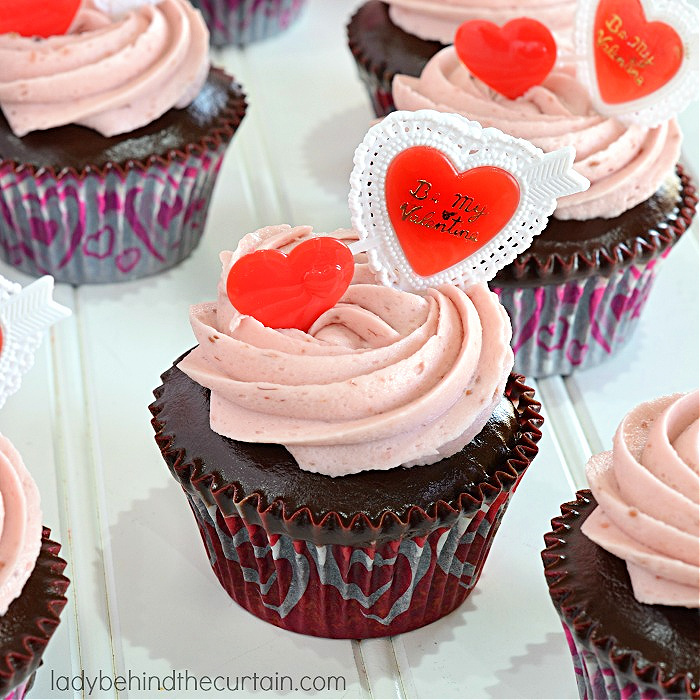 Make this cupcake recipe into a cake!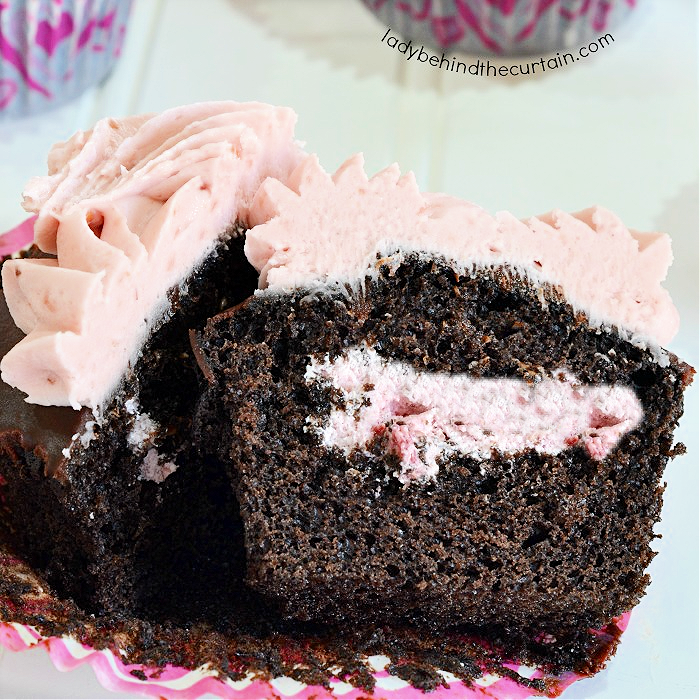 Combination of THREE recipes!
TIPS FOR MAKING A GOOD CUPCAKE BATTER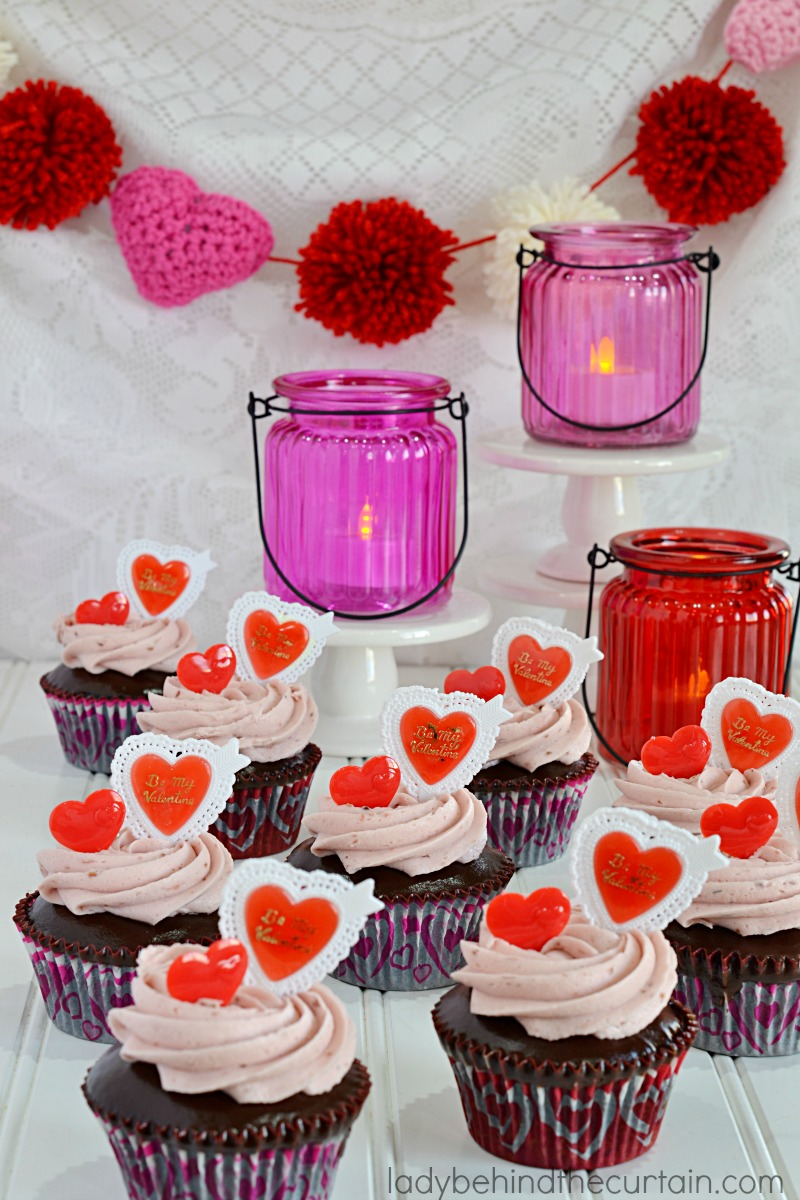 Good ingredients equals great taste. To send your guests straight to cupcake heaven use only the best ingredients. Like real butter, real vanilla and dark dutch cocoa.
Never over bake a cupcake. You can never save an over baked cupcake. You're doing it right when your cupcakes look slightly sunken, rather than peaked. Test them with a toothpick if you're unsure–if no batter clings to the pick, they're done.
Mix batter with a light hand. Baking fluffy, moist cupcakes is all about creating air bubbles in your batter that expand in the oven. If you over mix your batter, you collapse those bubbles. To avoid this mix on a low speed, stopping just as all ingredients blend.
Let all ingredients come to room temperature before baking. All ingredients incorporate into batter mush more easily if they're at similar temperatures.
Baking in advance? Freeze cupcakes. If you're baking to eat right away, we recommend storing cupcakes at room temperature. But if they're for tomorrow, freezing will retain their moisture much better than leaving them on a counter overnight.
MORE CUPCAKE RECIPES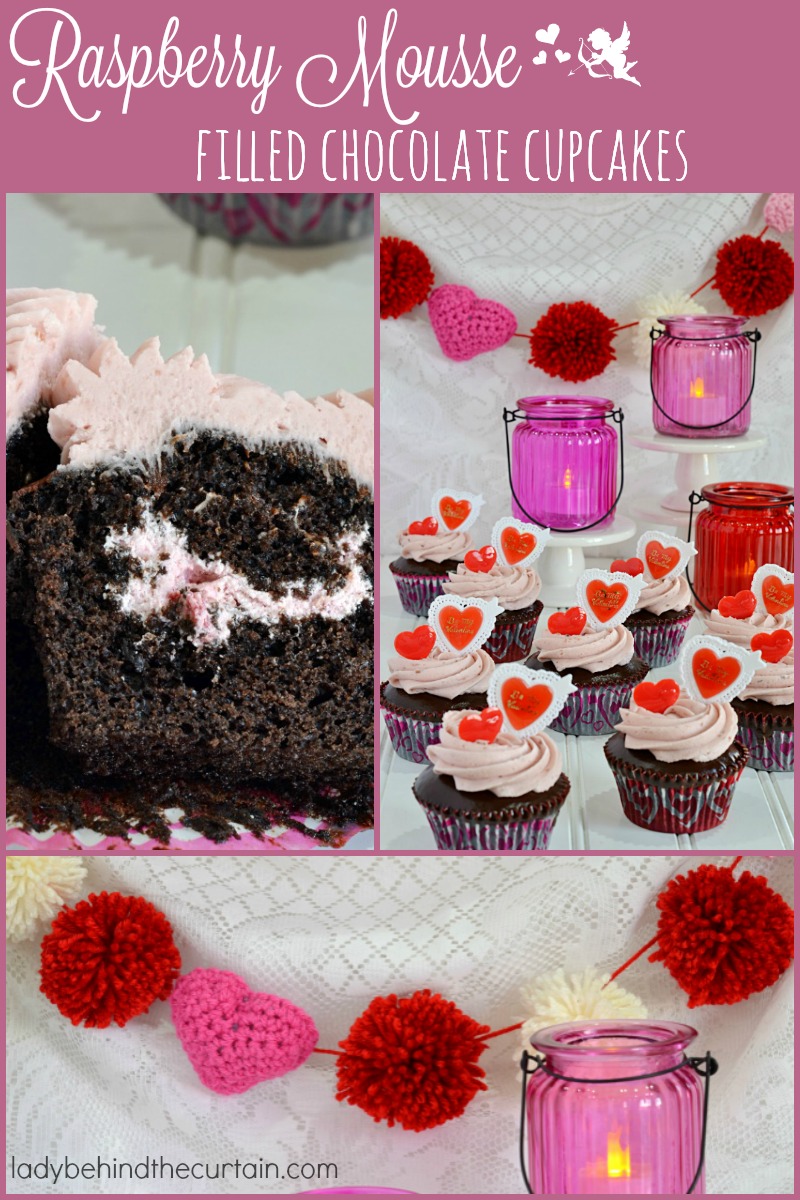 NEVER MISS A POST