Blueberry Tea
Lady Behind the Curtain
Posted on
by
Sheryl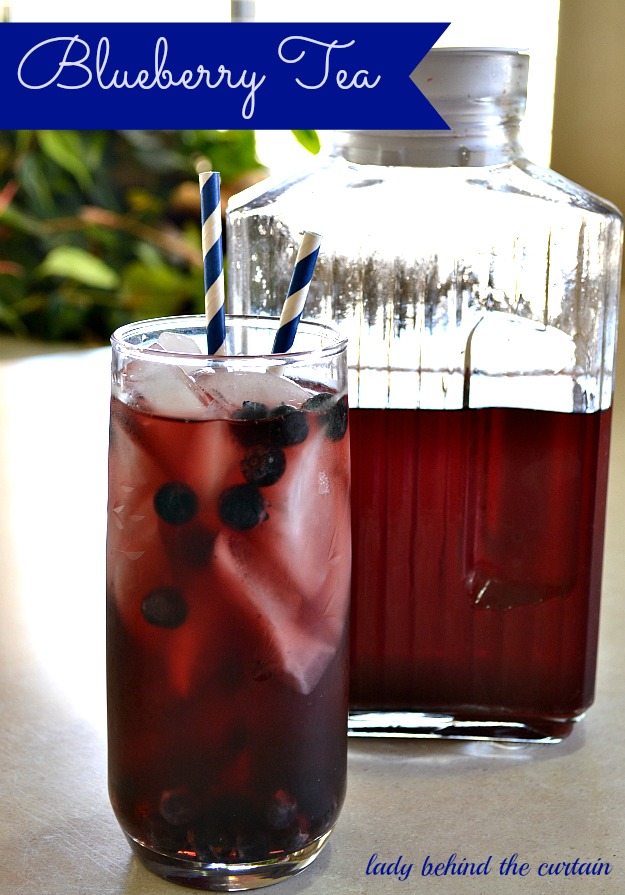 Cool down with this refreshing summer blueberry tea made with fresh blueberries!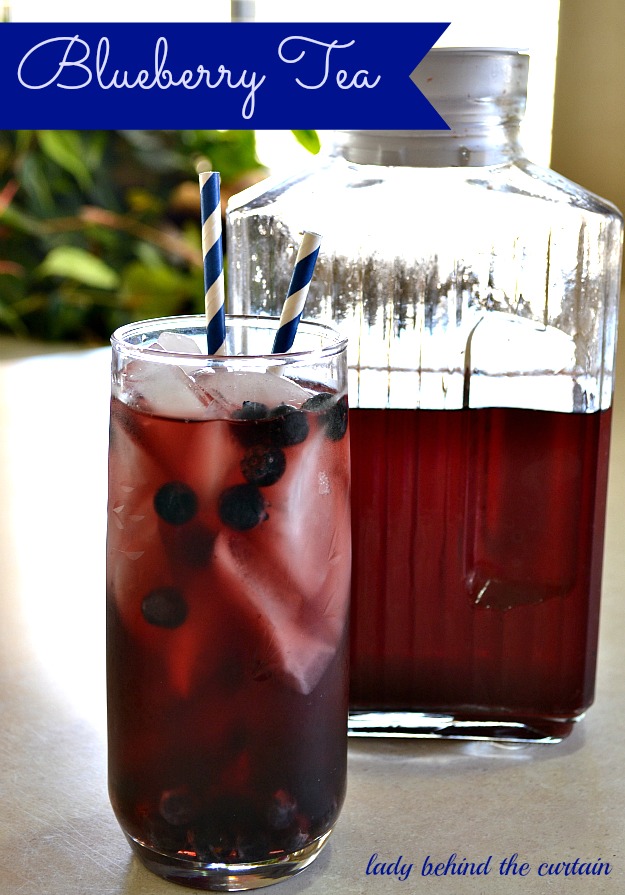 Yield:

2 quarts
Blueberry Tea
Cook Time:
1 hour
15 minutes
Total Time:
1 hour
25 minutes
Ingredients
For the Blueberries:
1 pound container of fresh blueberries
2 tablespoons sugar**
3 tablespoons water
For the Tea:
2 quarts water, divided
5 black tea bags (I used Lipton)
2/3 cup sugar**
Instructions
For the Blueberries:
Place the blueberries, sugar and water into a blender and blend until liquefied.
Set aside.
For the Tea:
In a medium saucepan bring 1 quart of water to a boil.
Place tea bags and sugar in a glass container of container that can take boiling water.
Pour boiling water over tea bags and sugar, stir to melt sugar, cover and steep 30 minutes.
After 30 minutes remove tea bags, add remaining 1 quart of water, stir and add blueberry mixture of your choosing (see below).
THREE OPTIONS: 1. Add the blueberries with the pulp (warning it is chewy). 2. Strain the blueberries before adding them to the tea. 3. For added flavor add the blueberries with the pulp to sit over night and strain when ready to serve.
Notes
**I used Splenda in place of the sugar.