Easy Sheet Pan Baked Denver Omelet
Easy Sheet Pan Baked Denver Omelet | This incredible omelet (also known as a Western Omelet) is big enough to feed a crowd for brunch or have as a weeks worth of breakfasts. Perfect for a ready to go breakfast! Whether it's winter break or summer break it's hard to get back in the routine of making breakfast in a hurry. WooHoo! You just found the solution to your dilemma! Make this Easy Sheet Pan Baked Denver Omelet on Sunday, portion it out for the week and simply heat and serve. BOOM! Breakfast is delicious and easy!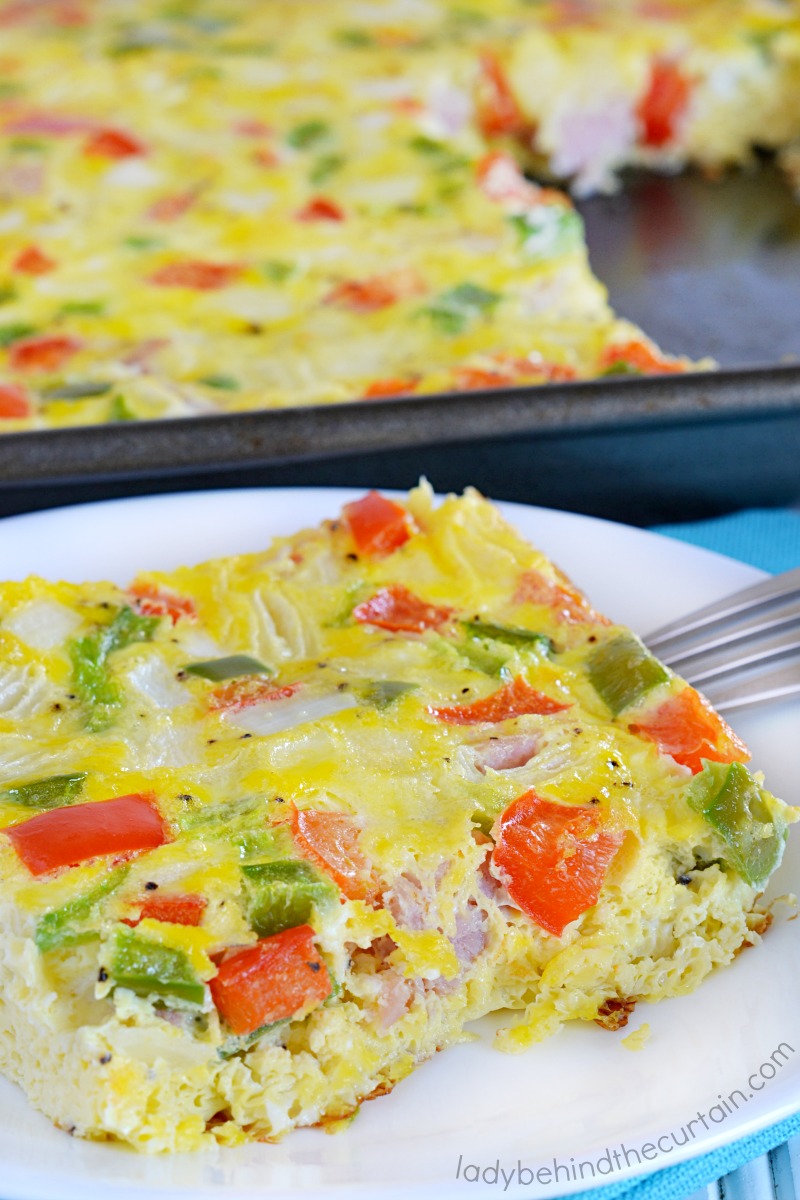 If you are searching for something more along the lines of making breakfast for a crowd this recipe works for that too! And better yet…you can create more then one omelet with this recipe. Let's call it an OMELET BAR (minus the guy behind a skillet)! All you have to do is change out the vegetables and meat. Keep the eggs, milk, salt and pepper the same. The choices are endless.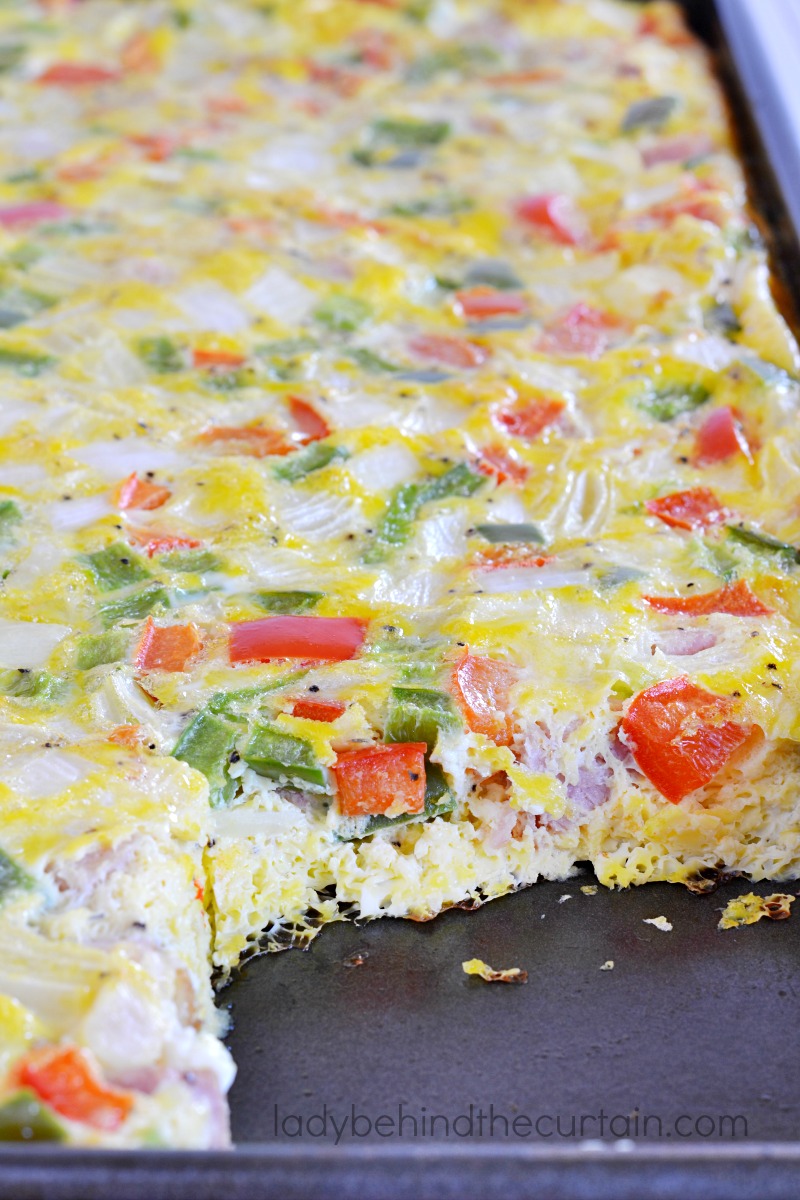 A few more easy to make options for a breakfast brunch are COUNTRY BREAKFAST PIZZA, MONTE CRISTO PIZZA and CROWD PLEASING FRUIT PIZZA. All are different in flavors but have the same pizza theme.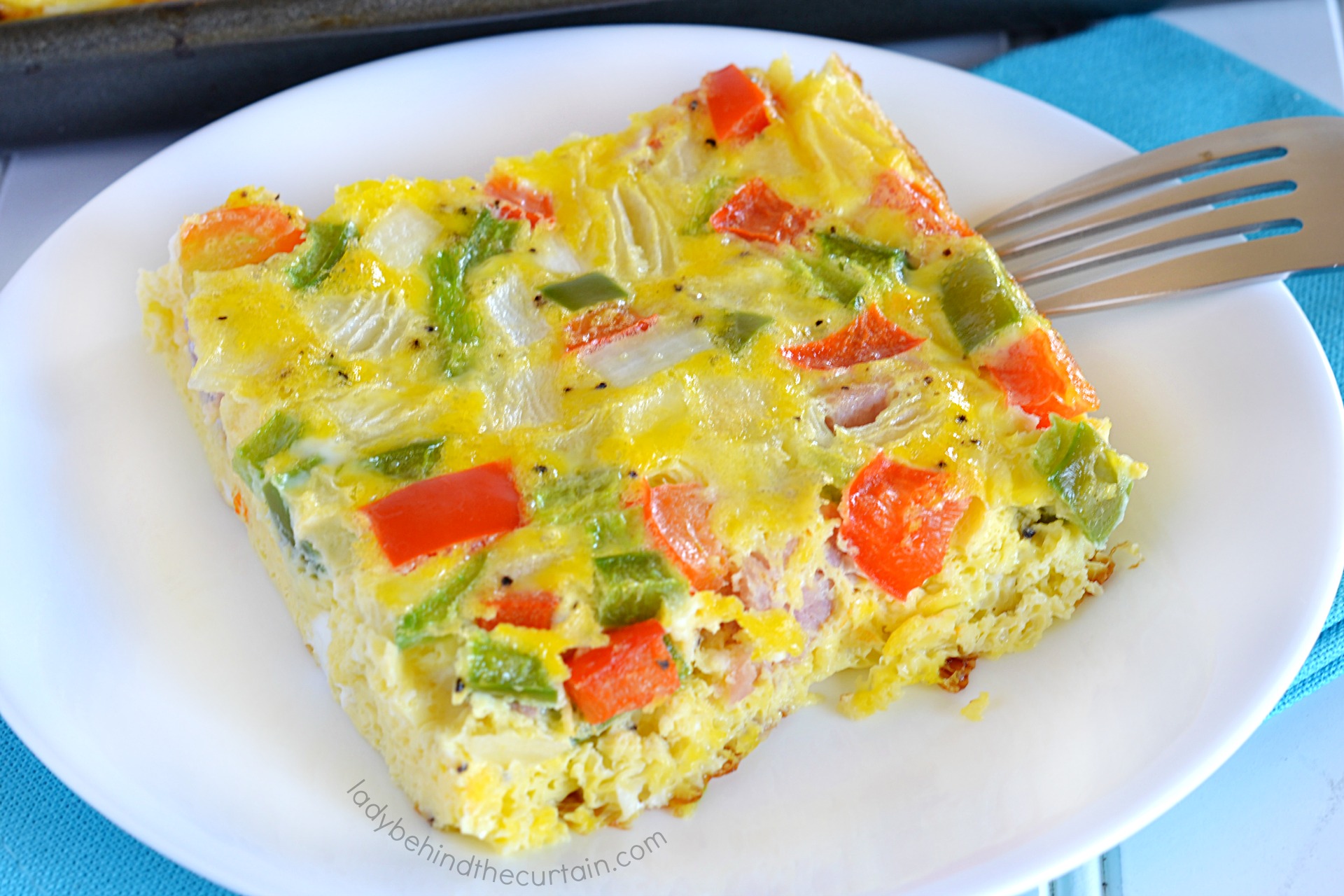 Another go to is overnight oatmeal. It's always great to have something that can be made in advance. Here are a few of my favorites. OVERNIGHT CARROT CAKE OATMEAL, OVERNIGHT PEACH COBBLER OATMEAL and OVERNIGHT PINEAPPLE UPSIDE DOWN CAKE OATMEAL.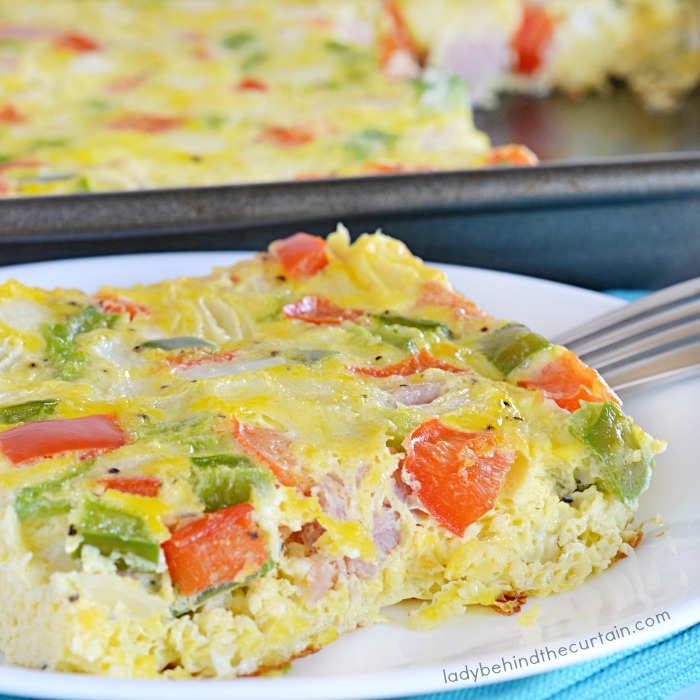 Don't see what you like or want to shop around yourself? Don't worry I'm sure you will be able to find what you're looking for in my Brunch category with over 270 brunch recipes! Click here to find all the recipes—->>>>BRUNCH RECIPES
MORE BRUNCH RECIPES
MINI LEMON POPPY SEED SCONES 2. MINI CINNAMON ROLLS 3. MINI APPLE CHEESE BITES
NEVER MISS A POST!
Sign up for my newsletter and receive my recipes in your inbox. Easy to see anytime and saved for safe keeping. Click Here and sign up today! —->>>>CURTAIN CALL NEWSLETTER
More omelet recipes you might like. BAKED WESTERN OMELET and BACON SPINACH OMELET.