Monte Cristo Pizza | A Monte Cristo is a fried ham and cheese sandwich, a variation of the French croque-monsiery.  In the 1930's-1960's, the sandwich was referred to as French Sandwich.  Now you can transform your favorite fried sandwich into a pizza (minus the frying part)!  The crust for this delicious pizza if soaked in a  batter, baked and then comes the layers of flavors!  Mustard, ham, turkey and two kinds of cheese!   Add balance by serving a side of raspberry jam or drizzle on top with a sprinkle of confectioners' sugar.  When visiting New Orleans isn't an option making your own Monte Cristo is the next best thing!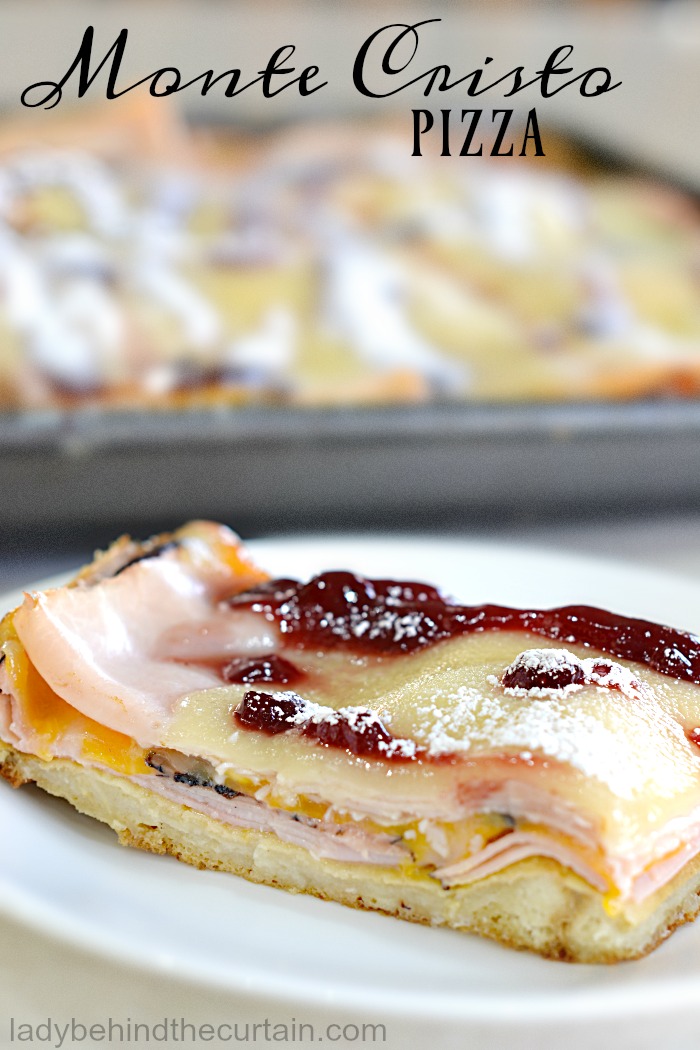 This pizza is hearty enough (if cut into large pieces) for a men's breakfast and also perfect (if cut into smaller pieces) for a ladies function, baby or bridal shower with a brunch theme.
I visited Disneyland last year and one of the things on the "to do" list was to try the Monte Cristo Sandwich at the Cafe Orleans.  Truth be told I wasn't impressed.  The sandwich was $20 and greasy.  That's why I love this pizza so much.  IT'S NOT FRIED and still offers all the delicious layers of flavor a traditional Monte Cristo Sandwich.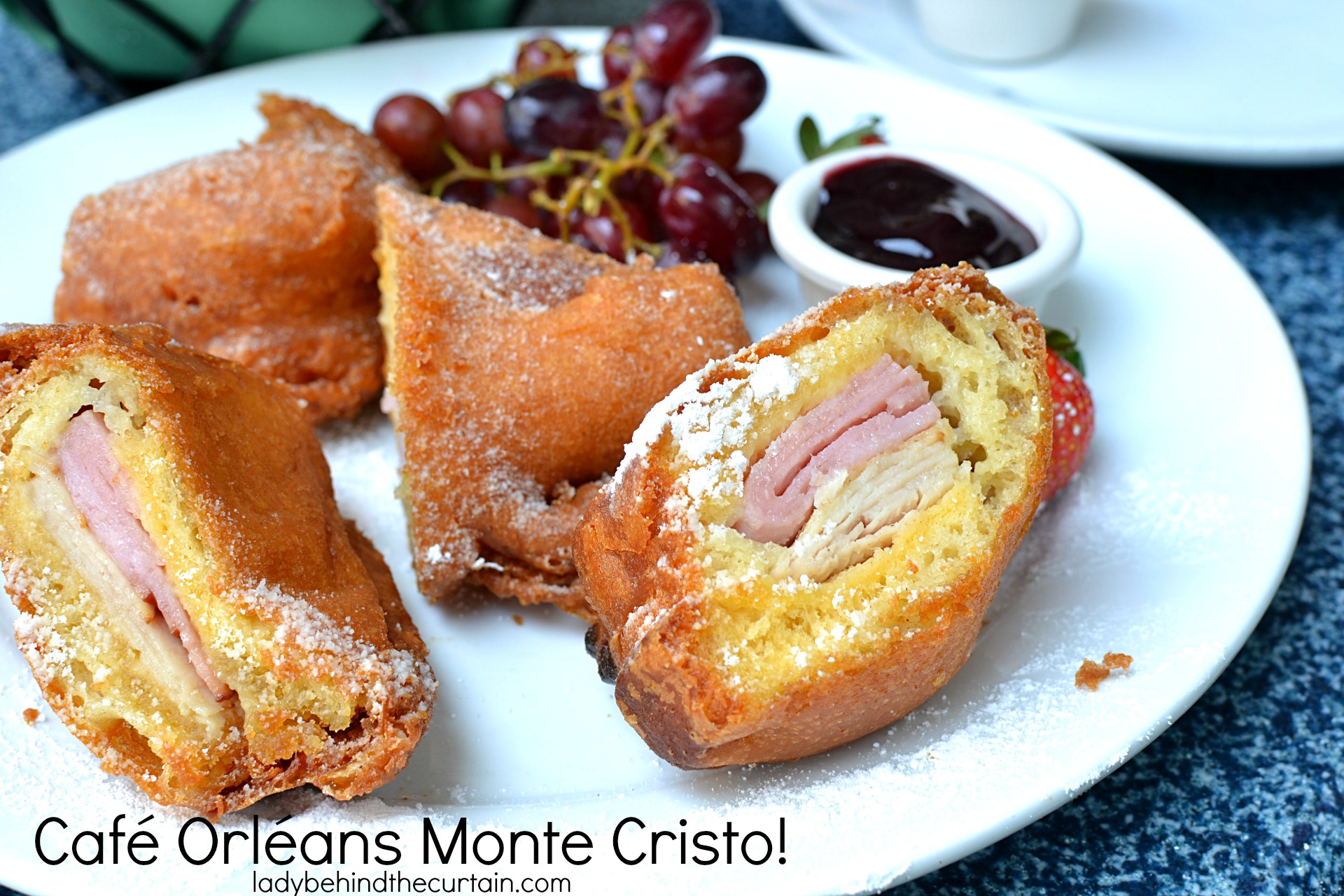 I used Texas Toast bread.  The thickness of the bread helps it absorb the batter.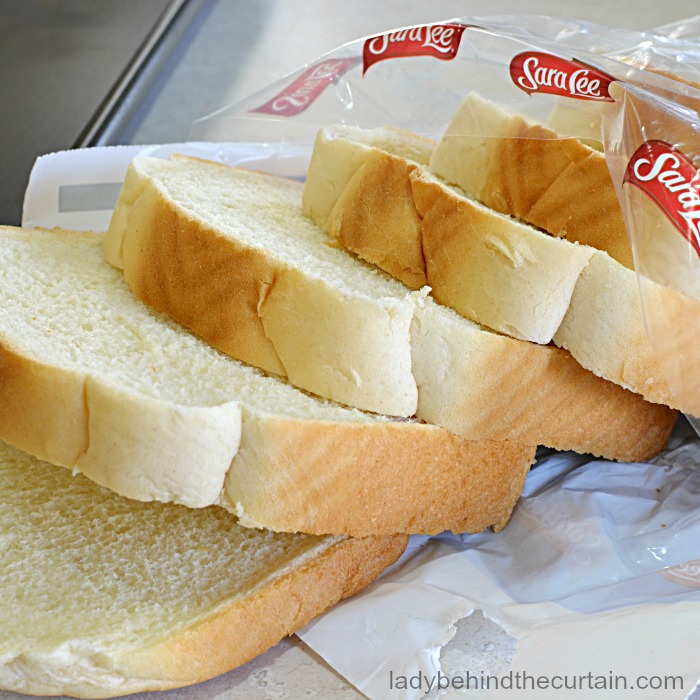 To make the pressing process easier, trim off the crust.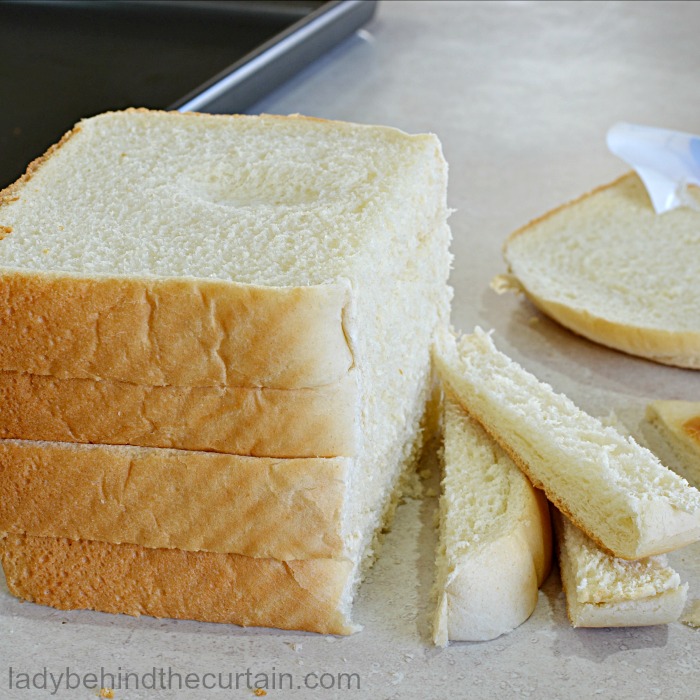 Dip in batter.
Press into pan.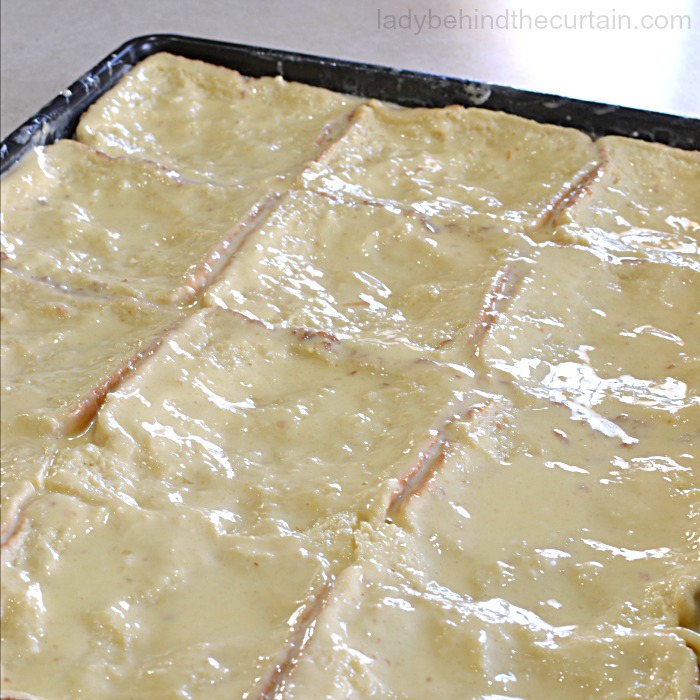 Bake.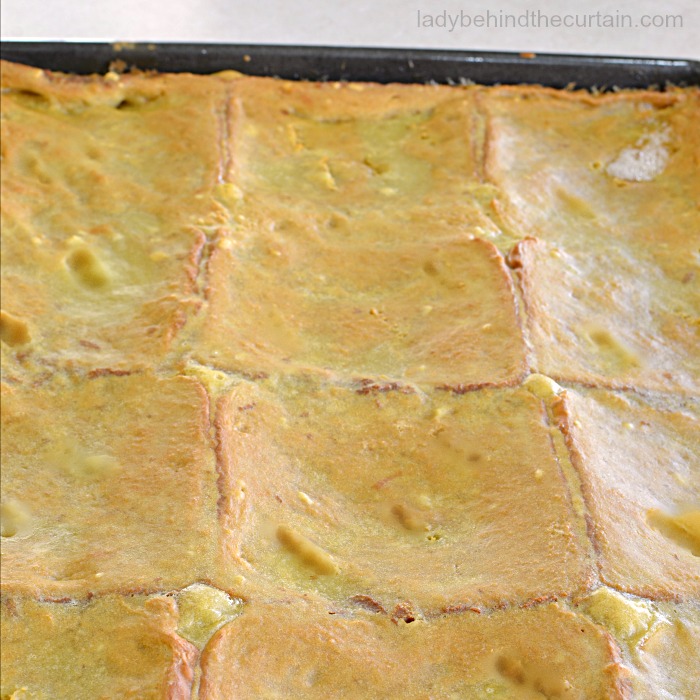 Add layers!  First layer is mustard!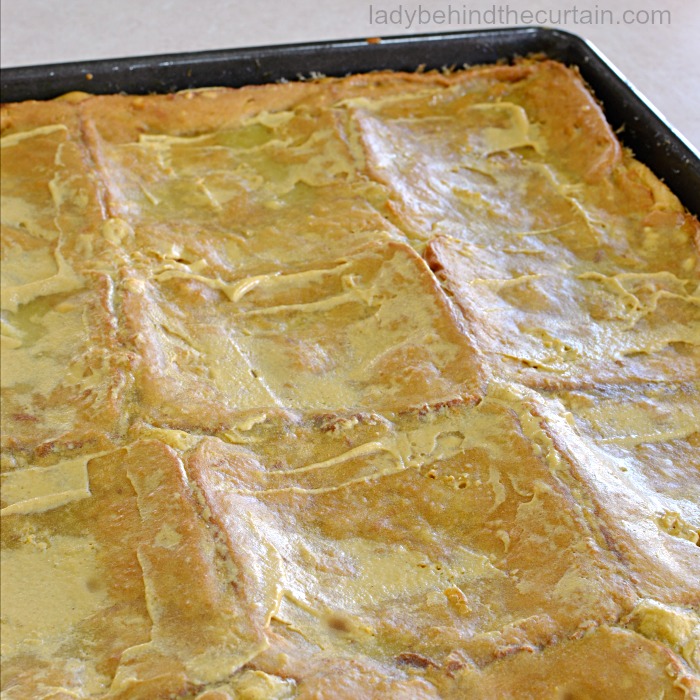 Ham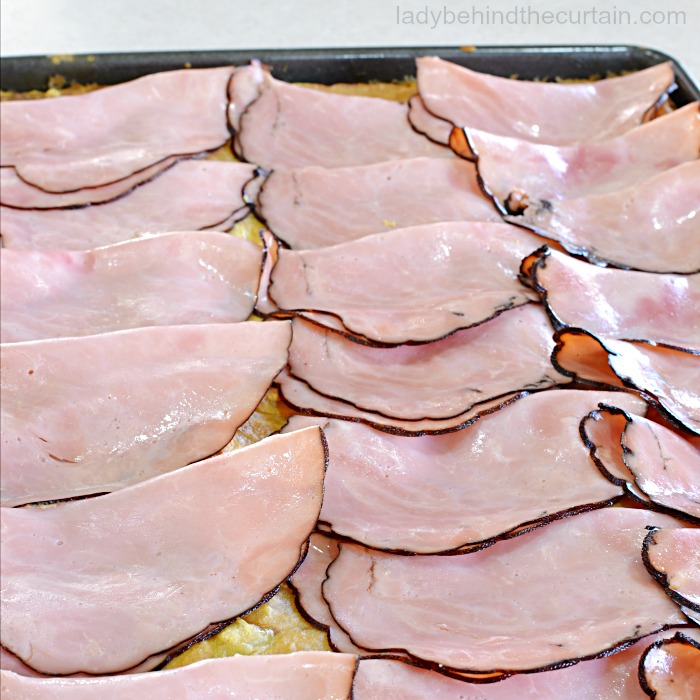 Colby Jack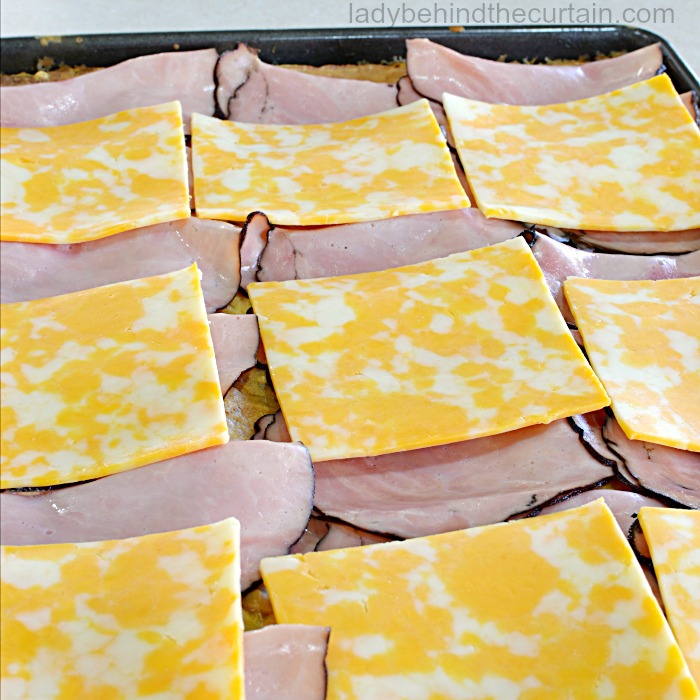 Turkey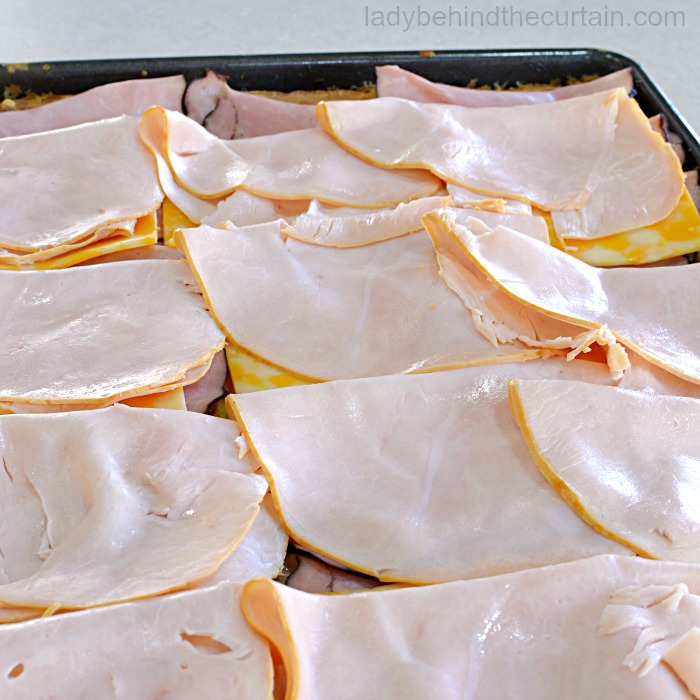 Havarti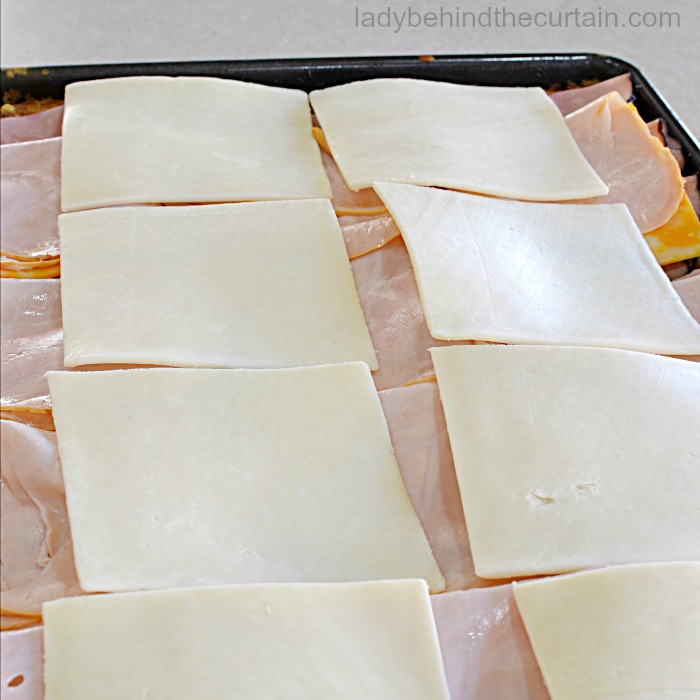 Bake until cheese is melted!
Add a drizzle of raspberry jam (or serve on the side).
 A sprinkle of confectioners' sugar.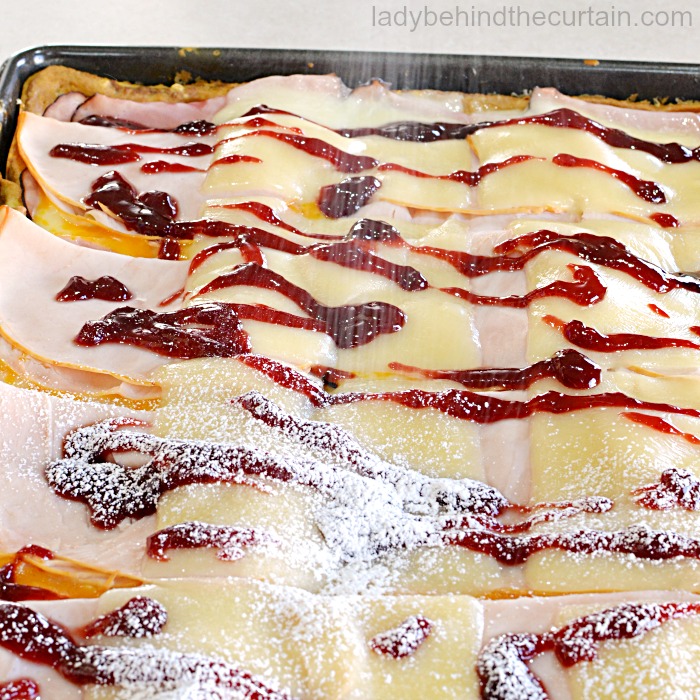 Monte Cristo Pizza
Yield:
Serves 12 large portions
Ingredients
1 tablespoon shortening
4 large eggs
2 cups water
2 cups all-purpose flour
2 teaspoons baking soda
13 slices of Texas toast, cut tops off
2 tablespoons Dijon mustard
½ pound sliced deli sliced ham
9 slices Colby Jack cheese
½ pound deli sliced turkey
8 slices Havarti cheese
½ cup seedless red raspberry preserves
confectioner's sugar
Instructions
Preheat oven to 425°; smooth shortening on the bottom and sides of a 16x12-inch baking pan; set aside.
In a large bowl add the eggs, water, flour and baking soda; whisk until smooth.
Dip trimmed bread in batter one slice at a time making sure to completely coat the bread.
Fit into the baking pan; 3 across, 3 rows, on the fourth row bring the bread to the top, this should be 12 slices. Take the last piece, trim it to fit between the third and fourth row of bread.
Press bread down and up the sides of the pan.
Bake 15 to 17 minutes or until golden brown.
NOTE: If bread becomes puffy, puncture with a fork.
Take bread out of the oven and reduce the oven heat to 350°.
Evenly spread the mustard onto the hot bread.
Add a layer of ham, Colby Jack, turkey and Havarti cheese.
Put the pan back into the oven; continue baking 5 to 7 minutes or until cheese is melted.
Add preserves to a microwave safe bowl; heat 30 seconds, stir until smooth.
Pour into a small zip top bag; snip the corner and drizzle over the pizza or use a spoon.
Sprinkle confectioner's sugar over the entire pizza.
Serve hot.
MORE BREAKFAST RECIPES

HASH BROWN QUICHE  2. GREEN CHILES AND RICE FRITTATA  3. PIMIENTO CHEESE BREAKFAST CASSEROLE
NEVER MISS A POST!
Sign up for my newsletter (two per month) and receive my recipes in your inbox. Easy to see anytime and saved for safe keeping. Click Here and sign up today! —->>>>CURTAIN CALL NEWSLETTER