Game Day Sliders: Feed a crowd of hungry game watchers with this easy to make sliders recipe. Filled with meats and cheeses and topped with an incredible butter sauce made with butter, brown sugar, Worcestershire sauce, mustard, and poppy seeds.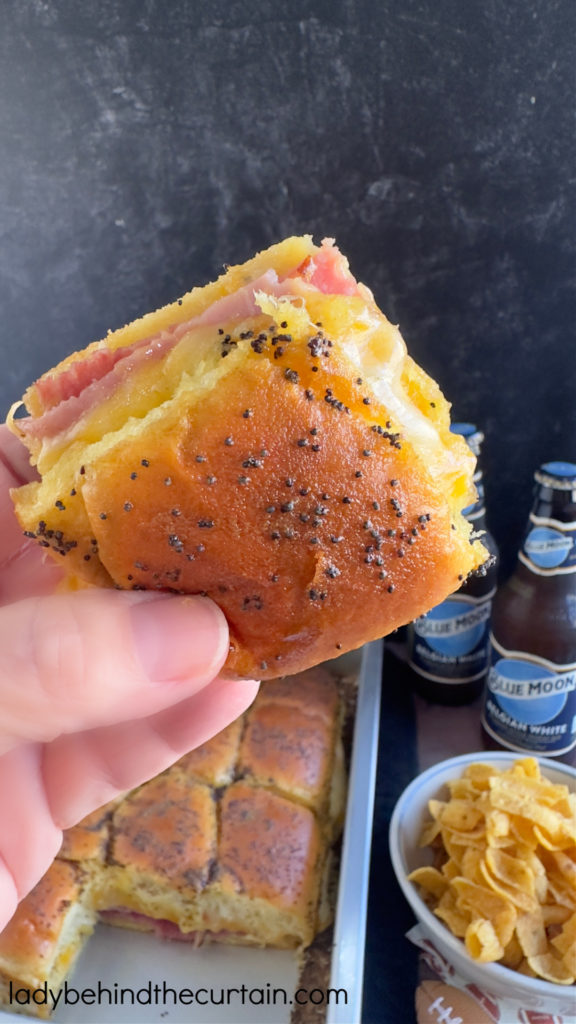 How to Make Game Day Sliders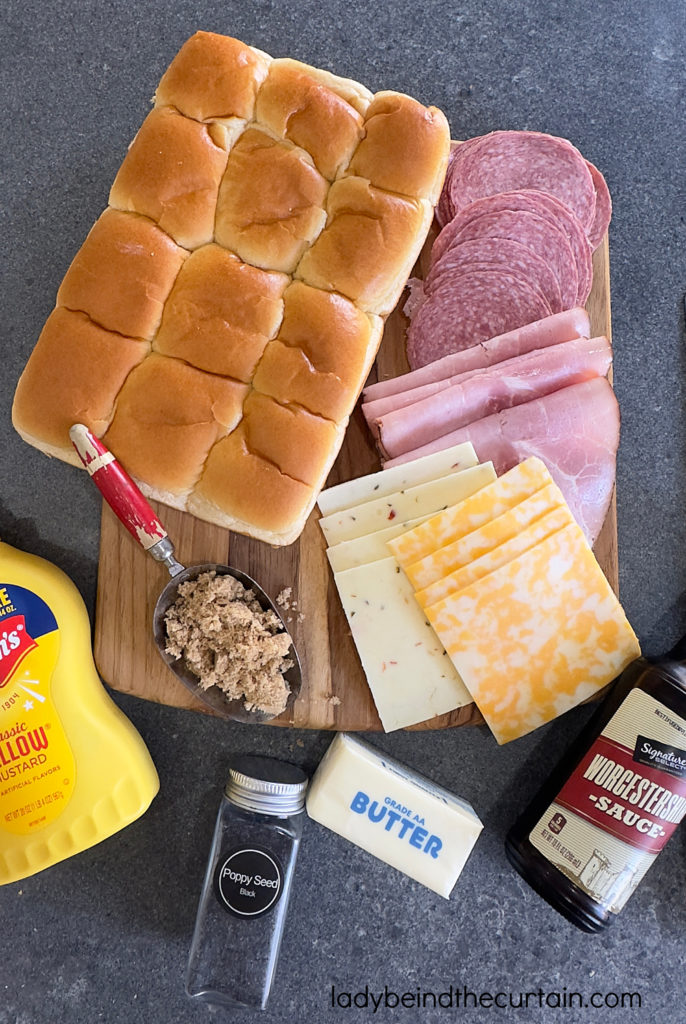 Preheat oven to 350°.
Keep rolls all together as one piece, cut in half horizontally. Take top off and set aside. Place rolls in a 9×13-inch baking pan.
Add a layer of salami and a second layer of ham. Add cheeses.
Place roll tops on top of cheese layer.
Pour butter over roll tops. Using a brush, move butter to evenly coat the tops and sides of the rolls.
Bake 20 minutes or until the tops are toasted and the cheese is melted. TIP: If the tops become too dark before the cheese is melted, take the pan out of the oven, cover with foil, and continue baking.
For the Butter Sauce:
Add butter to a medium microwave safe bowl.
Cover and heat on high power in 30 seconds increments until melted (about 1 min.)
The bowl with the melted butter, add the brown sugar, Worcestershire sauce, mustard, and poppy seeds.
Whisk to combine.
What Can I Serve With Game Day Sliders?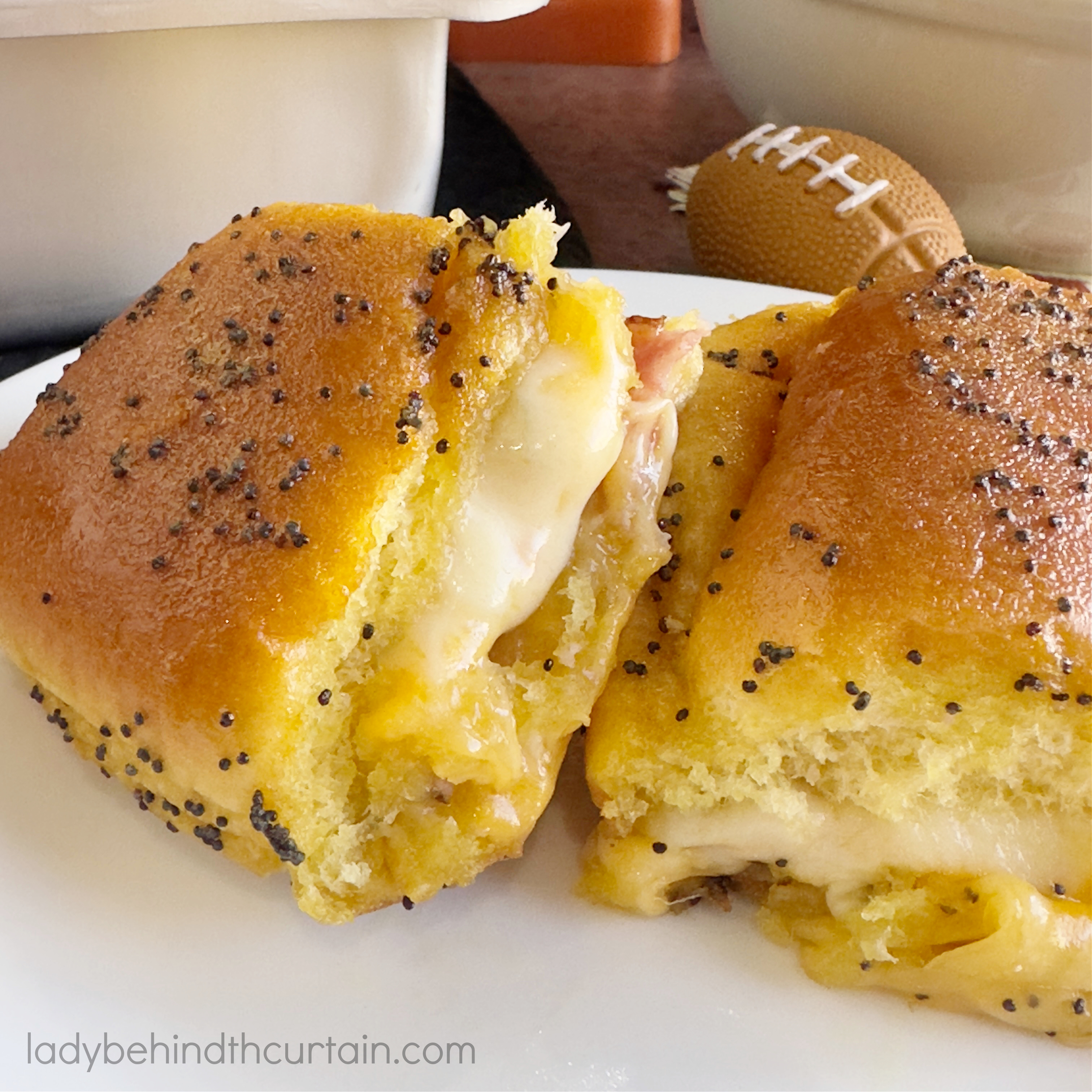 Deli Meat Game Day Sliders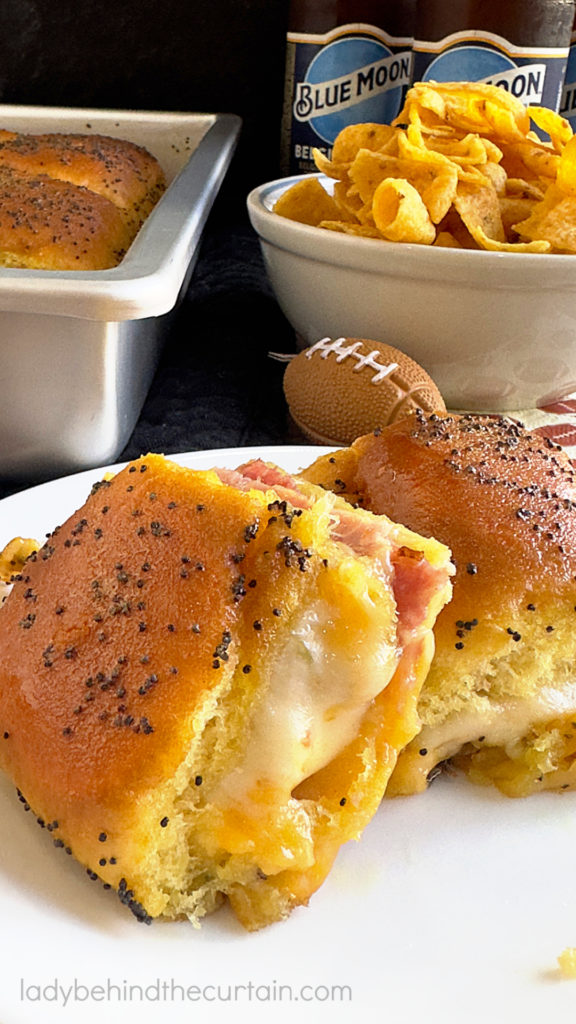 The Butter Sauce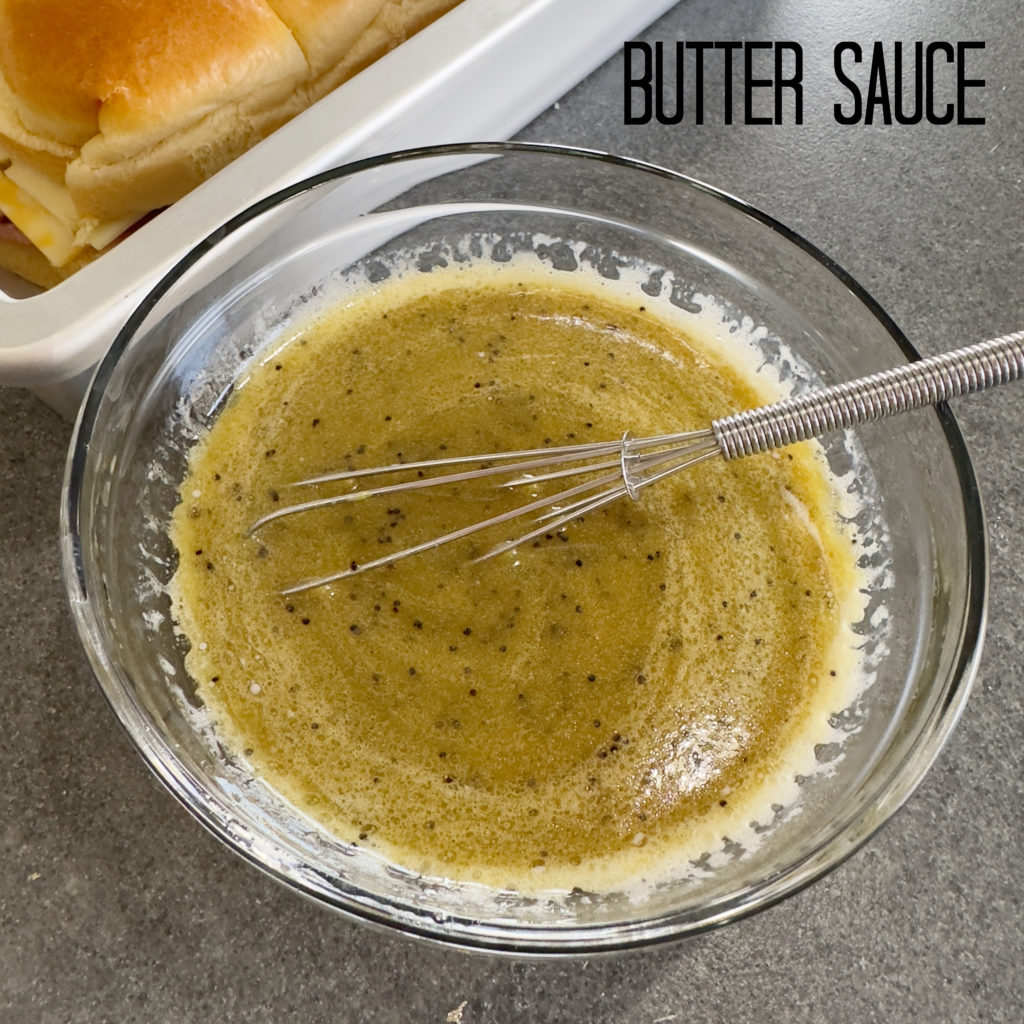 Bread—Does the Size of the Rolls Matter?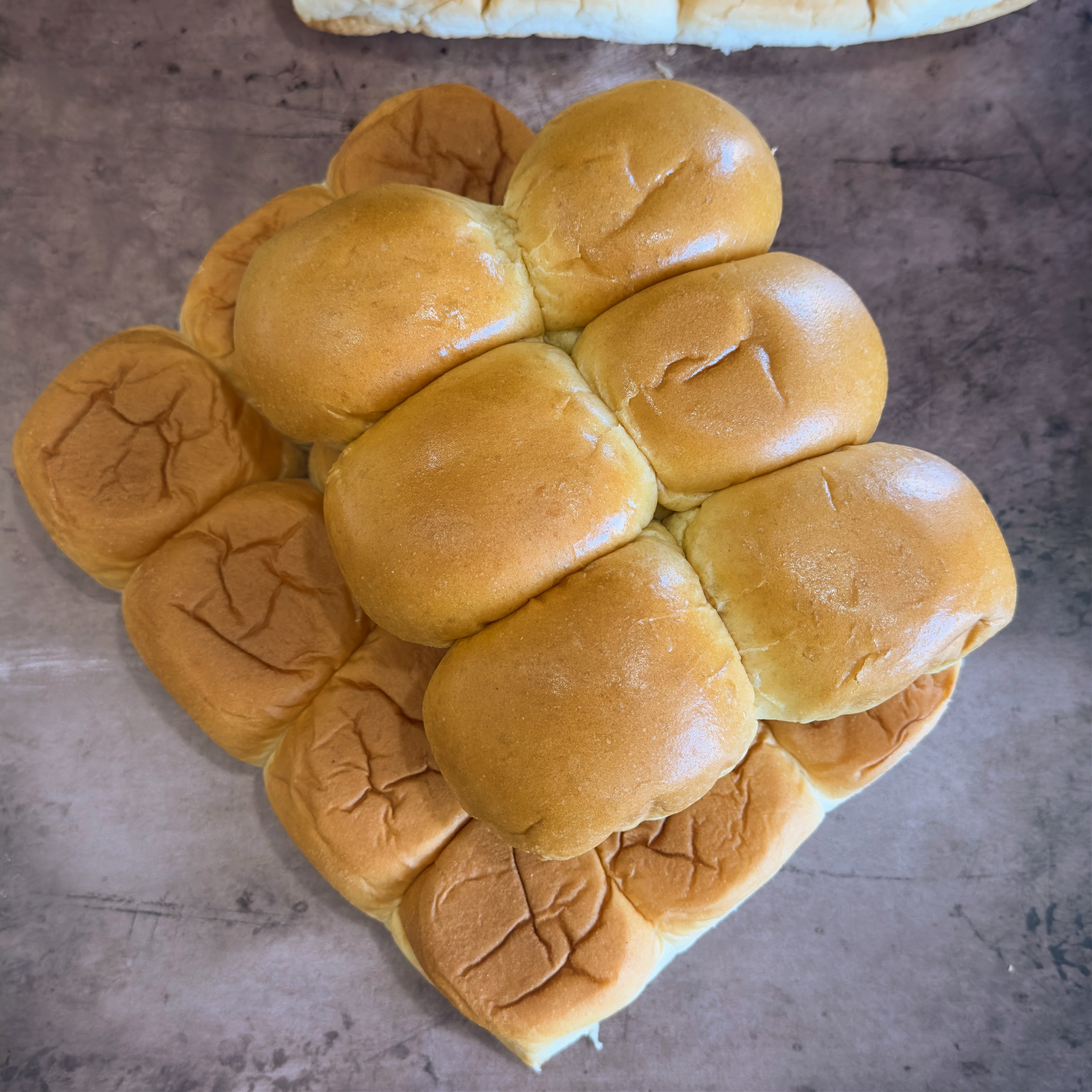 Game Day Menu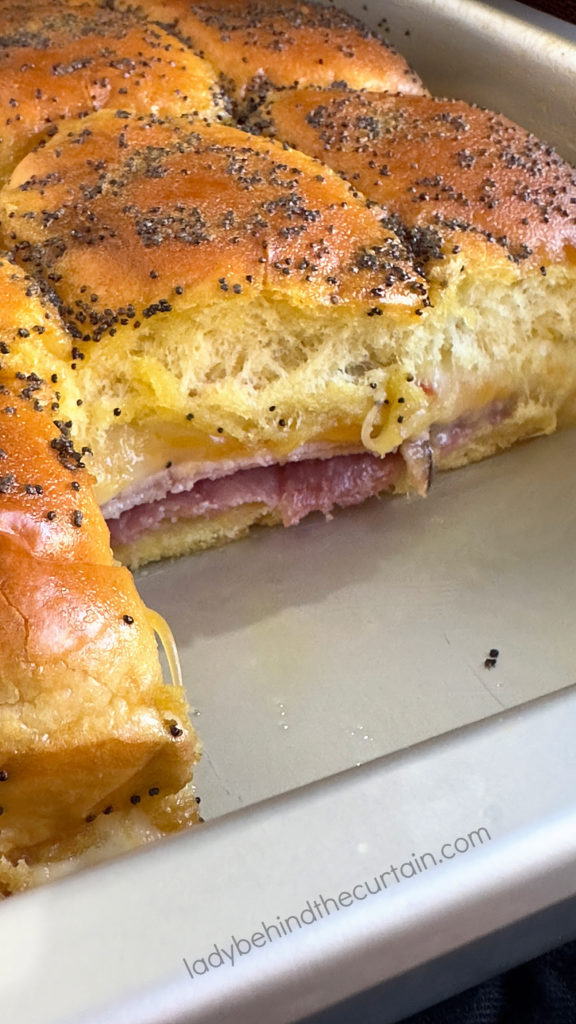 Oh boy do I have a menu for you! I love making game day food! If making tons of food for everyone isn't your thing….here's an idea. HAND OUT or better yet EMAIL THESE RECIPES to your game watchers. Feeding a house full of excited game watchers is not only time consuming but also expensive. MAKE IT A POTLUCK OF DELICIOUS GAME DAY FOOD!
IF THE LIST BELOW DOES'NT HAVE WHAT YOU'RE LOOKING FOR DON'T WORRY THERE ARE TONS MORE RECIPES WHERE THAT CAME FROM. The recipes listed are some of my favorites that doesn't mean they will be yours too! CLICK THE BUTTON BELOW FOR ALMOST 200 GAME DAY RECIPES.
Whether you're celebrating a big game, super bowl, or your favorite college team, second to the game it's all about the food. From burgers, recipes created with beer, dips, sides and desserts. You'll find it all here.↓
HOW TO SERVE LEFTOVER GAME DAY SLIDERS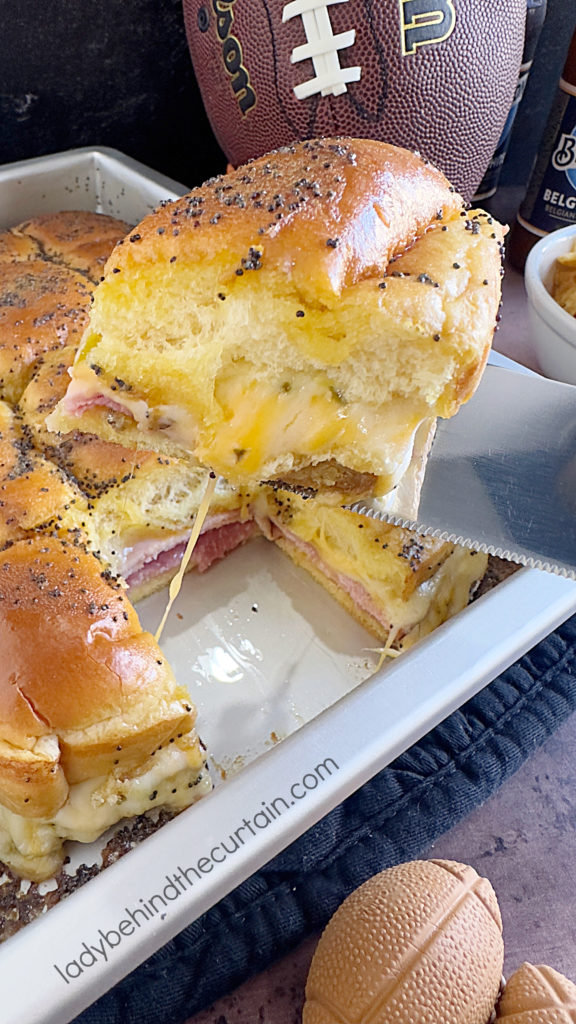 GAME DAY MENU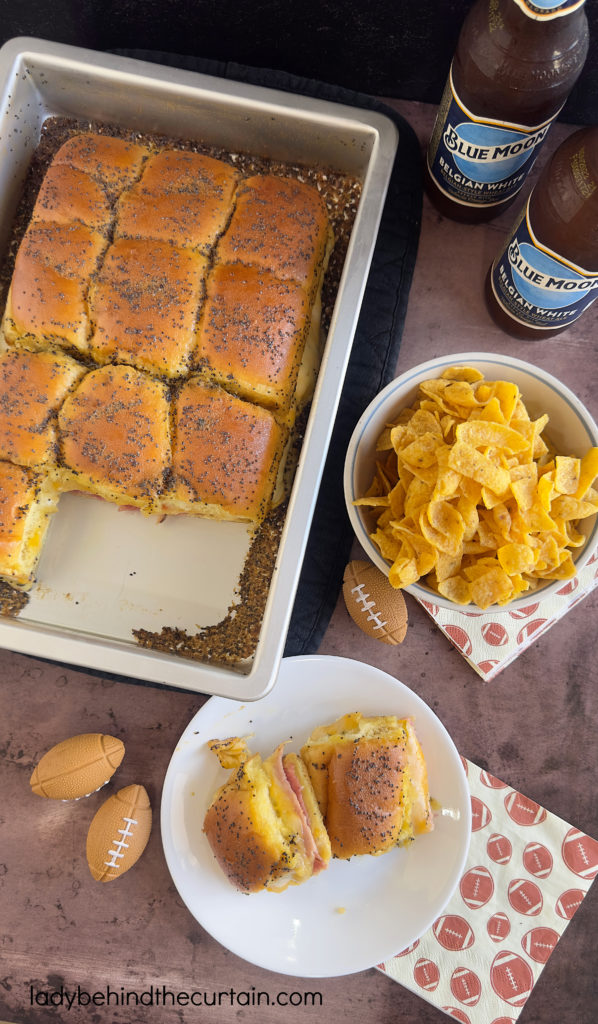 SIGN UP FOR THE LADY BEHIND THE CURTAIN NEWSLETTER
THANKS FOR VISITING♥