Pickled Refrigerator Spicy Carrots
Pickled Refrigerator Spicy Carrots |  When it comes to an easy side dish these pickled refrigerator spicy carrots are perfect.  Sweet and sour with a little kick.  Share the love!  This recipe makes enough to share with your family, friends and neighbors.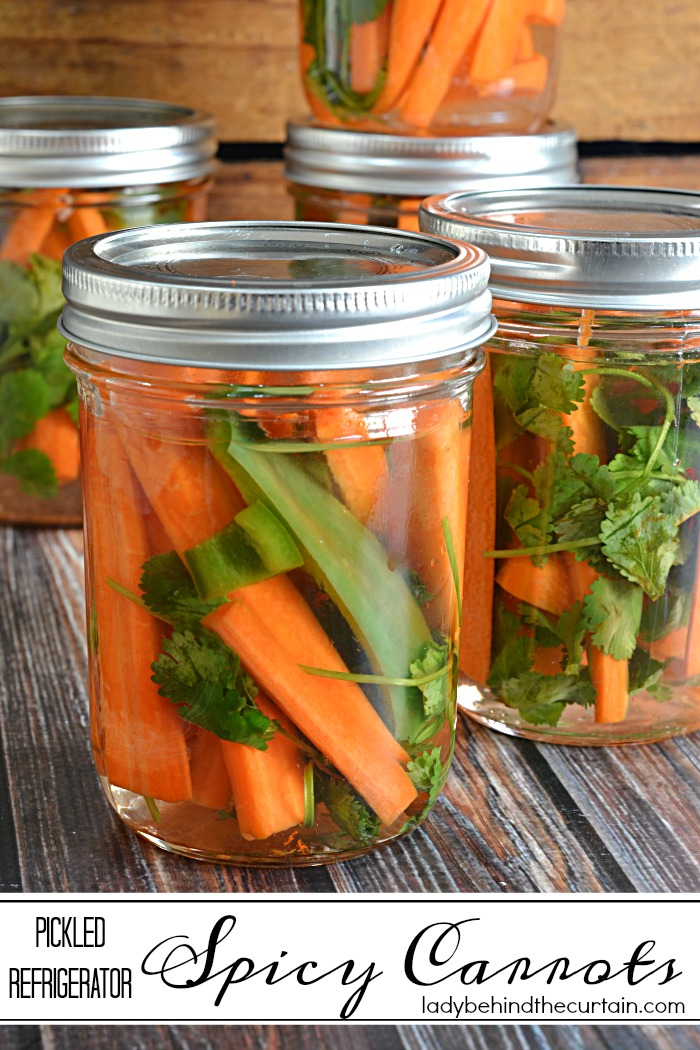 Instead of a pickle serve these crunchy spicy delights along side your favorite sandwich.  Like my Italian Pork Grinders, Italian Roast Beef Sandwiches or Grilled Beef Cobb Sandwiches. These Pickled Refrigerator Spicy Carrots are also perfect to take along on a picnic.  That's how I found this recipe!  I was invited to a picnic and wanted to take something different.  So I went looking around and was pleasantly surprised to find this delicious recipe on my friend Michelle's website A Dish of Daily Life!  Small world.  Add a little spice to your Charcuterie Board!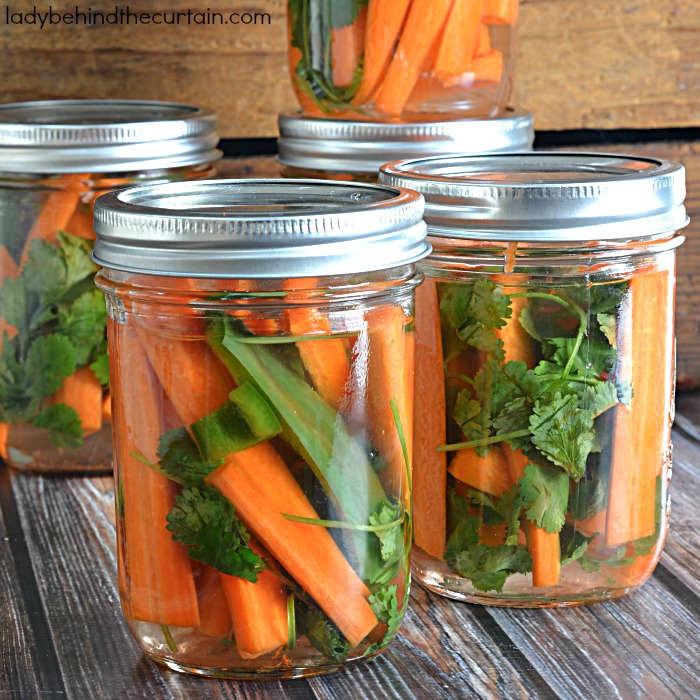 With this recipe you don't have to worry about processing the carrots.  Because of that they will only last a week in the refrigerator.  If you would like to get a longer shelf life from the carrots then you can go through the water bath process.  This should give them a shelf life of about 12 months.  Here is a great article from Simply Canning about the process of a water bath.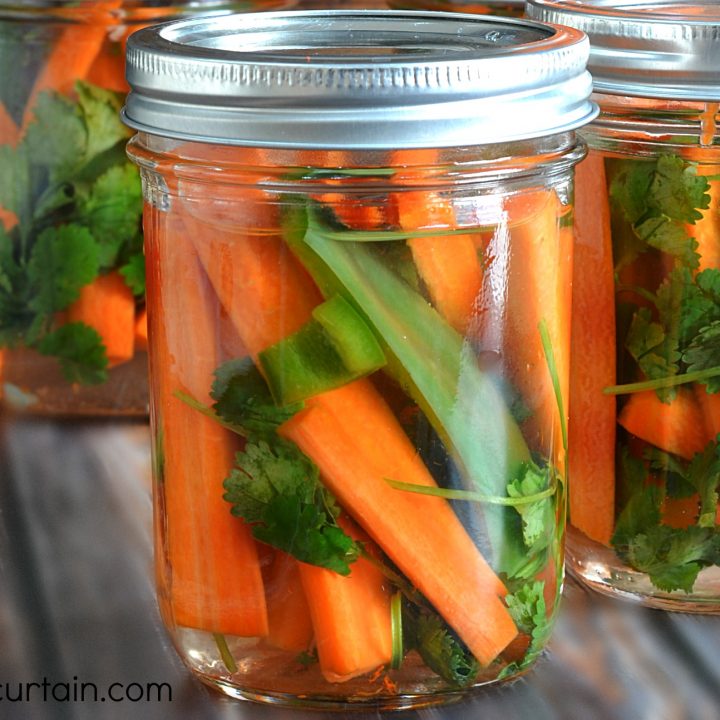 Pickled Refrigerator Spicy Carrots
Yield:
Fills 5 Half Quart Jars
Ingredients
1 1/2 cup water
3 cups white vinegar
1 cup granulated sugar
6 garlic cloves, peeled and sliced
2 pounds carrots, peeled and cut into sticks
2 jalapeno peppers, quartered and seeded
one bunch of cilantro
Instructions
In a large pot or saucepan add the water, vinegar and sugar.
On medium heat warm the mixture until the sugar is dissolved.
Turn off heat; add the garlic.
While the garlic is steeping prepare the other ingredients.
Peel and slice carrots, quarter the jalapeno and seed.
Fill 5 half quart jars with the carrots (about 19-23), jalapeno ( one quarter) and cilantro (10 sprigs).
NOTE: I cut the leftover jalapeno in chunks and equally added them to each jar.
IMPORTANT....remove the garlic from the vinegar mixture before filling the jars.
Once the jars are filled with the vegetables, equally add the liquid.
Screw on lids and store in the refrigerator.
Will be ready to eat after about an hour but is a lot tastier if left overnight.
Can be stored in the refrigerator up to one week.
MORE RECIPES TO TAKE ON A PICNIC
PICNIC BERRY COBBLER 2. PICNIC SHRIMP  3. PICNIC PUNCH