Lemon Cream Cheese Spread
Lemon Cream Cheese Spread. With just the right amount of lemon flavor it's like spreading your bagel with lemon cheesecake! It only takes TWO ingredient to make this incredible spread. Perfect for your Christmas Breakfast Buffet. Scroll down to see how this Lemon Cream Cheese Spread can be made into multiple recipes.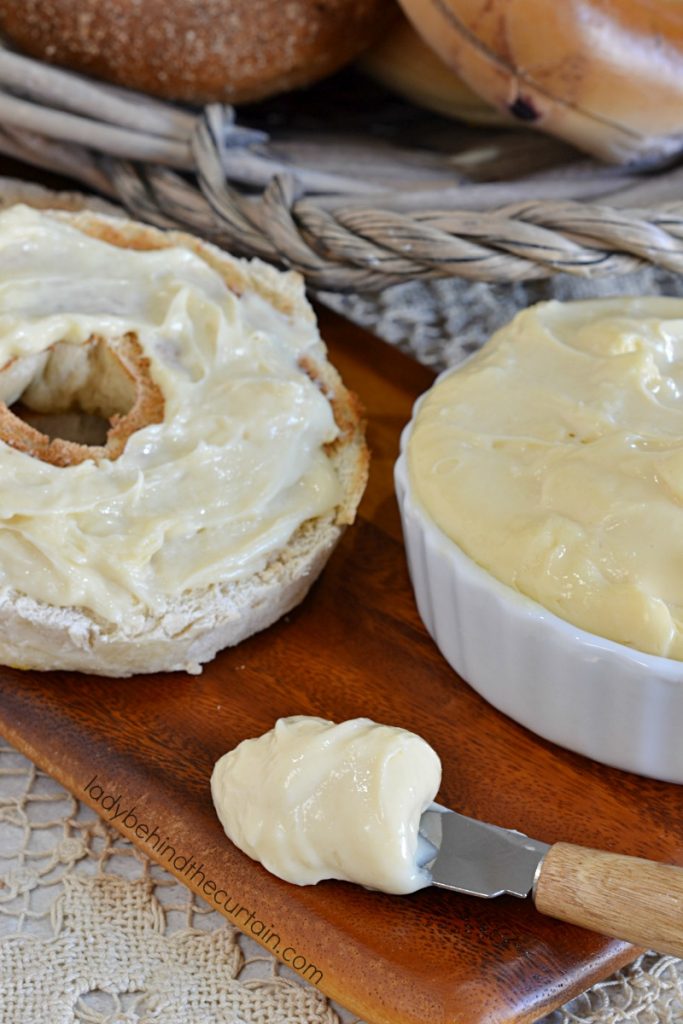 Why I love this Lemon Cheese Spread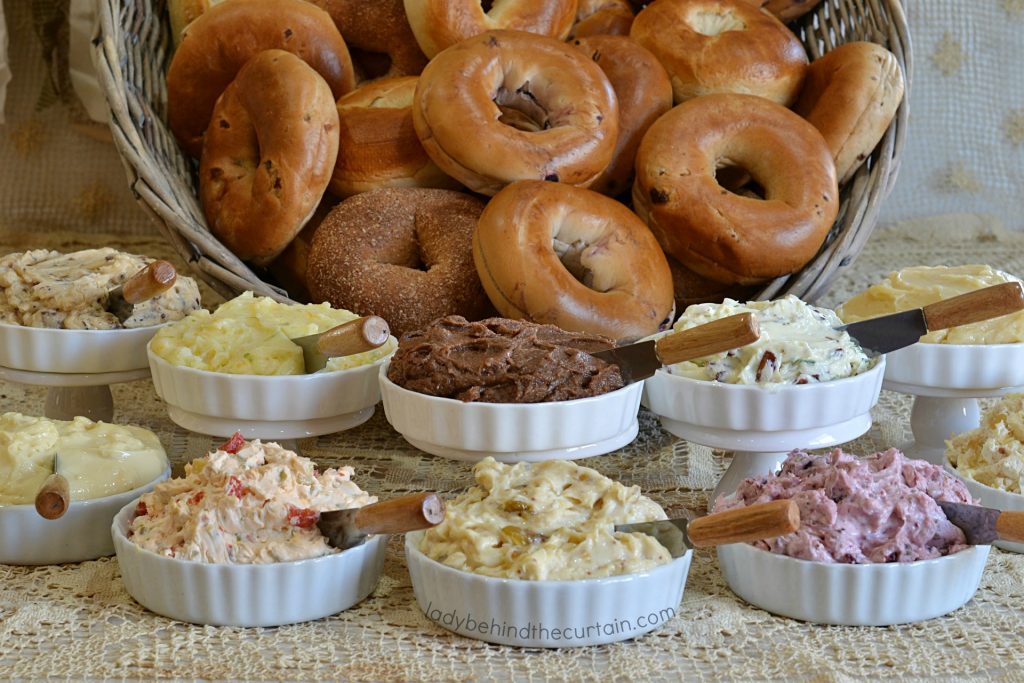 Very flavorful
Can be used as a spread or a dessert filling
Perfect as a dessert or breakfast
Can be made days in advance
The perfect hostess recipe
Also—add store bought spreads!
If you've read any of my entertaining posts you will know that I am an advocate for adding some store bought products to a party. This list is a great example of that practice. It's a great way to incorporate some of your favorites along with some homemade versions. With so many great butter and spread choices at the grocery store I'm sure you already have some in mind.
Here are some of my favorites.
Chocolate Hazelnut Spread (Nutella)
Nut Butters; cashew, almond and hazelnut butter (swapped for peanut butter)
Honey (seek out honeys—such as Tupelo or lavender-flavor—or honey butter)
Fruit Butters: apple or pumpkin butter
How to make Lemon Cream Cheese Spread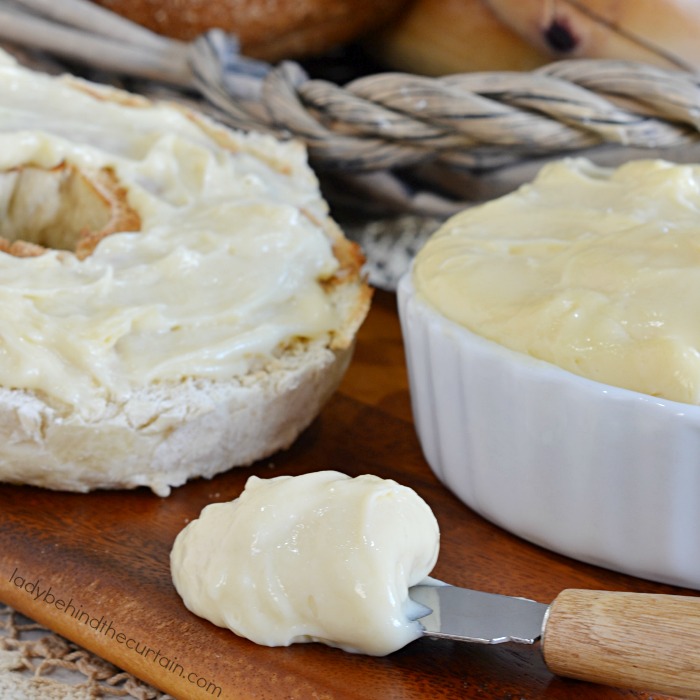 Set out the cream cheese to soften
Measure and spoon the lemon curd into the softened cream cheese
Mix it with a hand mixer or by hand until combined and creamy
ENJOY!
Serve this Lemon Cream Cheese Spread as a dessert filling!
And here's how:
CREAM PUFF: Add a dollop of this delicious lemon cream cheese spread between a light and fluffy cream puff. For extra flavor add a couple fresh blueberries.
COOKIE CUP: Buy store bought refrigerated raw sugar cookie dough (the kind that is in small squares—Pillsbury). Place each square into a mini muffin cup. Bake 15 minutes in a 350° oven. While the cookie is still hot use the end of a wooden spoon to make a well. Cool completely. Fill with the Lemon Cream Cheese Spread.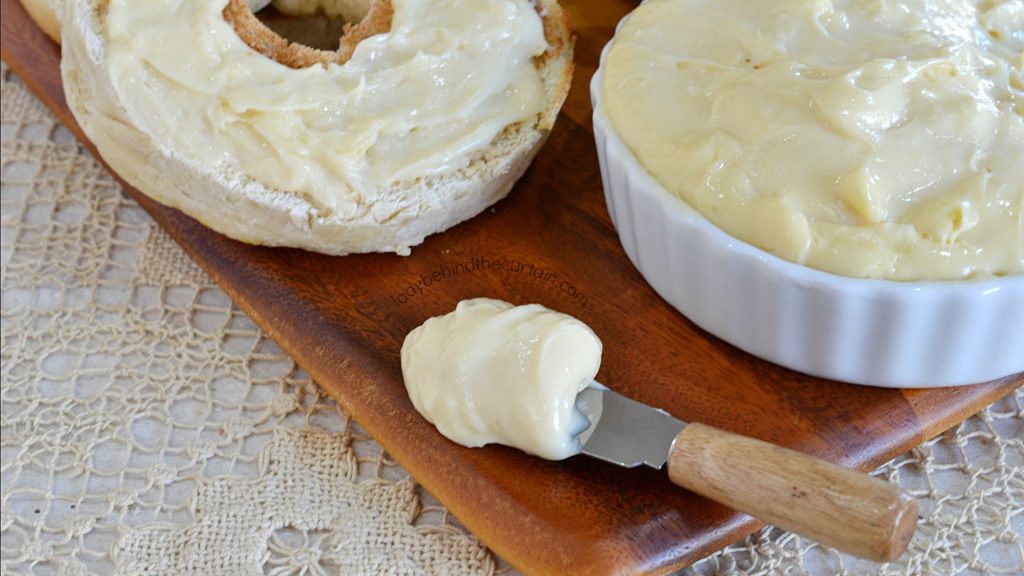 MORE BUTTERS TO GO WITH YOUR LEMON CREAM CHEESE SPREAD
NEVER MISS A POST
Recipes to go with your Lemon Cream Cheese Spread. BLUEBERRY BAGELS and OATMEAL BLUEBERRY BREAD