Easy Homemade Flour Tortillas
Easy Homemade Flour Tortillas. FIVE simple ingredients is all you need to make these amazing delicious tortillas! They are so much better then store bought! Add these easy homemade flour tortillas to your taco bar and take your family and friends on a journey to a true Fiesta.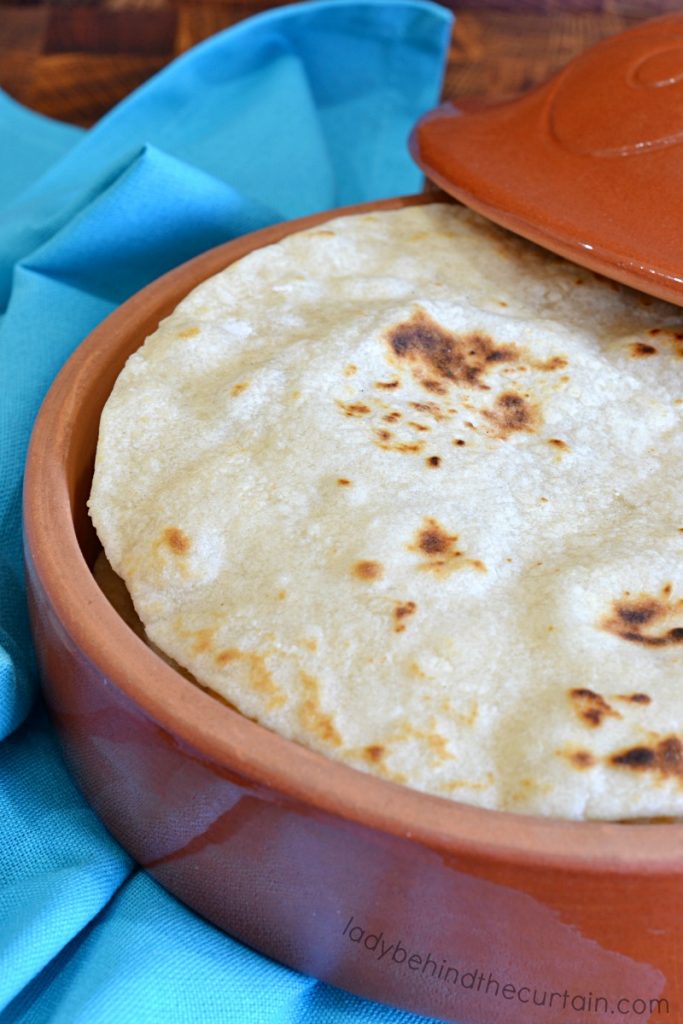 Double the recipe! These tortillas freeze beautifully!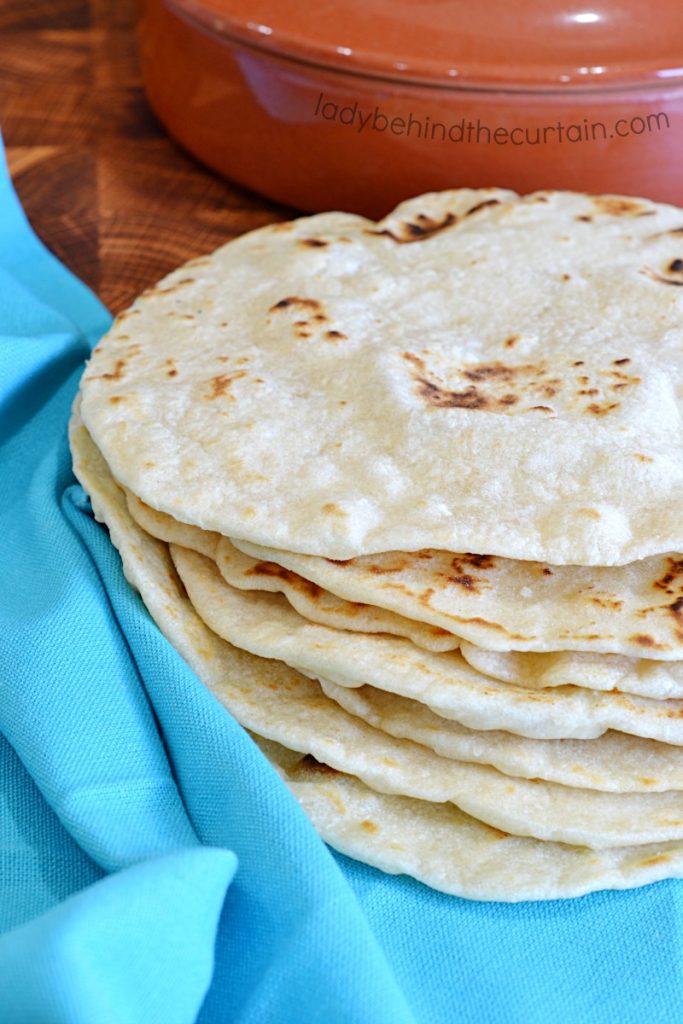 How to Make Easy Homemade Flour Tortillas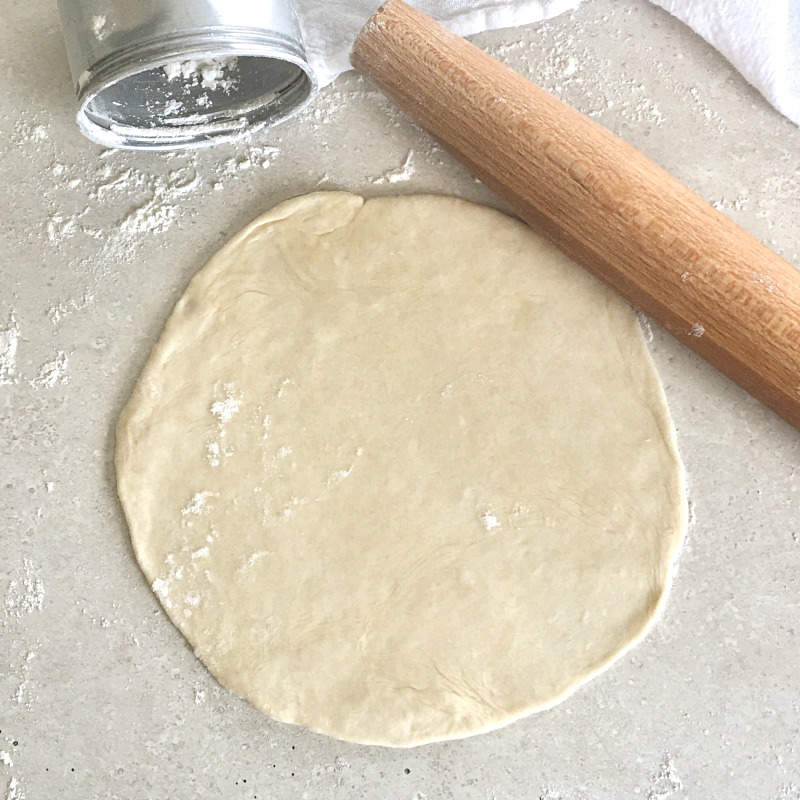 INGREDIENTS

2½ cups all purpose flour
1 teaspoon baking powder
½ teaspoon salt
¼ cup lard, butter shortening OR vegetable oil
7/8 – 1 cup hot tap water (about 110° – 120°)

INSTRUCTIONS

In a medium bowl add the flour, baking powder, salt and lard, butter, shortening or vegetable oil ( I used vegetable oil).
Cut the fat into the flour (using a pastry blender fork or hands) until it resembles coarse meal.
Add hot water DO NOT ADD ALL THE WATER AT ONCE.
Knead a couple of minutes until it is smooth.
Divide dough into 8 balls (about 2.3 ounces each).
To form the tortillas place the ball of dough onto the lightly floured working area, press slightly with your hand.
Set the rolling pin at the center of the ball and press forward without making it to the edge and press backward towards yourself stopping before the edge.
Turn the tortilla 45 degrees (a half turn) and repeat pressing forward and then toward you.
Flip the tortilla and repeat the same process until you have a thin dish about 7-7½ inches.
Now place tortilla on a hot griddle or cast iron skillet.
This step goes fast (about 20-30 seconds per side).
Remove the tortilla, to keep warm wrap in a lightly moist kitchen towel.
Make the remaining tortillas.
SOME OF MY FAVORITE TACO RECIPES
WONDERING WHAT APPETIZER TO SERVE AT YOUR FIESTA? In short the answer is SALSA BAR!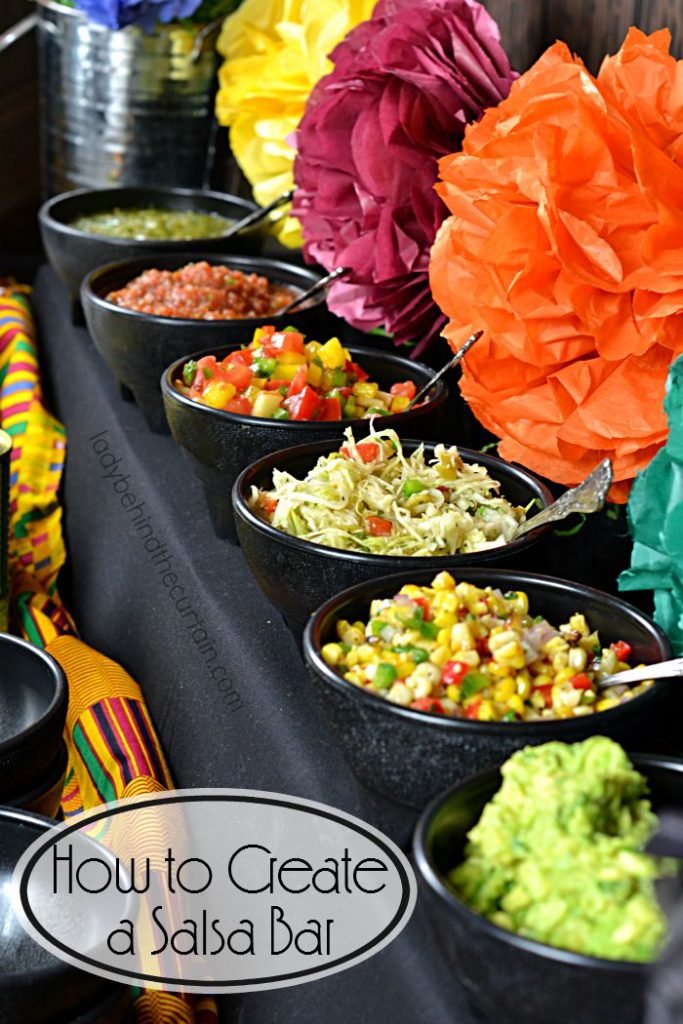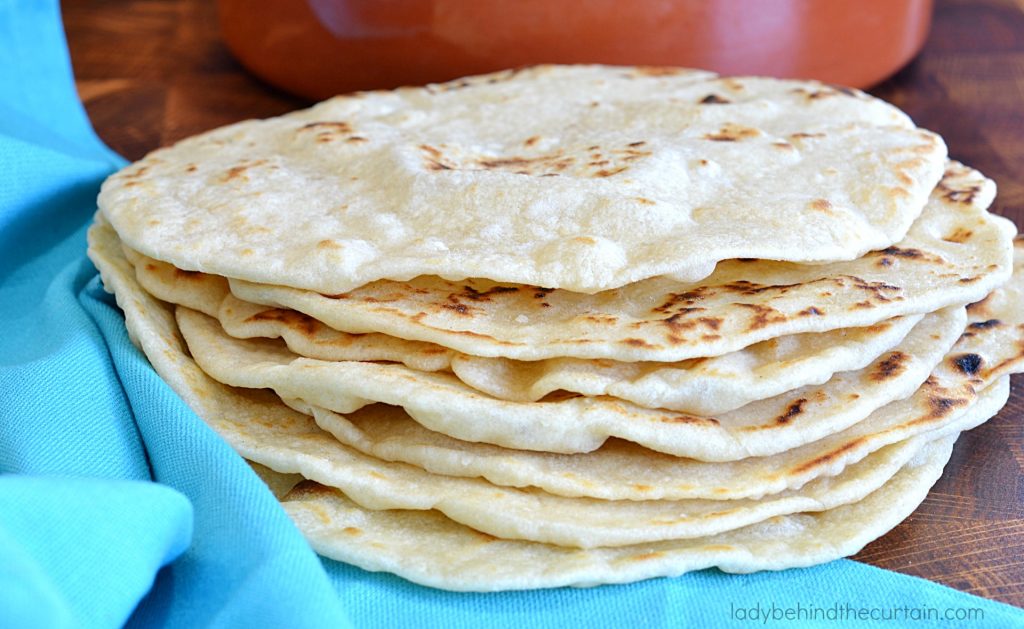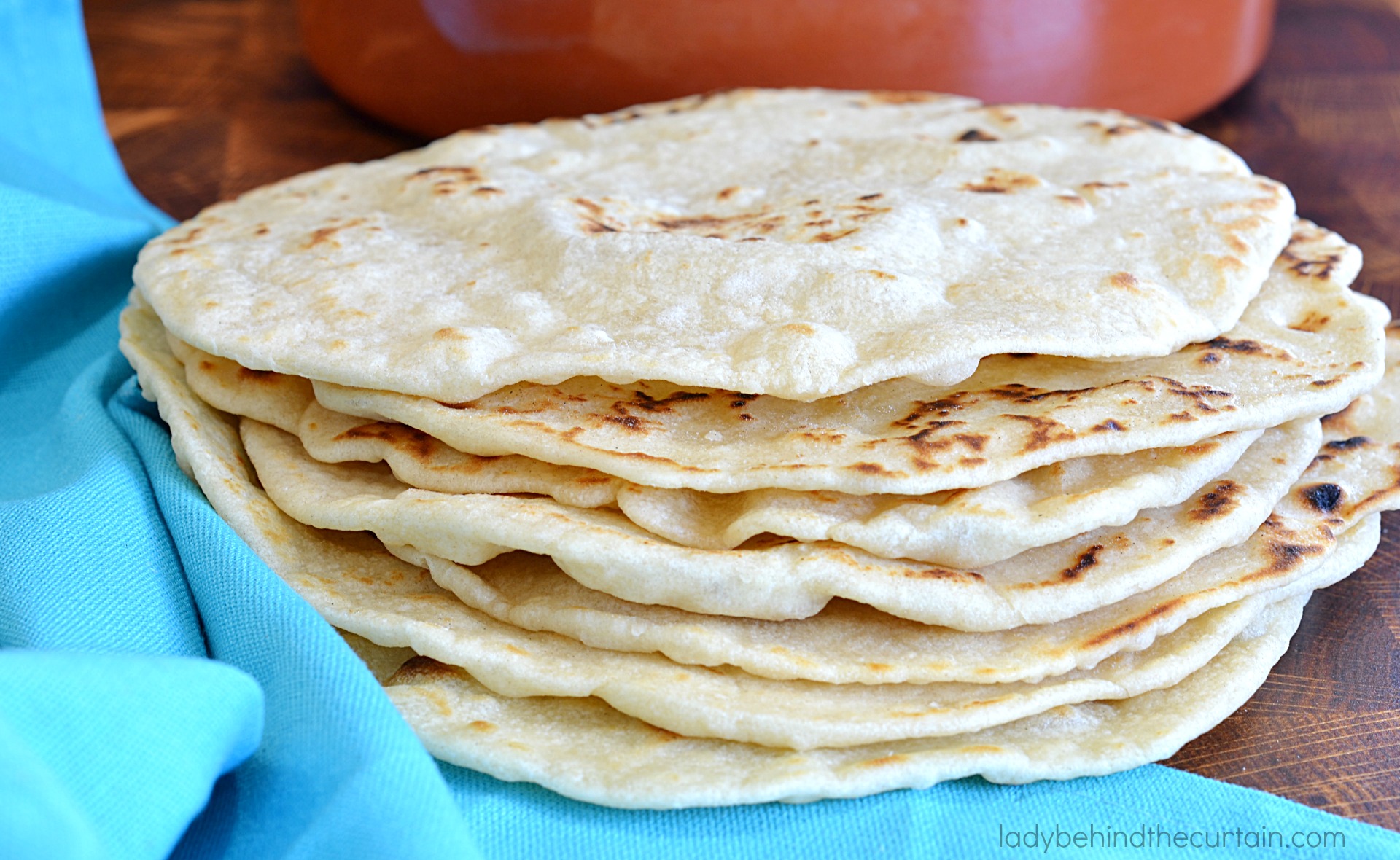 NEVER MISS A POST