Pineapple Coconut Cream Cheese Spread
Pineapple Coconut Cream Cheese Spread. This tropical spread is full of EVERYTHING tropical! Crushed pineapple, toasted coconut and macadamia nuts take the store bought pineapple spread over the top to delicious. Scroll down discover another way of using this spread!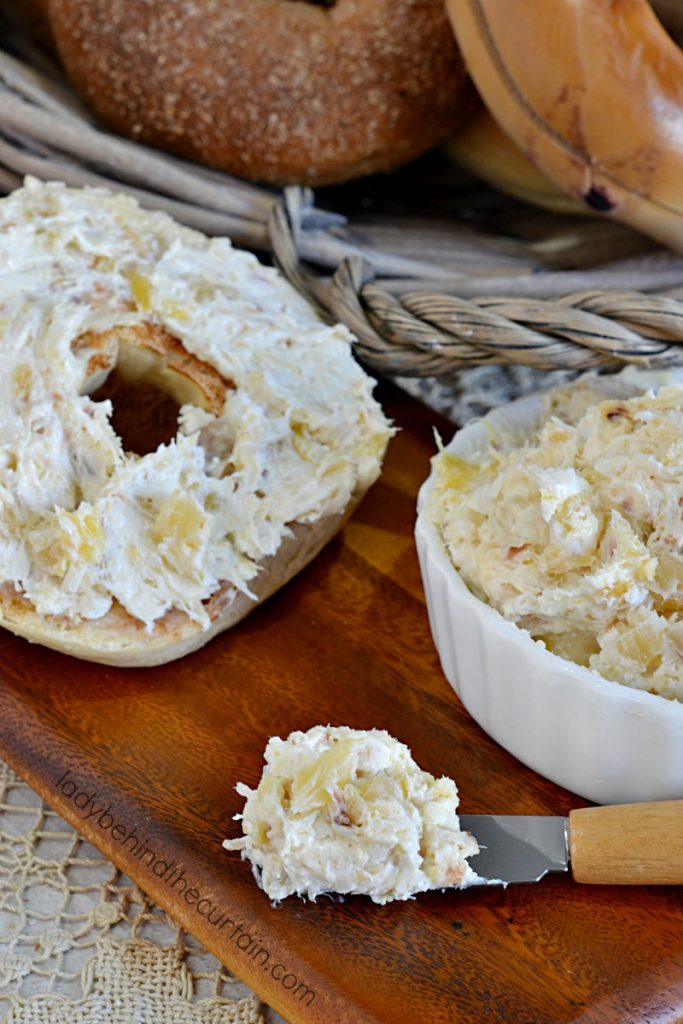 Why I love this Pineapple Coconut Cheese Spread
Very flavorful
Can be used as a spread or a cheese ball
Perfect as an appetizer or breakfast
Can be made days in advance
The perfect hostess recipe
Also—add store bought spreads!
If you've read any of my entertaining posts you will know that I am an advocate for adding some store bought products to a party. This list is a great example of that practice. It's a great way to incorporate some of your favorites along with some homemade versions. With so many great butter and spread choices at the grocery store I'm sure you already have some in mind.
Here are some of my favorites.
Chocolate Hazelnut Spread (Nutella)
Nut Butters; cashew, almond and hazelnut butter (swapped for peanut butter)
Honey (seek out honeys—such as Tupelo or lavender-flavor—or honey butter)
Fruit Butters: apple or pumpkin butter
How to make Pineapple Coconut Cream Cheese Spread
Set out the cream cheese to soften
Toast coconut
Chop nuts
Prepare pineapple
Mix it with a hand mixer or by hand until combined and creamy
ENJOY!
Serve this Pineapple Coconut Cream Cheese Spread as a Cheese Ball!
And here's how:
Same as a spread—mix together the cream cheese, coconut, nuts and pineapple. NOTE: For a larger cheese ball you may want to double the recipe. For a doubled recipe: Chop, 1½ cups nuts (you might want to choose a milder nut then macadamia nuts like chopped almond slivers for the outer coating). Form cream cheese mixture into a ball. Roll ball in chopped nuts. Refrigerate until firm (about 2 hours). Place on a platter, surround with mini toast and crackers.
MORE BUTTERS TO GO WITH YOUR PINEAPPLE COCONUT CREAM CHEESE SPREAD
NEVER MISS A POST
Recipes for your Pineapple Coconut Cream Cheese Spread. HAWAIIAN BAGELS and COCONUT BREAD