Valentine's Day Party in a Can
Valentine's Day party in Can. A fun way to present a gift, send a heartfelt "I wish I was there" message or hand out the best party favor EVER! Who wouldn't love to receive a gift in a can? Now you can up-cycle your cans into creative fun gifts filled with fun items like small toys, candy and even a personal mini cupcake! KIDS AND ADULTS WOULD LOVE RECEIVING A CAN FULL OF GOODIES! Scroll down to order your can covers and shop all the Valentine's Day Party Supplies. Be a Valentine's Day rock star!♥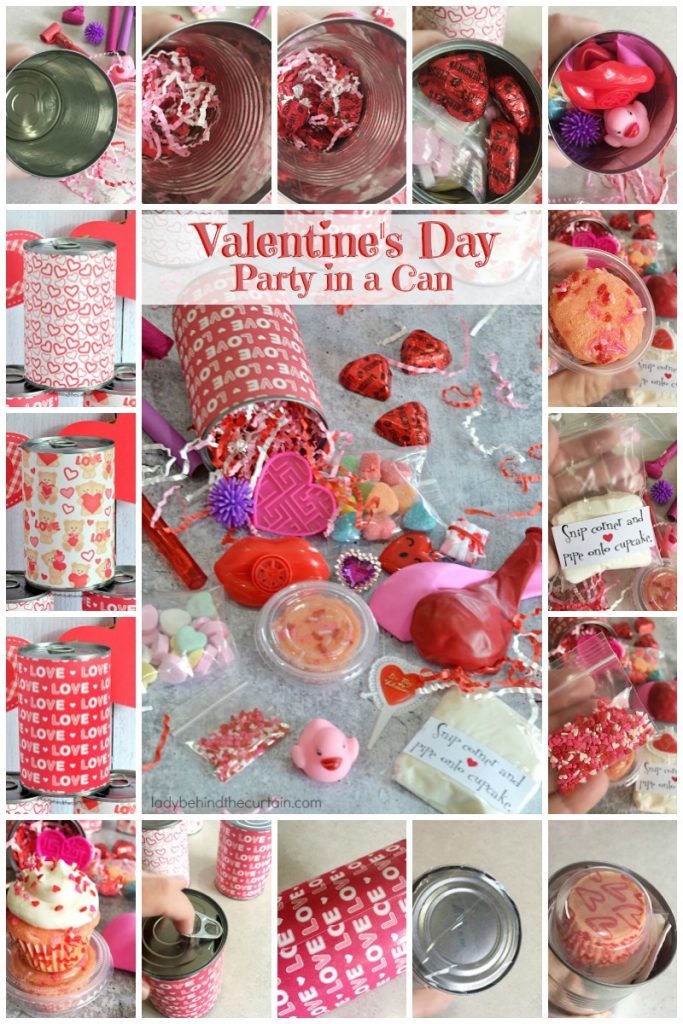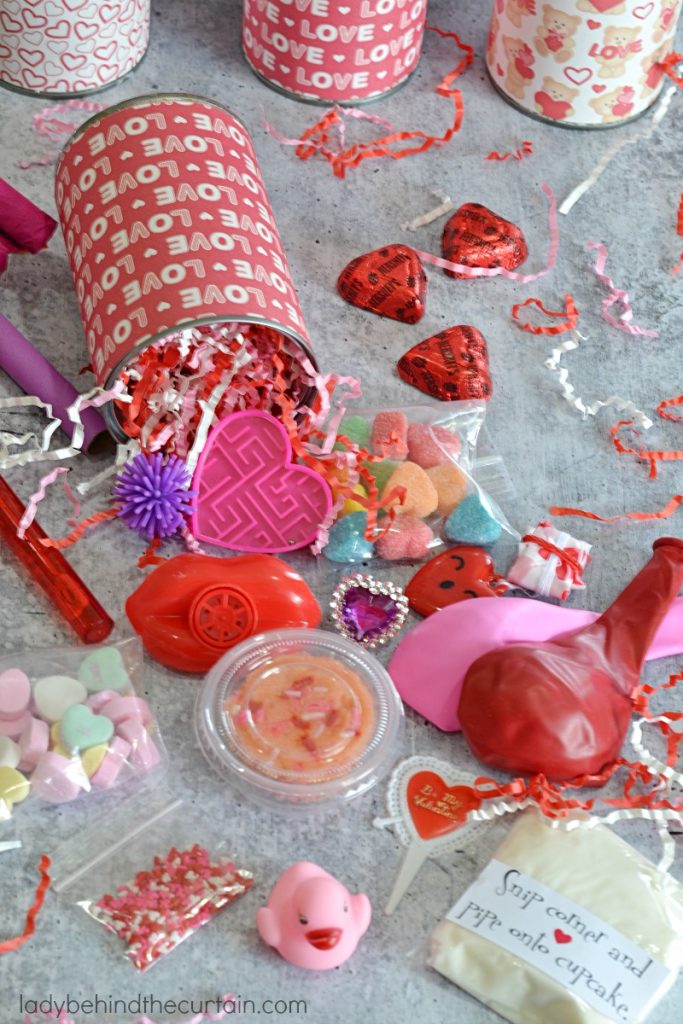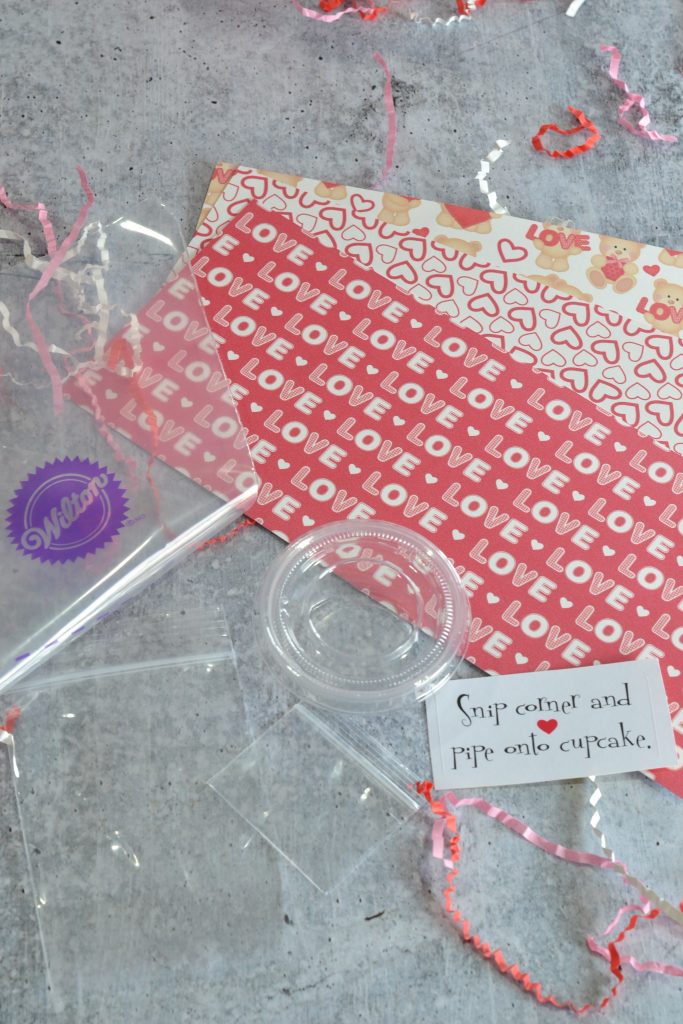 Welcome to the NEW Classroom Valentine's Day Party!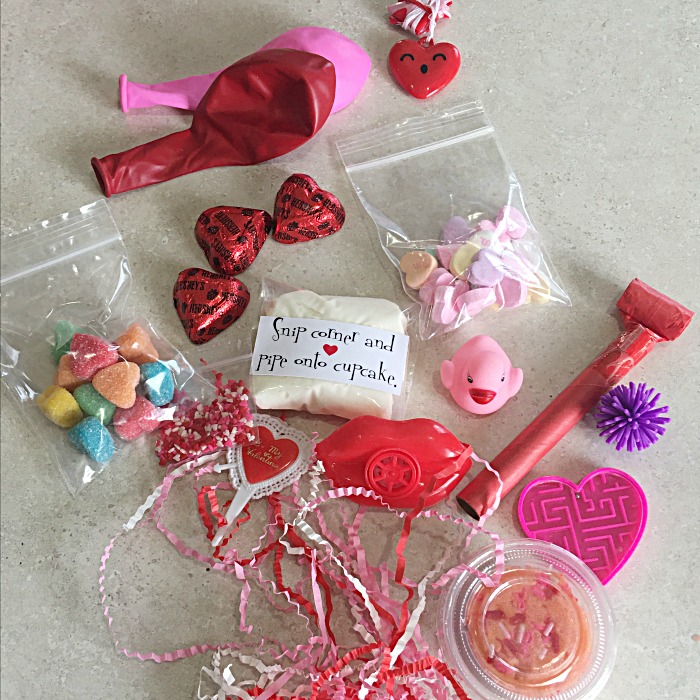 small toys
themed candy (Valentine's Day, Easter, Christmas etc.)
balloons
party horn
mini cupcake
frosting
sprinkles
cupcake topper/pick
mini snack foods (cookies, fruit snacks, crackers etc.)
How to Put Together the Valentine's Day Party in a Can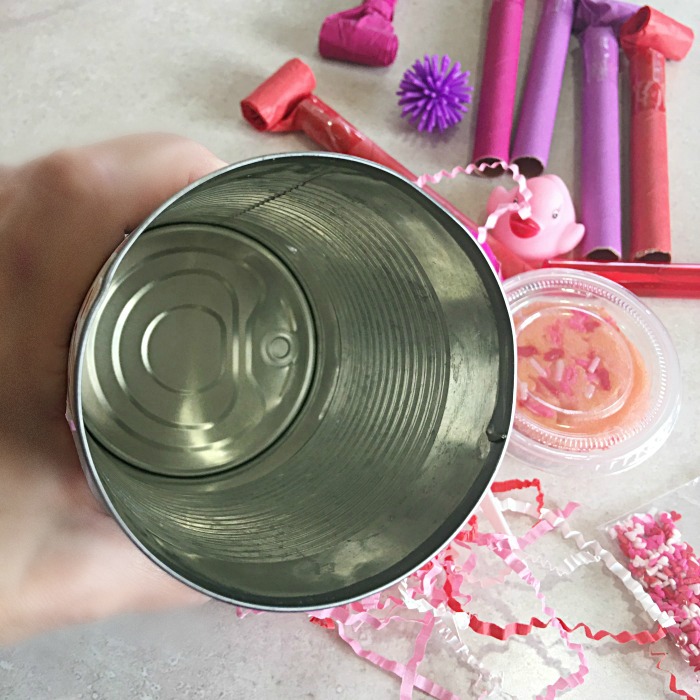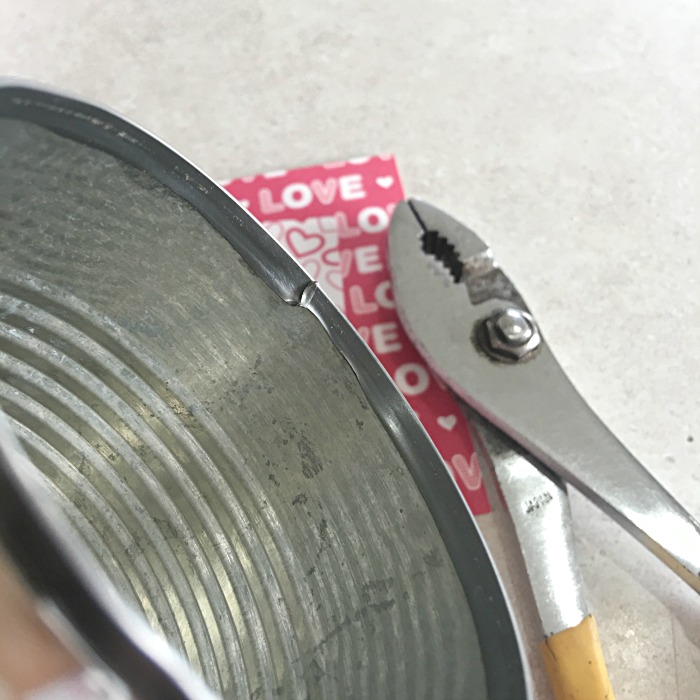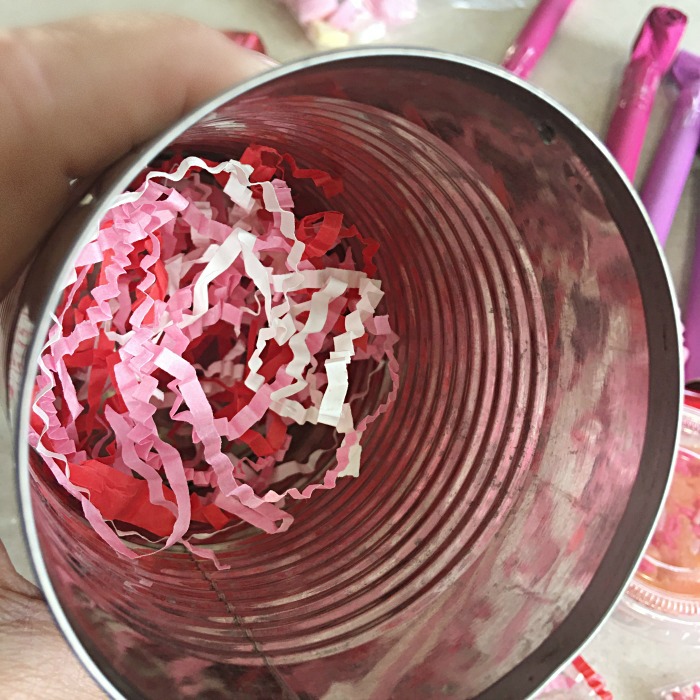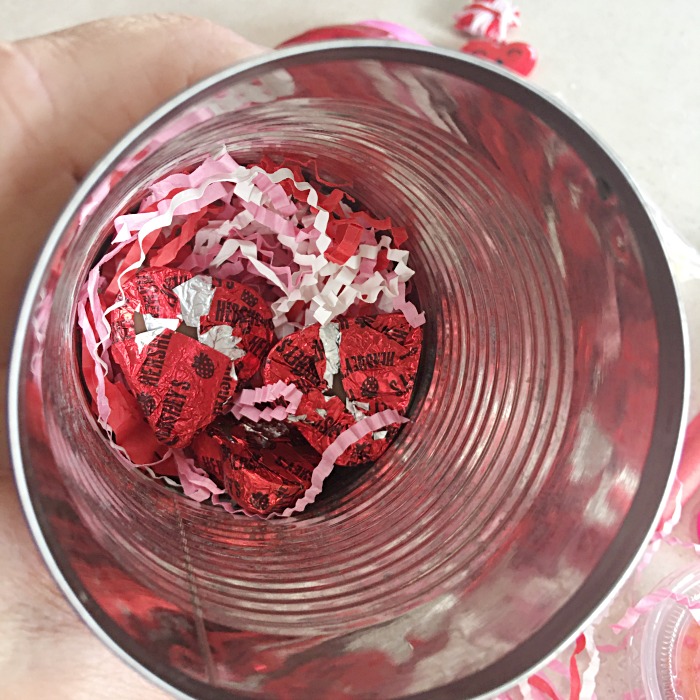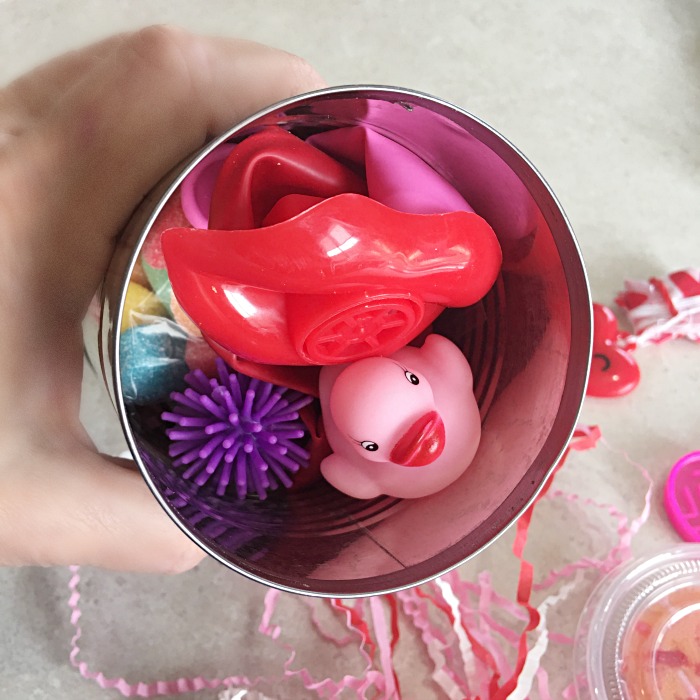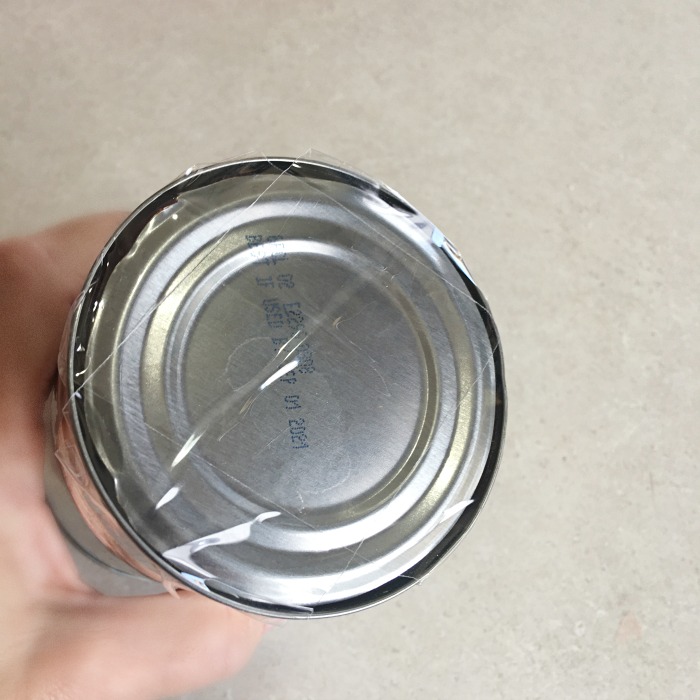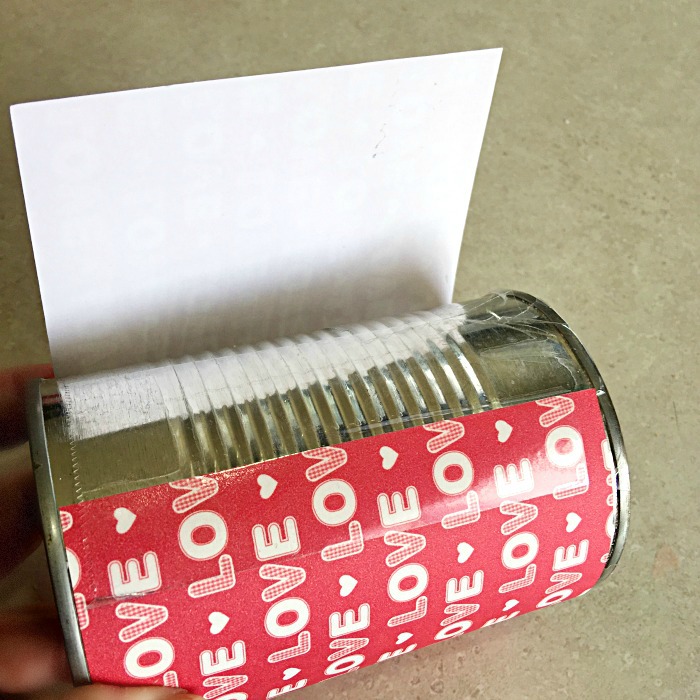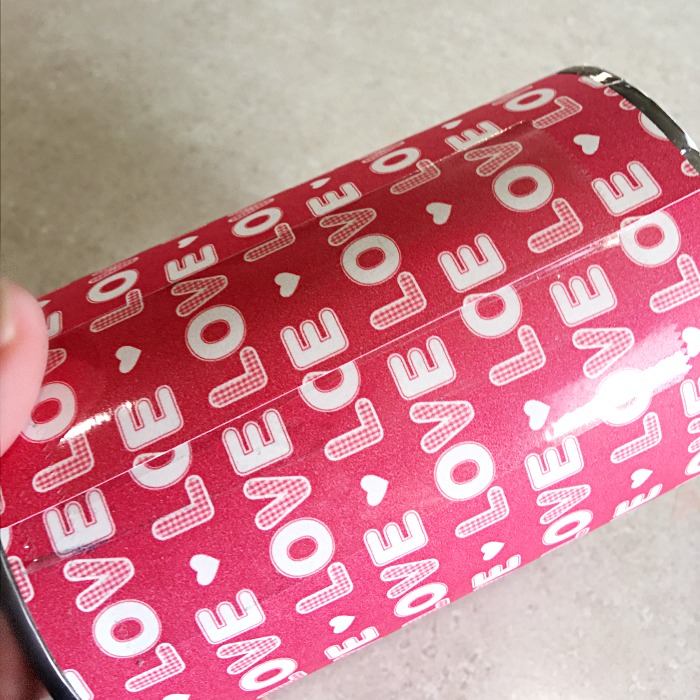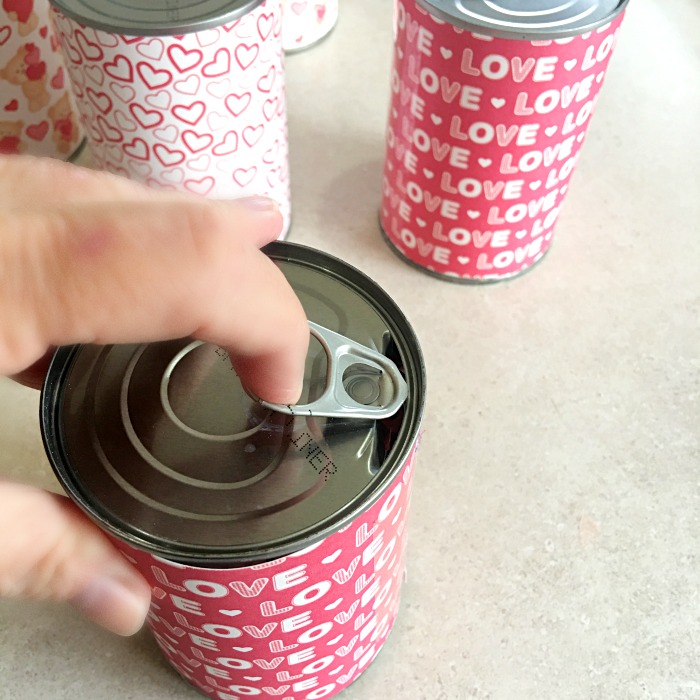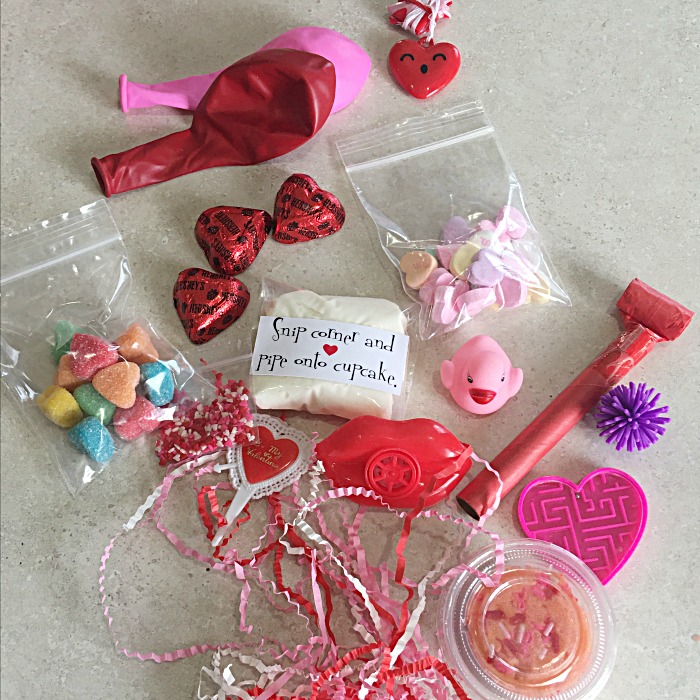 WRAPPERS:
CLICK HERE TO GET YOUR CAN COVERS AND SCROLL DOWN TO VIEW THE WHOLE PARTY→VALENTINE'S DAY PARTY IN A CAN COVER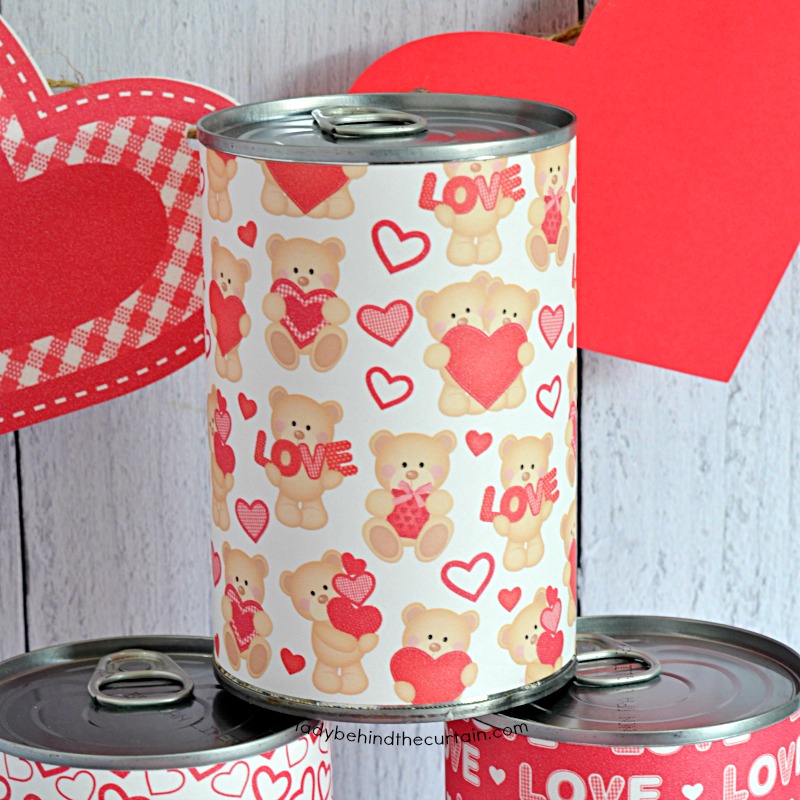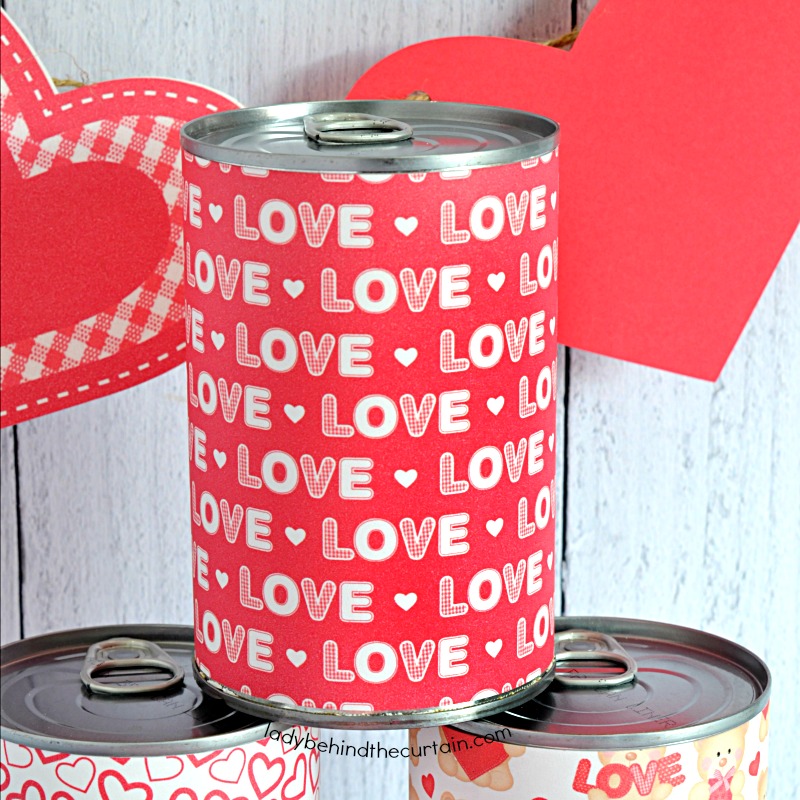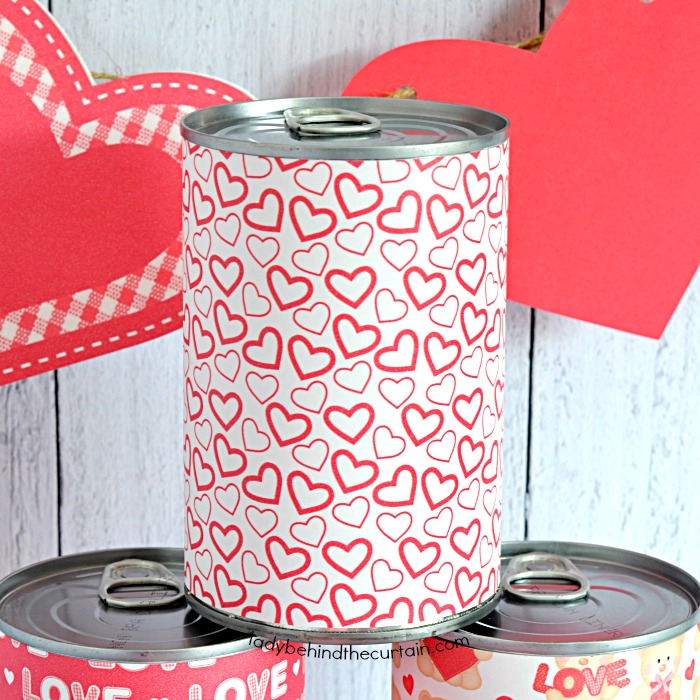 FOR THE MINI CUPCAKE: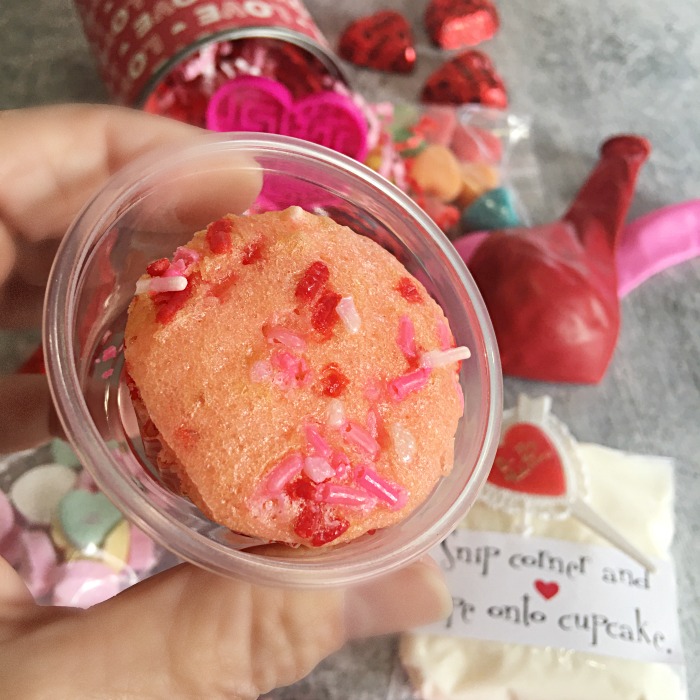 SUPPLIES

CAKE MIX—ingredients listed on the box
STORE BOUGHT FROSTING
SPRINKLES
SOUFFLE CUPS (from Walmart or Amazon)
FROSTING BAG—I used 6¾ inch tall bags I found on jewelry making craft isle at Walmart—you can write the instructions with a permanent marker
SPRINKLES BAG—Found on the same isle as the frosting bags*measures about 3½ inches tall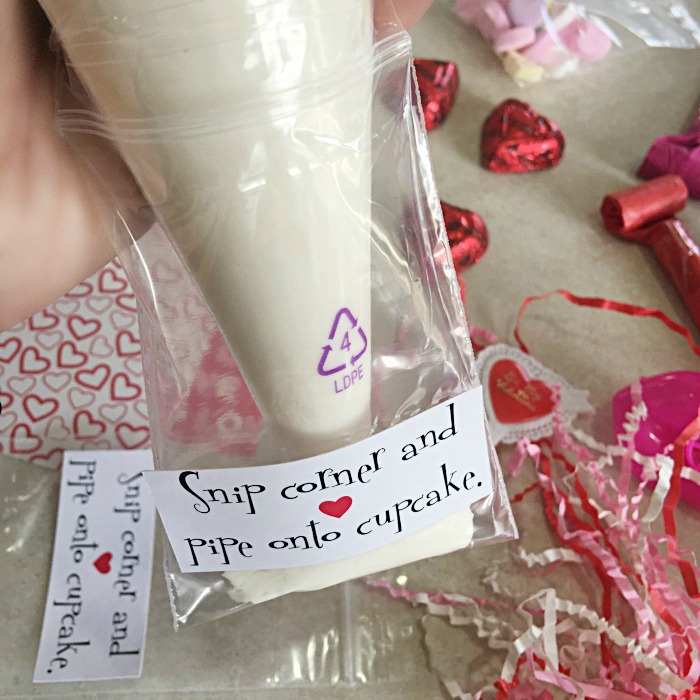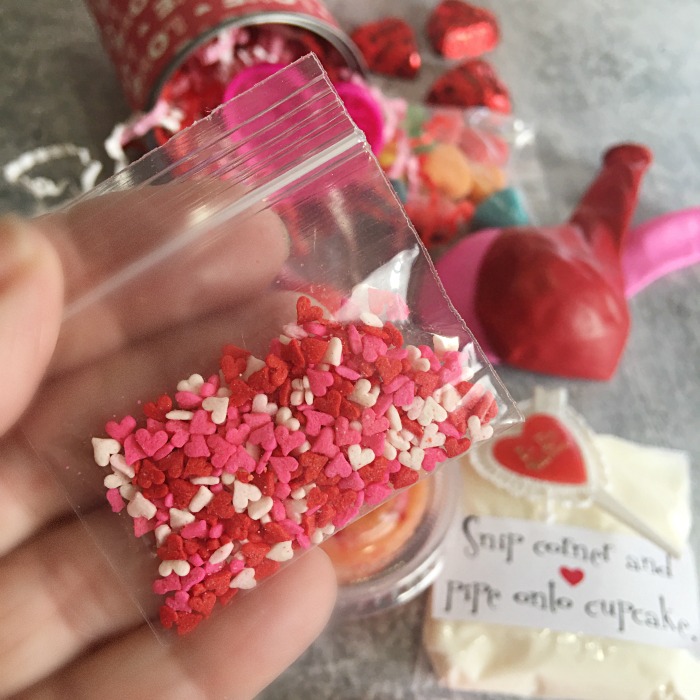 Here's how it works: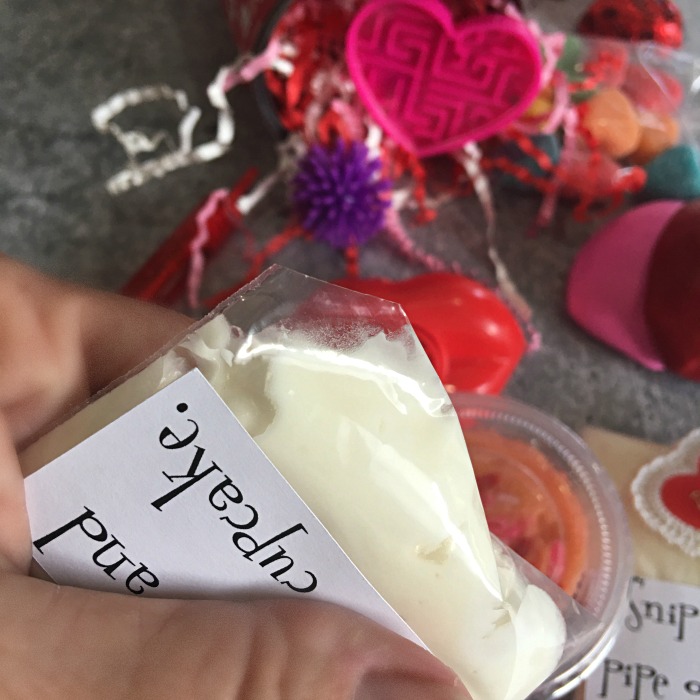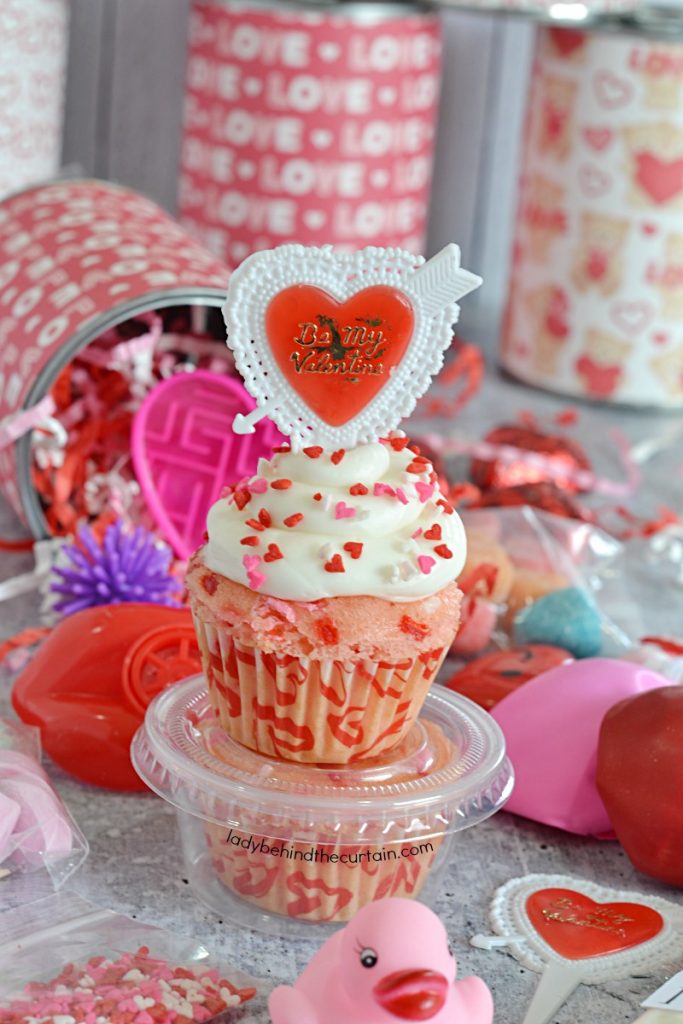 MORE VALENTINE'S DAY DECORATIONS
You are invited to the Inlinkz link party!
MORE VALENTINE'S DAY TREATS
SO CUTE AND FUN!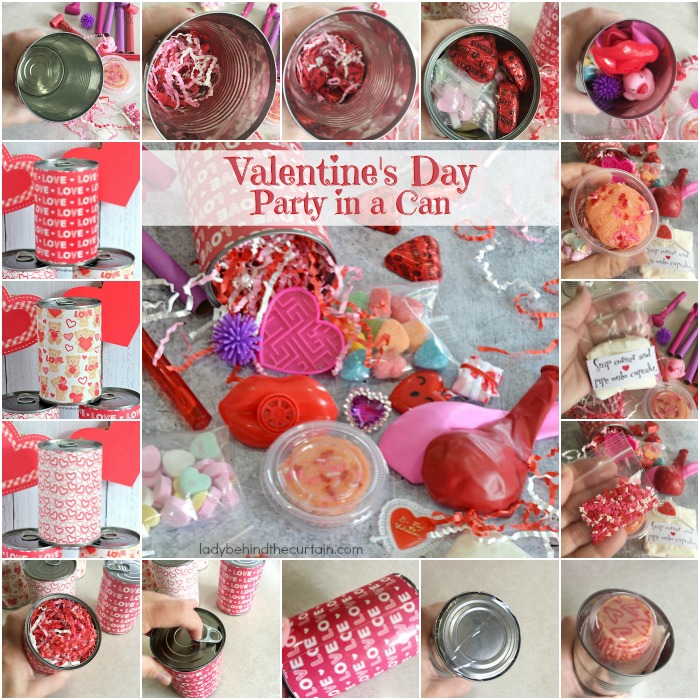 MORE IDEAS USING A RECYCLED CAN
NEVER MISS A POST