Al Pastor Pork Tacos: A marinated pork tender loin grilled to perfection, served with chunks of grilled pineapple.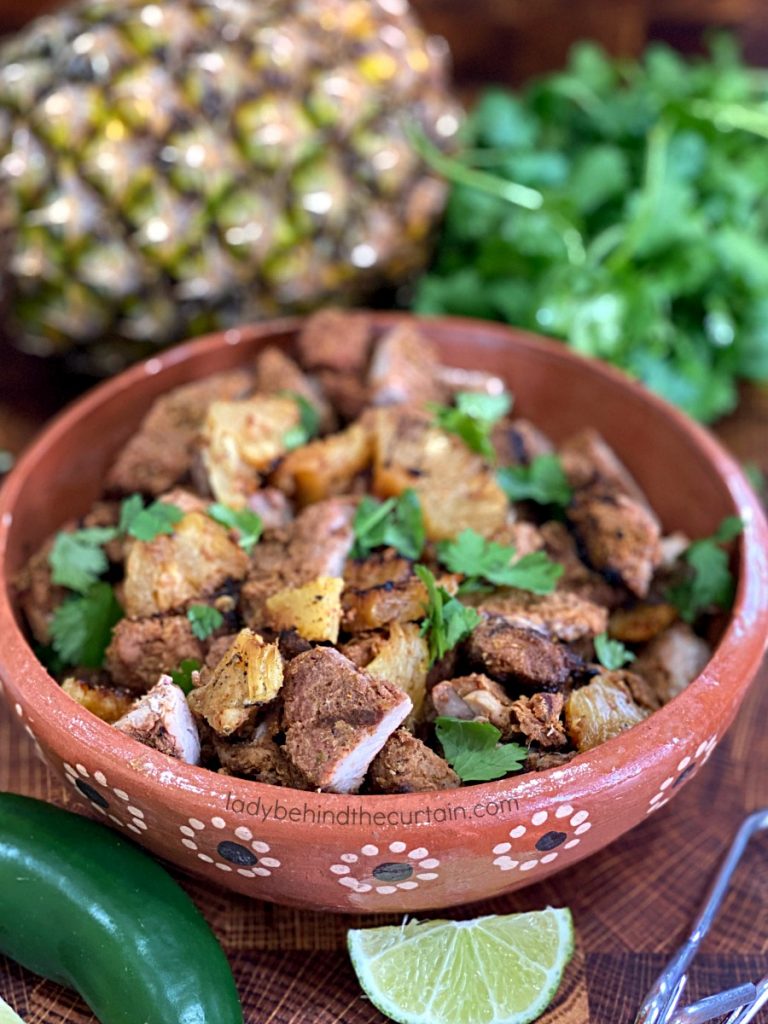 Taco Tuesday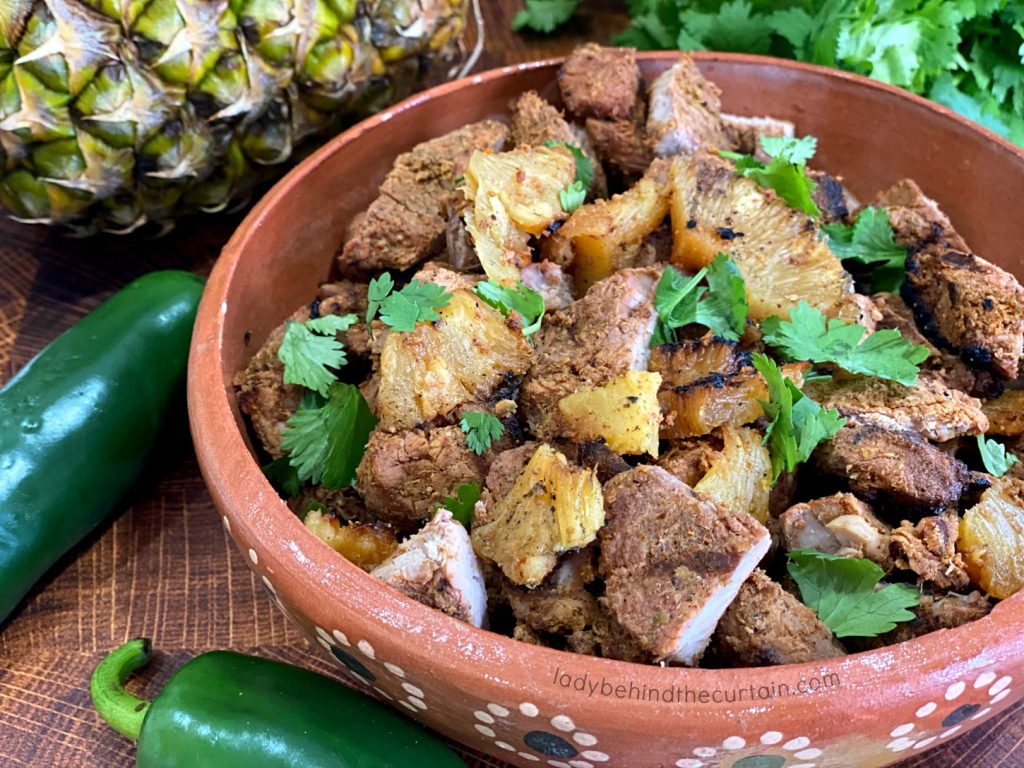 Taco Bar or Quesadilla Night? Either one provides a sure way to entice everyone to show up for dinner. With an assortment of full flavored meat fillings and bowls full of your favorite toppings. Taco Tuesdays will never be the same.
ON THE MENU: Create a Full Menu of Festive Fiesta Flavors!
Ground Guajillo or Pasilla Chile Pepper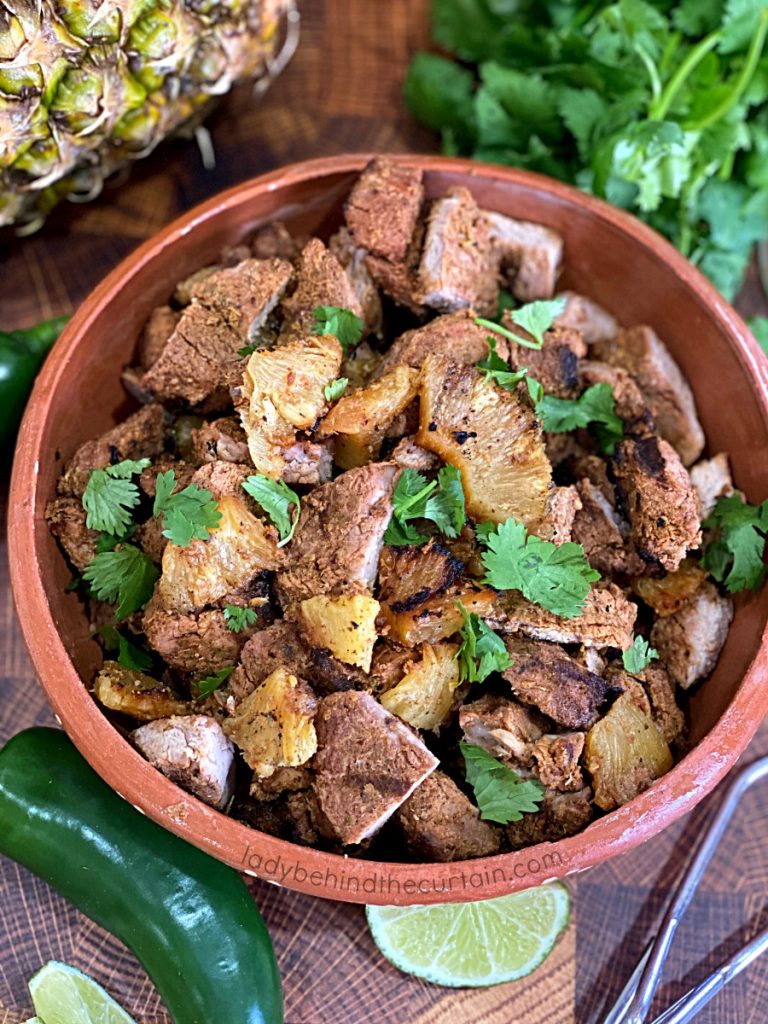 HOW TO MAKE YOUR OWN GROUND CHILE
Place seven dried chile peppers on a hot griddle or skillet; toast peppers for 1 to 2 minutes or until fragrant, turning frequently. Remove and discard stems and seeds from peppers. Break peppers into pieces. Place pepper in a clean coffee grinder. Cover and grind to a fine powder. Clean coffee grinder well. TIP: Because chile peppers contain volatile oils that can burn your skin and eyes, please wear rubber gloves. If your bare hands do touch the peppers, wash your hands well.
How to Make Al Pastor Pork Tacos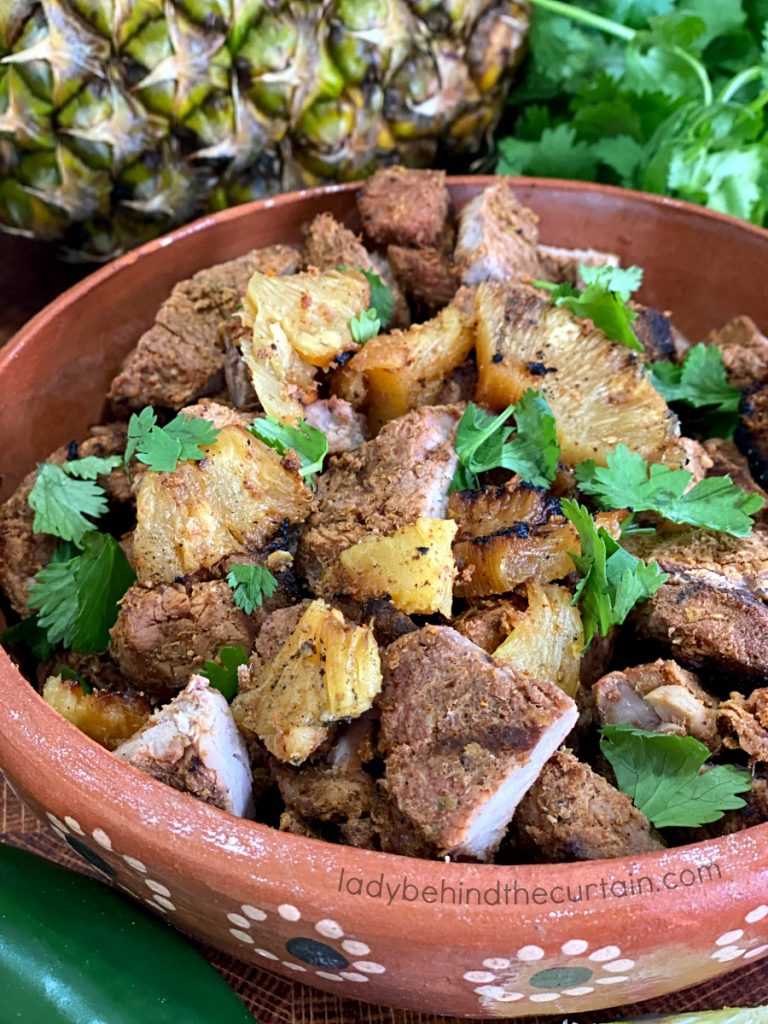 FOR THE MARINADE: In a blender or food processor, add the pineapple rings, onion, orange juice, vinegar, oil, ground guajillo or pasilla chile pepper, jalapeno, salt, garlic, oregano and cumin. Blend or process until smooth.
Place pork in a large zip top bag, pour marinade over pork, seal, turn to coat pork. Marinate in refrigerator for at least 4 hours up to 24 hours.
Drain pork, grill until pork is done (160°) and pineapple.
Cut pineapple and pork into ½inch pieces.
Toss together the pork, pineapple and cilantro.
Fiesta Dessert Recipes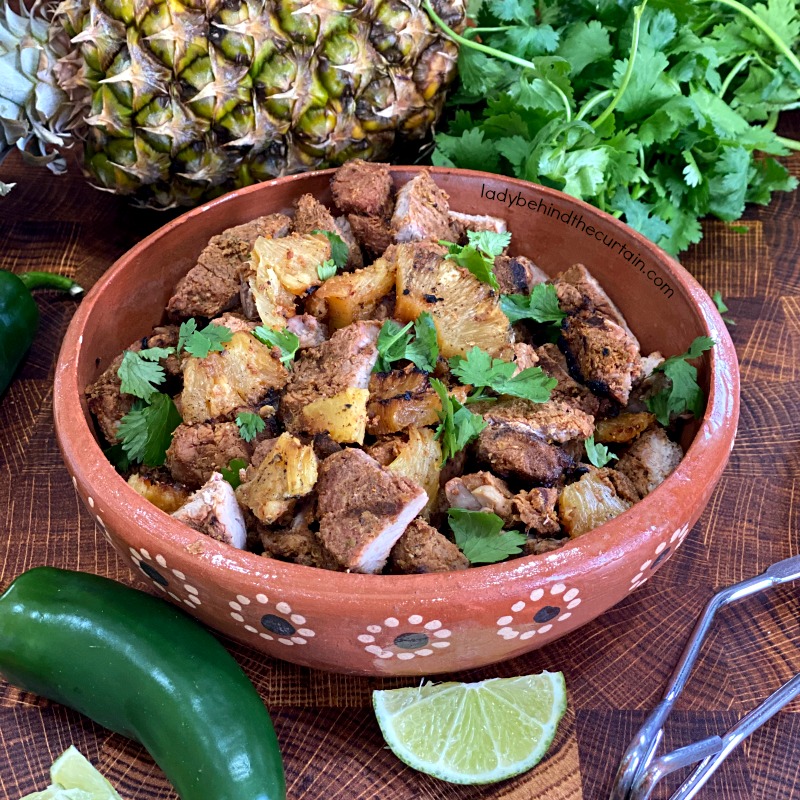 NEVER MISS A POST