20 of the BEST Soup Recipes
20 of the BEST Soup Recipes:  Shop around for the best soup recipes all in one place!  With favorites like Chicken Noodle Soup  and Fagioli to specialty soups like Green Bean Casserole or Chicken Pot Pie.  Cozy up to a pipping hot bowl of comforting soup!  This versatile dinner is not only quick and easy it's also perfect for the night before a big holiday like Christmas or Thanksgiving and great for weeknights because there's enough to provide dinners for several days.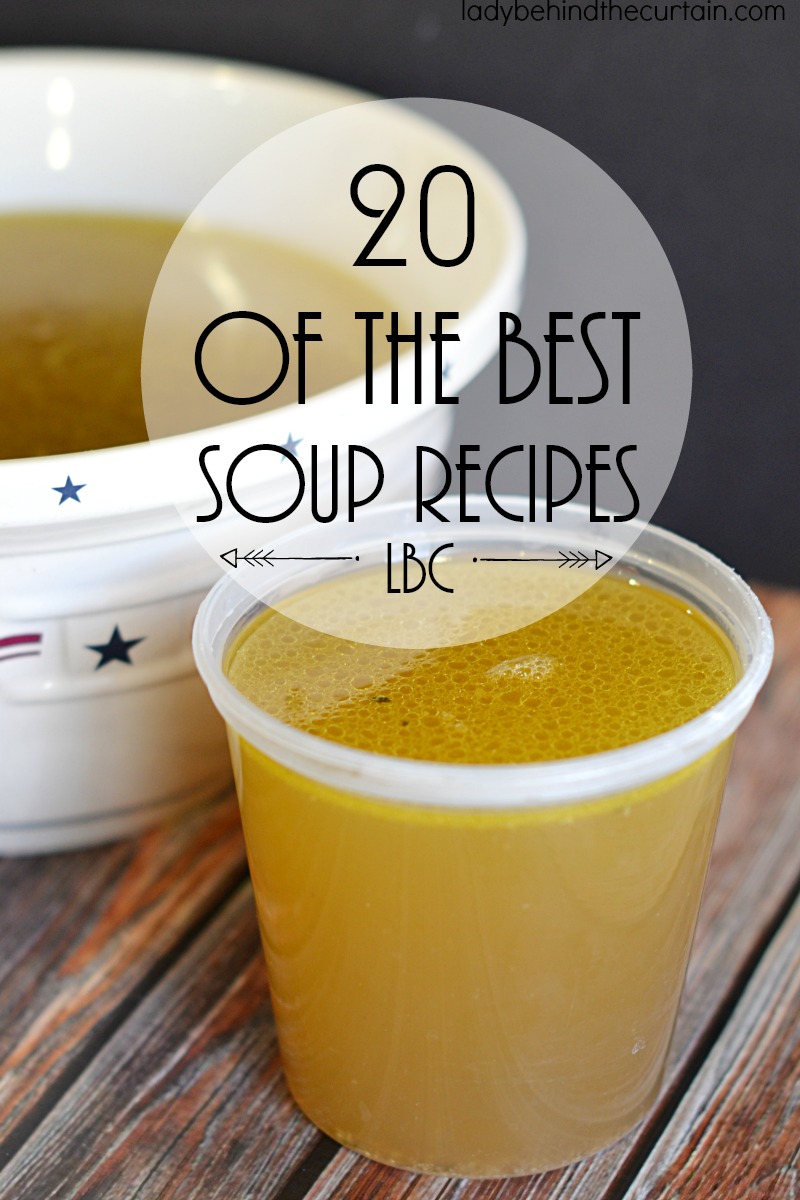 Are you a year round soup person or do you wait until it gets cold to enjoy soup? I'm more of a wait until it gets cold kind of person. I should explain that cold for me means anything below 70°. Since I live in the desert that's usually not until late November if I'm lucky and it's only for a few days here and there until late December. So grab a big spoon and make a big pot of piping hot delicious soup!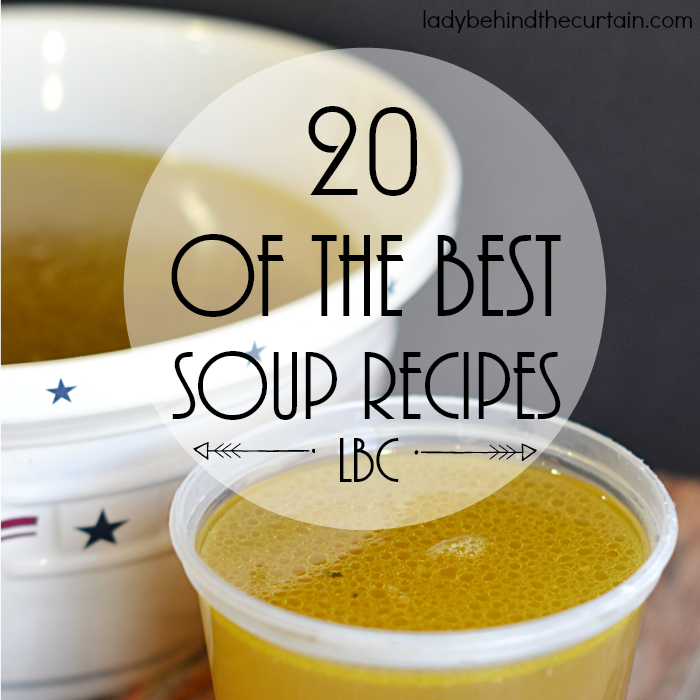 NEVER MISS A POST