Sugar Free Cherry Pie Squares
Sugar Free Cherry Pie Squares: Homemade sweet and sour cherry pie that tastes just like full sugar pie, baked in a crispy, flaky pie crust to be enjoyed year round. Serve it up warm with a dollop of whipped cream or in the summer, serve it cold with a big scoop of vanilla ice cream.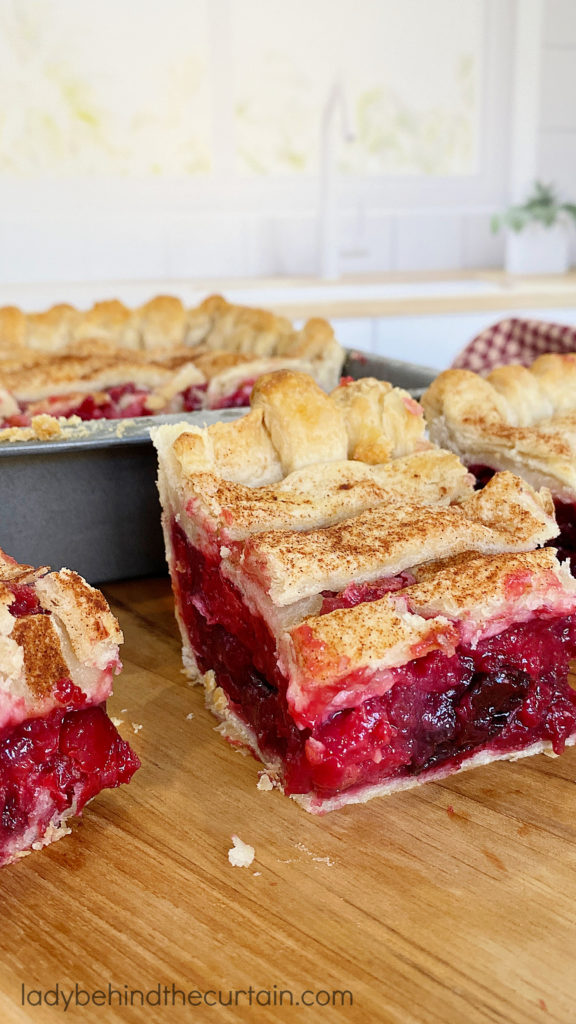 Cherries—Cherry Pie Filling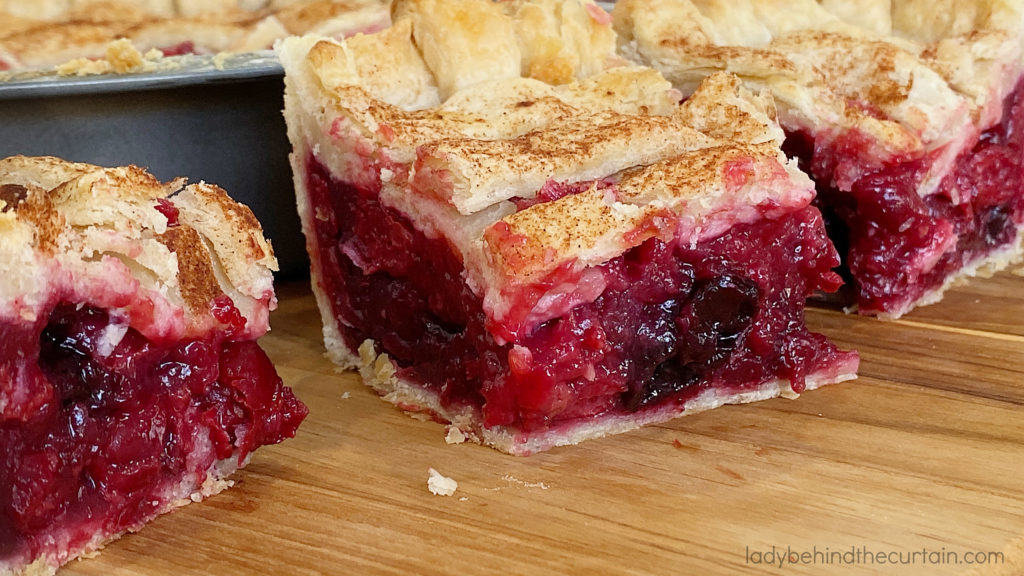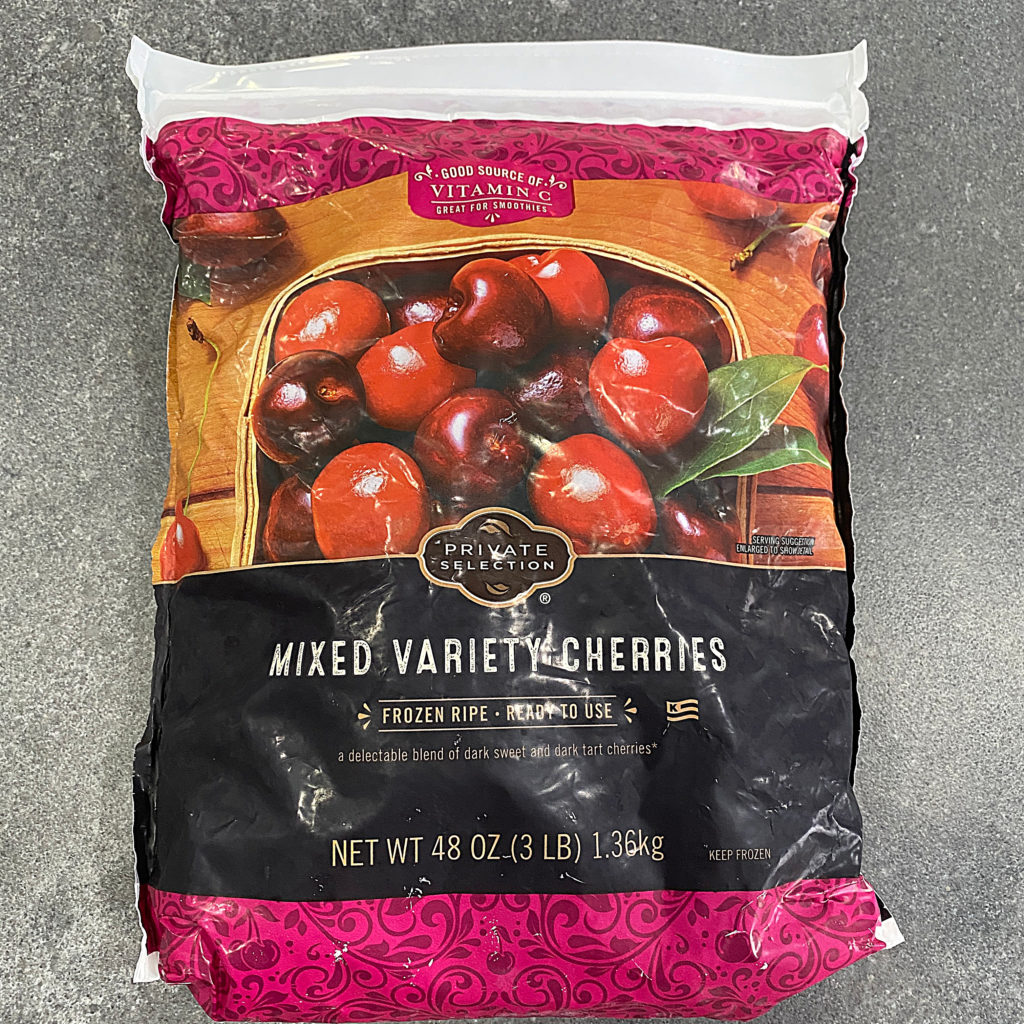 Cherry Pie Dough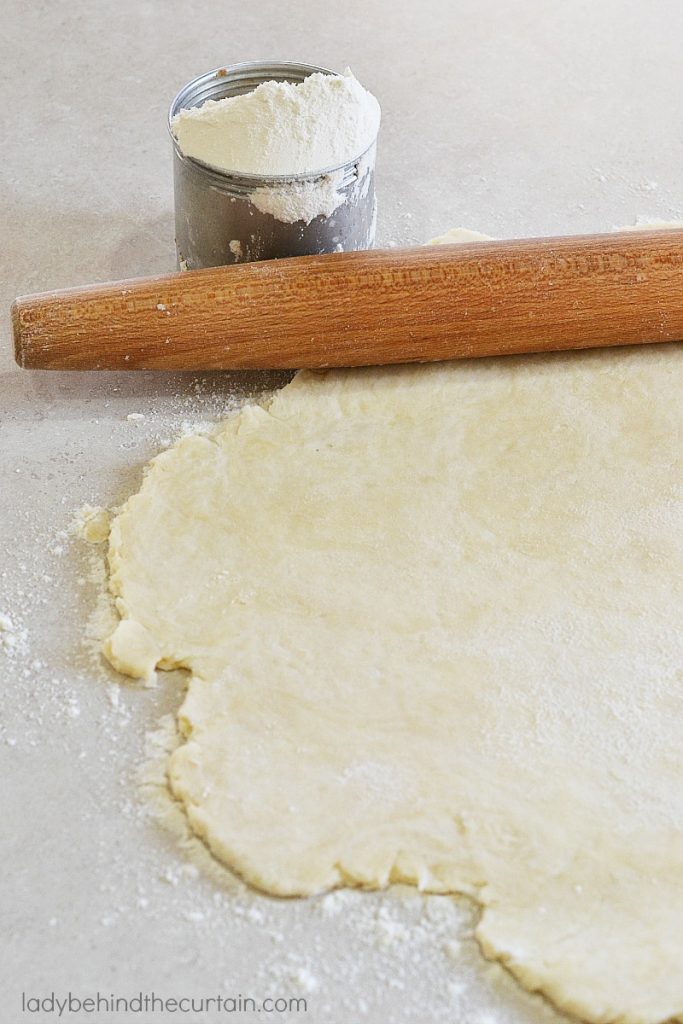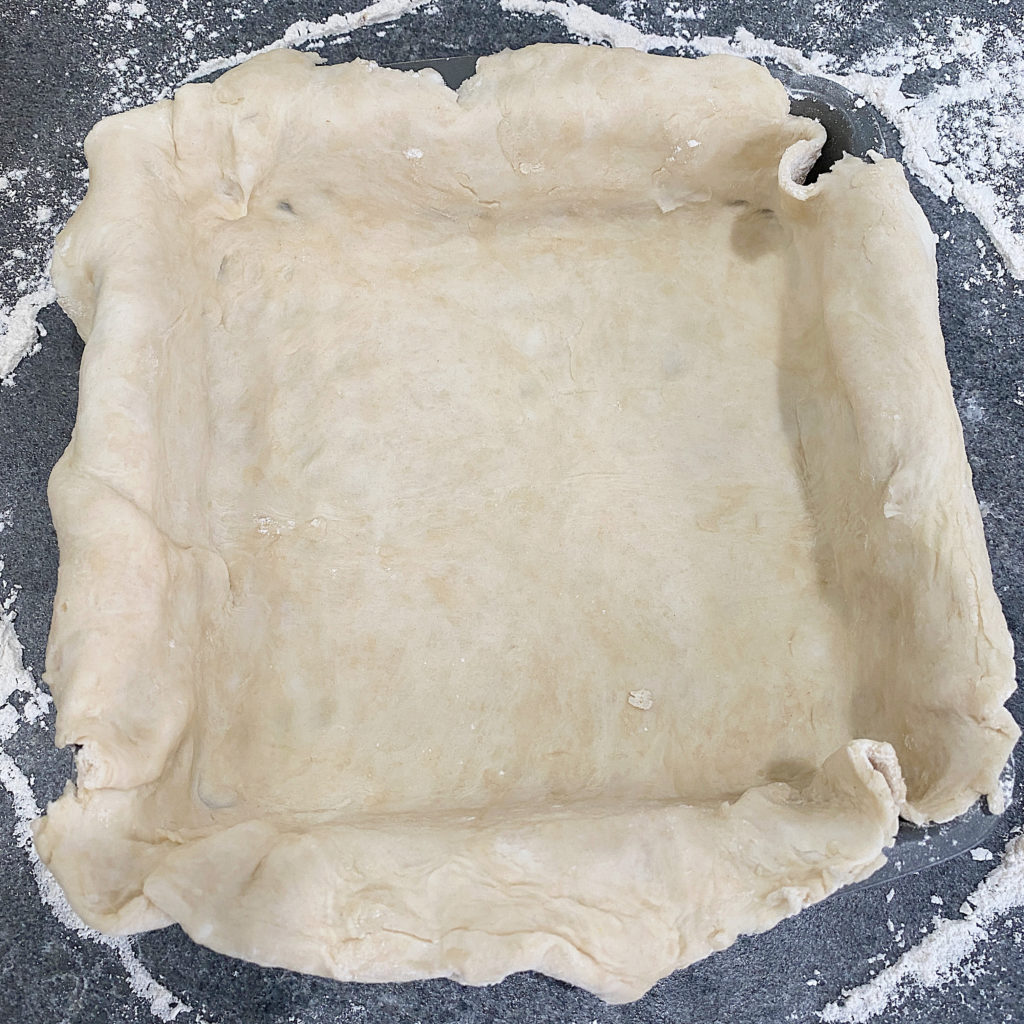 Tart cherries paired with the pie crust is perfect on a napkin. PIE DOUGH: I used my Perfect Every Time 10 Minutes Pie Crust. Typical pie squares or bars are made with a cookie like crust. I wanted to treat these sugar free cherry pie squares as an actual cherry pie and used my favorite pie dough recipe.
Other Recipes Using This Sugar Free Cherry Pie Filling
MASON JAR LID CHERRY PIES 2. CHERRY PIE POPS 3. MINI CHERRY PIES
Make These Cherry Pie Bars with Granulated Sugar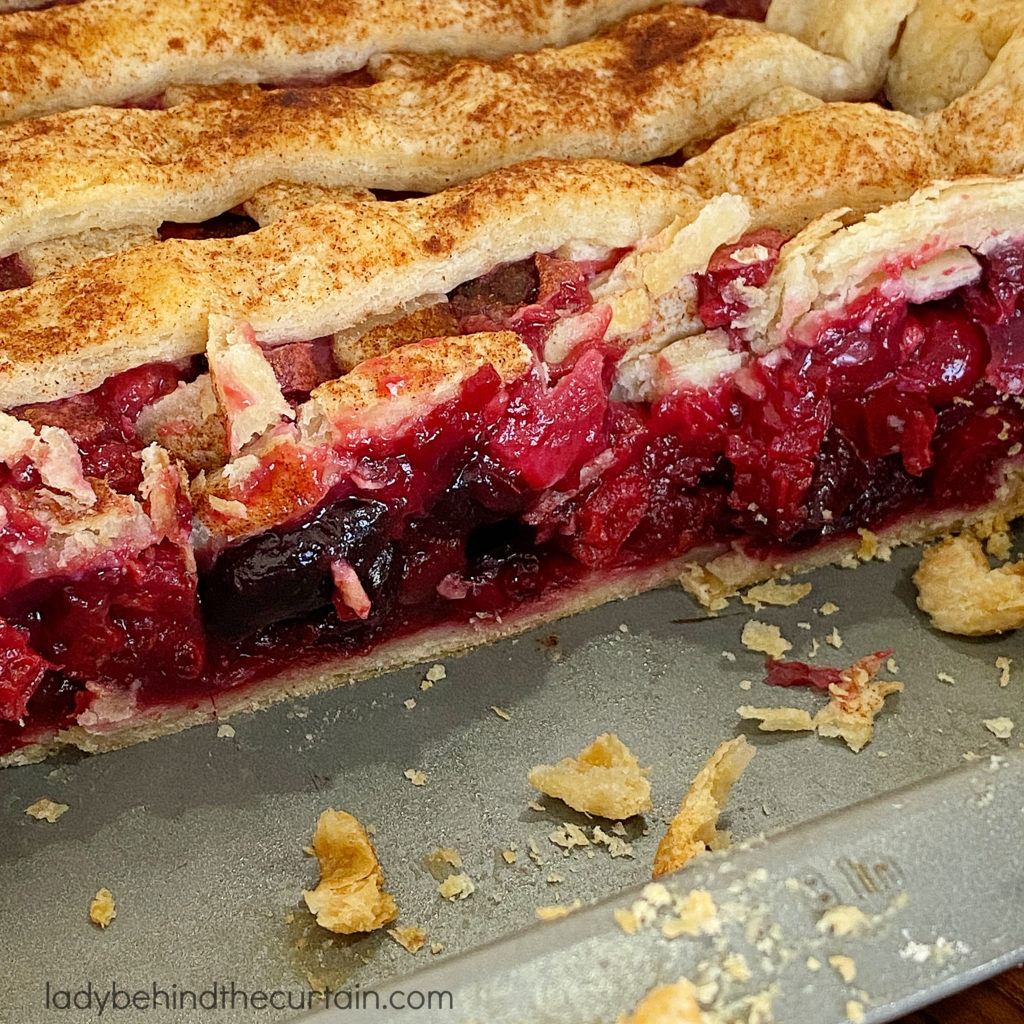 ABOUT SUGAR SUBSTITUTES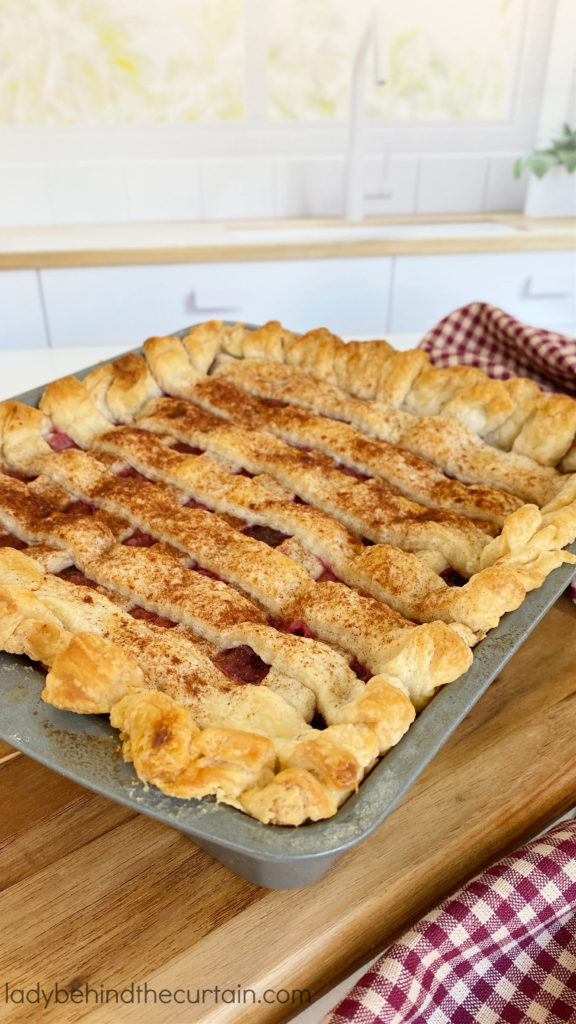 WHAT IS SWERVE?
Swerve is advertised as "the ultimate sugar replacement".
It doesn't have any calories or net carbs. Plus, it is certified non-GMO and doesn't raise your blood sugar levels.
Swerve bakes, tastes, and measures cup-for-cup like regular sugar. It comes in granular and confectioners' sugar forms, as well as in individual packets.
Unlike artificial sweeteners, such as aspartame, saccharin, and sucralose, Swerve Sweetener is made from natural ingredients, and all ingredients are sourced from the United States and France.
Furthermore, unlike natural sweeteners such as stevia and monk fruit, Swerve is ideal for baking, as it caramelizes and holds its shape like sugar.
MORE SUGAR FREE RECIPES
HOMEMADE SUGAR FREE CRANBERRY SAUCE 2. SUGAR FREE PISTACHIO ICE CREAM 3. SUGAR FREE POMEGRANATE SYRUP 4. SUGAR FREE RAZZLEBERRY PIE
SIGN UP FOR THE LADY BEHIND THE CURTAIN NEWSLETTER AND FOLLOW THE LADY BEHIND THE PARTY ETSY SHOP
THANKS FOR VISITING♥