43 Fun and Easy Pumpkin and Pumpkin Spice Recipes
43 Fun and Easy Pumpkin and Pumpkin Spice Recipes | Pumpkin…pumpkin…pumpkin….It seems like everything is pumpkin.  From cereal, tea, coffee, twinkies and poptarts it's an explosion of pumpkin!  Now you can make your own favorite pumpkin recipe.  Like Pumpkin Cinnamon Rolls, Pumpkin Butter Infused Hot Apple Cider, Pumpkin Cookies and lots more!  Scroll down to see all the amazing recipes!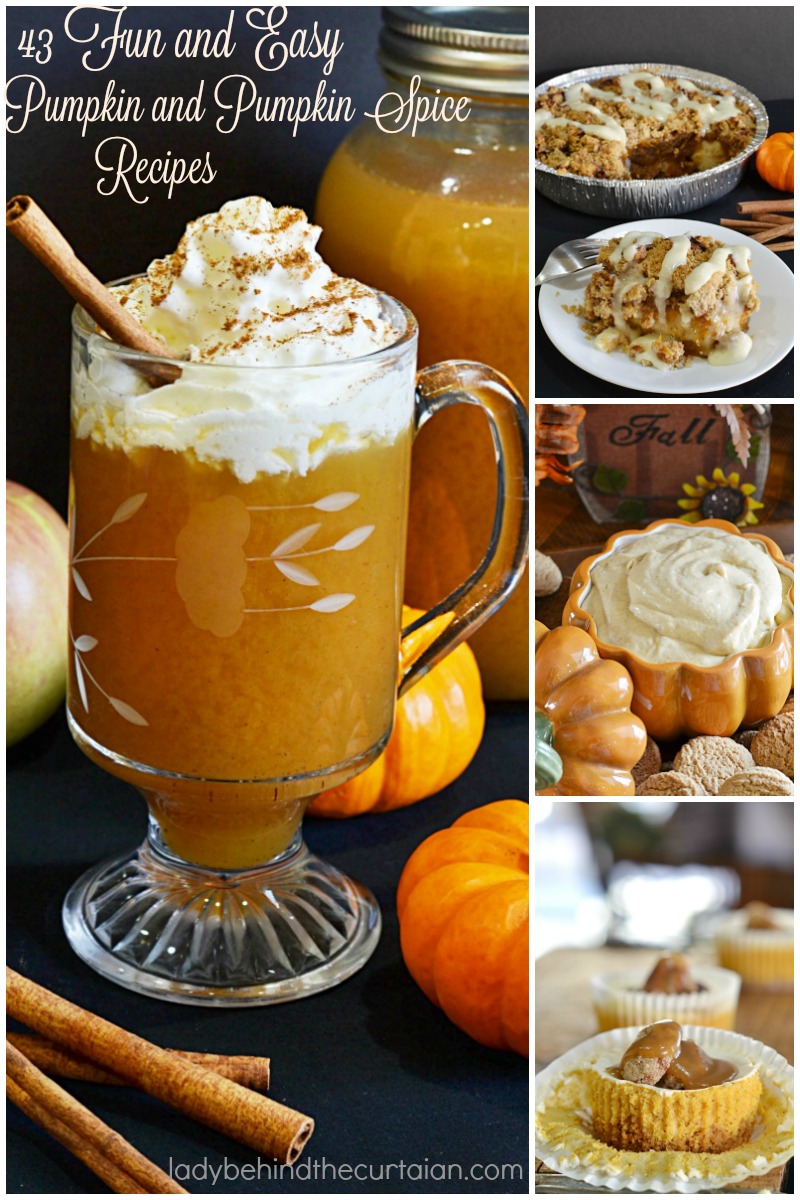 Celebrate Fall with these great family favorite pumpkin recipes!  From holiday favorites like chocolate pumpkin cake to bread pudding and cider.  This round up is full of Fun and Easy Pumpkin Recipes that your family will love!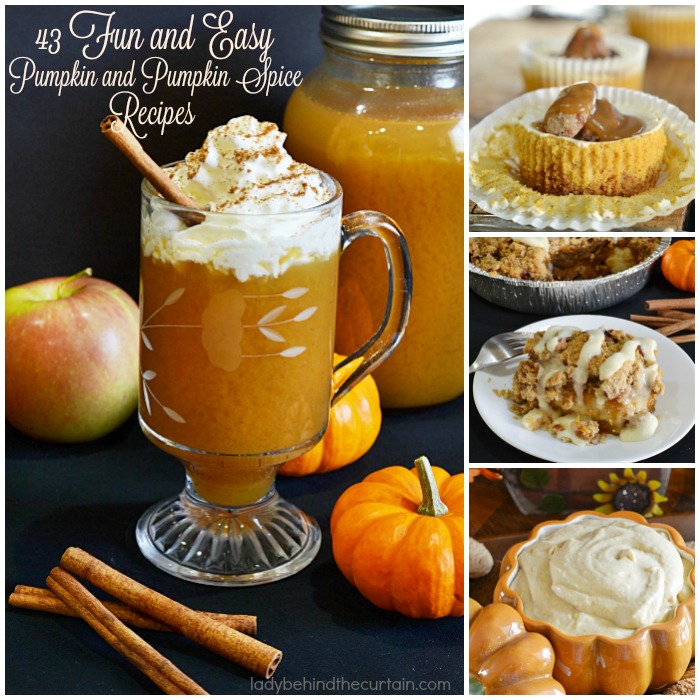 We wait all year long for this season PUMPKIN SEASON! Why we wait until Fall I don't know.  I guess mostly because it's a tradition.  Of course if we didn't wait then pumpkin wouldn't be as special.  Waiting for something (like pumpkin) always makes it better.  I'm sure you will find just what you need for this holiday season the only problem will be you'll have to decide which one!
When it comes to planning a Thanksgiving meal you need a great ham recipe and that this Maple Blackberry Orange Glazed Ham | Pump up the flavor of your holiday ham with a delicious glaze offering great maple and orange flavor. Perfect to serve at Thanksgiving, Christmas, Easter or any special dinner! Make ham your centerpiece this year!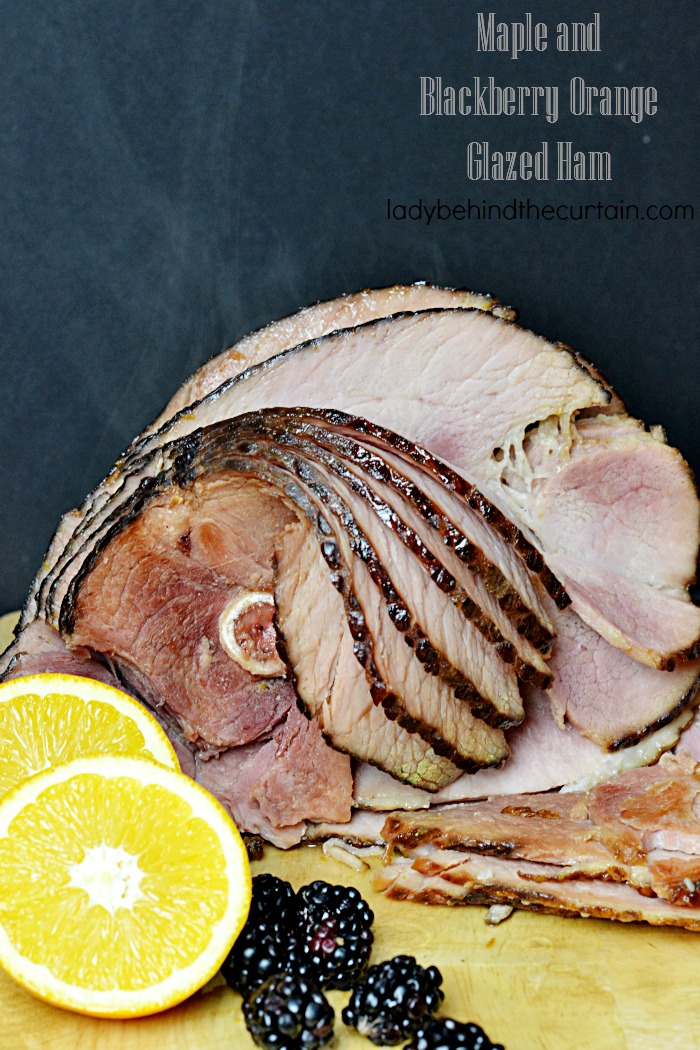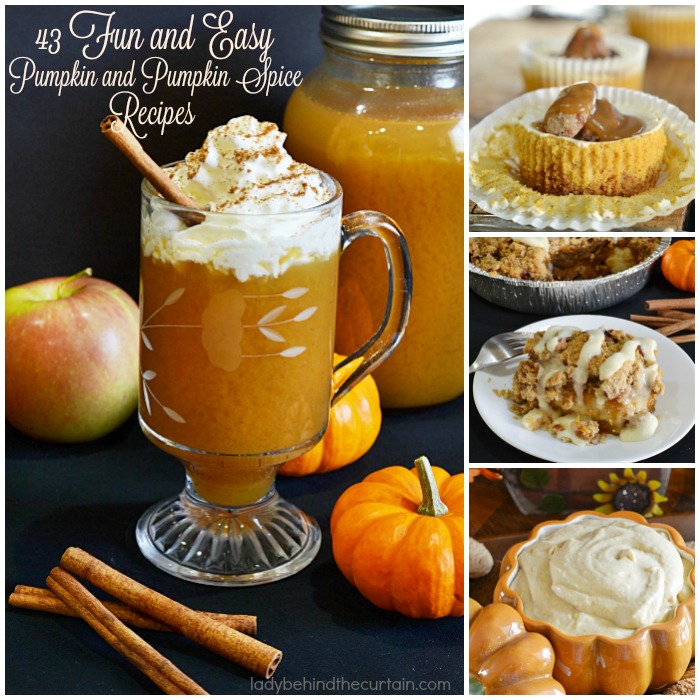 NEVER MISS A POST!
Sign up for my newsletter and receive my recipes in your inbox. Easy to see anytime and saved for safe keeping. Click Here and sign up today! —->>>>CURTAIN CALL NEWSLETTER
More pumpkin recipes, Soft Salted Caramel Pumpkin Cookies and Pumpkin Spice Coffee Cake